Britax Car Seats - The Ultimate Comparison Charts
Buckle up, buttercup! These comparison charts detail the Britax car seat models.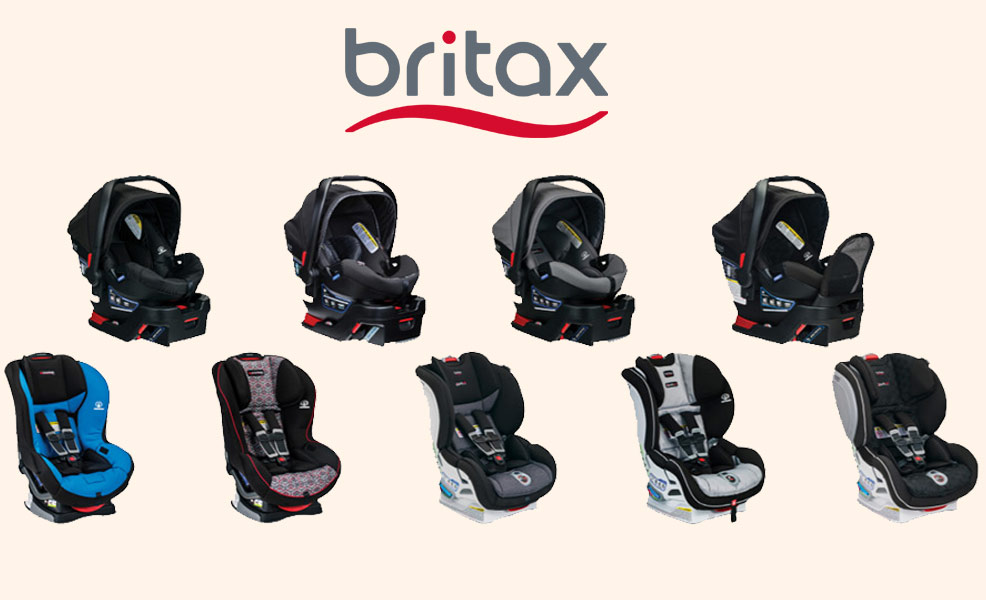 ---
Mommyhood101 independently tests and curates baby gear to help you make informed decisions. If you buy products through links on our site, we may earn a commission.
Britax is long-established as a world leader in the car seat industry, making some of the best infant car seats, best convertible car seats, and best booster car seats. For more than 70 years, Britax has innovated sleeker and safer car seat designs.
In 1996, after becoming a best seller in Europe, the company launched a line of car seats in the United States. Today, Britax car seats for small children are categorized into two groups:
Jump to Infant Car Seat Table
Jump to Convertible Car Seat Table
Infant Car Seats: These seats are rear-facing only. Appropriate for infants and young babies.
Convertible Car Seats: These seats can be positioned and secured as both rear-facing and forward-facing.
Britax also includes two lines of booster car seats, which are forward-facing only seats designed for older children. Boosters include extended weight ranges, can usually be used as highback and then bottom-only, and may or may not include a 5-point harness (i.e., a combination car seat). Our car seat buying guide clarifies these distinctions if you're looking for more information.
The Britax infant car seat line currently includes four models, while the convertible seat line totals nine models, including the new Britax One4Life, with various design trade-offs and feature overlaps. But choosing between infant and convertible car seats is not the only consideration parents will need to make. There are also features - so many features! - each carefully crafted to ensure the safest, most comfortable ride for your little one.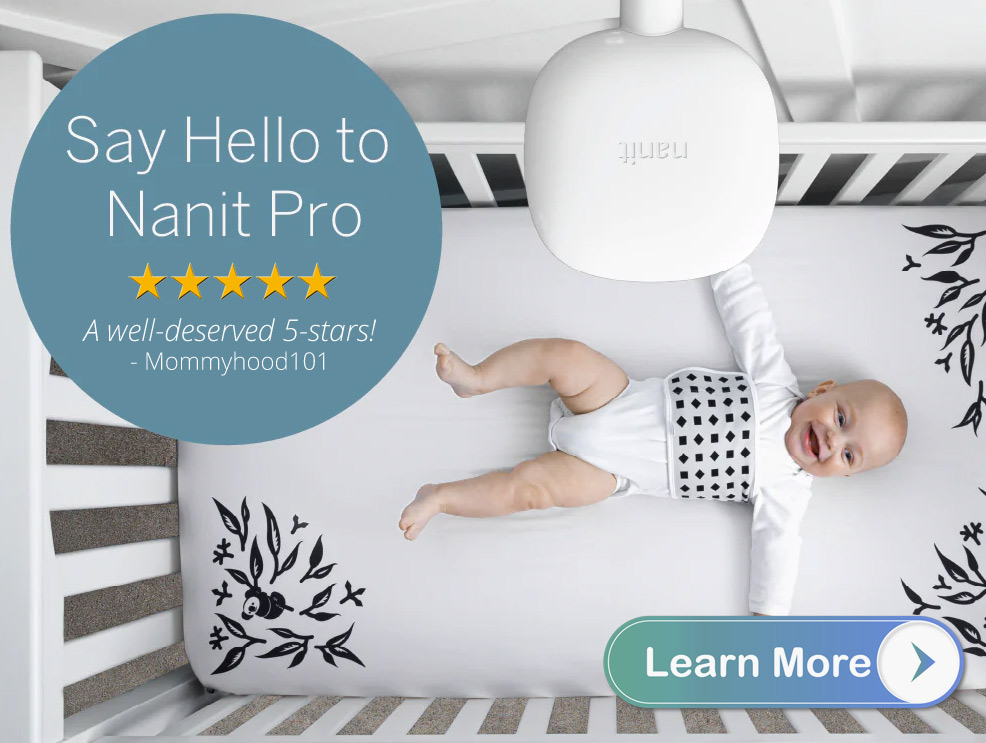 Do you need a Flip-Forward Belly Pad? Do you want a model within Anti-Rebound Bar? Can you use a car seat with a European Belt Guide in the U. S.? These are legitimate questions. So, to put your mind at ease, we have crafted the following charts to give you feature comparisons at a glance. We have done all the research to make your Britax car seat selection a smooth ride!
Here is the Britax Infant Car Seat Comparison Table
This table (best viewed on a desktop computer) includes all four Britax Infant Car Seat Models. Here you will see common features such as the impact absorbing base, which includes the SafeCell compression chamber to reduce collision force, and integrated steel frames, stabilizing the bases with reinforced strength. Additionally, you will note variable features, which are explained in the section following the chart.
Frequently Asked Questions about Britax Infant Car Seat Features
What is the Britax Anti-Rebound Bar (ARB)? The Anti-Rebound Bar (ARB) offers additional protection and security to your child's car seat. This steel bar is positioned at the foot of the rear-facing car seat (resting on the vehicle seat back). In the case of a collision, the ARB presses against the vehicle seat back, creating a stabilizing effect against the direction of impact. In essence, it helps reduce the chance that the car seat rotates and/ or flips in an accident. The ARB is available only on the Endeavours infant seat and select convertible seats when rear-facing.
What is the Britax European Belt Guide? While all Britax infant car seats click conveniently in and out of their bases, each seat can also function without the base (which is particularly handy when traveling with friends or abroad). The difference between the American Belt Path and the European Belt guide is the positioning of the shoulder belt. The American Belt Path positions the lap belt across the car seat lap area. The shoulder belt remains positioned to one side of the car seat. Car Seats such as Endeavours and B-Safe Ultra utilize the European belt path, which wraps the shoulder belt around the back of the car seat, offering additional stabilization and reduced jostling on baby's head. *Car seats with European belt paths are sold and safely used within the U.S.
What is the Britax SafeCenter Latch? A snug base fit is crucial to infant car seat safety, but reaching around and under the car seat base during installation can make the process difficult and concerning. However, with the Britax SafeCenter Latch, tightening the base straps is accomplished by pulling up on the SafeCenter straps on the top of the car seat base.
What are built-in lock-offs on Britax car seats? Lock-offs are clamps designed to prevent the seatbelt from moving (loosening) while the car seat base is installed. This feature is included on all current infant car seats by Britax.
What is a Britax Flip-forward Belly Pad? The Flip-forward Belly Pad, also called the EZ Buckle Belly Pad, solves a frustration you never knew existed until you tried to buckle a wiggly baby into a car seat. While struggling to align shoulder straps and click harnesses into place, you must root around underneath the child for the bottom harness receiver. Trust us, the struggle is real. The Flip-forward Belly Pad is a soft, padded accessory that covers and retains the bottom harness receiver, keeping it in the outward-facing position when the seat is unbuckled. This accessory is crash tested and approved for use with all Britax harnessed car seats. It comes standard with the Endeavours and B-Safe Ultra models, but it is also available as a separate purchase for $10-15.
Here is the Britax Convertible Car Seat Comparison Table
This table (best viewed on a desktop computer) examines features for all eight Britax Convertible Car Seat Models. Each ClickTight model is available with or without ARB, and all convertible seats include a range of recline positions to help find the proper angle for safe car seat installation. Additional features are further explained in the section following the chart.
Frequently Asked Questions About Britax Convertible Car Seat Features
What is Britax Click-Tight Installation? ClickTight is Britax's solution to the complexities and limitations of LATCH anchor and tether systems. The ClickTight system is found inside the car seat's lift-up portion and uses the vehicle's seat belt to secure the car seat. No need to find the vehicle's lower anchors for ClickTight system installation.
What is the Britax Click & Safe Snug Harness? A study released by the National Highway Traffic Safety Administration

(NHTSA) revealed that nearly 60% of latch installations were too loose. The Britax Click & Safe harness indicator uses a mechanical tension sensor and creates an audible

click

to let parents know when the car seat harness is properly tightened.

What is a Britax V-Shaped Tether? The Britax V-Shaped Tether secures in a V-shaped angle to the vehicle tether anchors. The triangular stabilization reinforces car seat security and minimizes seat rotation.
What are Britax Quick Adjust Harness Positions? All Britax convertible car seats include the Quick Adjust Harness. Quick Adjust facilitates a no-rethread adjustment to ensure the harness is appropriately positioned at shoulder height. ClickTight models included 14 positions to grow with children. Allegiance and Emblem both include 10 position harness height.