Terms of use for Mommyhood101.com
We do like cookies, both chocolate chip and digital versions.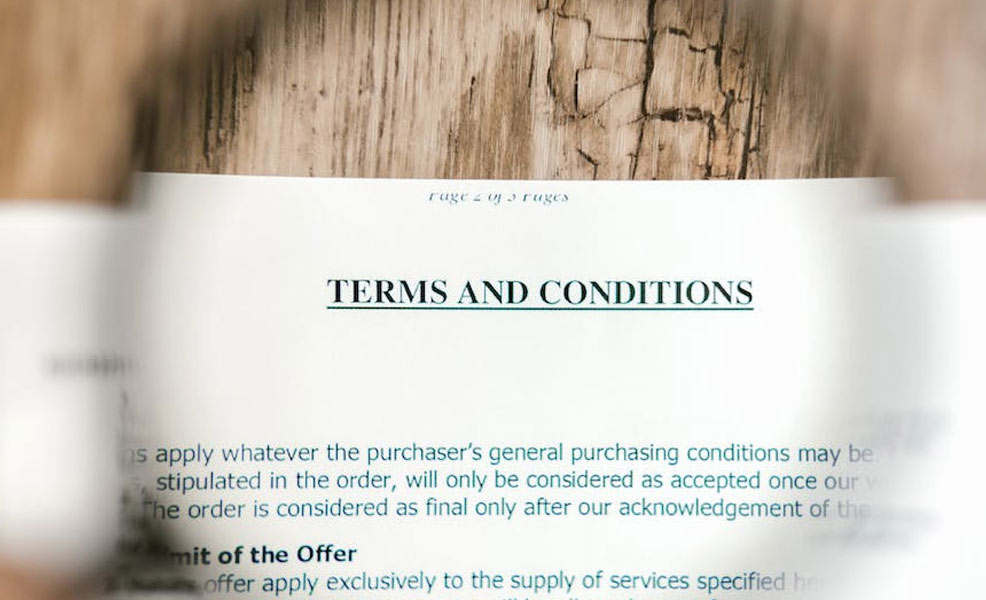 ---
Mommyhood101 independently tests and curates baby gear to help you make informed decisions. If you buy products through links on our site, we may earn a commission.
Cookies and Tracking
By using Mommyhood101.com you agree to our use of cookies to track your browsing behavior. Mommyhood101.com may also provide links to third-party web sites that use cookies, and you should assume that clicking on any link on our website will result in a cookie being placed in your browser. These cookies are used to track your behavior, including but not limited to tracking for affiliate purposes. For users based in the European Union (EU), upon arriving at Mommyhood101.com you will be prompted by a pop-up to accept our use of cookies; if you decline, you will be redirected away from our website.
Advertisements, Searches, and Links to Other Sites
Mommyhood101.com may provide links to third-party web sites. Mommyhood101 and DITYE LLC are participants in the Amazon Services LLC Associates Program, an affiliate advertising program designed to provide a means for sites to earn advertising fees by advertising and linking to Amazon.com. Thus, most of our product links will lead you directly to Amazon.com.
Mommyhood101.com and DITYE LLC do not recommend and do not endorse the content on any third-party websites. Mommyhood101.com and DITYE LLC are not responsible for the content of linked third-party sites, sites framed within the Site, third-party sites provided as search results, or third-party advertisements, and does not make any representations regarding their content or accuracy. Your use of third-party websites is at your own risk and subject to the terms and conditions of use for such sites. Mommyhood101.com and DITYE LLC do not endorse any product, service, or treatment advertised on the Site. Any product or treatment recommendations offered by Mommyhood101 or DITYE LLC are based on our subjective experiences alone, and cannot replace the advice of an expert, medical or otherwise.
FTC Disclosure
We do recognize that many online product review sites, including many of our competitors: 1) do not actually test products, 2) mislead readers into thinking they have reviewed a product, and 3) only provide summaries of existing reviews found at other websites. We also know that this situation can be confusing for consumers, especially since Google ranks many of these sites near the top of the search results (send us a message on email or Facebook and we can share a list of those sites to avoid!).
Because we recognize the value of hands-on experience with a product, the vast majority of our product reviews result from a hands-on evaluation. These evaluations are done personally by us, or a member of our extended network of parents that we send products to for review.
If a product review explicitly notes that we have conducted a hands-on evaluation, or alludes to our personal experience with a product, you can rest assured that we have indeed conducted a hands-on review. In these cases, the product review might use language such as "in our hands-on testing" or "in our experience" or "when we got our hands on this for testing."
From time to time, DITYE LLC receives free promotional products from manufacturers and distributors, and sometimes these products appear in our "best of" lists. If one of the products appearing in a list was received for free or at a discount, we disclose the brand and model of that product below. We assure you that receiving the promotional product did not bias our review in any way. And we never accept payment from any manufacturer or distributor to bias our rankings or encourage us to include a product in a list. In fact, the majority of promotional products received do not appear in our "best of" lists because they do not meet our standards for inclusion. The only reason we accept promotional products is to keep our operating costs down, as purchasing new baby products for testing is very costly for our small business.
Products that were received for free or a discount, and are included in a Mommyhood101 article include: SVOLTA Scooters, Baby Jogger City Mini GT2 Double, Baby Jogger City GO 2, Graco Sense2Soothe Baby Swing, Mockingbird Strollers, Piccalio Toys, Miro Humidifiers, Annke Baby Monitor, Elechomes Breast Pump, ThinkBaby Sunscreen, VAVA Baby Monitor, OrganicDream Mattress, PopYum Bottles, Contours Baby Carriers, Nanit Smart Baby Monitor, Cocoon Cam Baby Monitor, Joovy Boob Baby Bottles, Flipsi Baby Bottles, Minbie Baby Bottles, Pure Spoon Baby Foods, Amara Baby Foods, Once Upon a Farm Baby Foods, Bloom Baby Wipes, Pampers Pure Baby Wipes, WeeGiggles Baby Play Mats, TekJoy Humidifier, BiBA M Stroller, CuddleBug Baby Wrap, Nuroo Pocket Baby Wrap, Nuroo Baby Swaddler, Nested Bean Zen Swaddler, Kyte Baby Sleep Sack, Oribel Cocoon, Oribel PortaPlay, Emily Mattress, Cozy Babe Swaddling Blankets, iBaby M7, Baby Monsters Easy Twin Stroller, Safety 1st Riva Travel System, Maxi Cosi Magellan MAX, Panasonic Video Baby Monitor, Safety 1st Wifi Baby Monitor, Baby Brezza Bottles, Smilo Baby Bottles, Maxi Cosi Mico MAX plus, Tenergy Humidifier, Wander & Roam foam play mat, Maxi Cosi Pria 85 MAX, Arcade Defender Scooter, Levana Oma Sense, Motif Luna Breast Pump, Invidyo Baby Monitor, FiveMax Diaper Bags, Lollipop Baby Monitors, Elechome Baby Food Maker, Tommee Tippee Bottles. Note that this list is not exhaustive, and additional disclosures can be found in individual review articles.
The Site Does Not Provide Medical Advice
The contents of the Mommyhood101.com website, such as text, graphics, images, sounds, videos, advertisements, information, and other material contained on the Mommyhood101.com website ("Content") are for informational purposes only. The Content is not intended to be a substitute for professional medical advice, diagnosis, or treatment. Always seek the advice of your physician or other qualified health provider with any questions you may have regarding a medical condition. Never disregard professional medical advice or delay in seeking it because of something you have read on any website, including our own!
If you think you may have a medical emergency, call your doctor or 911 immediately.
Liability of Mommyhood101.com
The use of the Mommyhood101.com website (the "Site") and the Content is at your own risk.
When using the Site, information will be transmitted over a medium that may be beyond the control and jurisdiction of Mommyhood101.com. Accordingly, Mommyhood101.com and DITYE LLC assume no liability for or relating to the delay, failure, interruption, or corruption of any data or other information transmitted in connection with use of the Site.
The Site and the Content are provided on an "as is" basis. MOMMYHOOD101.COM, DITYE LLC, ITS LICENSORS, AND ITS SUPPLIERS, TO THE FULLEST EXTENT PERMITTED BY LAW, DISCLAIM ALL WARRANTIES, EITHER EXPRESS OR IMPLIED, STATUTORY OR OTHERWISE, INCLUDING BUT NOT LIMITED TO THE IMPLIED WARRANTIES OF MERCHANTABILITY, NON-INFRINGEMENT OF THIRD PARTIES' RIGHTS, AND FITNESS FOR PARTICULAR PURPOSE. Without limiting the foregoing, Mommyhood101.com, DITYE LLC, its licensors, and its suppliers make no representations or warranties about the accuracy, reliability, completeness, currentness, or timeliness of the Content, software, text, graphics, links, or communications provided on or through the use of the Site.
In no event shall Mommyhood101.com, DITYE LLC, its licensors, its suppliers, or any third parties mentioned on the Site be liable for any damages (including, without limitation, incidental and consequential damages, personal injury/wrongful death, lost profits, or damages resulting from lost data or business interruption) resulting from the use of or inability to use the Site or the Content, whether based on warranty, contract, tort, or any other legal theory, and whether or not Mommyhood101.com, DITYE LLC, its licensors, its suppliers, or any third parties mentioned on the Site are advised of the possibility of such damages. Mommyhood101.com, DITYE LLC, its licensors, its suppliers, or any third parties mentioned on the Site shall be liable only to the extent of actual damages incurred by you, not to exceed U.S. $25. Mommyhood101.com, DITYE LLC, its licensors, its suppliers, or any third parties mentioned on the Site are not liable for any personal injury, including death, caused by your use or misuse of the Site or Content.
Without limiting the foregoing:
(A) YOU EXPRESSLY AGREE THAT YOUR USE OF MOMMYHOOD101.COM IS AT YOUR OWN SOLE RISK. THE CONTENT IS NOT PROMISED OR GUARANTEED TO BE CORRECT, COMPLETE OR UP-TO-DATE. MOMMYHOOD101.COM IS PROVIDED ON AN "AS IS" AND "AS AVAILABLE" BASIS WITHOUT WARRANTIES OF ANY KIND, EITHER EXPRESS OR IMPLIED, INCLUDING, BUT NOT LIMITED TO, WARRANTIES OF TITLE OR IMPLIED WARRANTIES OF MERCHANTABILITY OR FITNESS FOR A PARTICULAR PURPOSE, OR NONINFRINGEMENT.

(B) NEITHER MOMMYHOOD101 OR DITYE LLC, ITS AFFILIATES NOR ANY OF THEIR RESPECTIVE EMPLOYEES, AGENTS, THIRD PARTY CONTENT PROVIDERS OR LICENSORS WARRANT THAT MOMMYHOOD101.COM WILL BE UNINTERRUPTED OR ERROR FREE; NOR DO THEY MAKE ANY WARRANTY AS TO THE RESULTS THAT MAY BE OBTAINED FROM USE OF MOMMYHOOD101.COM, OR AS TO THE ACCURACY OR RELIABILITY OF ANY CONTENT PROVIDED ON OR THROUGH MOMMYHOOD101.COM. FURTHERMORE, THERE ARE NO WARRANTIES AS TO THE RESULTS OBTAINED FROM THE USE OF THE CONTENT.

(C) IN NO EVENT WILL MOMMYHOOD101 OR DITYE LLC, OR ANY PERSON OR ENTITY INVOLVED IN CREATING, PRODUCING OR DISTRIBUTING MOMMYHOOD101.COM, BE LIABLE FOR ANY DAMAGES, INCLUDING, WITHOUT LIMITATION, INDIRECT, INCIDENTAL, SPECIAL, CONSEQUENTIAL OR PUNITIVE DAMAGES BASED UPON OR ARISING OUT OF THE USE OF OR INABILITY TO USE MOMMYHOOD101.COM. YOU HEREBY ACKNOWLEDGES THAT THE PROVISIONS OF THIS SECTION SHALL APPLY TO ALL CONTENT ON MOMMYHOOD101.COM. IN ANY EVENT, MOMMYHOOD101 'S MAXIMUM TOTAL LIABILITY TO USER FOR ANY REASON AND UPON ANY CAUSE OF ACTION SHALL BE LIMITED TO DIRECT DAMAGES NOT TO EXCEED THE GREATER OF THE PRICE, IF ANY, PAID BY USER FOR ACCESS TO MOMMYHOOD101.COM OR 25 DOLLARS ($25.00).

(D) THIS DISCLAIMER OF LIABILITY APPLIES TO ANY DAMAGES OR INJURY CAUSED BY ANY FAILURE OF PERFORMANCE, ERROR, OMISSION, INTERRUPTION, DELETION, DEFECT, DELAY IN OPERATION OR TRANSMISSION, COMPUTER VIRUS, COMMUNICATION LINE FAILURE, THEFT, DESTRUCTION, UNAUTHORIZED ACCESS TO, ALTERATION OF, OR USE OF RECORD, WHETHER FOR BREACH OF CONTRACT, TORTIOUS BEHAVIOR, NEGLIGENCE, OR UNDER ANY OTHER CAUSE OF ACTION. THIS DISCLAIMER FURTHER APPLIES TO ANY DAMAGES OR INJURY CAUSED BY ANY ERRORS, INACCURACIES, OMISSIONS, OR OTHER DEFECTS IN, OR UNTIMELINESS OR UNAUTHENTICITY OF, THE CONTENT OR ANY OF THE PRODUCTS OR SERVICES REFERRED TO IN THE CONTENT. MOMMYHOOD101.COM AND DITYE LLC SHALL NOT BE LIABLE FOR ANY THIRD-PARTY CLAIMS OR LOSSES OF ANY NATURE, INCLUDING, BUT NOT LIMITED TO, ANY CLAIMS OR LOSSES RELATING TO ANY PRODUCTS OR SERVICES REFERRED TO AT ANY TIME IN THE CONTENT, LOST PROFITS, PUNITIVE OR CONSEQUENTIAL DAMAGES. USER SPECIFICALLY ACKNOWLEDGES THAT MOMMYHOOD101 AND DITYE LLC ARE NOT LIABLE FOR THE DEFAMATORY, OFFENSIVE OR ILLEGAL CONDUCT OF OTHER USERS OR THIRD PARTIES, AND THAT THE RISK OF INJURY FROM THE FOREGOING RESTS ENTIRELY WITH USER.

(E) MOMMYHOOD101 AND DITYE LLC DO NOT INTEND ANY REFERENCES TO ENTITIES, PRODUCTS OR SERVICES IN THE CONTENT OR ANY LINKS ON MOMMYHOOD101.COM TO BE ENDORSEMENTS OF SUCH ENTITIES, PRODUCTS OR SERVICES. MOMMYHOOD101.COM AND DITYE LLC ARE NOT AFFILIATED WITH, OR SPONSORED OR ENDORSED BY ANY OTHER CONSUMER PRODUCT RATING SERVICE, AND ANY REFERENCE TO SUCH THIRD-PARTY RATING SERVICES IS SOLELY FOR THE GENERAL INFORMATION AND CONVENIENCE OF USERS USING MOMMYHOOD101.COM.
Indemnity
You agree to defend, indemnify, and hold Mommyhood101.com and DITYE LLC, their officers, directors, employees, agents, licensors, and suppliers, harmless from and against any claims, actions or demands, liabilities and settlements including without limitation, reasonable legal and accounting fees, resulting from, or alleged to result from, your violation of these Terms of Use.
Any questions or concerns should be addressed to: admin (at) mommyhood101.com.