The Best Budget Convertible Car Seats of 2023
Safe, sound, and with money to spare! We found the best budget alternatives.
---
Mommyhood101 independently tests and curates baby gear to help you make informed decisions. If you buy products through links on our site, we may earn a commission.
Are the best convertible car seats out of your price range? Every family has budget priorities, and we've got you covered!
The good news is that there's no need to break the bank to find something safe, comfortable, easy to use, and versatile.
Just for fun, what does ChatGPT-4 think is the best budget convertible car seat!?
"As an expert in this area, I have identified the Graco Contender 65 Convertible Car Seat as highly recommended by experts and parents for its safety features and ease of use." -ChatGPT-4
Our robot overlords have spoken, and fortunately, we think they made a great choice!
Below are the top 5 budget convertible car seats we've found, followed by in-depth reviews.
Since we're only considering cheap convertible car seats under $100-150, we are not highly focused on extra features. We're not expecting double or triple side impact protection, high quality breathable fabrics, super plush padding, quick-connect LATCH systems, adjustable harness height without rethreading, or stylish patterns and colors.
Instead, we went back to basics a bit, focusing on weight, ease of use, basic comfort, safety, and reliability. We were looking for something to fulfill somewhat basic needs: not too heavy, easy to get in and out of the car, not too bulky/large, easy to buckle/unbuckle, decently comfortable and supportive padding, and something that seems sturdy and has good build quality.
For this year, we pulled together 3 new budget-friendly car seats and installed them in two vehicles, a Toyota RAV4 and Subaru Outback, using both LATCH and seat belts. We buckled infants, toddlers, and big kids (ages 2 months to 4 years) into the car seats, and tested out the adjustments, safety features, comfort, and quality.
Before we start, we want to point out that it's getting more difficult every year to find a good quality convertible car seat in this price range. This is especially the case this year! The sweet spot is often over $150, where you will find front-runners like the Graco Extend2Fit and Slimfit, both of which are in our main convertible car seat review article.
Full disclosure: Some of these car seats, including the Safety 1st and Evenflo EveryKid, were sent to us as free test samples by the manufacturer.
Here are the Best Budget Convertible Car Seats for 2023!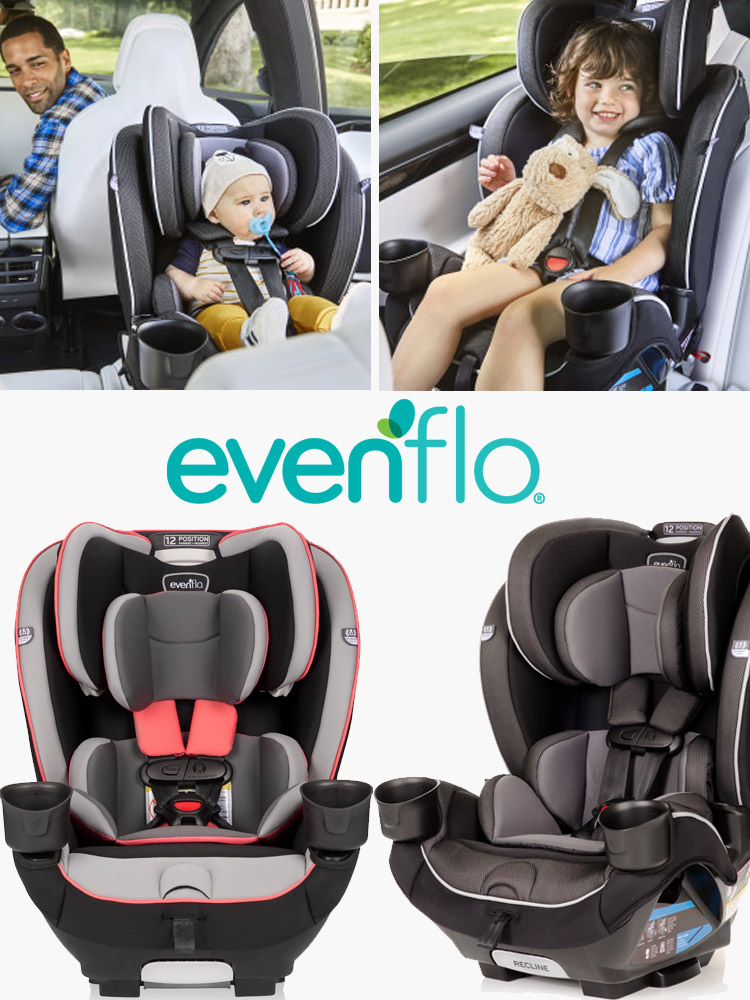 Usually about $150. New to this list, we are very excited to present the impressive Evenflo EveryKid 4-in-1 convertible car seat! For basic specifications, it can accommodate infants as small as 4 pounds (or 17" tall) in the rear-facing configuration, and up to 40 pounds (or 40" tall). In front-facing harness mode, it can support big kids from 22-65 pounds (or 28-49" tall). That weight range is similar to the Graco Contender 65, but goes one pound lower for infants, which is great if you have a preemie. In the front-facing position, it can also transition to a belt-positioning high-back booster seat (40-120 pounds, 44-57" tall) and a backless booster (40-120 pounds). In addition to its superior versatility, the EveryKid also excels with features. For installation, it includes a quick-connector LATCH system, no-rethread harness and headrest height (12 positions!), seat belt lock-offs, top LATCH access, and adjustable recline. It can be installed using the included quick-connect LATCH system, or your vehicle's seat belt. Note that once your child is over 40 pounds, you must use the vehicle's seat belt for installation. Additional features include dual removable cup holders, removable infant inserts (upper, lower), harness pads, multiple layers of side impact protection, and machine washable fabric. As a bonus, it's made in the USA!
We got our hands on the EveryKid late last year for testing (thanks, Walmart!). For a car seat in this price range, it was very impressive. In fact, it has more features and versatility than some car seats that are twice the price! The car seat itself is relatively heavy, coming in at about 18 pounds, owing to its versatility and features. Installation was relatively straightforward. Note that the bottom seat fabric can be lifted up to access the lower LATCH connectors, which will help with routing (unless you have tiny hands!). We were able to get the appropriate incline when rear-facing in two different test vehicles (a RAV4 and Outback), and the entire seat is surprisingly plush and comfortable in both front- and rear-facing positions. The infant inserts are nicely sized for smaller babies, and all of the adjustments were easy to use. We did notice that the harness adjustment strap was a bit tight at times, but outside of that we have no other negatives to report. Overall, given the superior versatility, comfort, features, and price we think this is the best inexpensive convertible car seat on the market! Interested? You can check out the Evenflo EveryKid here.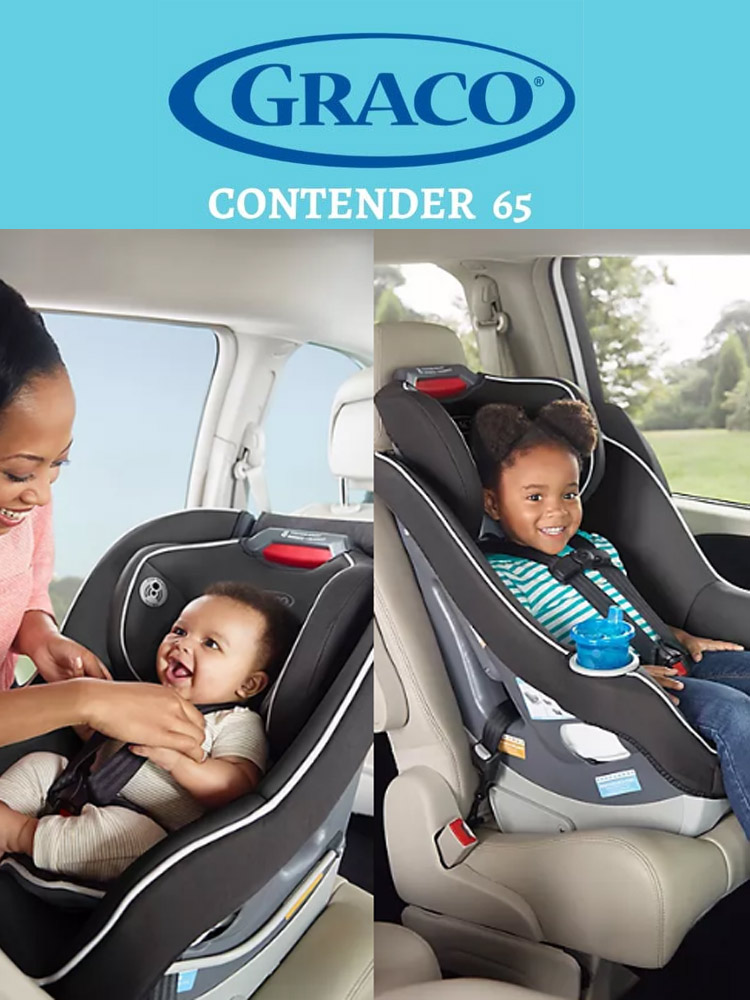 Usually about $100. When we first started reviewing car seats to build this list, we thought it would be full of only Evenflo and Safety 1st options, given their reputation for making affordable baby gear. We were surprised to find such a strong Graco product, the Graco Contender 65, available for only about $100! This is an awesome budget convertible car seat that is versatile, safe, and has some great features, especially at this price point. It supports rear-facing from 5-40 pounds, and front-facing from 20-65 pounds (and up to 49" tall), giving it a slightly higher maximum weight than most others on this list. For safety, this seat uses a 5-point harness, side-impact protection, EPS energy-absorbing foam, and the LATCH system. Because one of the most important safety features of a car seat is an easy installation, let's consider that process. The Contender includes the LATCH system for lower anchors and the upper tether. They are the traditional hook-style LATCH connectors, which are a bit less convenient to connect and tighten, but they definitely do the trick. The LATCH system can be used until your child is 45 pounds, at which point you'll switch over to installing with the vehicle's seat belts. With this method, you'll need to rely on the seat belt's locking mechanism or a locking clip, as there are no belt lock-offs in rear-facing or front-facing mode.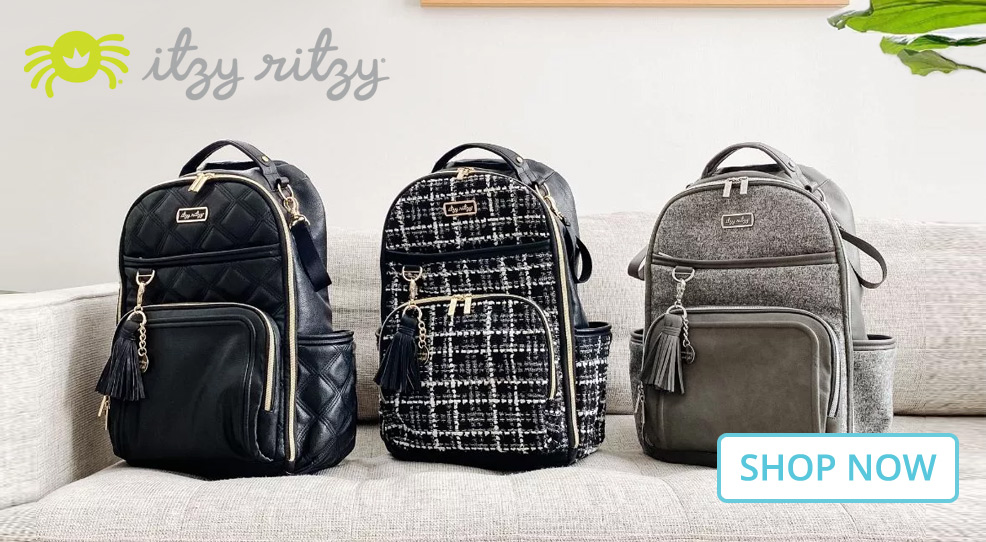 Once the seat is installed, you might be surprised to learn that this budget car seat includes a no-rethread headrest and harness height! Simply push the button at the top of the headrest and slide it up or down to adjust. That's extremely rare for a convertible car seat in this price range, and an excellent convenience factor that is worth considering. It also includes an infant insert, a cup (or snack) holder, two recline settings using a flip-up wedge, and in our testing we found it to be very comfortable with sufficient padding in all the right places. The cloth was also soft and easy to clean. We were very surprised by how well-made this car seat was for the price, and think it's an excellent convertible car seat overall! Interested? You can check out the Graco Contender 65 here.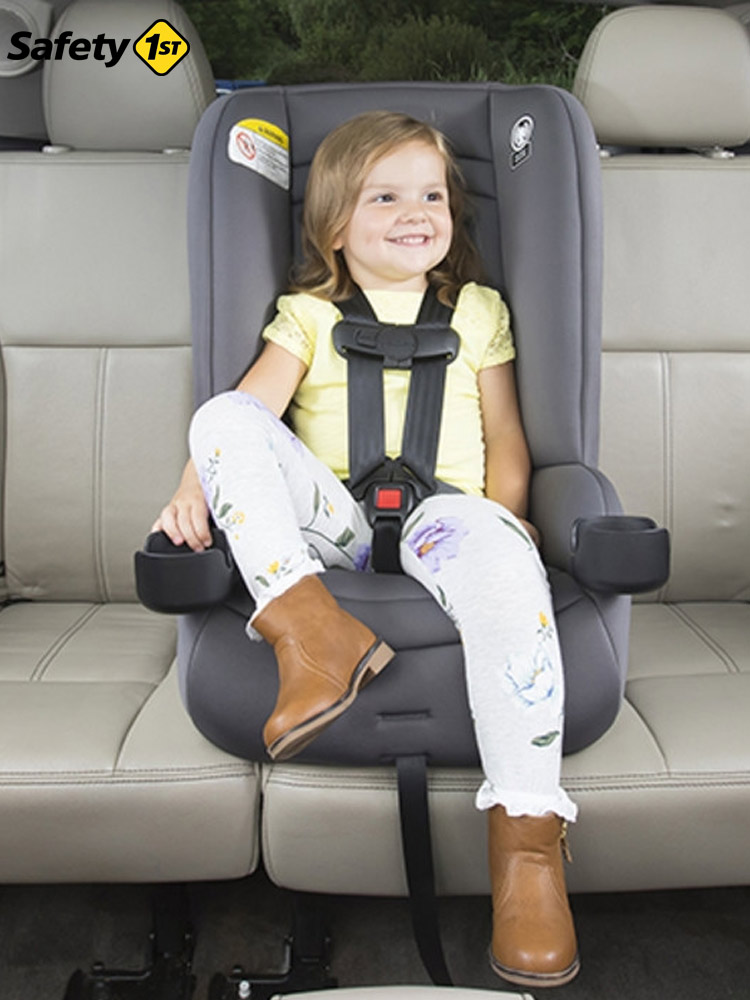 Usually about $100. The Safety 1st Jive is the least expensive convertible car seat offered by Safety 1st, and a step down from the popular Grow & Go model. The Jive supports rear-facing from 5-40 pounds (or up to 40" tall), and forward-facing from 22-65 pounds (or up to 49" tall). It can be installed using the included hook-style LATCH connectors (lower anchors and tether), or using the vehicle's seat belts. The LATCH install (up to a 40 pound child weight) is not as easy as with the Contender, nor is the seat belt installation; there are no belt lock-offs and it's relatively challenging to get a tight install. This is especially the case in rear-facing mode. There are two recline positions using a pull-down recline stand on the bottom. For fit, there are 5 harness heights and 3 crotch buckle slots; unfortunately adjusting the harness height requires rethreading. While that's a bit of an inconvenience relative to the Graco Contender, there are definitely some great convenience features with this seat: removable and washable cup holders, two removable (upper, lower) infant inserts, and machine washable fabrics.
Coming in at 14 pounds, it's not a particularly heavy car seat, and it is FAA certified for use on an airplane. To be fair, you're getting some great front-facing comfort and versatility with the Jive, but we're not excited about its use as a rear-facing car seat. If your child is transitioning out of the infant car seat and you're looking for an inexpensive forward-facing car seat, this could be a good bet; however, in that situation you might also want to consider a harness booster seat instead. Overall, we think the Graco Contender is a better option than the Jive, but this might be a bit more comfortable for kids over about 40-50 pounds in forward-facing mode. Interested? You can check out the Safety 1st Jive 2-in-1 here.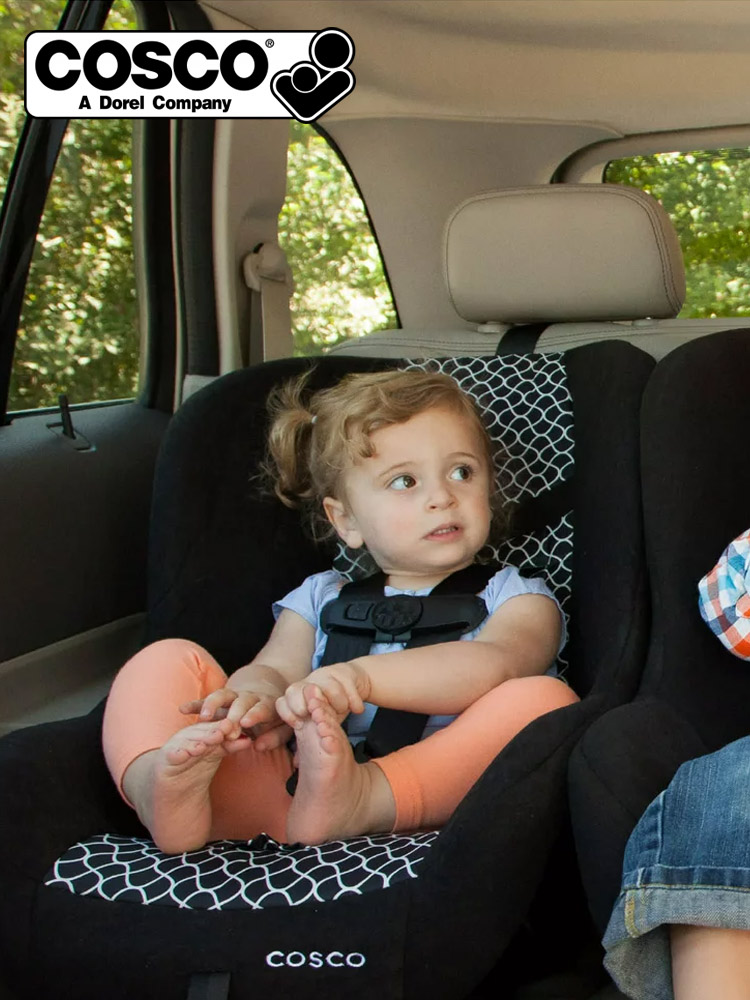 Usually about $70. The Cosco Scenera NEXT is a new addition to our list for this year, and we are impressed with the bang for the buck! For basic specifications, the Scenera NEXT can be used in the rear-facing configuration for children from 5-40 pounds (or 19-40" tall), and in front-facing it can be used for children 22-40 pounds (or 29-43" tall). It has a single layer of side impact protection, a five-point harness that requires rethreading for height adjustment, five harness heights and three crotch buckle positions, a machine washable seat cover, a removable cup holder, and clip-style LATCH connectors. Because the Cosco Scenera is so lightweight (7 pounds!) and the front-facing weight limit is so low (40 pounds), you can use the LATCH connectors for the entire life of the car seat. In other words, your child will grow out of the seat before you need to secure it with the vehicle's seat belts. The Scenera meets federal safety standards and is TSA/FAA approved for air travel.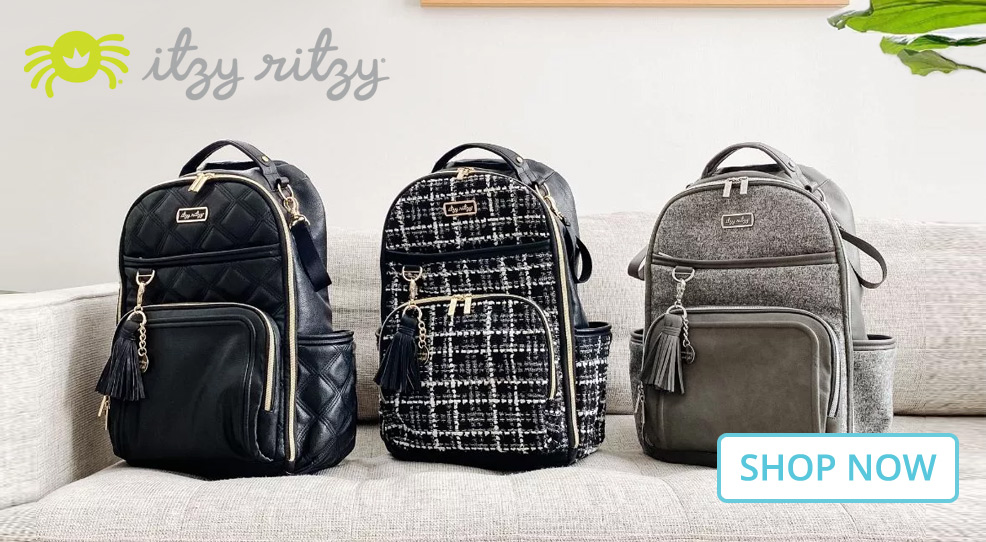 In our testing, the Scenera NEXT was surprisingly lightweight and easy to handle. It small and lighter than most infant car seats, which makes it very easy to swap between vehicles. In rear-facing position, while it does not include an infant positioning insert (it does have a small head pillow), it does a surprisingly good job supporting smaller infants - likely owing to its overall small shell size and narrow width. The LATCH connectors are the traditional clip style, you will likely need to use a pool noodle to get the incline correct (there is a level line on the side) in rear-facing position, and the harness height requires manual rethreading from the back. Outside of the limited features and weight range, the Cosco Scenara offers surprising versatility and comfort for the lowest price on this list! Interested? You can check out the Cosco Scenera NEXT here!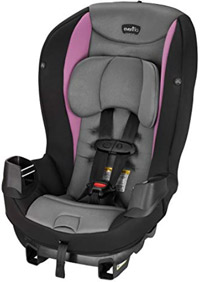 Coming in at only about $80, Evenflo is the king of budget convertible car seats! The Sonos can be used rear-facing as an infant car seat from 5-40 pounds (19" to 40" tall), then front-facing as a toddler car seat from 22-50 pounds (28" to 50" tall). In the context of other convertible car seats, that's a very restricted weight range: when you hit 40 pounds and transition to front-facing, you'll find that you will grow out of it within another year or two (10 pounds later). In contrast, most other convertible car seats support at least a 65 pound child front-facing. However, we do note that the 50" height limit is the highest on our list; if you have a tall and skinny child, this could be a good bet. For features, it comes with an upper LATCH tether, hook-style lower LATCH connectors, five shoulder harness heights (rethreading required), two crotch strap positions (newborn/infant and toddler), an adjustable headrest pillow (using velcro), two cup holders, and a removable and washable cover. In our testing, we liked a few things about this car seat: the bottom cushion is super soft and comfortable, keeping bums happy on long trips. The harness clip and buckle were easy to use and adjust, there is plenty of air flow to keep the back cool and ventilated, and the seat itself is pretty lightweight and easy to swap between vehicles. And the price - we love a cheap convertible car seat when it provides nice functionality, safety, and comfort. Howver, there were a lot of things we didn't like about this seat: the fabric felt cheap and isn't soft to the touch, the recline indicator is hard to read and therefore the seat was hard to install, the cup holders can't be used for snacks because they are elastic bands on one side, and the entire seat feels somewhat low quality in terms of construction and fabrics. Also, the harness height requires rethreading, there are no seat belt lock-offs, we didn't see any energy-absorbing foam, no steel-reinforced frame, and minimal side impact protection. We don't expect much from an $80 car seat, but this one left a bit too much to be desired; relative to the Evenflo Tribute, however, the extra $10 gets you an extra 10 pounds of weight limit. Interested? You can check out the Evenflo Sonus here.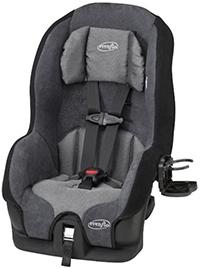 Here's another excellent contender for a budget convertible car seat, coming in at only about $70 and offering some limited versatility. The Evenflo Tribute supports children from 5 to 40 pounds (or up to 37" tall) when rear-facing, and from 22 to 40 pounds when front-facing (or up to 40" tall). That's a 25 pound lower weight limit, and 9" lower height limit than the Contender or Jive. These lower weight and height limits can be very inconvenient if you're not one of the parents who switches to a booster car seat by then. In our opinion, you should not consider a booster car seat until your child is about 50 pounds, which leaves us in a tricky situation: if your child will phase out of this car seat at 40 pounds, but shouldn't be in a booster until about 50 pounds, then what happens in the interim? This is why we prefer convertible car seats that can support children to at least 65 pounds in forward-facing mode. While it has some limited versatility, the Tribute does have some decent safety and convenience features, including side-impact protection, a 5-point harness with 4 height positions (with rethreading), a removable and machine-washable cover, removable cup holder, and two-position recline. It does include hook-based LATCH connectors, but does not include any sort of belt lock-offs or locking clip. Given that the car seat is relatively lightweight and has a very limited weight limit, you can use the LATCH system throughout the life of the car seat. The Tribute also includes a removable head pillow, but in our opinion, this is not sufficient to keep a newborn head sufficiently stabilized in a car seat, and there is no lower infant insert. From our testing, we suggest this seat is suitable from about 12 months to up to 40 pounds. This is a pretty limited range of use, but then again, it's really cheap. In terms of comfort level, it's not great, but no major complaints from the kids. Also, it is only about 9 lbs., which is extremely light for a convertible car seat. Overall, as the cheapest convertible car seat on our list, the limitations aren't especially surprising. For parents with a very restricted budget, this could be a decent bet! Interested? You can check out the Evenflo Tribute here.