How to Massage Your Baby: A Daily Routine
Help your baby relax and sleep better with a gentle massage from head to toe.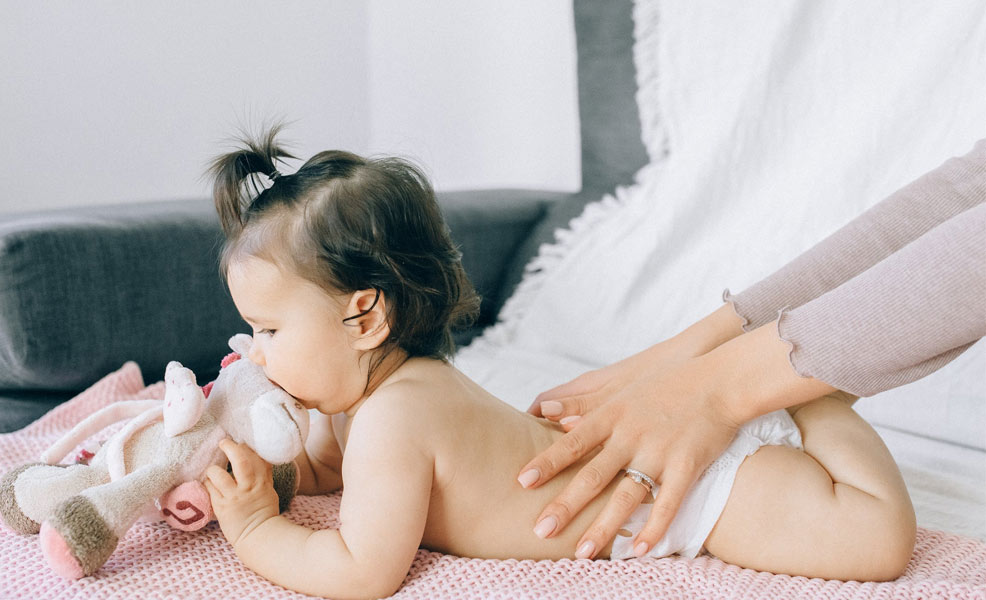 ---
Mommyhood101 independently tests and curates baby gear to help you make informed decisions. If you buy products through links on our site, we may earn a commission.
There's something absolutely magical about the bond that exists between parent and child.
Here's the great news: Baby massage not only strengthens that bond but also helps your child calm and sensory and vestibular awareness of their bodies.

Physical touch is one of the greatest gifts you can give to your little one as she or he grows and in return, you'll be giving yourself the opportunity to learn more about what makes your baby happy, calm, and feel secure.
The benefits of baby massage don't just stop at building a bond with your child, though. Starting massage from an early age can help your baby sleep better, feel more comfortable in their little bodies, and increase their sensory awareness by stimulating their central and peripheral nervous systems. Be sure to see our full review of sensory toys!
Infant massage also aids in the relief of certain child illnesses like colic while promoting flexibility and coordination, according to the Practical Art of Massage by Peter Walker.
In fact, if you're at all worried about the effects that massaging your infant could have, a good place to start is to read the findings of Michigan State University on the benefits of baby massage.
At birth, infants are immediately massaged after emerging from mom to encourage them to take that first breath. So you could start as early as you'd like. As they grow, you'll have the opportunity to introduce new and age-appropriate techniques that will help ease them through the journey of becoming fully-functional little people!
Starting a Baby Massage Routine
It's a good idea to ease into a full body massage routine for your infant at around a month. The reason for the wait is that the skin becomes fully water-tight around this time and your baby is already accustomed to your touch and presence. You could start even earlier with gentle massaging of the hands and feet and omit using essential oils if you're worried they might not work for your little one.
Quick tip: Daily massage at around the same time in your daily routine will help your baby ease into the new experience. A great time to massage is directly after a bath when your baby is not too hungry but also not too full as this could make your little one uncomfortable.
Here's what you'll need:
A soft towel or blanket. Your baby's skin is very sensitive at this point in his life, so you'll need a soft towel or blanket for your baby to lie on.
A warm and peaceful environment. Create an environment that is calming and free of distractions so you can give your full attention to the shared experience. Put the dog outside, turn off the TV, silence your cell phone, and close the door if you need to.
Massage oils. A selection of essential oils to help you easily rub your baby's skin, moisturize your baby, and add a mild aroma to the experience. Note that not all essential oils are good for your infant's skin. There are, however, a few that are extremely effective and can even ease the symptoms of certain ailments, be sure to research each one thoroughly. If you'd like to forego the essential oils completely, you could use olive oil which is safe for baby's skin.
Quick tip: We suggest testing any massage oil on a small part of your baby's body (like the forearm) and waiting a day to make sure there is no irritated skin.
Great Baby Massage Techniques
It's always a great idea to start off on the right foot (not literally!), armed with the right techniques. As you already know, your little one is susceptible to your touch and feels it very differently to what an older child or adult will experience. Ensuring that you are relaxed and ready is vital. Start by warming your hands and relaxing your fingers; try rubbing your hands together to warm them. You'll be using your fingers and palms to massage your infant and ultimately you want your baby to experience warmth, safety, and relaxation through your touch. Always press gently on your baby's skin and avoid pressing down onto the tummy as this could cause discomfort.
The following hand massage techniques will help you prepare for your baby massage routine and become familiar with the techniques that you can apply.
Rubbing
Gently press down on your baby's skin while relaxing your hand. Move along your infant's skin in a back and forth motion. This technique is especially helpful for restless infants who simply need a moment of physical touch.
Kneading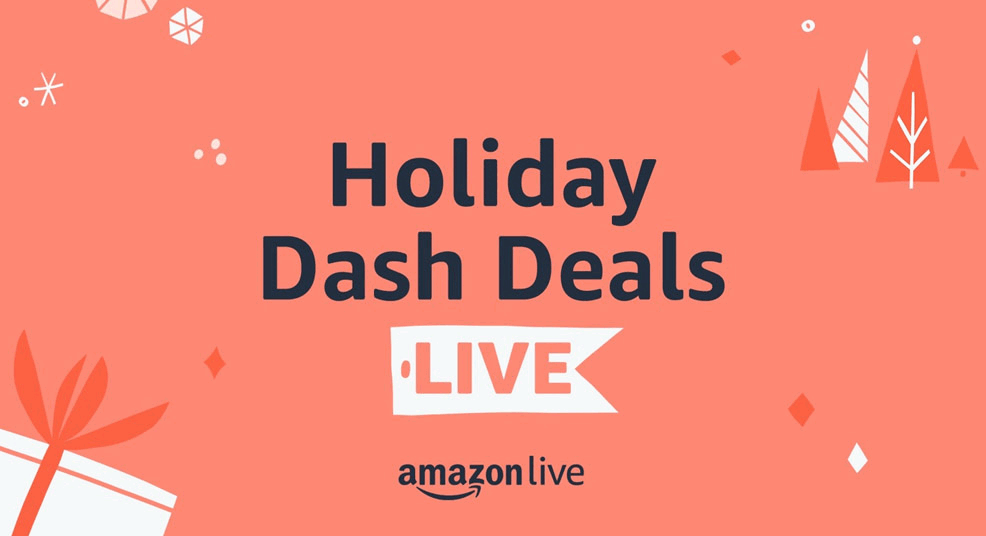 With your infant lying on his or her back, you'll very gently squeeze parts of your infant's body, making sure not to press downward but rather to use your cupped hands to release the skin in a gentle motion.
Stroking
Stroking is very similar to rubbing as you'll use your whole hand to rub across your baby's body in a one-way movement.
Hand-over-Hand
This technique is most often used for the limbs and consists of making repeated soft movements one hand over the other.
Percussion
With cupped hands, you'll gently and rhythmically tap on your baby's back, tummy or chest.
Full Baby Massage Routine
There are plenty of massage techniques designed for specific ailments or an intended purpose which is great if you're trying to help your baby relax and ease into sleep, for example. We're going to cover the full baby massage routine as it's all-encompassing and a great place to start.
Note that your little one might not get through the whole routine at first and that's ok. Don't push your infant further than what they're comfortable with at any given time.

Victoria 1/Shutterstock.com
Massaging your Baby's Feet
The feet are by far the easiest place to start and if your baby seems a little uncomfortable with the idea of lying down for this, you could apply these techniques anywhere. Begin by gently kneading the top of your baby's foot for a minute or two and move on to roll each toe between your fingers. You can then begin to massage the entire foot by using the hand-over-hand method and move your way up the calf of the leg. While doing so, gently bend your baby's leg at the knee and keep massaging the calf. Do this for both sides to ensure balance and that your baby is getting the full benefit of the massage.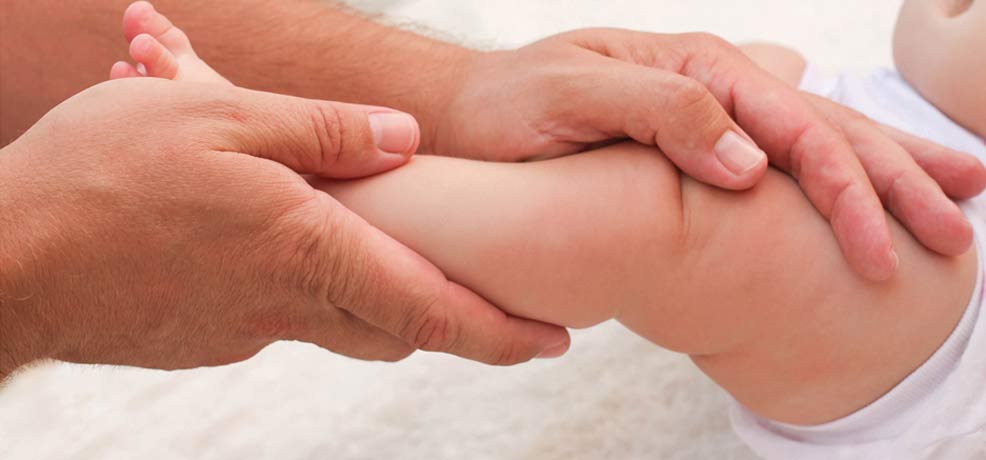 Victoria 1/Shutterstock.com
Massaging your Baby's Legs and Hips
If your little one is showing signs of restlessness, you can stop the massage here. If not, continue to work your way toward massaging the legs using the hand-over-hand method again. Gently massage your little one's inner thighs and then the outer thighs, moving on toward the hips. To help encourage good circulation as well as mobility, take both your baby's legs gently in your hands and "bicycle" them. You can also bring your infant's legs toward his tummy, letting his knees fall to his sides in a gentle back and forth motion.

Victoria 1/Shutterstock.com
Massaging your Baby's Belly and Chest
For your baby's tummy, while your little one is still lying on his back, use the opportunity to gently massage the tummy in a clockwise motion ensuring that you are not applying too much pressure to the area as this could cause discomfort. After completing the circular motion a few times you can begin massaging your little one's chest.
For your baby's chest, begin this massage with your hands at the center of your infant's chest and gently move your hands outward and down toward your little one's sides. Do this a few times and move upward to your baby's shoulders making the same outward motions around the shoulders.

Victoria 1/Shutterstock.com
Massaging your Baby's Arms and Hands
For your baby's arms, after massaging your little one's shoulders it's time to massage his arms. Starting from the top of the shoulders, move your hands over your child's arms while keeping his arms stretched out and in line with his body. Gently move your hands across the length of the arm and release, bringing your hands back to the shoulders to repeat the massage. You can extend your reach into your baby's hands, gently stroking his palms a few times.
For your baby's hands, massaging your baby's hands can be done anywhere making it an on-the-go option for massaging your tiny tot. As you did with the toes, repeat the same massaging techniques, ensuring you reach down to his palms and fingers also.

Victoria 1/Shutterstock.com
Massaging your Baby's Head and Face
Possibly one of the most relaxing things you can do for your little one is to give them a head and face massage. Very gently, cup your hands around your little one's head and with smooth movements massage the crown of your little one's head. Take care not to apply pressure to the soft spot at the top of your little one's skull. You can brush a finger over your child's forehead, chin, cheeks, nose and gently finish the massage off with a hug and a kiss.
Final Thoughts
Practicing these techniques every day with your little one can help put you both into a relaxed state and will most certainly allow you special moments together. As your little one grows, you can still make use of these techniques right into toddlerhood while supplementing your massage routine for something a little more age-appropriate. As your child learns to sit and becomes more mobile, their patience for lying still will likely wane and you'll have the opportunity to introduce fun techniques to help them develop their motor skills.
As a last note, we've seen first-hand the positive effect that baby massage has on a growing child and can attest to the fact that it's a great, if not essential, practice for any parent who wants to assist their child's development. Physical touch has been proven to have monumental benefits to a child's psychological and physiological development according to research published in the scientific journal Paediatrics and Child Health.