The Best Sensory Toys for Babies and Toddlers 2023
Stimulate their senses with these developmentally appropriate sensory toys.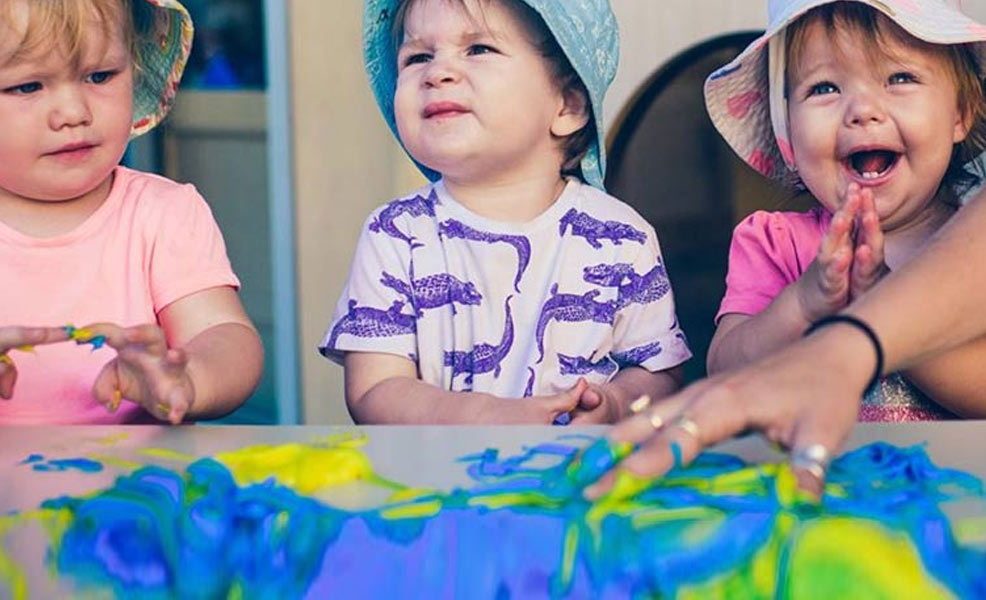 ---
Mommyhood101 independently tests and curates baby gear to help you make informed decisions. If you buy products through links on our site, we may earn a commission.
Sensory toys help babies, toddlers, and big kids play creatively while exposing them to novel sensory experiences that enrich their little worlds.
These include toys that stimulate the visual, auditory, tactile, and olfactory senses, and include tons of popular toys like soft baby books with crinkly edges, gooey substances like scented slime and ooblek, squeezable sand, water beads, squishy putty, and spiky massage balls.
Full disclosure: Some of these sensory toys, including the TickiT, Spooner, and Playhut products, were sent to us as free test samples by the manufacturer.
To pull together this list of awesome sensory toys, we squeezed, squished, shook, molded, crinkled, and contorted over 60 sensory toys that were intended for newborns and infants, toddlers, and big kids.
We worked with Danielle Feerst, licensed occupational therapist to rank-order them and help determine their appropriateness for each age group.
Below we categorize the best toys we found for your little ones into three age groups. Always follow the manufacturer's recommended ages. Sensory toys make great gift ideas for kids, and many of them can be found at very reasonable prices.
This group of sensory baby toys is suitable starting around the time your baby begins testing out their grip, shaking things around, and putting things in their mouth.
In the first several months of life, you'll want to avoid toys with hard surfaces because your baby will not have full control of their arms and might swing a toy up and bonk themselves in the face. Try to stick with the soft and squishy options, and it's a bonus if it has a clip to attach to clothing or other gear so you won't lose the toy or have to constantly pick it up and give it back to your baby.
Of course, during the first year of infancy, your child is way too young for anything with smaller parts, or anything that gets gooey or messy and ends up in the mouth.
The below options are great first sensory toys for using in the car seat, bouncer seat, baby swing, baby carrier, or stroller, whereas others are great for tummy time, sitting, and scooting around as a roller, crawler, or bum-scooter!
Phasing out these toys will happen around when your baby begins to pull to stand and walk, at which time you will want to consider some of the toddler sensory toys. Check out best teething toys reviews if you want to see more teether options.
Here are the top 5 sensory toys we found for newborns and infants, followed by full reviews of several different options.
Your baby will love moosing around with Mortimer the Moose! He's an adorable moose with silky swinging legs, crinkling and jingling paws, a squeaky tummy, teething rings and antlers, and a super soft furry body. Mortimer is more than happy to clip onto an infant car seat, stroller, diaper bag, or baby carrier for super fun and colorful entertainment that stimulates vision, touch, and hearing. Mortimer the Moose knows the importance of the little things: the silky smooth legs have little knots on them, the bottom of the paws have unique patterns like polka dots and checkers, and the teething rings clink together when shaken. Together, this little sensory stuffy gives hours of exploration, and is perfect for babies from birth up to about 6 months. Lamaze is totally forthcoming in their manufacturing process and materials, and have disclosed that the antlers are EVA and teething rings are ABS plastic, and they were proud to say that both are BPA free. We love it, and so did our test babies! Only about 12 bucks online, this is a great deal for a versatile and fun first sensory toy!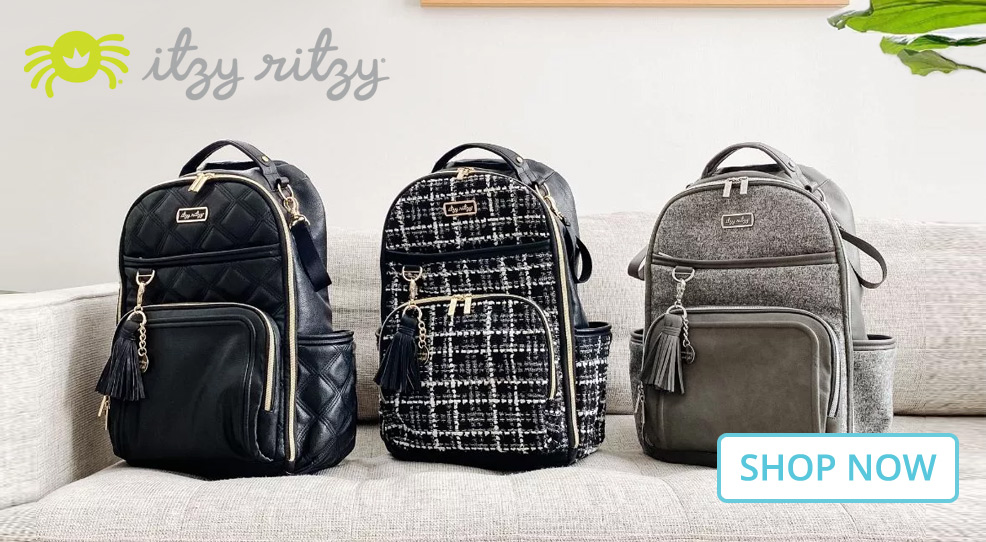 Not into Mortimer? Lamaze also makes this type of toy in a Calamari, Dragon, Firefly, Piggy, Peacock, Bug, Inchworm, and Octopus style (here is a full list of these options)! Interested? Click the photo to check it out.
This is one of the highest-rated tummy time play mats for infants. The squishy, soft water mat provides a delightful and safe experience for a baby's first time at the "beach," no matter where you are located! It has a 100% money-back guarantee against air or water leakage, making this the perfect addition to your living or play space for baby. The benefits of the play mat and of tummy time are endless! Strengthen head and neck muscles, practice rolling from tummy to back and back to tummy, improve gross motor skills needed for crawling, and let your baby enjoy this deep blue ocean sensory experience.
This mat has a 26" by 20" play area, so it will not consume too much floor space, but is sure to keep baby occupied with its silly sea creatures: ducks, octopus, dolphins, turtles, starfish, and crabs abound! It's simple and easy to set up, allowing you to fill up the outer and inner ring with tap water. When playtime is over, drain, let dry, fold, and store the mat to prevent mold and to save space. The toy boasts of also being environmentally friendly and BPA-free, providing quality that moms can trust. Interested? Click the photo to check it out.
This ball is so sassy we needed to give it a time-out! What's not to love about the Sassy Bumpy Ball!? Loved by daycares, parents, and babies around the world, this ball of fun has multiple textures, varied materials, rattle sounds, and bright colors and patterns. The chunky buldges covering the outer surface are well-sized for baby hands learning how to grasp and squeeze, the clear domes have little balls that gently rattle around when moved, and there are no sharp surfaces or edges to find. Designed for 6-months and up, this is a great option for babies enjoying tummy time and learning how to sit and play. All of the fabrics, stitching, plastics, and seals were high quality. Note that this does not make a good teething toy, as growing teeth might shred the fabric.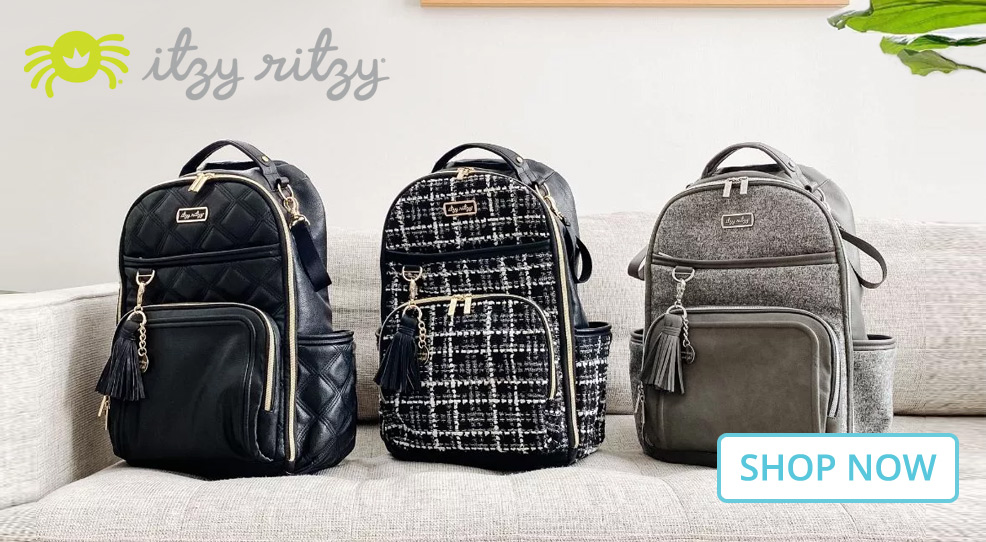 Usually only about $10 or less, this is a must-have sensory baby toy that will drive hours of fun and makes a great baby gift idea! Interested? Click the photo to check it out.
Winner of several newborn toy awards, the Manhattan Toy Company has been making the Winkel Rattle toy for several years now and have continued to improve it along the way for safety, colors, and fun! The Winkel has its characteristic maze of soft tubes that weave and wind their way around a soft center cube that houses a subtle rattle. The cool thing about this maze of tubes is that it always lands upright no matter where your baby throws it! It makes a great sensory teething toy from birth and up, and then turns into a fun and motivating toy for tummy time and sitting. It's easy to grasp from any angle, soft everywhere, and super lightweight. The tubes are safe and do not get brittle or crack over time (one of the things that Manhattan Toy Co. has improved over the years), and the toy doesn't use BPA or PVC, and meets SPSIA and European requirements for any phthalate content. In our testing we didn't have a single issue, and appreciated that it can be hand-washed, though dishwashing would have been ideal. Definitely an awesome first sensory toy, and makes a great baby gift! Note that the Winkel also comes in adorable Lion and Owl varieties. Interested? Click the photo to check it out.
Engage your baby and help develop core strength with this awesome activity table for ages 6 months and older. This early-education activity center has multiple sounds, modes, and fidgets to engage your baby 6 months to 12 months in a multi-sensory experience. Delight in new music, language learning, and visual stimulation! The best part is that this table encourages your baby to independently sit and play! It lights up and has classic melodies to help improve visual and auditory perception and cognition. The table has a beautiful song voice that helps to draw attention to language and learning opportunities. Babies can explore playing the piano and hearing different songs. Flashing lights in rhythm with the music help your baby learn how to keep the beat while playing independently. Babies can hear the animal noises in the book and toggle different sounds for language learning. The other amazing feature about this table, is that it grows with your child! Once your child is older, you can attach table legs to allow for practice pulling to stand, around age 9 to 10 months, or to strengthen leg muscles needed for standing and walking, around age 12-15 months. With 4 adjustable legs, 2 adjustable straps, this table accommodates many different play styles and settings! Hang this from a stroller or walker for on-the-go fun. This product is also has the AA batteries included in the box, and has a 2-year warranty for peace of mind. If you are not satisfied with baby's reaction and enjoyment of the product, you can get a full refund or replacement service within 90 days of purchase! Interested? Click the photo to check it out.
Will this book make your baby the next Einstein? Odds are low, but early sensory experiences do shape several aspects of development including intelligence, so maybe this is a good start on their path to brilliance!? Baby Einstein has been making clever educational toys for decades, with the philosophy that toys can leverage what we know about child development, learning, and fun! This soft baby book is no exception, but we want to be clear that there are tons of companies and varieties of soft and crinkly books to choose from - this just happens to be one of the best and our favorite. This soft book uses high contrast colors that even newborns can see with their low-contrast vision, along with bright colors, fun textures, and a crinkly first page that makes for a great tactile and auditory experience for newborns learning to grasp and perceive their new worlds. A great tool for tummytime and getting your baby familiar with the page-turning process, helping them become lifelong bookworms! And the convenience of the clip makes it easy to attach to a baby carrier, stroller, infant car seat, or anywhere else your baby might be spending quality time (swings, bouncer seats, exersaucers, etc). It only has 4 pages but it's also only about 7 bucks, making it one of the least expensive sensory toys on this list. That's some pretty good bang for the buck! When we first got the book it did have that new fabric smell, but after a couple days on the counter it wore off (you can also put it in the wash or dryer for a bit, which will help). A great gift in conjunction with a couple more soft baby books to start filling a little library shelf in the nursery. Interested? Click the photo to check it out.
Melissa and Doug make some of the best baby and toddler toys, and these soft toy cars, trucks, and school buses are no exception! Made for babies who are a little older and beginning to sit and scoot around (about 8-9mo+), these pull-back toys are super fun to use! Pull them back a tiny bit, usually by accident the first time, and watch them scoot across the floor! These make a great tool for motivating babies to begin scooting and crawling around to catch up to the toy. Built with soft fabric outsides and soft rubber wheels, they are easy to grab onto and super lightweight and easy to pick up. They work best on hardwood, tile, and linoleum floors, but we did get them to work on Berber carpet as well. Some cool aspects are that the wheels can detach so you can throw the body into the washing machine, the entire toy is BPA free and safe to explore with the mouth, and they don't always go in a perfectly straight line which helps keep babies interested and guessing where they'll go! Be sure you close your baby gates and doors to stairs to prevent them from rolling off and being followed by a curious baby. Sturdy, fun, safe and reliable, what more could you ask for!? Maybe a slightly lower price, but about $20 does seem reasonable for a set of 4. Interested? Click the photo to check it out.
The First Years First Baby Rattle - that's a mouthful of firsts, but it might also be the first little toy your baby falls in love with! What's not to love with that adorable little smile and cute antennae? Add in the bright colors, the crinkly nubs on the side, and the easy-grip middle ring, and you've got a sensory toy that looks cute, feels great, and has some texture and auditory feedback with its crinkly nubby feet. With the convenient clip and the fact that this first baby rattle is only about 6 bucks, and you've got some seriously good versatility and bang for the buck. We threw it into the washing machine and dryer with clothing and it came out just fine, and our test baby sucked and chewed on it for days and it didn't show any sign of deteriorating. This rattle uses polyester fibers and the surfaces being touched or put into the mouth are all BPA free according to a phone call with the manufacturer. Simple, cute, lightweight, safe, and fun - all for only about $6. Interested? Click the photo to check it out.
Edushape makes a great range of sensory products that can be used for play and are well-accepted among the special needs community for making not only fun but also therapeutically valuable products. These include tons of teething toys, wooden toys, foam building blocks, stuffies, bathtub play toys, puzzles, toy musical instruments, and a ton of different sensory balls of various sizes and designs (some of their animal ones are truly adorable). You can check out the full Edushape catalog here if you want to be overwhelmed by the number of options! This company, Edushape, is very careful in their manufacturing and materials sourcing, and only makes products that meet US and international CE and ASTM toy safety standards. These balls are no exception, and they are free of BPA, phthalates, lead, PVC, and latex. Edushape makes both small (4" diameter) and large (7" diameter) versions of their sensory massage balls, and we got our hands on both of them for testing. They're simple, fun, durable, and safe. They are fun for your baby to play with, but also a nice tool for rolling gently on their backs, arms and legs for some soothing sensory input. Because they're soft and malleable, they are easy to grab for babies about 3 months and up, and they are fun to roll back and forth during tummy time and learning how to sit up. And the spikes are on the softer side, so don't worry about when your baby learns to throw them at you! They come in a ton of different colors, and are only about $3 each for the small ones, and about $14 for the big ones. Interested? Click the photo to check it out.
Fat Brain Toys makes some awesome sensory toys that stimulate the visual, tactile, and auditory senses while also engaging reasoning processes and fine and gross motor skills. The Spinagain is a great example of that, combining a corkscrew-style pole and stand with a series of threaded colored cogs that spin on and off the pole. The cogs vary in color and size, and facilitate color differentiation and sorting and stacking by size or color. You can use the long corkscrew part either on the stand or off the stand, and our kids loved spinning the post itself with or without spinning the cogs, and figuring out clever ways to get things spinning in different directions. It's a lot like the baby version of the Little Tikes work benches with the little bolts and nuts that can screw on and off each other, but without the choking hazard! Made of BPA-free plastic, you don't need to worry about pieces ending up in the mouth once in a while, and we found the overall product to be pretty well-made and the pieces worked well together. Our only gripe was that the parts did feel a little flimsy, especially the post and stand, and the entire thing easily topples over on the stand. Coming in at about $30, maybe it could be a bit cheaper given the quality. In any case, it was a lot of fun and we definitely recommend it! Interested? Click the photo to check it out.
Toddlers are an interesting age for sensory toys, because they are not quite at the age where you can trust them not to put everything in their mouth, but they are also quickly growing out of the super simple baby toys.
Right up to pre-K, this is a fun age range because you can begin to introduce several new sensory toy options including building blocks, toy instruments, bathtub play products, cause-and-effect toys, some fidget toys, balance boards, stacking toys, and more.
These sensory toys not only provide the multi-sensory input you're looking for, but also start to challenge fine and gross motor skills, logical thinking, socialization, and hand-eye coordination.
We reviewed 13 different popular sensory toys for toddlers, and we came away with 10 awesome products that won't break the bank. Looking to reduce auditory input for children with sensory needs? Check out our BuddyPhones headphones review!
Here are the top 5 sensory toys we found for toddlers, followed by full reviews of about 10 options.
These circles are placed on the floor or mounted to the wall for some serious gross motor sensory fun! Toddlers can crawl or walk across the mixed texture surfaces and make a game of it - some ideas are trying to guess the color based on the texture you feel beneath your feet, putting them in a row to make a walking strip with some great under-foot textures, spreading them out and using them in a hop-scotch game, and using them in a modified Twister type of game where you put your feet and hands on different colors and textures. Use your imagination and make some fun games with these while offering your toddler some great tactile input, helping them learn and differentiate colors and texture patterns. We even used them on the highchair seat at dinner, offering some sensory input during sitting that helps with fidgeting, sliding down on the chair, and boredom during longer periods of sitting. Some serious versatility here, and also potential for group games to help socialization. The set of 10 shapes comes with 5 larger and 5 smaller diameter circles, each with a unique texture. They are made of silicone, so they're safe for a curious toddler to put in their mouth. A bit more expensive than most other sensory toys on this list (about $50, or $5 per circle), but we think they're worth the cost. Interested? Click the photo to check it out.
These are right on the cusp of being appropriate for both infants and toddlers, but realistically they will be most useful for kids after their first birthday when they begin stacking and building, and as they grow older they can begin making more elaborate masterpieces. They make a great precursor to the popular Bristle Blocks (we review those below) but target a younger age range. These use high contrast and bright colors, provide a great tactile sensory experience with the soft bristles, and stick together super easily. They are high quality, durable, safe (BPA free), and easy to grasp and manipulate. They actually won the Autism Live Top Toy Award a couple years ago for their sensory input, frustration-free use, bright colors, and being safe to put in the mouth and chew on a bit. The only drawback with these sensory building blocks is that they are a bit hard on the edges, so we definitely only recommend them for babies over about 12-18 months. Younger than that and they could possibly scratch themselves on the spiny edges - unlikely, but worth pointing out. Coming in at only about 25 bucks for a pack of 24 blocks, we think this is a pretty decent deal! Interested? Click the photo to check it out.
Appropriate for toddlers from about 2 years and up, these are one of our favorite sensory toys of all-time! These are the original Bristle Blocks made by Battat Toys, and while many other companies have tried to replicate the design, these are still the best Bristle Blocks you can buy. For safety, they are BPA free, and we suggest using them only with toddlers who don't still have a tendency to put things in their mouths since some of the pieces are relatively small (about 1" wide). Similar to the Infantino Sensory Press and Stay Building Blocks above, but more complex and versatile. The set includes not only basic rectangular and square bricks, but also several other shapes - including wheels, triangles, pyramids, and long skinny pieces. These are great for their tactile sensory input, their bright colors, and the fact that they open up your toddler's imagination and creativity. They can make houses, cars, helicopters, airplanes, and more, and they make a great social activity for 2 or 3 kids. There are 112 pieces in this set, so there's enough to go around. Coming in at only about $16 for the big set of 112, this is a really fantastic deal for a safe and fun sensory toy that will keep toddlers busy for hours. Interested? Click the photo to check it out.
Here is another awesome toddler sensory toy made by the TickiT company, who specialize in developing sensory and open learning products for preschool and elementary children, with an emphasis on educational experiences. These sensory blocks are totally awesome! Each wooden building block has a different material inside the clear middle of the block, including beads, sand, tinted plastic, bubbly water and oils, and more! We fell in love with the concept - take a high quality wooden block and combine it with colors, visuals, and sounds. Stack them up and build something creative! Two things we really loved about these: first, each shape (like a triangle) was associated with a consistent color (like green), which is a nice touch. Second, the edges are rounded and the blocks are really well made - we threw them around quite a bit and didn't run into any issues. But that being said, we suggest these for use in toddlers over the age of about 2 years. A little pricey like most TickiT toys, but definitely unique and worth the cost! Interested? Click the photo to check it out.
Add this 22-piece pack of musical instruments to your wish list for baby's first birthday this year! Use the various instruments to help improve cognition, rhythm, hand eye coordination, and musical aptitude. Try showing your baby 12 to 24 months how to tap the xylophone to imitate your movements. For babies who are younger, 6 to 12 months, use the tambourine to improve hand coordination and stimulate your baby's sense of hearing and inner ear development. For a fun game, hold up the tambourine and tap it while your baby watches. See if baby can imitate hitting the tambourine to make the same noise. This instrument's drum shell is made of birch and the drum exterior is polyester leather, natural materials. The metal jingles make for a fun music and dance experience. It has a shaped grip with curved edges so young hands can practice grasping and learn to play. It's about 6 inches in diameter, making it easy to store and pack to take on the go! Are you an early childhood specialist? Add this to a pediatric outpatient practice space for improving floor time play routines and demonstrating activities to new parents. You can play an instrument in rhythm, sing, or dance to enhance cognition and brain development, increase eye contact and engagement, and bring joy to playtime. What is great about the full 22-piece set is that some of the instruments last into early childhood, such as the flute, which is more appropriate for toddlers 2 to 3 years of age. Interested? Click the photo to check it out.
This 12-piece plastic egg matching puzzle is one of the most captivating toys we've found for kiddos 36 months all the way up to preschool age! Just opening and closing the egg halves is enough of a fun-filled sensory experience for most children, who wonder what shape and color they'll find next. Each carton contains 12 white eggs that open up to colorful interiors with an engraved shape and corresponding color. Made with child-safe material, a smooth exterior shell, and unbreakable mold, even the strongest throw can't crack these eggs! For more advanced shape sorting and color matching practice, scramble up the halves and have kids practice sorting; this can also help with working memory (similar to the card game 'Memory', have your child pick up one piece at a time and try to remember where its match is located.) These eggs are brightly colored, for visual impairments or visual stimulation. Since the outsides are slippery, children have to try not to drop the eggs! Just holding the halves in tiny hands increases fine motor skills and dexterity. This set provides fun, tactile, sensory based play for early shape and color matching. For pre-school aged children, hide the eggs for a new game with friends, a scavenger hunt, and work together to promote social problem solving. Interested? Click the photo to check it out.
We swear we do not own stock in TickiT or have any sponsored relationship with them, we just really love their products! As the name suggests, Silishapes soft blocks are made of transluscent silicone, which is free of BPA, phthalates, and other nasty chemicals. This set of 72 soft bricks comes in several colors, including blue, green, red and yellow, and have a really nice rubbery feel that stays warm no matter the room temperature. They are soft and squishy, providing an awesome sensory experience that really isn't achieved with soft fabric or plastic toys. The soft silicone makes them easy to grip, and they stack together surprisingly easily even with the rubbery feel. What's really cool is that since they are transluscent you can put them in front of a light board or light panel and they make a really cool glowing array of blocks. Because they are so soft, they are a great option for toddlers who aren't super careful about how they might throw, swing, or bang the blocks around. They'd be pretty hard-pressed to injure themselves or anyone else with these blocks, and as an added bonus it doesn't hurt at all when you accidentally step on one! The only downfall with silicone is that they can get a little dirty over time, but the good news is that you can pop these right into the dishwasher to clean them. These blocks provide a great visual and tactile sensory experience, and the color categories and building aspect keeps toddlers mentally simulated and gets their creative juices flowing. Interested? Click the photo to check it out.
We make no claims as to whether this thing floats, or whether it could be totally fun to throw in the pool, we'll leave that up to your imagination! Basically what you're looking at here is an inflatable comfy pod that is shaped like a mini kayak, that makes the perfect place for relaxing, reading, or playing with one of the other sensory toys on this list! The inflatable sides provide some mild compression on the arms, legs and torso, providing some nice sensory input to help toddlers feel comfortable and safe. When we first set this up, our toddler used it as a play toy - he climbed in and out, flipped it on its side and upside-down, filled it up with toys, and found several other creative uses. Once he got used to it being in his room, he started to use it for a completely different purpose - he would sit in it while we read books to him, relax in it while playing with toys, and use it on its side as a little rocking chair (or lean it against the wall as a super cozy sensory chair). The deep pressure it provides on the body made him feel comfortable and secure, and to be honest we fell in love with it too (though we couldn't fit our legs in!). The velour-type fabric was soft and durable, it included an electric air pump (basically a little mattress pump), and it has a big valve on the side that makes it super easy to deflate and roll-up for storage. So if you have a toddler who you think would benefit from having a comfortable and safe place to relax, this could be an awesome bet. We found it suitable for kids from about 2-3 years and up. They sell two sizes, the small is about 48" long, and the large is about 60" long. We suggest going straight for the large version, otherwise your kid will grow out of it pretty quickly. Interested? Click the photo to check it out.
Is your toddler past the age where he or she might try to eat sand? Then it's time for Kinetic Sand! Kinetic Sand takes the look and feel of wet beach sand and puts it in the comfort of your home, but without the wet mess! Very popular in preschools, Kinetic Sand is a ton of fun. Made of real sand and non-toxic (and hypoallergenic, gluten-free, and casein-free) polymers, this sand never dries out and is super squeezable and moldable into any creation a little toddler's heart desires! This particular set comes with a nice storage box along with 2 pounds of sand. The storage case was truly a god-send, helping keep play contained and easier to clean up. This sand sticks to itself really well, and gives a truly unique tactile sensory experience with its soft and stretchy consistency. It's a great first semi-solid play product for kids who would love to hit the beach and create sand castles every day. In our experience with this set, it's truly a ton of fun - there are 7 different molds and tools that you can use, and the included box has cool interior textures and ramps that make it an awesome space for creating a masterpiece. Unlike the real beach, this sand only sticks to itself and doesn't end up all over your child's body, on and in their clothing, or in their hair. We did, however, think that 2 pounds of sand wasn't quite enough to make anything near the size of what's on the box, so we purchased some extra kinetic sand to go along with it. Interested? Click the photo to check it out.
Stretch it, squeeze it, pull it, tie it, wrap it, bend it, and contort it in any way you like! These stretchy sensory noodles are tons of fun for kids over the age of about 2-3. While these are hypoallergenic and non-toxic, they are another toy reserved for kids who aren't in the habit of putting everything in their mouths, just like with Kinetic Sand. Each of the little stretchy rubber strings starts at about 12" long and stretches up to 8 feet long - just don't let go of one end when you try that out! They're a great toy for visual and tactile stimulation, and toddlers find the wiggly feel intriguing and fun. Our test toddlers squished them, wrapped them around fingers and wrists, tied them together to make super long bands, and used them to play tug-of-war with each other. They didn't accumulate dirt and hair, which was nice, and cleaning them was easy with soap and water. We never tried the dishwasher. A great little sensory tool to keep in your pocket or bag, and we found them to be pretty durable (wasn't easy to bite through them at all) and safe. A couple things worth pointing out - some kids might stretch them and release one end, and some might end up swinging them around and hitting things. They are really soft and squishy so we think the odds of actually hurting anyone or anything are pretty low, but it's worth pointing out that it's a risk. Interested? Click the photo to check it out.
These became a really big bathtime hit in our family! Puring water through a maze of connected tubes was loads of fun. Outside of the bathtub is also really cool - these sensory toys provide visual, tactile, and auditory input with their crackling sounds, vivid colors, twisty shape, and jagged accordian edges. Toddlers love putting them together in various shapes and twisty turns, looking through them, rolling balls through them, making bracelets and anklets, making letters and shapes with them, and tangling them up into web of twisty tubes. The sky is the limit with these, and it's not surprising they are used by so many occupational therapists who find dozens of uses for them! They pop onto and off each other easily, bend really flexibly, and are BPA-free. They come in several bright colors and are pretty inexpensive (about 10 bucks for a 6-pack) given how much versatility and fun they are. Interested? Click the photo to check it out.
These sensory big kid toys are suitable starting around age 3-4. Moving beyond toddler sensory toys brings us into a whole new dimension of fun! These include several products that can get truly messy, such as water beads, ooblek, and slime, so we definitely suggest investing in a sensory play table and some drop-cloths that can help contain the messes! YouHi makes an awesome wooden play table with a lid and removable Lego board that is perfect for this.
Here are the top 5 sensory toys we found for big kids, followed by full reviews of about 10 options.
Water beads (also sold as Orbeez and Orbies) were just introduced to the US market as a toy in the past couple years and they offer a seriously unique sensory experience. Water beads start off small and hard, about the size and consistency of a frozen green pea, and when they come in contact with water they begin to expand to big squishy beads over the course of about 4 hours. At their largest, they are about the size of a medium marble and when you stick your hands into a bowl of them it's a really unique squishy experience - grab onto them and let them squish through your fingers for some serious tactile feedback. Use them in a water table and with water toys, shovels and buckets for some fun activity for one or more kids. We found so many awesome activities with these beads: we put them in paint and then rolled them around on craft paper to make an awesome design, stuffed them into balloons make a seriously squishy sensory ball, and filled up empty plastic bottles and let our kids squeeze and squirt them out of the bottle. Tons of versatility here if you have a little creativity, and if not you can find a ton of fun water beads project ideas on Pinterest! A couple things we learned while testing these out: first, a little goes a long way! The bag is huge and you only need like a half cup of them to fill up a mixing bowl once they expand to full-size. The full bag is probably enough to fill a kiddie pool, just for reference. Second, if you leave them out they will slowly dry up and go back to their original size. Third, if you leave them in water for more than a day or so they will begin to deteriorate. So when you're done playing just clean and strain them out in a colander and leave them in an open tupperware container or bowl for a day or two. They are non-toxic and biodegradable, so don't feel guilty for disposing of them. What are these made of? They are one of many super-absorbent-polymers, made of acrylic acid and sodium hydroxide, just like the ones used in diapers and food packaging to absorb moisture. Warning: Water Beads can be a choking hazard for young children - please see Water Beads safety information here for more information. If your child is still putting non-food items in their mouth, do not give them Water Beads. Interested? Click the photo to check it out.
We've had the Spooner balance board in our home for over 5 years now, and it rarely goes a day without use! The Spooner is an awesome whole-body balance training system that is a blast to use! Rock side to side, swivel it and make it move across the floor, and use it while standing at a desk doing work! The entire time your child will be practicing balance and postural control, exercising their legs and core, and helping them get that whole-body sensory input that burns energy and gets rid of even the most serious case of the wiggles! We've had our kids standing on a Spooner at the dinner table when they can't sit still, using them in the driveway with friends, challenging themselves to learn new tricks, and trying to put a bunch of people onto it and (unsuccessfully) bend it completely flat! It works on hardwood floors, tile, linoleum, and carpet without any issues, and it doesn't easily slip out from under their feet even on hardwood floors. It's super strong and durable, has some grip tape on the top, and can be used by both kids and adults. There is no reasonable weight capacity for this thing, and we've never seen it scratch a floor. We suggest using it from about 3 years and up. Interested? Click the photo to check it out.
This is taking an isolated sensory compression product, like compression socks or sleeves, and making it a fun whole-body experience that is really unparalleled for full-body sensory play! These zip-up body socks are amazing for self-calming, motor and tactile input and feedback, helping with body and spatial awareness, and helping with posture, coordination, and movement silliness! You ever get that feeling that you couldn't quite stretch enough to feel fully satisfied? This is one solution to exactly that feeling - by providing some stretchy resistance against the limbs, this body sock gives you that fully stretched feeling that will help you calm down and relax your muscles and joints. It's like a sleep-sack for big kids! We tried out the Small (for a 4 year old) and Medium (for a 6 year old) sizes, and suggest going ahead and measuring your child's height and doing the size selection that way. You want the sock to have resistance when it's put on, so if you're uncertain definitely go with the smaller size. If your child is about 45" tall or less go with the Small, if they are from about 46" to 55" tall go with the Medium, and if they are above about 56" tall go with the Large. At least that's the logic that worked for us! Once the body sock is on, it's really a lot of fun for kids. Ours found themselves contorting and stretching their bodies all over the place, rolling around the couch in it, and one of them even wore it as a Halloween costume and claimed to be a flying squirrel (it was a stretch). These are made with high quality stretch fabric that is comfortable and hypoallergenic, and we thought it was well made in terms of the fabric strength and the quality of the seams. If you're worried at all about the zipper or if your child doesn't like the feel of a zipper, they also make a version without a zipper. Coming in at about $30, we think it's a pretty good deal! Interested? Click the photo to check it out.
This is such a simple idea that you could definitely put on your arts and crafts hat and make it at home; that is, if you have the time and energy. If not, you can drop about $25 and get a bag full of fun fabric textures that are ready to play! Some are slick and slippery, some are silky and smooth, and some are really unique like raised polka dots, corduroy, and mesh. The included storage bag contains 20 texture squares (10 pairs of textures) that each measure about 3" x 3". They provide a great teaching opportunity to talk about new adjectives that you can directly experience and associate with daily objects, help discriminate tactile experiences, and simply encourage sensory play! In our testing, we found a really fun game involving blind-folding a player and having them match each texture with its pair - this was a really fun game that encourages tactile exploration and discrimination. There was also a little activity book that gives additional ideas. We love it because it's simple, fun, and unique. The only downside is that the kit is pretty small and feels like it should be cheaper than 25 bucks. But we did the math and it's still cheaper than making it all yourself, so keep that in mind. If you're looking for unique tactile sensory experiences that won't break the bank, is simple and easy to clean up, and can be used in a bunch of games, this is a great option! Recommended for kids 3 and up, making it a great pre-K sensory toy. Interested? Click the photo to check it out.
Slime that's not messy? Is that even possible? Slime without Borax, and that doesn't take a ton of ingredients and make a mess preparing? Here it is! We tested three different brands of ooblek slime and this one came out on top for having the best pliability, texture, and colors. This ooblek feels like it's melting and oozing through your hand, and it's somehow not sticky at all while still being super slimy and stretchy. Your kids will be stretching, pulling, squeezing, mashing, and rolling this awesome slime for days! Suitable for kids over about 4-5 years old, it cannot be eaten but rest assured that it's ASTM certified and non-toxic. So if a little get into the mouth or into food or drink, you don't need to worry about it. Included with this slime kit are four different colors that come stored in separate plastic balls, along with a big bag of foam balls. When mixed in with the slime, the foam balls add an entirely new sensory experience that is unparalleled in the vast land of ooblek! When we tried it out, we let our kids play with each individual color of slime first, and when they slowly became mixed together (to a deep green color) and the kids got a little bored, we threw in the little foam balls to add into the mix. Those kept the kids busy for another hour, and it was really an awesome sensory experience! Interested? Click the photo to check it out.
We've tried out three different indoor kids gyms, many of which attach to doorways and turn the entrance to a kid's room into a fun or relaxing place. This specific model made by DreamGym is really a lot of fun and comes with everything you need to make it work. It includes the hardware for attaching it to your door frame, the cocoon swing, and the trapeze bar. We ended up putting it in our kid's closet door, which was way more convenient than having something hanging in his room's doorway and preventing the door from closing. The end result was really a lot of fun for both kids and adults alike (it has a weight limit of 200 pounds). The cocoon swing was well-made and sturdy, and provides great sensory input around the sides and is a really comfortable place for reading and other relaxing activities. Swinging provides great vestibular and proprioceptive input for kids, and we strongly recommend having a swing in the bedroom of any child with sensory needs. The trapeze is a great place for hanging, flipping, and climbing, and the upper bar becomes a pull-up bar for the really big kids. The upper bar installs easily in nearly any doorway between 26" to 36" wide. Installation was a breeze with our drill-driver, and we found all of the hardware and parts to be high quality and sturdy. We also tested the Gym1 Deluxe indoor gym and really loved it, we just didn't like how much space the mounting bracket took up in the doorway; but we did love the fact that it also includes a rope ladder, a rope climb, and a traditional swing. We ended up attaching some of those to this system for the best in both worlds. But that would get way too expensive for most people! Interested? Click the photo to check it out.
This cute and effective form board 9-piece wooden block puzzle helps teach early shape sorting and captures children's visual and tactile senses. The wooden block set makes practicing simple shapes easy and is a perfect sensory toy. The puzzle's manufacturer boasts of its rigorous safety testing for children by an international lab – and the product's approval from ASTM (American Society for Testing and Materials) and CPSIA (Consumer Product Safety Commission). It's lead-free and BPA-free, phthalates free as well. It's a small size, about 7.5x7.5 inches. Made of geometric wooden figures in primary colors, these shapes children can learn by the age of three to four years old. Want to make this real-life applicable? Enrich your child's knowledge by pointing out and finding these shapes in your home or community! This puzzle strengthens fine motor skills, visual spatial skills (depth perception, figure-ground, and color matching), and inspires children's imagination for play. This classic piece makes a great classroom gift for teachers, daycares, preschools, or home. Are you interested in adding in this classic learning puzzle to your child's play routine? Click the photo to check it out.
The Melissa and Doug latch and key set is perfect for early learning, tactile stimulation, and problem solving! Worried that your child might learn how to unlock the front door? If you are, don't buy this puzzle! This incredible wooden puzzle is a sensory toy and problem-solving experience that children love to figure out. Testing your child's problem-solving skills will become a new pastime! Use the keys and locks on each home to help improve fine motor skills, meanwhile immerse your loved one in a unique, imaginary, puzzle with different colored buildings that have a 3D look and feel! Play pretend with your child to try to get her to "find her way back into the house." Various locks provide endless hours of play and problem solving for young minds. The numbered homes from 1 to 6 also provide early learning number counting for advancing mathematical skills. Once your child figures out how to open the doors on the buildings, she will discover a multitude of animals hidden inside. This peek-a-boo-like game can entertain for hours and makes a great gift for family or friends' children. Millions of parents trust Melissa & Doug, a brand that NBC News announced won the "gold standard in early childhood play." The puzzle has a 100% happiness guarantee and the company holds products to the highest quality standards. If your child isn't learning or isn't inspired, give the company a call and they will "make it right!" The company's phone number is on every product guaranteed. Cons? Risks of finger pinching if your child is not careful, but they usually only make that mistake once! Interested? Click the photo to check it out.
Here's an easy sensory toy to keep in your bag, in your child's pocket, or on their wrist. Even though spiky, squishy Hedgehog Toy rings are advertised as a sensory fidget to help with concentration and stress reduction in early childhood, they are perfect for toddlers learning gross grasp patterns. The rings are hypoallergenic and easily able to be cleaned with warm soap and water. Perfect for toddlers to practice grasp and play skills. The rings come in a set of 3 and help parents work to improve grip and grasp strength. Each ring is 3.5 inches wide and fits in a storage container easily with its mates. Practice passing the rings between hands, squishing them in palms, rolling them up arms, and transfering them from one hand to the other to improve coordination! Sure to increase tactile stimulation, oral motor stimulation, grasp strength, and finger dexterity, these are the perfect addition to your sensory toy arsenal. These awesome hedgehog spikey ring sets are also BPA-Free and hypoallergenic, so you don't have to worry about them going in the mouth (but be careful they aren't bitten too much, the spikes could fall off). In early childhood, use these rings as fidgets for concentration during homework time or at school. Perfect for kiddos with overactive minds, excess energy, or anxiety. They can be squeezed too for relieving worries and releasing tension. Interested? Click the photo to check it out.
What can be a better childhood sensory play experience than good ole play dough (either the brand Play Doh or any other brand!) or modeling clay? The Colorations Classic Dough comes in 5-ounce tubs and provides a set of 14 bright colors that are allergy-free that distinguish this product from the Play Dough brand. What's great about this dough is that it will not crumble or stain and can be cleaned up with simple soap and water. Experience amazing colors, smells, and squishy fun for tactile stimulation, stress release, hand and grip strengthening, and creative sculpting! Turn your little one into Michelangelo, allowing imagination to guide creative ways to mold and shape the dough. This product is also reusable because it comes in easy-to-seal containers for future projects. Parents are raving about this particular dough set for children with allergies to wheat, nuts, or milk-based products. With a great smell and feel, this dough will provide hours of fun and squishy, creative sensory stimulation! Interested? Click the photo to check it out.
A toy that is sure to inspire and awe, this incredible expandable ball mesmerizes children in a game of catch and toss that is ever-changing and never-ending. With multi-colored cross-bridges, the look and feel of the ball is that of an amusement park that fits in your hands! Kids who love repetitive movements, tactile stimulation, and visual arts will love this ball. Watch it grow and shrink before your eyes like magic! The product has an award-winning geometric shape, expanding from just 5.6 inches to 12 inches, and it comes in different sizes! This product is ideal for fidgety little boys and girls who have overactive minds and hands. Many kids with ADHD and Autism love this toy! Games of catch and toss can improve hand-eye coordination, reflexes, and two-way communication skills. This ball is sure to help with communication, as kids exclaim how challenging it can be to catch its shifting form. Want a great party favor? Bring the Expandable Ball Fidget toy and give a gift that makes kids curious. Interested? Click the photo to check it out.
Playhut and other competing brands have hit the nail on the head with this amazing toy for active kids who need a fun-filled, private getaway to go "calm down" inside. The tunnel provides a relaxing, hidden space that is a world away from spying adult eyes, for the ultimate play pretend experience. It challenges children to army-crawl through its 6-foot tube to improve core and upper-body strength and bilateral coordination. This expandable, fold-down and pop-up, 18-inch diameter tunnel provides the perfect social experience for young ones building forts. It is also a sensory escape for children who need a dim area to go into and quiet down. The tunnel can also be a connection between play activities in a bigger gym or play area. The light-weight durable material makes it easy to transport. If it wasn't great enough, the toy folds down and latches with Velcro straps, so your child can be responsible for clean-up! Interested in this fun sensory tunnel? Click the photo to check it out.
It's hard to keep up with all the fidget toy trends. First came the fidget spinners, then the fidget chains and tangled mazes, and now on to the next thing. Rather than try to keep up with the crazes as they simmer then pop, we've tried to pull together some of the ones that will stand the test of time in terms of effectiveness as a sensory toy and not just popularity. Enter the fidget blocks! These are great for both kids and adults, and they are super compact and can fit into your pocket. Basically, they combine some of the most satisfying fine motor movements into one block - the spinning and clicking of padlock dials, the flipping of a switch, the glide of a thumb joystick, the spin of a little wheel, and the clicking of a pen. Not only do all of those work amazingly well, it provides so much versatility it's amazing that it's only about 10 bucks! The designers were also careful to create some silent interactions - even the pen click buttons have two that are silent and only provide tactile feedback, which reduces noise in school settings. If you've got a nail-biter, thumb-sucker, or hand-fidgeter, this is definitely a good way to provide them with some tactile sensory input that'll help them relax and pay attention. We liked the wood grain, the quality of all the fidget mechanisms, and thought it was an easy way to hide something small in your pocket or bag for when you need it. Interested? Click the photo to check it out.
Why use sensory toys?
Well-designed sensory toys not only stimulate your baby's five developing senses, but also allow them to practice several developmentally-appropriate skills, including fine and gross motor skills, socializing, logic and reasoning, hand-eye coordination, and multi-sensory integration. Together, these help babies experience and learn from and about their worlds, and sensory toys can help them reduce anxiety and increase confidence through play. That is why sensory toys are not only awesome for every baby, but also looked at as super important for the special needs community. This is why sensory toys are used by physical therapists, occupational therapists, speech therapists and psychologists alike.
Are sensory toys safe?
The best sensory toys should not only fun and stimulating, but also safe, affordable, and reliable. Recalls for sensory toys are way too common to take this lightly, with some super popular sensory toys being recalled over choking, laceration, and lead hazards. So safety is a must, especially with the littles! When selecting a sensory toy, first consider the manufacturer's recommendations for age, and them make a judgment call regarding whether your child will be able to use the toy appropriately. Think about whether your child has the tendency to put toys and other non-food products in their mouths, whether he or she can stand, walk and run, or if they have any mobility or other physical challenges that will prevent them from using the toys appropriately. Always keep these safety factors in mind when searching for an age- and ability-appropriate sensory toy, especially for children with developmental delays and/or disorders such as autism, ADHD, sensory processing disorder, or anxiety. Because each child has unique capabilities and needs, you will need to make a personalized judgment about which toys are appropriate for him or her. If you every have any doubts, always consult with your pediatrician and/or therapists.