The Best Baby Wraps of 2023
Increase bonding time with hands-free baby wearing in a soft & breathable baby wrap.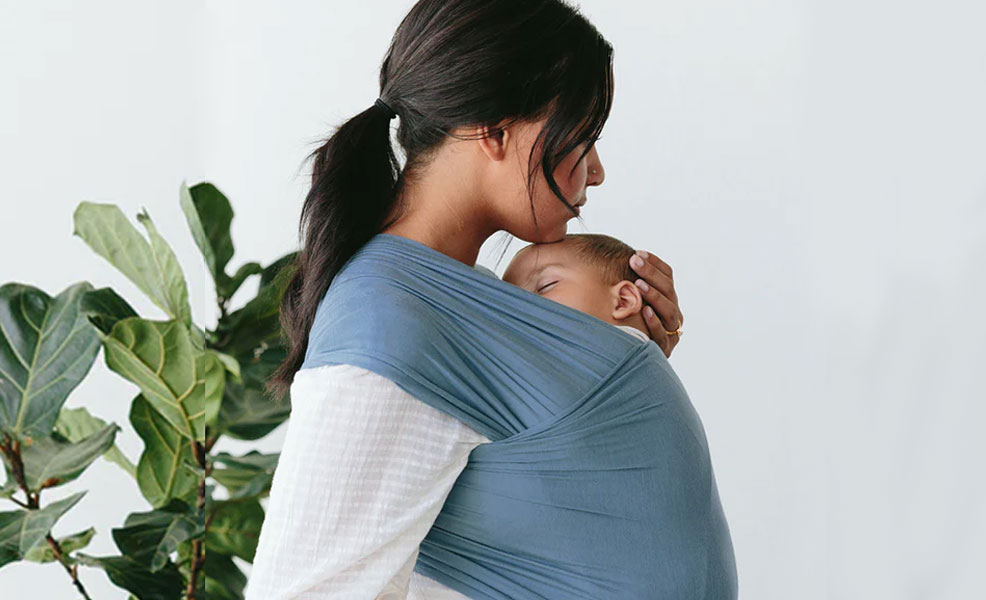 ---
Mommyhood101 independently tests and curates baby gear to help you make informed decisions. If you buy products through links on our site, we may earn a commission.
Baby wraps and skin-to-skin contact promote intimate bonds between a parent and child through close contact, comfort, and security.
There's no better place for an infant to spend their first months of life than up against mom or dad's chest, feeling and hearing their breathing, heartbeat, warmth, speech, and movements!
Just for fun, what does ChatGPT-4 think is the best baby wrap!?
"Based on my research and analysis, the Moby Wrap, Solly Baby Wrap, and ErgoBaby Aura Wrap are considered the best in the market. They are made from soft and stretchy material and are versatile and comfortable." -ChatGPT-4
We don't always agree with our robot overlords, but they might be onto something!
We've been reviewing baby wraps for over 10 years, and if we made our own, here is what they would look like:
✔️ Soft fabric.
✔️ Breathable fabric.
✔️ Stretchy but supportive fabric.
✔️ Durable fabric.
✔️ Washable fabric.
✔️ No harsh fabric dyes.
✔️ Hypoallergenic fabric.
✔️ Easy to wrap & adjust.
✔️ Comfortable for baby & parent.
✔️ Safety certifications.
✔️ Weight limit >30 pounds.
✔️ Modern but subtle style.

Of course, you will also want the baby wrap to meet your budget constraints and look fantastic on your body! That's a lot to ask, and very few baby wraps meet the needs of picky parents.
Here are the top 5 baby carriers we found this year, followed by reviews of several different options.
The best baby wraps facilitate this connection with beautiful style, forgiving and versatile wrapping techniques, and soft fabric with the perfect amount of stretch and responsiveness.
Every year we continue our mission to find you the best wraps and slings, with hands-on testing of new and updated models. At the end of our testing, we walked away with a truly excellent set of baby wrap options, making babywearing not only possible but also easy, fashionable, safe, comfy, and fun! For parents looking for a less involved baby-wearing solution, also check out our list of the best baby carriers!
Full disclosure: Some of these baby wraps, including the Solly, Cuddlebug, Nuroo, and ErgoBaby models, were sent to us as free test samples by the manufacturer.
Here are the Best Baby Wraps of 2023!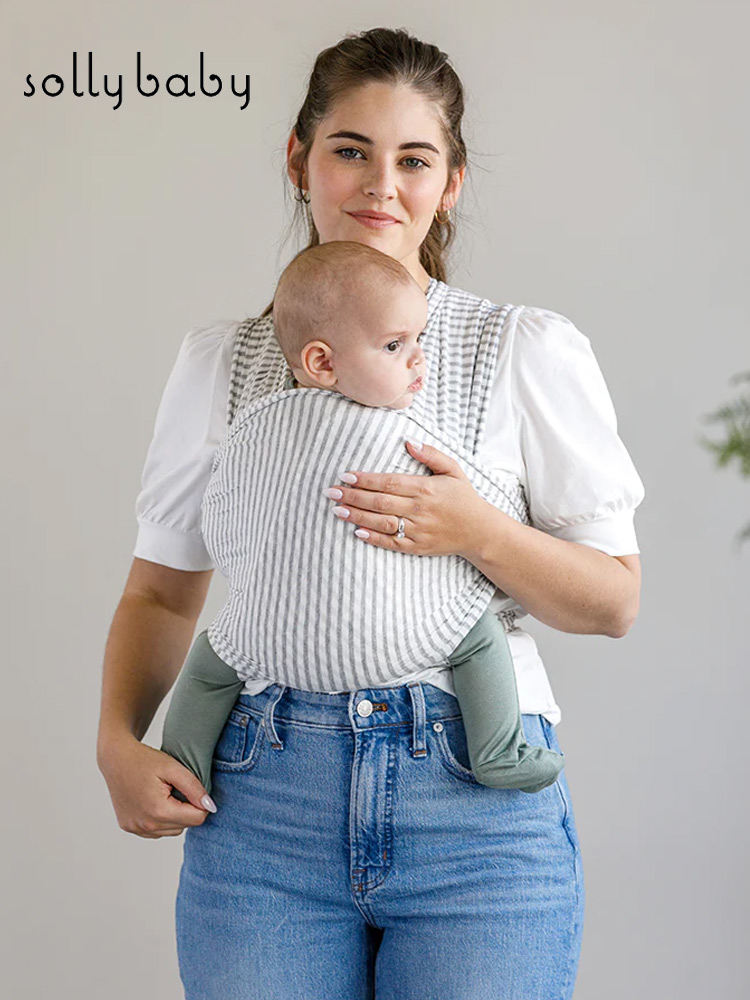 The Solly Baby Wrap is an excellent year-round wrap with its highly breathable, super soft, and high-quality fabric that performs very well under both chilly and warm conditions. It achieves its high breathability by using Modal fabric (made by Lenzing and sourced from Austrian beechwood trees), which is a semi-synthetic rayon fabric with great properties - it resists shrinking, stretching, and pilling better than a cotton baby wrap. And it's also super low-weight and can be easily folded and stuffed into a much smaller bag than the other, larger baby wraps on this list. And the soft baby-safe fabric comes in tons of different styles, colors, and patterns, some of which are truly beautiful, and all of which are made with sustainably-sourced fabric. Solly is American-owned and sews their wraps in Los Angeles, CA, where they run a highly responsive, eco-friendly, and charitable company that gives back to at-risk moms and babies around the world. There is a lot to feel good about with this wrap, and it also feels really good when it's on you and your baby!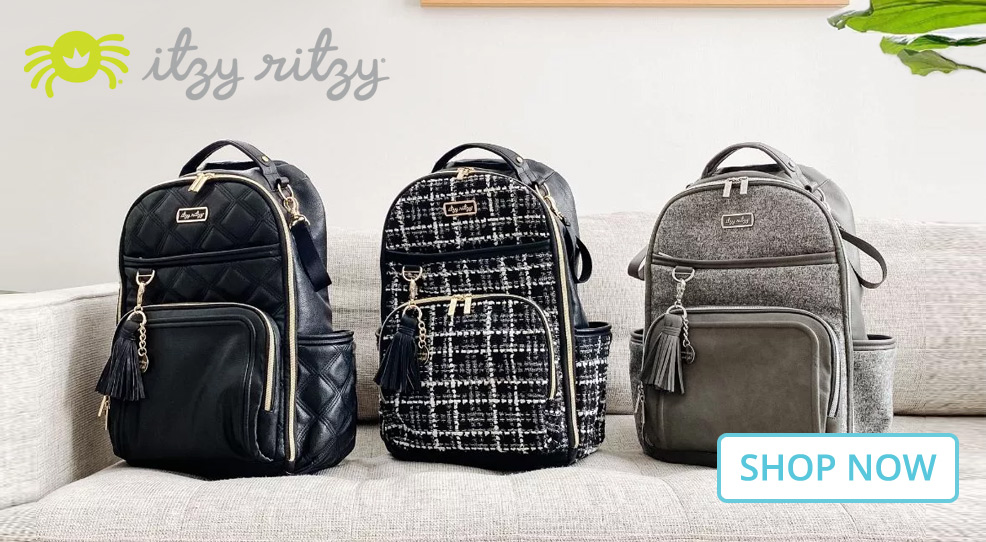 The Solly wraps can be used from newborn up to about 25 pounds, which means they'll probably last you for about the first year of life. That's quite a bit lower than most of the other wraps, which tend to support up to about 30-35 pounds, but it's great that you can start baby-wearing with a Solly wrap just after birth. Other things we liked include the little pacifier pocket on one end of the wrap, the personalized instructions and virtual tutorial sessions on the Solly website, and the availability of larger sizes (default is 5.5 yards in length) making this a great baby wrap for plus-sized moms, and there is also the fact that it is made right here in the USA. So that's a lot of great stuff! The only real drawback is the price, with this wrap coming in at $65; while that's definitely higher than some of the discount baby wraps on the market, the quality sets the Solly apart from others. Overall, we think this is a truly amazing baby wrap that not only feels good, but you can feel good about using it. If you can splurge with the extra 20 bucks, you'll end up with the best baby wrap on the planet! Note that Solly also makes some amazing and absolutely adorable swaddling blankets and sleepers. Who else loves Solly baby wraps? Our friends at Babylist, WhatToExpect, BabyCenter, and The Bump! Interested? You can check out the Solly Baby Wrap here.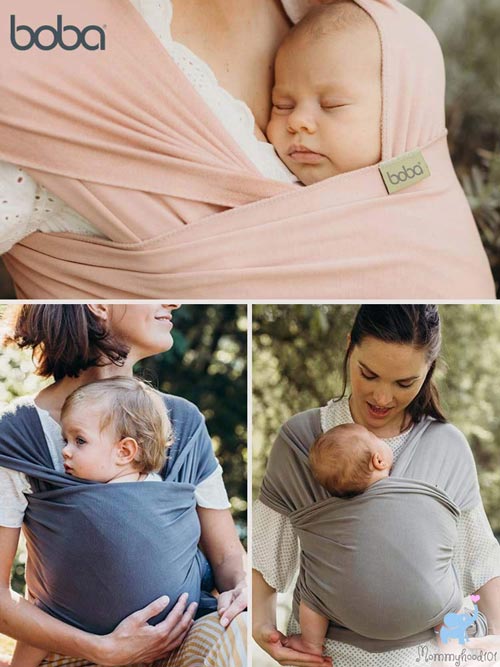 This is the top-selling baby wrap for some very good reasons: comfort, style, wrapping versatility, and quality. Coming in at only about $40, the Boba is not only a very high-quality baby wrap but also an amazing price! In our testing, we found it comfortable, soft (French terry cloth!), and suitable for a variety of body shapes and sizes. It works very well with both newborns and babies up to about 18 months old. The fabric has a bit of stretch to it, which is nice, and we didn't experience any sagging. Our favorite way to wrap it was the "Love your baby" hold, which provides really nice C-shaped spine support. One of the chief complaints about the Moby Wrap (below) is that the fabric tends to stretch and loosen around the baby with time, even after just a couple of months of usage.
We found that the Boba is less likely to stretch with extended use, as it contains a soft blend of both French terry knit and spandex to keep things tight. This wrap lets you tie in a near-unlimited number of styles and wrap configurations. Because it's a bit more stretchy than others, it tends to be more forgiving while you learn the wrap styles. The only downfall we found is that the fabric is nice and warm during the fall, winter, and early spring, but can get a little hot in the summer. There are various ways to tie the Boba baby wraps, and some of them are better for the summer than others (so check out Boba's tutorials); also be sure to dress your baby in lighter layers during the summer to help keep things cool. Overall, this is one of the best baby wraps available this year, and we highly suggest trying it out! Who else loves the Boba wraps? Our friends at Babylist, BabyCenter, The Bump, Babygearlab, and WhatToExpect all consider the Boba a top pick! Interested? You can check out the Boba wrap here.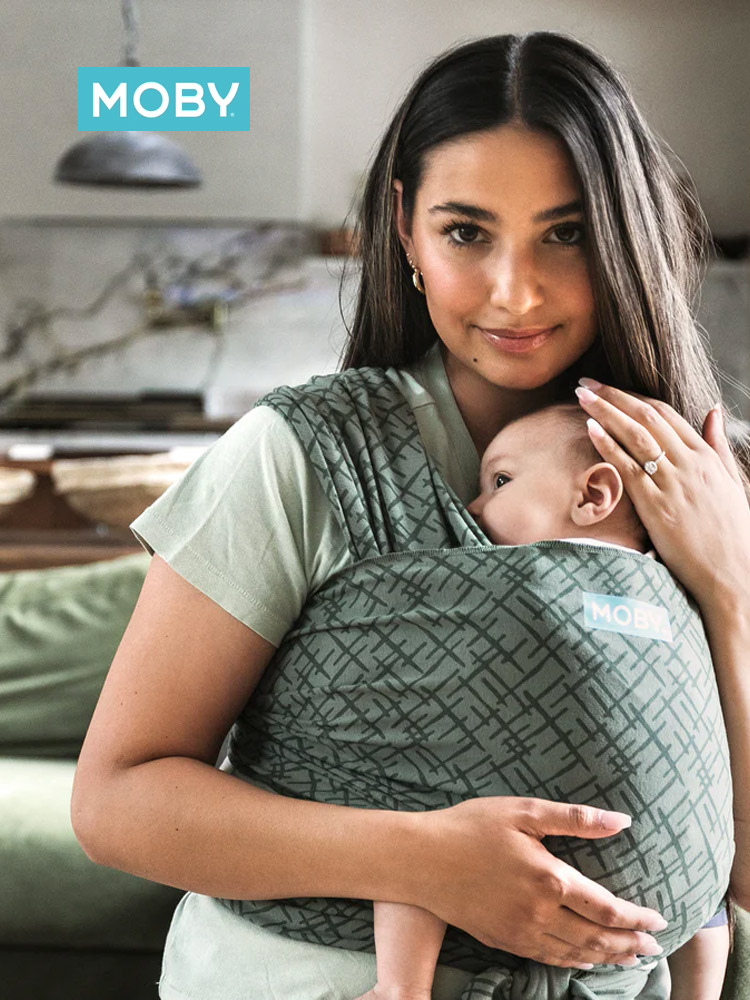 Moby wraps have been around for about a decade, and they are truly awesome baby wraps! One of the originals to hit the market, they were also one of the best-rated and top-selling baby wraps for several years. Only recently were they surpassed by other options like the Solly and Boba, primarily for their superior fabric quality. Parents love the Moby, and so will you - especially once you learn how to properly wrap and tie it! The Moby wrap can carry in a near-unlimited number of styles and wrap configurations, making a custom and comfortable fit for you and your baby's unique needs. It can also be a bit overwhelming for first-time moms trying to figure out how to make even a basic tie. In our testing, our favorite wrap style was the "Newborn hug" hold, which gives some really nice support for a newborn, with a nice acute angle to make contact with mom in all the right places.
It's a great carrier wrap for early newborns over 8 pounds and is rated for up to 35 pounds. Practically speaking, you're unlikely to use it once your baby is over 20-25 pounds since the fabric begins to stretch and sag a bit with time, which is the primary detractor for this wrap. In our testing, we found that the Moby did stretch more than the Boba and Solly, especially between washes, during longer hikes, or with heavier babies (20+ pounds). But overall, we do love this Moby Wrap Baby Carrier, and think it's an excellent baby wrap that is second only to a few others. Who else loves the Moby baby wrap? Our friends at Babylist, The Bump, VeryWellFamily, and WhatToExpect call it a top pick! Interested? You can check out this Moby Wrap here.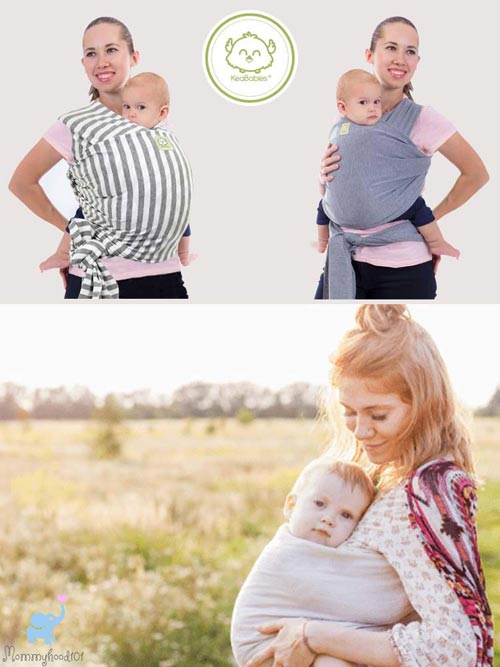 Want to save some cash and get a baby wrap that is basically just as good as the Boba and Moby, but without the brand recognition and price tag? Check out the KeaBabies baby wraps! Like the other wraps on this list, this uses a soft cotton and spandex blend to get the perfect amount of stretch. How perfect? Well, not so firm that it doesn't let you compensate for a poor tie or give your baby form-fitting support, and not so stretchy that it loses its support and requires readjustment every 20 minutes. Just like the big brands, this does a great job of finding that middle ground of elasticity. Coming in at over 200 inches long, this is a great baby wrap for plus-size parents who find other wraps to be a bit too short to effectively wrap. If you're petite, you might be better off with a shorter wrap, but you can always just wrap it one more time around the waist to compensate for the length. This wrap works great for newborns all the way up to 35 pounds, matching the weight limit of the Boba.
We tried it out with 3 moms and 1 dad, carrying babies as little as 8 pounds and a toddler that was 30 pounds. The babies were wrapped snug-as-a-bug and the wrap worked wonderfully to support them - one slept like never before against her mom's tank-topped chest! The toddler was clearly much heavier and the wrap did sag a bit, which isn't surprising with that type of weight. We definitely recommend something like the Baby K'Tan or a baby carrier if you're looking to carry a heavier toddler around. The fabric is a bit warm for the summer but works well for spring, fall, and even winter. Overall, this is a fantastic new addition to our list, and we're happy to have gotten the chance to try it out! Also recommended by our friends at The Bump, you can check out the KeaBabies baby wrap here.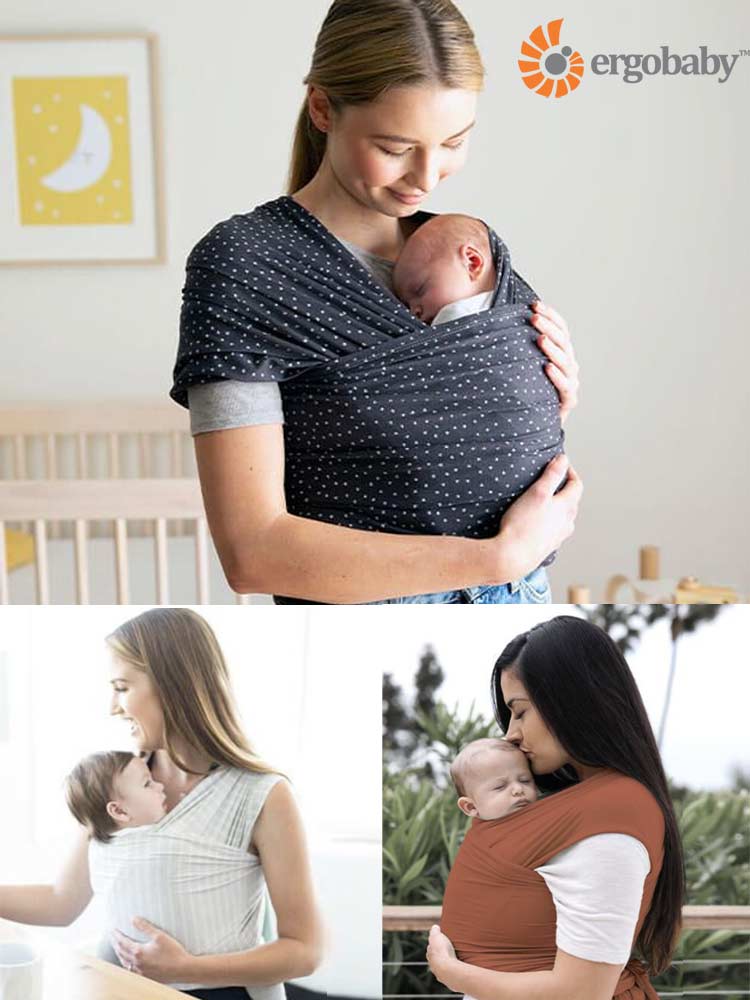 We all know and love ErgoBaby for its awesome baby carriers, with some of the best soft-structured carriers on the market. Only recently did ErgoBaby venture into the baby carrier market, with great results! The Aura is their flagship baby wrap, offering super soft, extremely lightweight, breathable, and supportive fabric that can accomplish a wide range of wrap configurations. The wrap is designed to support infants as small as 7 pounds, all the way up to 25 pounds; after that point, you'll want to switch to a soft-structured carrier. The Aura is made of 100% viscose derived from eucalyptus and acacia plants, and measures nearly 17 feet long! When we got our hands on it for testing, we were surprised at how long and thin it was. Unlike most other wraps, the ErgoBaby is great as a warmer weather wrap, with its super thin, lightweight, and breathable fabric. Given its length, it's also great for larger and plus-size moms who are looking for a wrap that won't run out of fabric mid-wrap!
In our testing, we tried out the Aura with two babies, one 2-month-old (about 10 pounds), and one 5-month-old (about 21 pounds). It worked wonderfully with the 2-month-old, with great support and versatile wrapping. The fabric is super soft and provides serious breathability in warmer weather, and is cozy up against bare skin. With the older baby, however, the wrap didn't provide enough support to make us completely confident in our wrapping skills. The older baby tended to sink down into the fabric, and the fabric tended to sag a bit more than we're used to with other wraps. Outside of that, for newborns and infants up to about 15-20 pounds, we think this is an awesome summer wrap option for warmer climates where breathability and comfort are key! An added bonus is that the wrap has a built-in pouch that the entire fabric can stuff into for travel and storage - nice touch! Who else loves the Aura baby wrap? Our friends at WhatToExpect call it a top pick! Interested? You can check out this ErgoBaby Aura here.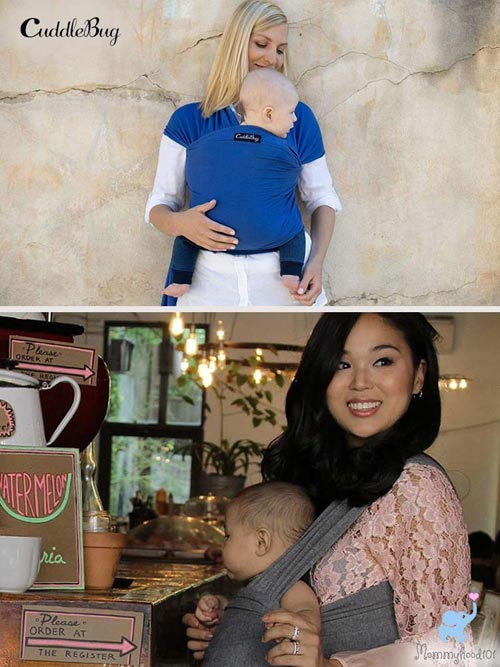 This is another fantastic option, that is highly competitive with the Boba Wrap. We absolutely loved the silky-soft fabric (French cotton terry) of this wrap, which has just the right amount of elasticity (5% spandex) to make wrapping easy and comfortable without getting too stretchy. The length of this wrap is very similar to the Boba, and we found that it fits both average (about 5'-5") and plus-size women without any challenges. By default, it wraps in a slightly different way than others. CuddleBug put an excellent video on their Amazon page (here), that gives a tutorial on not only how to wrap the CuddleBug, but also how to position your baby in the wrap. Of course, it's a very versatile wrap so there are additional wrapping methods that you can use, which is helpful for finding the perfect one to make both you (and your back!) and your baby comfortable for hours. We tested the wrap on two different babies (3 months and 6 months), and both really loved it; the first couple of times we put the baby in, it was a bit difficult with our wiggly baby, but once she was in she fell asleep within 5 minutes and was there for over an hour! We also tried it out as a nursing cover and a sling. That's money well spent.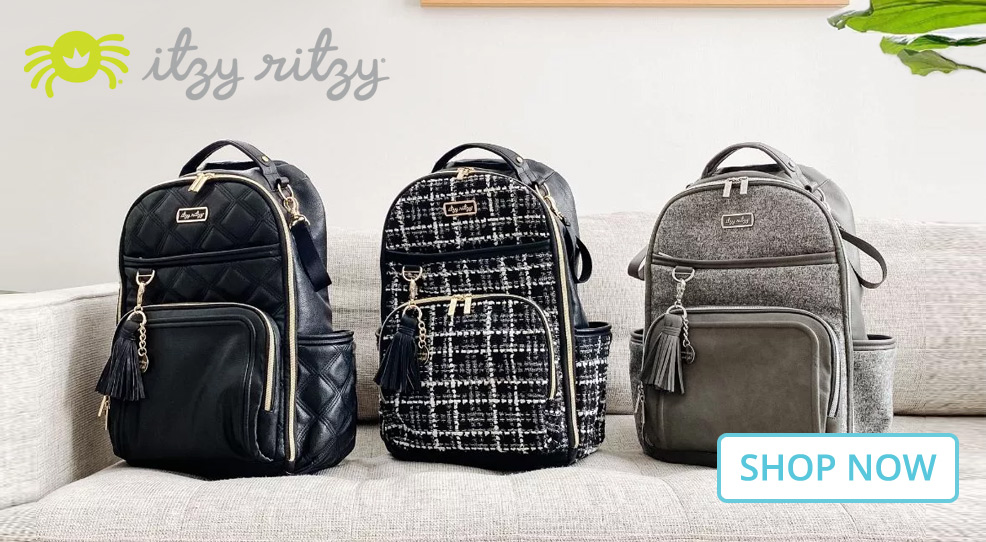 There weren't any scratchy annoying labels that will tickle and itch your side and back, though the cute subtle CuddleBug logo looked nice and simple when positioned in the front. Because it's French cotton terry, it's not super breathable, it's more of a medium-thick high-quality fabric. It works great for the spring, fall, and winter, though we thought it would be a bit heavy for hot summer days. In those cases, you might consider a highly breathable baby carrier (we review those here). Interested? You can check out this Cuddle Bug wrap here.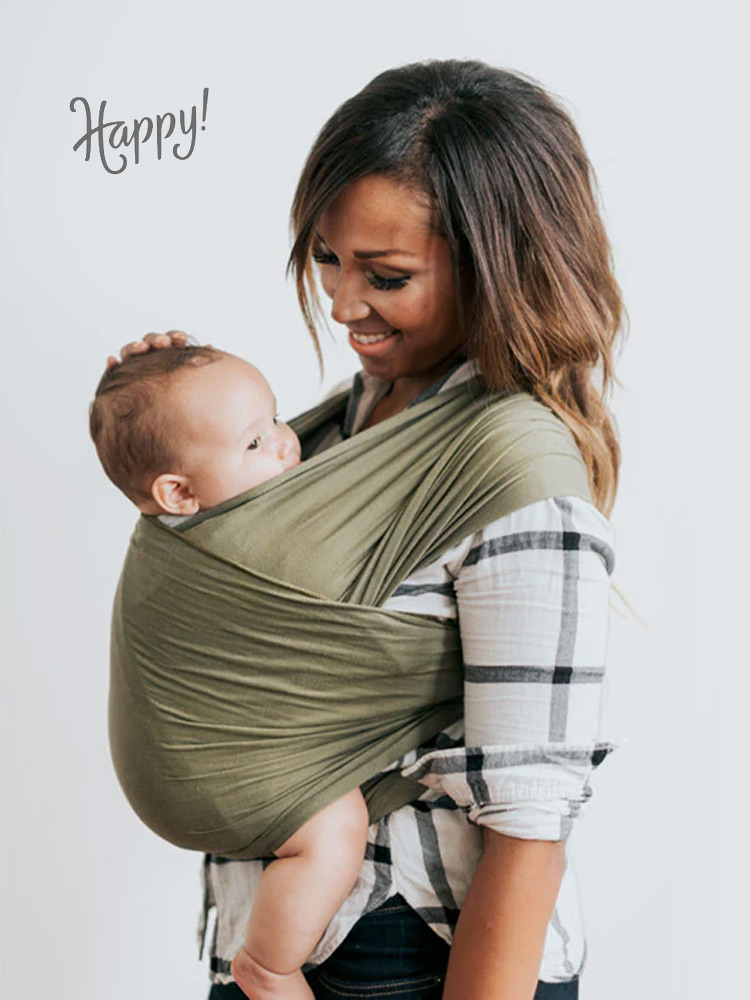 The Happy! baby wraps are one of the only options on our list that use organic cotton, in this case, blended with a modal fabric. What is modal fabric? It is basically a more modern version of rayon: a man-made cotton-alternative fabric produced from the cellulose of beech trees that is lightweight and breathable. The addition of modal fabric with organic cotton will give the fabric a softness, sheen, and durable stretch that might not be possible with cotton alone. As of this writing, the Happy! baby wraps are available only in four solid colors: slate, black, bayou blue, and eucalyptus green. They are all about $55 on the Happy! website. In our testing, the Happy! baby wraps were unique in a few ways: the fabric was lighter weight and more breathable than some others (like the Moby), it remains very soft after multiple machine washes, and it is made right here in the USA. Not only that but Happy! gives stay-at-home moms sewing gigs to help produce their wraps! The wrap is suitable for newborns up to 25 pounds.
Note that the newest Happy! baby wraps are a bit different from a few years ago: they are now made with modal blend fabric rather than a bamboo/cotton blend, and they no longer feature the Happy! label on the front of the wrap. But they are still certified by the International Hip Dysplasia Institute and a portion of their sales revenue is donated to multiple charities for underrepresented groups and communities, mental health awareness, and the promotion of civil rights. Not only will you and your baby feel comfy and cozy while using the Happy! wraps, you can also feel good that your money is being used to support great causes. The only cons include the addition of non-organic fabrics in an otherwise organic wrap, the thinner fabric and thus less structural support over time wearing, and the limited colors and patterns. Who else thinks the Happy! baby wrap is a top pick? Our friends at Babylist and The Bump! Interested? You can check out this Happy! Baby Wrap here.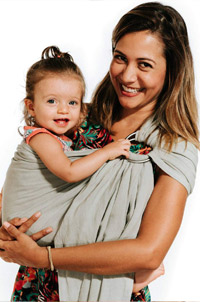 A ring sling is a bit different than a conventional baby wrap, in three primary ways. First, it reduces the complexities involved in wrapping a traditional wrap, providing a ring that serves as a quick adjustment tensioner, making it much faster and easier to put on and take off (and put your baby into without a helper). Second, it's a looser hold with fewer layers of fabric between your baby and the environment, which can be more comfortable for you and your baby during the hotter months. Third, a ring sling is pretty stylish and fashionable right now, so that's worth mentioning! The downfalls with a ring sling are that you shouldn't use it with a newborn for safety reasons, and most ring slings should only be used with a baby at least 8-10 pounds. But once you start using it, you can put your baby and toddler in the ring sling all the way up to 35 pounds. When we got our hands on this ring sling for testing, two things stood out. First, the bamboo is incredibly soft, challenging even the softest swaddling blankets! Second, the fabric was really great quality, and the rings were the perfect size (sometimes they can look excessively large on more petite women). We tested the Nalakai with a 3-month-old (10 pounds) and a 10-month-old (16 pounds), and both of them seemed to find it really comfortable, and comforting to be up against mom!
What we really loved is that you don't need to shift to a new wrap tie style simply to transition an older baby or toddler to a head-out and looking-around position. So when they wake up from a nap, you can simply reposition the sling around their back and arms, and make for a completely new hold. The bamboo didn't stretch at all after about a dozen uses, though I'm not sure we would notice because you could simply tighten it up. When it got dirty, we machine-washed it in cold water on a gentle cycle and then hung it out to dry. It did get a little wrinkly after drying, so we tossed it in the dryer for about 5 minutes and that helped a bunch. Because it's bamboo, it only gets softer after each wash, which is hard to imagine given how soft it was, to begin with! Cons? Well, the ring slings have faced some controversy over the years because of safety concerns related to improperly placing underweight newborn babies deep into the sling. These slings are made in compliance with modern safety standards, and you must be careful to read the instructions before use! Also, while these ring slings are designed in Costa Rica, they are made in China, for what it's worth. Interested? You can check out the Nalakai Ring Sling here.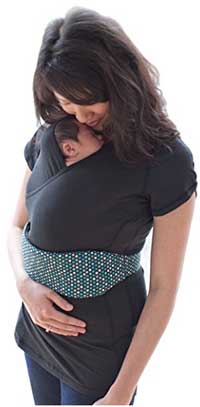 This is another great new product from the Nuroo line of baby gear, which also includes some excellent swaddlers and scarves. Known for high quality, comfort, and style, the Nuroo pocket carrier is designed to promote skin-to-skin contact by incorporating a carrier into a maternity shirt. In our testing, we didn't think this was really a "going out" type of carrier; instead, it was great for getting some skin-to-skin time in the house and around the yard without being completely naked! The way it works: you drape it over your shoulders like a cardigan, hold the baby against your chest, pull your left arm over and put the baby in the pocket, then cross and hug with the right arm. There's also a cute padded belt to position under your baby's bum for extra support. So it's a little complicated to hold your baby while wrapping it up, but no more so than any other type of wrap - plus there's no tying or knotting, so that's definitely a bonus! Machine washable and suggested for babies from 4 to 45 pounds, we think this is an excellent way to get skin time while not having to wear a wrap without a shirt and promote healthy brain development. Interested? You can check out this Nuroo Pocket baby wrap here.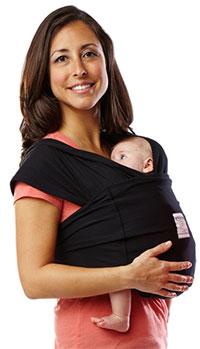 OK we cheated here a bit, this isn't technically a wrap, it's a carrier that looks and feels like a wrap but without the headache of actually wrapping. Something they are calling a "ready-to-wear wrap." So it's somewhere between a wrap and a soft structured carrier; has the convenience of the carrier with the comfort and look of a wrap, and no complicated snaps, buttons, rings, or zippers. It has a single adjustable back strap for sizing comfort. In our tests, we found there were no fabric stretching issues, it has a nice soft fabric, and the configurations were perfect, particularly for younger infants. We did find that the Baby K'tan has some limited versatility in terms of ways to configure it on your body, and ways to position your baby. You can learn more about those by visiting the company's website to help you learn how to use them in unique ways. Also, while you're at it, check out the other great Baby K'Tan wrap options: the more breathable cotton mesh Breeze, and the moisture-wicking Active. The Baby Ktan baby carrier, including the Baby Ktan Breeze and Baby Ktan Active, is a great option for parents who find the wrapping process too complex, too time-consuming, or too cumbersome to be worthwhile. Who else likes the concept of the Baby K'Tan wraps? Our friends at Babylist and Babygearlab! Interested? You can check out this Baby K'Tan baby wrap here.
Conclusions
The baby wrap is the ultimate way to snuggle and cuddle your newborn in a customizable wrap solution that is safe (breathable), convenient (just a long piece of cloth!), ergonomically appropriate, and comfortable for both you and your baby. Wrap carriers are a bit more time-consuming than soft-structured baby carriers, and can present a major learning curve for new users. Wraps are therefore for the relatively adventurous parent who is willing to spend the time to learn the perfect wrap technique. Once you get it right, you won't want to go back! Wrap infant carriers are awesome for getting in good skin-to-skin contact during the newborn weeks, and the good ones can provide the correct fetal tuck for newborns and frog leg ("M") position for growing infants. Note that we do not recommend the cocoon-style sling carriers, which are somewhat controversial due to suffocation risks.