Review of the Panasonic Baby Monitor KX-HN4101W
Peace of mind with the Panasonic baby monitor? Let's find out.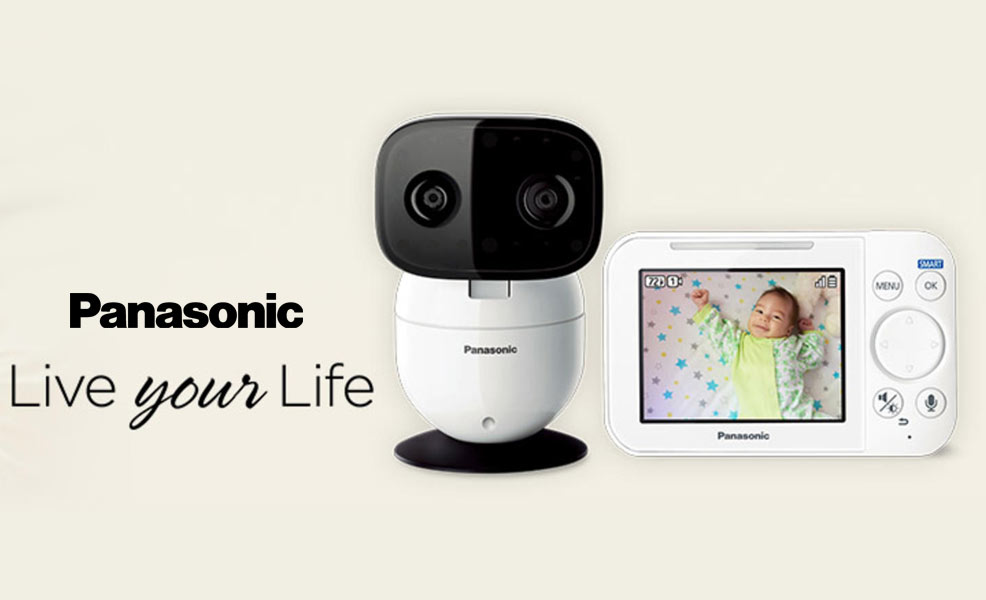 ---
Mommyhood101 independently tests and curates baby gear to help you make informed decisions. If you buy products through links on our site, we may earn a commission.
Panasonic baby monitors have a long history of quality and reliability, decent feature sets, and fair prices.
We tested both the older KX-HN3001W model and the newer (as of 2019) KX-HN4101W model. Both are great options, with the newer model adding some extra battery life and reception range.
The Panasonic baby monitor (KX-HN4101) costs about $140, putting it at a very similar price point to the more popular and feature-rich Infant Optics and VAVA options. The Infant Optics and VAVA options have introduced some formidable competition to the Panasonic, bumping it off our annual reviews of the best baby monitors.
Check out our full review below to learn what we loved about the Panasonic HN4101W baby monitor, and what we think could be improved.
Testing the Panasonic Baby Monitor
Unpacking the baby monitor, we found all of the components to be very high quality. The plastics are not cheap or flimsy, and everything feels pretty solid.
You can purchase a single camera or dual-camera (HN4102W) version, which will add a second camera for about $80 more. It comes with a wall mount to help with trickier installations, for example when there is no table near the crib and you need to attach to the wall.
The parent unit has an antenna than can be swung up or down, and a kick-stand that can be folded up to help fit the unit in your pocket.

Another couple little things to point out. First, the battery in the parent unit is removable, which suggests that it can be replaced as it loses life (like after a year or two). Second, the wall plugs are pretty streamlined and don't take up more than one spot in the outlet, which is surprisingly rare!
Setting up the baby monitor is pretty simple, but bring a little crosshead screwdriver for the battery door. Once you do that, just plug both in, and it will automatically find the camera and connect. The battery in the parent unit takes about 8 hours to fully charge.
A couple little things we noticed: There is a standard tripod-size screw hole on the bottom of the camera, giving you the flexibility to pursue other mounting options. The chargers also use standard micro-USB, which means that you can use your phone or other device charger on the parent unit or camera; this gives some nice flexibility because you might already have some of those cables kicking around in the house, on your bedside table, or in the living room.
The Best Features
Reliable connection, video, and sound: The connection quality is fantastic, and we were really impressed with the range. Panasonic says it has a range up to 1500-feet (open area) and we believe it. We put the camera and parent unit two levels apart from each other (basement and second floor) and it worked just fine.
The 3.5" (diagonal) screen leaves something to be desired for size, but also doesn't have nearly the resolution as some of its competitors. We found the screen to be a bit grainy, especially relative to the VAVA or Eufy options.
Sound was high quality and clear, and there is two-way talk (intercom) so you can not only hear your baby, but also talk back.

Expandable to 4 cameras: The Panasonic comes with one (HN4101W) or two (HN4102W) cameras, and you can use it with up to four separate cameras. Each additional camera costs about $100, wihch is a little outrageous. Once connected, you can manually switch between each camera, or you can choose the camera scanning option that cycles automatically between the four every 10 seconds.
Two-way Talk: This actually worked pretty well - you can talk to your baby from the parent unit and the speaker and microphone on the camera unit are pretty high quality. Random fact: The camera looks like it has two lenses, but the one on the right is actually the microphone.
Nursery Temperature Monitoring: The temperature monitoring was accurate when tested with our thermometer, and you can manually set a temperature range to receive alerts when the nursery gets too cold or hot.
Additional Alerts: The Panasonic baby monitor also has sound and motion alerts that you can set. These are very useful when you're using the device in standby mode. Speaking of which, battery life in standby mode was about 12 hours.
Remote Camera Pan and Tilt: To us, this is really essential for any baby monitor coming in at over about $100. The pan and tilt was very extensive on this camera, compensating for the somewhat limited field of view.
Specifically, the camera has a field of view of about 37-degrees horizontal and 28-degrees vertical, which is definitely not wide-angle. However, the remote panning allows you to rotate the camera by about 300-degrees, which basically means you can nearly spin it all the way around! You can also move it up-down remotely by about 70-degrees.
There is also a digital zoom (2x) though we find this feature somewhat useless given how grainy digital zoom tends to be.
Our Review & Verdict - Panasonic Baby Monitor
We used the old HN3001W model for about 3 years before the battery life was so short that the system became somewhat useless.
We've been using this newer HN4101W model for about 1 year now and it's still going strong. We have no issues with connection, range, or features.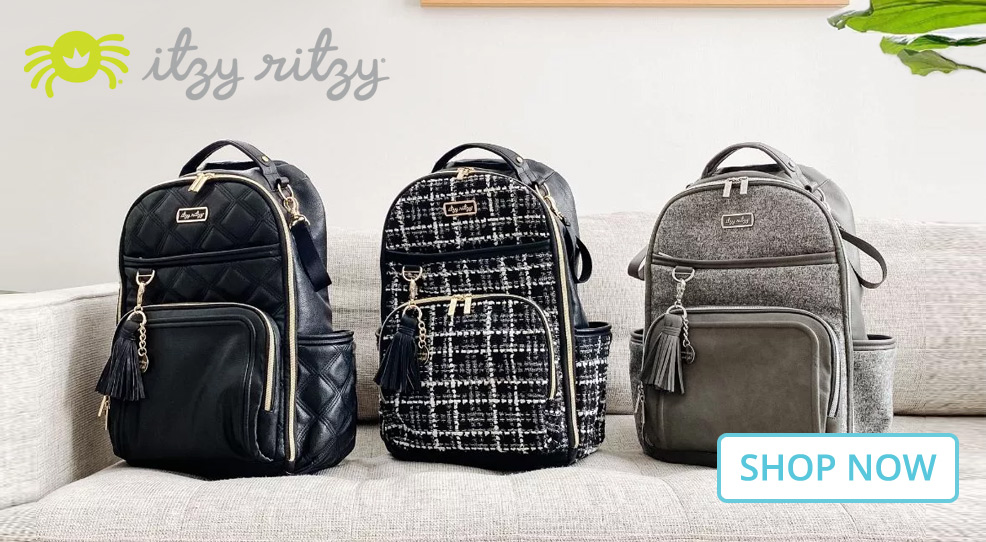 The range is impressive, allowing us to use it in the back yard, on the street, and even at our next-door neighbors house.
The smart features, like the temperature, motion, and sound alerts, all work very well, and we love the wide range of the remote pan and tilt functions.
Some Negatives to Consider
First, the screen size (only 3.5") leaves something to be desired. But even more importantly, the image quality is a bit grainy. It doesn't appear to be using 720p like most other baby monitors we review, and the display resolution suffers as a result. This will be most obvious during daytime viewing, whereas night vision washes out most of the color anyway and low resolution isn't quite as noticeable.
Second, the battery life isn't as long as we would like. Some high-ranking baby monitors like the VAVA use a high capacity lithium ion battery, but this model appears to use a relatively moderate-capacity battery. Panasonic says the battery will last 5 hours with the video on; when new, that's pretty accurate, but once it's a year old, we're getting about 3.5-4 hours maximum. Of course, on standby mode the battery life is much better, and will likely last overnight (about 12 hours max).
Given the smaller screen with rather low resolution, and the somewhat limited battery life, we think this baby monitor should be offered at a slightly lower price point, perhaps around $100.
Outside of that, you are getting the famous Panasonic reliability and connection quality and range, which are definitely worth considering in your purchase decision. And the features are awesome and extensive, and we do love using this baby monitor!
Overall, we give the Panasonic somewhere between a 3.5 and 4 star rating; we're going to go with a 3.8 given the reliability and connection range. Not amazing enough to make it onto our best baby monitor list, but definitely worthy of consideration for parents with larger homes and/or needing the flexibility of great reception range.
Our Overall Rating: