The Best Baby Board Books of 2023
Keep them hooked with these top-rated nursery classics and special new finds.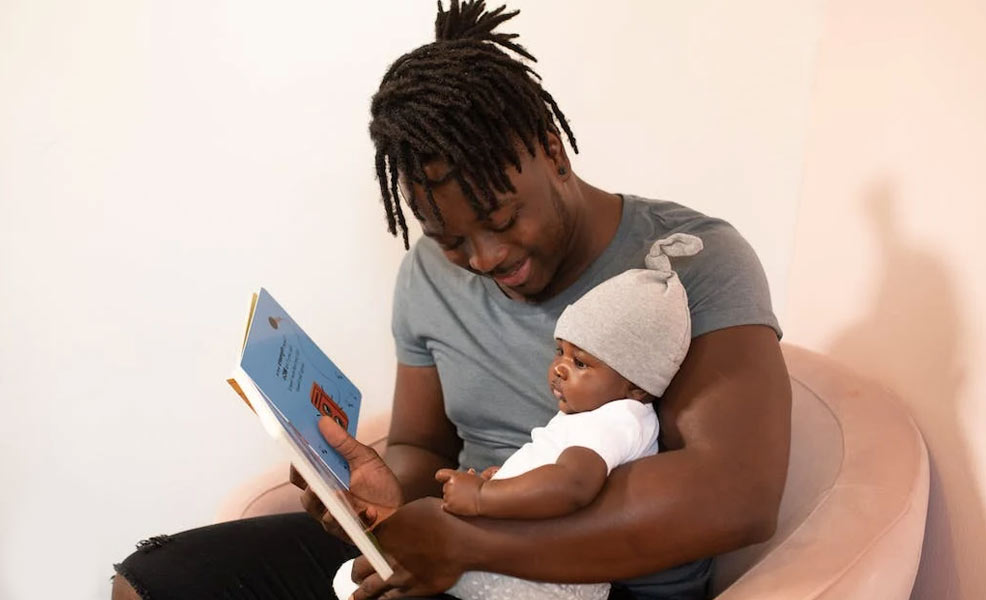 ---
Mommyhood101 independently tests and curates baby gear to help you make informed decisions. If you buy products through links on our site, we may earn a commission.
Reading to your baby is one of the most important developmental experiences you can give your little one. Reading will teach them sounds, language, arts, cause and effect, object-word associations, counting, colors, emotions, social cues, and about love and friendship.
Clearly books are very important building blocks for your baby's brain development, and you'll be happy to know that there are tons of excellent, fun, colorful, and engaging books out there for you to read and enjoy.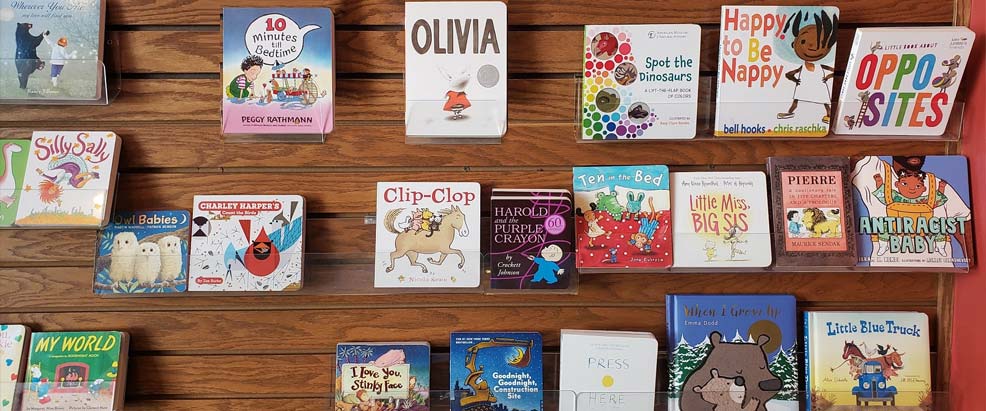 Whether during the day or at bedtime, reading to your baby will leave you and your child smiling and wanting more! We pulled together over 50 of the best baby books available, including not only classics like The Very Hungry Caterpillar and Goodnight Moon, but also relative newcomers like the amazing line of children's books by Blue Dot, and timely topical books like The Colors of Us and Hair Love.
Some of our all-time favorite baby books are up at the top, but otherwise this list is in no particular order, and includes options suitable for both infants and toddlers. They're all fantastic and highly recommended! We hope you enjoy! Also check out our new list of the best bilingual English-Spanish baby books!
Full disclosure: Some of these baby books, including The Colors of Us, Leafy Critters, Hair Love, Under My Tree, Numbers Colors Shapes, and Ivy Bird, were sent to us as free test samples by the manufacturer.
Here are the Best Baby Books of 2023!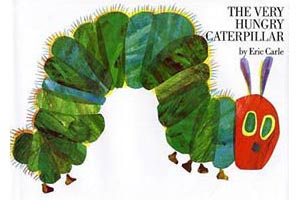 By Eric Carle
Eric Carle uses bright mixed-media collages with primary colors to illustrate a simple story about, you guessed it, a very hungry caterpillar! Great artwork, interactive book design, and delicious snacks!
---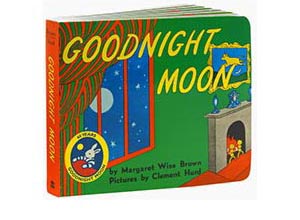 By Margaret Wise Brown
This is a classic baby book with adorable rhyming, and beautiful and simple illustrations. It's perfect for bedtime, and saying goodnight to the inside and outside world.
---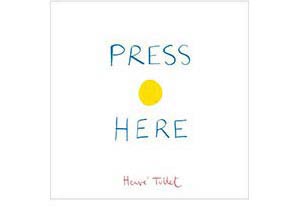 By Herve Tullet
This interactive book is tons of fun, inviting your baby to press the dot and see what happens! Teaches cause and effect, with the dots moving, multiplying, and scattering with the touch of your baby's finger!
---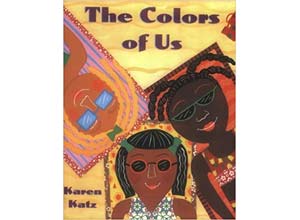 By Karen Katz
An important and timely celebration of diversity and the beautiful skin tone differences that characterize the world around us. Join 7-year old Lena as she explores the colors that paint ourselves, our cultures, and our neighborhoods. A great first read about race, belonging, and the power of differences.
---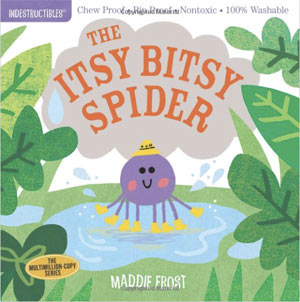 By Madie Frost
The classic nursery rhyme comes alive in this adorable story about perseverance and commitment, as our little arachnid friend experiences the ups and downs along their journey to the top of the water spout!
---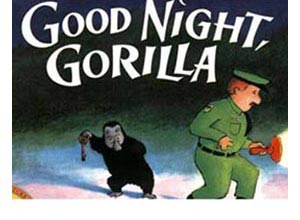 By Peggy Rathmann
This fun, lighthearted book tells the story of a mischievous gorilla who grabs a zookeeper's keys and lets all of his fellow zoo animals free for a secret night sleeping in the zookeeper's house!
---
By Mo Willems
Mo Willems makes some of the cutest and most helpful books for babies and toddlers who are questioning their uncertain worlds, learning to express their emotions and independence, and navigating complex social relationships.
---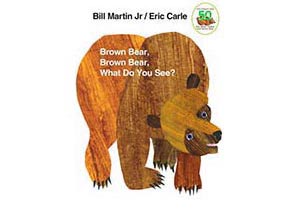 Brown Bear, Brown Bear, What do you See?
By Bill Martin, Jr.
Another beautiful Eric Carle illustrated book, with bold primary colors and adorable animals, the brown bear answers the question "what do you see?" as it journeys through its world.
---
By Eric Carle
Another amazing Eric Carle production, but this time with the addition of hands-on interactions that guide a multisensory reading experience, with the sights and sounds of the farm. From ribbits to oinks, this book combines beautiful watercolor paintings with 30 fun sounds!
---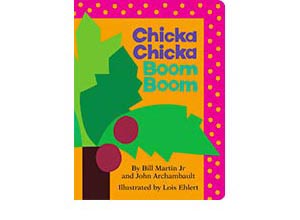 By Bill Martin, Jr.
This is a great book for teaching the alphabet in a fun-filled, rhythmic way. Watch as letters race each other up the coconut tree and fill up the top in an alphabet adventure!
---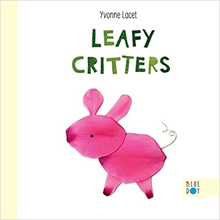 By Yvonne Lacet
The author uses nature (leaves, twigs, flower petals) to make beautiful critters like lions, pigs, flamingos, and one of the most beautiful butterflies we've ever seen! Simple, creative, and inspiring interactions with nature.
---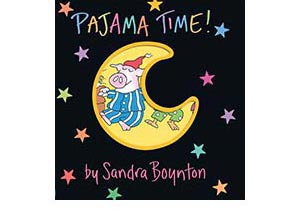 By Sandra Boynton
Our all-time favorite bedtime book, this book will lull your little one to sleep with clever rhymes and a lot of silly fun. Pull on the bottoms, put on the top, and get yourself set to pajama-bee-bop!
---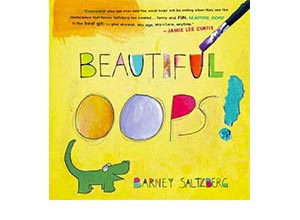 By Barney Saltzberg
We all make mistakes, and it's important for your baby to know that it's a natural and beautiful part of the learning process. This book turns tons of little mistakes into a beautiful and interactive collage of beauty!
---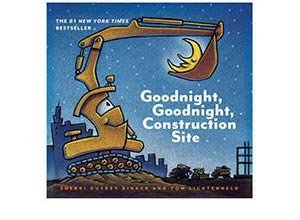 Goodnight, Goodnight, Construction Site
By Sherri Duskey Rinker
This great bedtime baby book is a #1 New York Times Bestseller, for great reasons. It uses beautiful imagery of a construction site and its expressive equipment settling in for a good night's rest.
---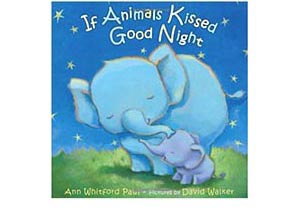 By Ann Whitford Paul
Animals kiss each other good night in this simple rhyming tale of mama and daddy animals kissing their little babies good night.
---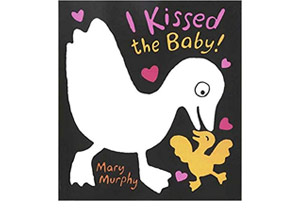 By Mary Murphy
Bold contrasts and simple words guide babies through the magical experience of animals sharing their excitement over a new baby's arrival.
---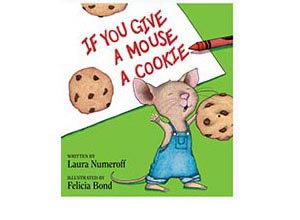 By Laura Joffe Numeroff
This classic tale of cause-and-effect describes the chain reaction that happens if you give a mouse a cookie. Things quickly get out of hand as the mouse continues to ask for more!
---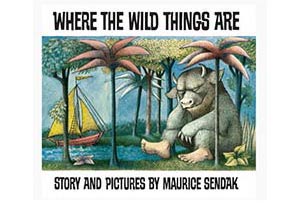 By Maurice Sendak
One of the best stories for kids, the hero Max goes on a rompus and gets himself in a little trouble, and ends up sent to bed without dinner. Watch and listen as Max explores an imaginary forest that grows in his room, and his adventures with the wild creatures fo the forest!
---
By Matthew Cherry
A wonderful toddler book about the important relationship between a black child and her father, this book won the Feminist Book Project award, and was nominated for the NAACP Image Award and Irma Black Award. A beautiful story that positively represents black men and their daughters, and a great read for all colors and genders!
---
By Drew Daywalt
Duncan opens his box of crayons to find a series of notes written by each crayon, telling him that they quit! What will Duncan do to get his crayons to come back!?
---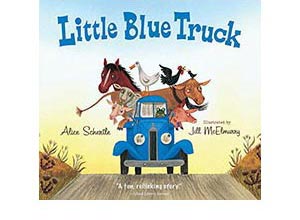 By Alice Schertle
Blue is a muddy blue truck that gets into some fun misadventures while traveling down a bumpy country road with all his animal friends!
---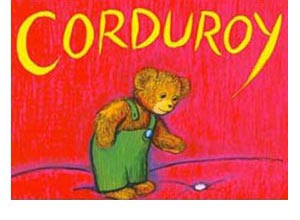 By Don Freeman
This book is a classic tale about a stuffed animal and his missing button, and the little girl who loves him, will make you feel good inside!
---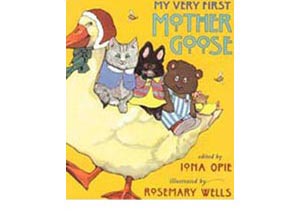 By Iona Opie
This book of nursery rhymes and animal characters is a great introduction to rhyming, sing-song language, and some favorite nursery rhymes.
---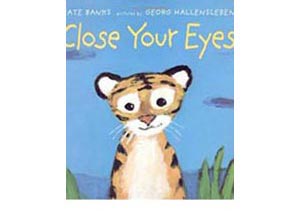 By Kate Banks
This bedtime story about a mother tiger settling down with her restless cub for a long and dreamy night of sleep, is one of our favorite baby books of all time!
---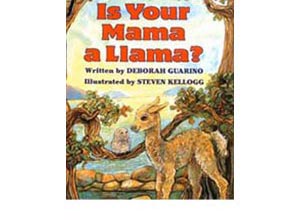 By Deborah Guarino
Lloyd the Llama explores the forest and asks his friends if their mama is a llama. Their clues about their mama are a real treat, and teach babies about beautifully illustrated creatures.
---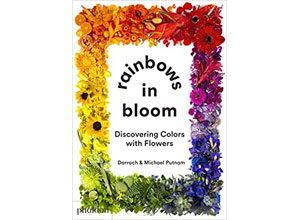 Rainbows in Bloom: Discovering Colors with Flowers
By Darroch and Michael Putnam
This book explodes with vivid and beautiful colors represented in flowers, plants, fruits and veggies. Each page opens up to reveal a wonderful collage bringing colors together in plant life, with fun little treasures to be found on each page!.
---
Five Little Monkeys Jumping on the Bed
By Eileen Christelow
One fell off and bumped his head! An exhausted mama monkey deals with her silly monkeys before bedtime, bathing, putting on pajamas, brushing teeth, and jumping on the bed.
---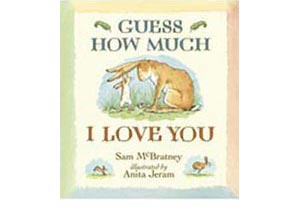 By Sam McBratney
A bunny and his dad try to out-do each other in expressing their love for one another. Illustrated with beautiful watercolors, this story will make you feel warm in your heart.
---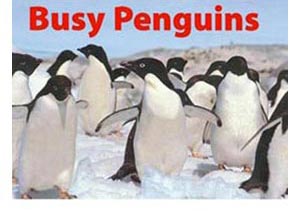 By John Schindel
This book has real photographs of penguins going about their daily business, including splashing, dashing, drooping, and even pooping! A fun delight with beautiful images from professional photographers.
---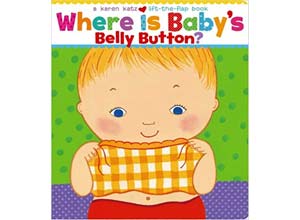 By Karen Katz
This fun lift-the-flap baby book is a colorful first lesson about our bodies, revealing parts of the body hiding under hats, shirts, and bubble baths! A fun game of peek-a-boo for baby and parents alike!
---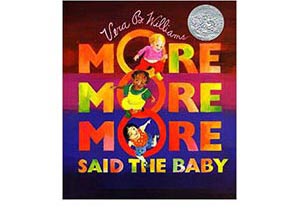 By Vera B. Williams
Vera Williams tells the story of multiracial babies with a musical rhythm, with asian-american, african-american, and caucasian babies, showing the universality of love.
---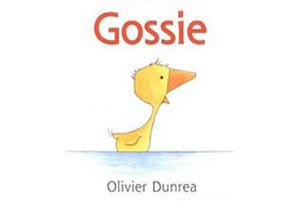 By Olivier Dunrea
This book tells the tale of Gossie, an adorable yellow gossling who wears her signature red boots. In this tale, Gossie goes on a mission to find her lost boots.
---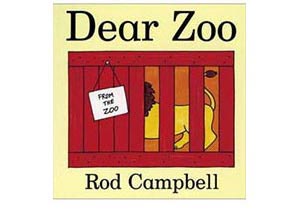 By Rod Campbell
I wrote to the zoo to send me a pet… This book tells the tale of a child who requests a pet from the zoo, and the silly series of animals that were sent. Some too heavy, some too naughty, until the perfect pet arrives.
---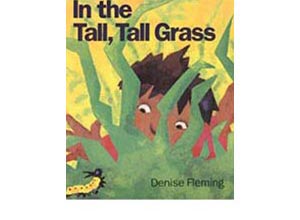 By Denise Fleming
Beautiful and simple illustrations fill this fun book about animals and insects in your backyard. The story is told from the caterpillar's perspective, looking up at the big curious child peering down.
---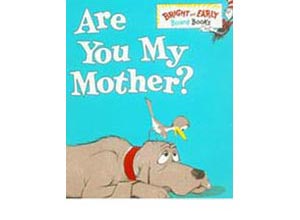 By P.D. Eastman
A baby bird falls from the nest and goes on a journey to find his mother. Are you my mother? This book is a classic and story about devotion, love, and the animal kingdom.
---
By Robert Munsch
A story about growing up and the special bonds between mother and son, from baby to adult. A lovely story about love, generations, and parenting.
---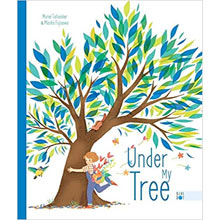 By Tallandier & Fujisawa
Beautiful artwork combined with an inspiring story about Susanne and her exploration of the natural world around her, this book guides children through a multi-sensory exploration of the natural world all around them.
---
By Roberta Grobel Intrater
This book has vibrant photographs of baby faces from all walks of life, with all emotions, and multiracial representation.
---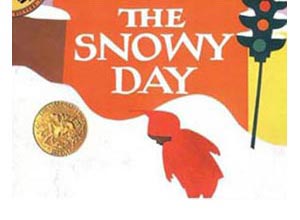 By Ezra Jack Keats
A story about the wonder and fun of a snowy day, with snow angels, snowmen, snowballs, and a ton of fun after a snowstorm blankets the neighborhood.
---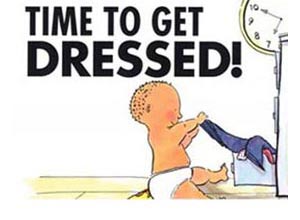 By Elivia Savadier
Baby Solomon decides to get himself dressed, but puts his clothes on in very silly ways. This book about the spirit and independence of toddlers will certainly resonate with parents!
---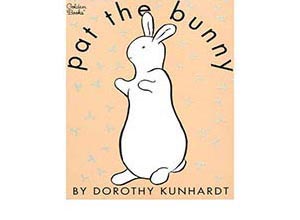 By Dorothy Kunhardy
This classic interactive baby book is a lot of fun, with multi-sensory interactions, including smelling flowers, feeling daddy's face, plating peek-a-boo, and touching the soft soft bunny.
---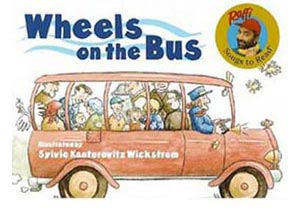 By Raffi
All through the town… This popular children's song has been made into an adorable book that parents and babies can sing along with!
---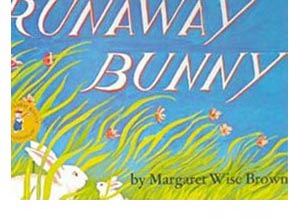 By Margaret Wise Brown
This is a beautiful story about a mother's unconditional love for her baby bunny who wants to run away. A fun tale of make-believe chase, with a mother who is willing to travel to the lengths of the earth to stay with her baby.
---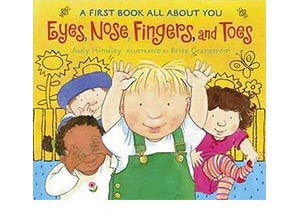 By Judy Hindley
Stand up and jump around with this fun book that gets your baby moving and identifying body parts. This book has cute illustrations and is super fun to follow along with!
---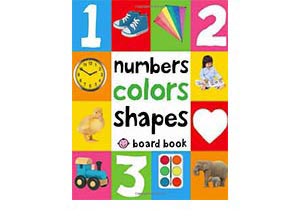 By Roger Priddy
Roger Priddy is back with another board book filled with bold colors and adorable pictures of everyday things, this one focusing on teaching about numbers, colors, and shapes.
---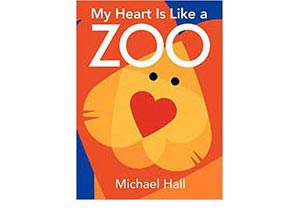 By Micheal Hall
This book is about the complex emotions characterizing each and every day of baby's and your life, and how love is a constant throughout. Find the hidden heart on every page for a fun interactive activity!
---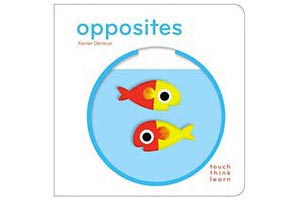 By Xavier Deneux
With scooped-out die-cut pages that invite baby's fingers to explore, this is a great hands-on multisensory book that will get baby thinking about opposites, like day-night, small-big, and heavy-light.
---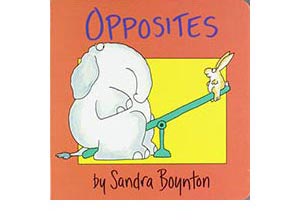 By Sandra Boynton
By one of our all-time favorite baby book authors, Sandra Boynton, this book involves serious silliness with beautifully illustrated animals that teach all about opposites, like big-small, short-tall.
---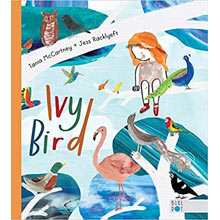 By McCartney & Racklyeft
Another amazing book by the folks at Blue Dot Kids Press, Ivy spends an imaginative day with the birds, singing as they sing, eating as they eat, and flying as they fly. A rich and creative journey that is both creative and educational.
---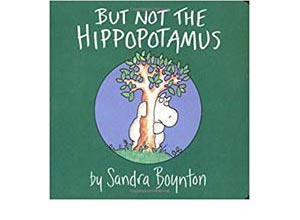 By Sandra Boynton
This silly tale about a shy hippopotamus who doesn't want to participate in fun activities, ends with the hippopotamus making a big splash!
---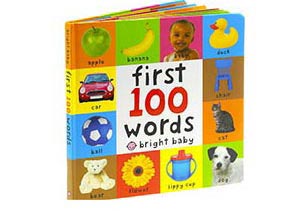 By Roger Priddy
Roger Priddy is back with another learning board book with bold colors and adorable pictures. In this one, he focuses on 100 simple first words for baby, inviting baby to play along and find the objects.
---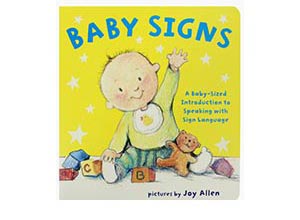 By Joy Allen
Baby signing can teach your baby to communicate basic needs with simple gestures, teaching baby and parents about the interactive nature of communication beyond the spoken word.
---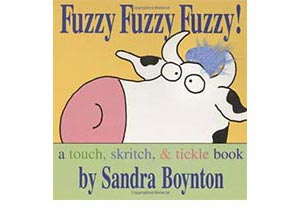 By Sandra Boynton
Another awesome Sandra Boynton book with interactive textures ranging from smooth, bumpy, fuzzy and rough. This is a great book for piquing your baby's curiousity and sense of touch.
---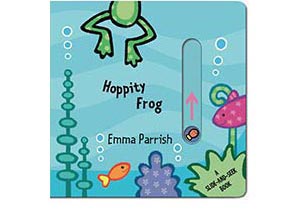 By Emma Parish
Your baby will love moving the slider to reveal the underwater creatures hiding in the pond, from tadpoles to swans, ducks, and fish, this book is fully of beautifully illustrated sea animals!
---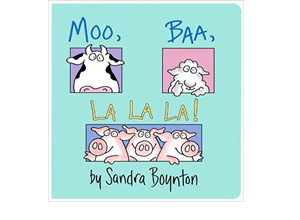 By Sandra Boynton
Learn all about animal noises in the cheerful and silly book with some amusing twists and turns. Keep your baby on her toes correcting all the silly errors in this baby book!
---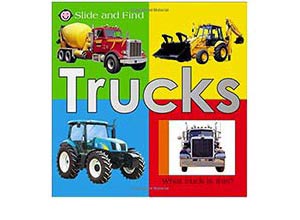 By Roger Priddy
For the baby who loves all things automobile, this book about trucks and tractors is a sure hit! Slide open the doors to reveal all sorts of machinery, colors, and drivers!
---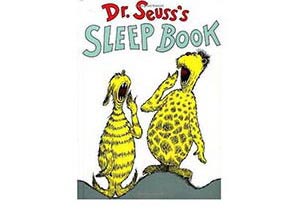 By Dr. Seuss
In this classic Dr. Seuss book, a tired little bug is getting sleepy and his yawn sets off a chain event of yawns for some very silly looking creatures. Experience great rhymes and illustrations that are sure to get your child yawning!
---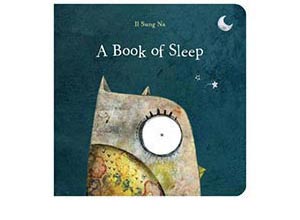 By Il Sung Na
This beautifully illustrated book takes your child on a journey through the wild to see how different creatures sleep. Except the owl!
---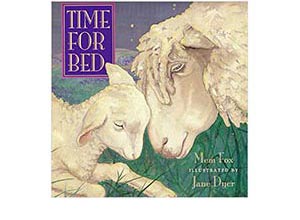 By Mem Fox
Beautiful watercolor illustrations make this book an instant classic. Follow along as all sorts of baby animals are tucked in for a restful night's sleep.
---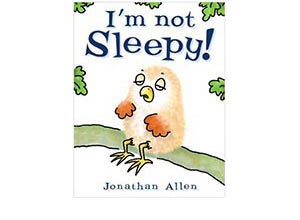 By Jonathan Allen
Baby owl does not want to go to sleep, but he sure is tired! A tale most parents can relate to, follow along as baby owl tries his best to resist the inevitable.
---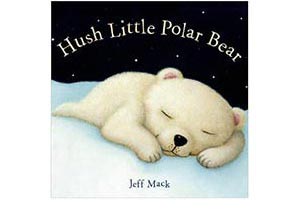 By Jeff Mack
This dreamy polar bear will guide you along through a vivid dreamscape, through lands of tall grass and the deep sea. Its rhyming and sleepy images will start your baby off for a great night!
---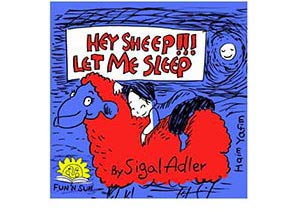 By Sigal Adler
Counting sheep backfires in this silly book describing brightly colored sheep showing up to dance and party the night away!
---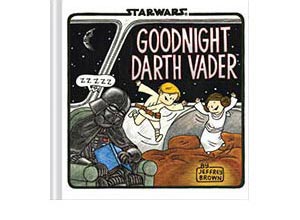 By Jeffrey Brown
For the Star Wars fans, this book describes the silly shenanigans of Darth Vader's kids Luke and Leia who refuse to go to sleep.
---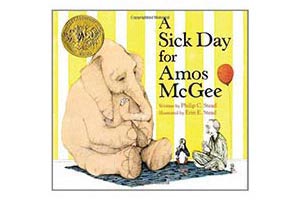 By Philip C. Stead
Amos has great friends at the zoo, and every day he visits them to play a special game. What happens when he stays home sick and his animal friends miss him? They return the favor!