The Best Spanish-English Baby Books of 2022
We all know how important it is to read to your baby early and often. In fact, reading is one of the most important developmental experiences for infants and toddlers, teaching them sounds, language, cause and effect, object-word associations, articulation, counting, colors, emotions, social cues, friendship, and so much more!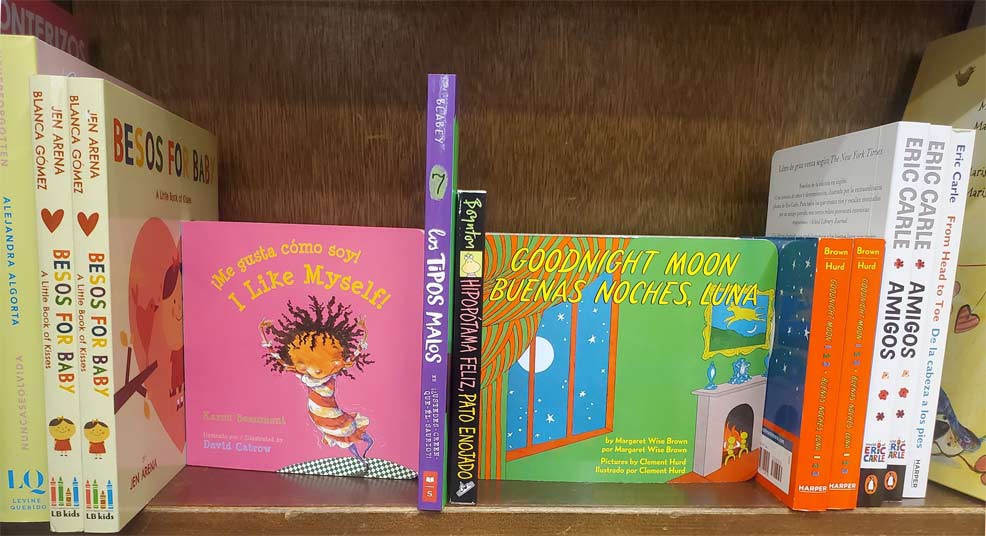 For bilingual babies and toddlers, start exposing your child to both languages as early as possible to help them develop strong and automatic associative links across the two languages.
The Bilingual Advantage
Science consistently demonstrates something called the bilingual advantage - that bilingual children and adults show higher learning and cognitive abilities relative to monolingual peers. We consulted with three native Spanish-speaking parents from bilingual households to develop this list of the best Spanish-English children's and baby books of the year.
Some of the bilingual books are old classics that are available in Spanish, whereas some of the best ones are newer bilingual options that describe objects, emotions, and events in both English and Spanish.
Whether you are a bilingual household, or simply want to give your baby the gift of early foreign language exposure, these bilingual baby books are awesome! The below list is generally ordered with better books at top, but they're all amazing options.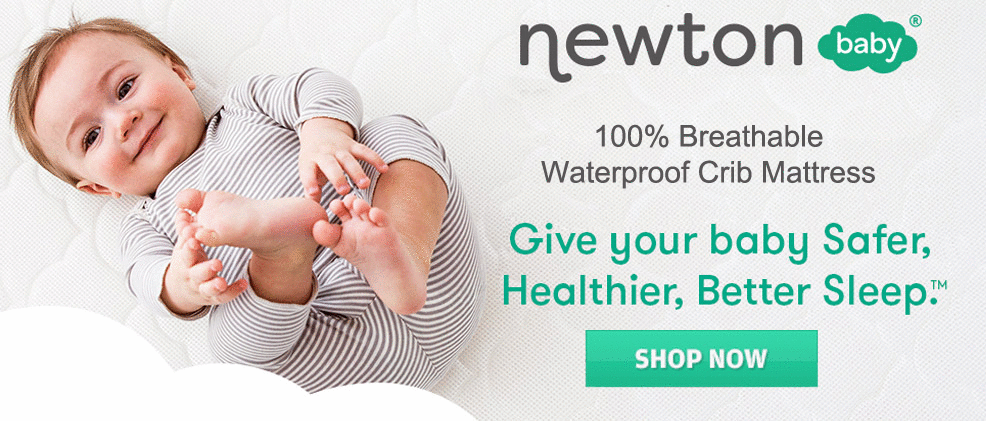 We've done our best to make sure that when translated to Spanish (and in some cases to English) that the story maintains integrity and the words still rhyme - a bigger ask than you might expect!
Be sure to check out our other list of the best baby books of the year! Have recommendations for additional English-Spanish baby book options? Send us a message on Facebook!
Full disclosure: Some of these books, including those published by Canticos, were sent to us as free test samples by the manufacturer.
Here are the Best Bilingual Children's Books (English-Spanish) of 2022!
The Very Hungry Caterpillar (La Oruga Muy Hambrienta)

By Eric Carle

At the top of our list of the best bilingual baby books of the year is the best-selling Very Hungry Caterpillar, with side-by-side English and Spanish writing! Join the oruga (caterpillar) on its journey to satiety and eventually a tummy ache!

Little Chickies (Los Pollitos)

By Susie Jaramillo

Little Chickies is the story of mama's love and care for two little chickies just entering the world. We absolutely love lift-the-flap baby books, and this one does a masterful job of rhyming in both Spanish and English, without changing the meaning.

Goodnight Moon (Buenas Noches Luna)

By Margaret Wise Brown

Goodnight moon, goodnight cow jumping over the moon! This classic baby book has bright primary colors, a mesmerizing story, and a Spanish translation that actually rhymes!

Are You My Mother? (Eres Tu Mi Mama?)

By P.D. Eastman

It doesn't get much better than Dr. Seuss and P.D. Eastman books, with their bright colors, clever rhymes, and captivating stories. In this original, a baby bird goes on a long and successful journey to find its mother.

Big Dog Little Dog (Perro Grande Perro Pequeno)

By P.D. Eastman

Recognizing and understanding differences in our world is an important developmental experience, and this dog nicely highlights how the world is full of perceptible differences that can be celebrated and enjoyed - in both English and Spanish!

Little Elephants (Elefantitos)

By Susie Jaramillo

Little Elephants is an amazing lift-the-flaps book that is a great first counting book, taking you through a rhyming adventure with little elephants trying to balance on the web of a spider until... oops! The web broke!

Cat in the Hat (El Gato Ensombrerado)

By Dr. Seuss

Rhyme is one of the most impressive aspects of Dr. Seuss books, in conjunction with the vivid drawings and awesome stories. This Spanish translation Cat in the Hat not only retains the visual imagery and story, but the authors figured out how to make the Spanish text rhyme in a very impressive way!

The Three Little Pigs (Los Tres Cerditos)

By Patricia Seibert

In this classic tale, the three little pigs test how sturdy their brick, straw, and wooden houses are when the big bad wolf comes to town! The Spanish translation and accompanying text are very well-done, and your baby will be rooting for those cerditos in no time at all!

By Motomitsu Maehara & Blue Dot Books

Blue Dot Kids Press released the Words of the World series in 2021, leading your child through a magnificent journey around the world to artistically depict and describe animals and plants in a multilingual composition including English, Chinese, Hindi, Spanish, French, Arabic, and Esperanto. With beautiful art and stunning visual language, this series will leave your child with a new love for nature and cultural diversity.

The Birthday Book (Las Mananitas)

By Susie Jaramillo

This is the perfect book for a first or second birthday! This lift-the-flap book helps you understand what birthday are all about, from waking up and feeling like a king, to the party where everyone will sing! Great illustrations and translation make this a great first birthday book! For some other great birthday gift ideas, check out our list of the best gifts for one-year old boys and girls!

Head, Shoulders, Knees and Toes (Cabeza, Hombros, Piernas, and Pies)

By Annie Kubler

This classic illustrated first lesson in anatomy is beautifully written with bright illustrations that are easy to understand and follow along with. Join your child on their first exploration of what makes their bodies uniquely theirs!

By Susie Jaramillo

A first introduction to all the colors surrounding us, in natural landscapes, animals, rainbows, and more. This lift-the-flap book from Canticos is part of an Emmy-nominated series of amazing bilingual nursery rhyme books that your child will absolutely love!

Brown Bear, Brown Bear, What do You See? (Oso pardo, oso pardo, ¿qué ves ahí?)

By Eric Carle

We love Eric Carle and the stories and rhymes he brings to life across all of his books. Primary colors and abstracted illustrations of adorable animals and landscapes make this a fun and engaging read, in both English and Spanish!

The Little Red Hen (La Gallinita Roja)

By Carol Ottolenghi

The Little Red Hen is dedicated to making the perfect loaf of bread to feed her somewhat lazy friends, in this beautifully illustrated, classic story about friendship, helping others, and working hard! Best for preschool and up.

By Susie Jaramillo

Welcome the holiday season with this adorable Christmas baby book, with its colorful drawings, adorable yellow chicks, and excellent Spanish translation that is both accurate and fun. Oh what fun! Best for baby through preschool.

Curious George Stories (Jorge el Curioso)

By Margret and H. A. Rey

Who doesn't love the innocent curiosity, trouble-making, and "beautiful oopsies" of curious George!? This Spanish-English edition combines eight popular Curious George stories into a great treasure chest of stories!

I Like it When (Me Gusta Cuando)

By Mary Murphy

I like it when you let me help, and when you give me giant hugs. This beautifully illustrated bilingual book shows the true love between caregivers and their children, and the little things that make children feel special and independent.

Counting with Frida (Contando Con Frida)

By Rodriguez & Stein

Frida was a well-known Mexican painter who composed many portraits, self-portraits, and other works related to the artifacts of Mexico and its beautiful landscapes. Follow Frida along through a counting journey, counting her dresses, flowers on her head, and fruits on the table.

Polar Bear, Polar Bear, What Do You Hear? (Oso polar, oso polar, ¿qué es ese ruido?)

By Martin Jr & Carle

In this popular series of books, Eric Carle and Bill Martin Jr invite children to listen and watch as animals bray and trumpet in the zoo, all while the other animals listen in. The bright and abstract illustrations are engaging, as are both the English and Spanish rhymes.

Canticos Letters A to Z (Letras A a la Z)

Susie Jaramillo

Canticos makes some of the best bilingual English-Spanish children's books on the market, and this is no exception! Each page of this book introduces baby to a new letter of the alphabet, along with vivid illustrations of objects in English (B is for Balloon) and Spanish (B is for De Barco). A great first letters book for the budding bilingual baby! Also check out Cantico's First Numbers 1 to 100, and First 100 Words, both awesome bilingual books!

The Gingerbread Man (El Hombre de Pan de Jengibre)

Catherine McCafferty

Is it bad that this book makes our mouth water!? The Gingerbread Man is a classic keepsake story about a gingerbread cookie that escapes from grandma's oven and outruns all the animals that try to catch up (you can't catch me, I'm the gingerbread man!). This Spanish adaptation is well-done and tons of fun, great for preschool age.