The Best Baby & Toddler Shoes of 2023
Little steps, big style. We found several top-rated shoes for your crawler and walker.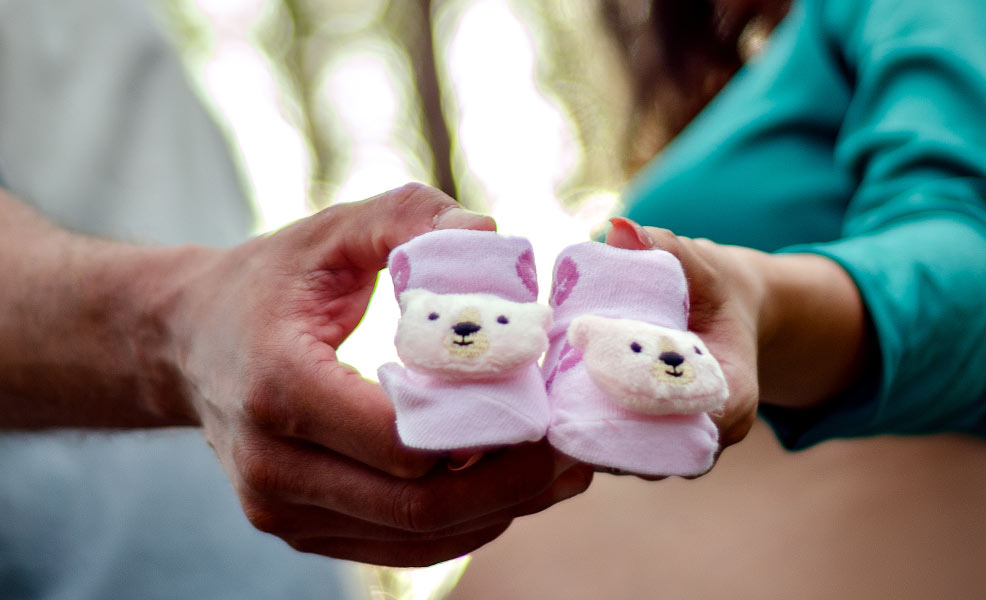 ---
Mommyhood101 independently tests and curates baby gear to help you make informed decisions. If you buy products through links on our site, we may earn a commission.
While we love baby shoes, to be fair, they are not entirely necessary for babies or toddlers.
In fact, experts suggest that the musculoskeletal systems of the foot and leg will develop perfectly fine without wearing shoes.
Research also shows that children can benefit from walking barefoot when indoors and on safe outdoor surfaces, especially when learning to run and jump.
Of course, there are many other reasons to put shoes on your baby - including style, protection, and warmth!
Just for fun, what does ChatGPT-4 think are the best baby shoes!?
"One very popular option recommended by parents and experts is the Robeez Soft Soles. These soft-soled shoes are designed to mimic the feel of being barefoot, while still providing protection and warmth for little feet." -ChatGPT-4
We don't always agree with robots, but in this case, they are on the right track!
When picking the perfect pair of shoes for your little one, the primary considerations are sole softness and thickness, closure design, toe durability, support and stability, comfort, and of course - style!
Here are the top 5 baby shoes we've found, followed by in-depth reviews!
Full disclosure: Some of these baby shoes, including the BirdRock and Robeez models, were sent to us as free test samples by the manufacturer.
Here are the Best Baby Shoes of 2023
For crawling babies, look for soft-soled shoes with a tight fit and good toe durability. Toe durability is important because the toe of the shoe will be dragged behind them while they crawl, causing abrasions, tears, and holes.
For walking toddlers, look for shoes with good support and lateral stability.
Because babies and toddlers need slightly different shoes, we've separated this article into two sections: the best baby shoes for crawlers, and then for walkers.

The Pediped line of shoes got a lot of votes from parents because they are very cute and stylish, made from quality materials, comfortable, and many of the options use a velcro strap to secure them to the foot. For those reasons, we consider these the best shoes for babies learning to crawl. Click the above image to see some popular Pediped baby shoes for girls and boys.

The Stride Rite line of shoes is very well known for quality, comfort, and support. They don't have as extensive of a variety in terms of design, but they do a great job staying on the foot, have great closure systems, and have surprisingly good support for a baby shoe. Click the above image to see a bunch of Stride Rite baby shoes!

3. Robeez Infant Slip-on Baby Shoes for Boys and for Girls.
Sometimes we're suckers for style and cuteness. For now, let's ignore all the advice about buying a pair of shoes that will actually stay on the feet, and acknowledge the fact that Robeez baby shoes are some of the most adorable and popular on the market! They didn't get here because because they are supportive and will stay securely on the feet; rather, because they're supremely cute and comfortable! They are also well made, with high quality materials. They are less expensive than the Stride Rite, but tend to be a few dollars more than the Pediped. Click the above image to see a wide range of Robeez baby shoes.

These are very high quality, genuine leather, and truly adorable moccasins that are made by a small business in San Diego, CA. These slip-on shoes come in a ton of cute styles and colors, with the confetti polka dots and Emoji being some of our favorites. We love the soft sole that promotes a nice natural walking feel, the high quality stitching, the moccasin frills, and the adorable canvas reusable gift bag they come in (just in case you're planning on gifting them). They are about $25 online per pair, and we suggest buying a couple different styles. The BirdRock baby shoes are quickly becoming popular for good reason, and we suspect these will keep climbing our best-of list over the next few years!

Zutano has been slowly gaining popularity over the past several years, and for great reason. They make some of the most adorable, cozy, and warm baby shoes and booties on the market. Here's what we like about them: they are super soft cotton and polyester blend, can be machine washed and dried, have soft fleece both inside and outside, have a super durable construction, and they are super easy to get on and off with their snap closures. We like that they can be washed and dried so easily, and that they don't use Velcro (which tends to get full of lint and ruined in the wash). In our testing, the toe was impressively durable to tolerate crawlers dragging them around, and they were really adorable! The only reason they aren't higher on our list is that they aren't very supportive for an early walker, and they are pretty expensive for how basic they are. But that didn't stop us from buying a few more pairs!

If you like the style of the Zutano booties, but you don't need the warmth of fleece or the high price, then check out these baby booties by Burt's Bees! These booties are not only adorable and well-made, they are made of organic cotton, machine washable, and have two button positions for growing baby feet. We love that these booties come in three sizes, one for 0-3 months, one for 3-6 months, and one for 6-9 months. The 0-3 months is so tiny and adorable, and we appreciate the simple style and the fact that these are made with organic cotton. Not only do these baby shoes look adorable, they do a great job of staying on little feet thanks to the jersey cotton stretchy ankle area. Not quite as warm and cozy as the Zutano, but definitely another great option. Booties aren't supportive for new walkers, but for crawlers who are just busy looking cute, they're perfectly fine!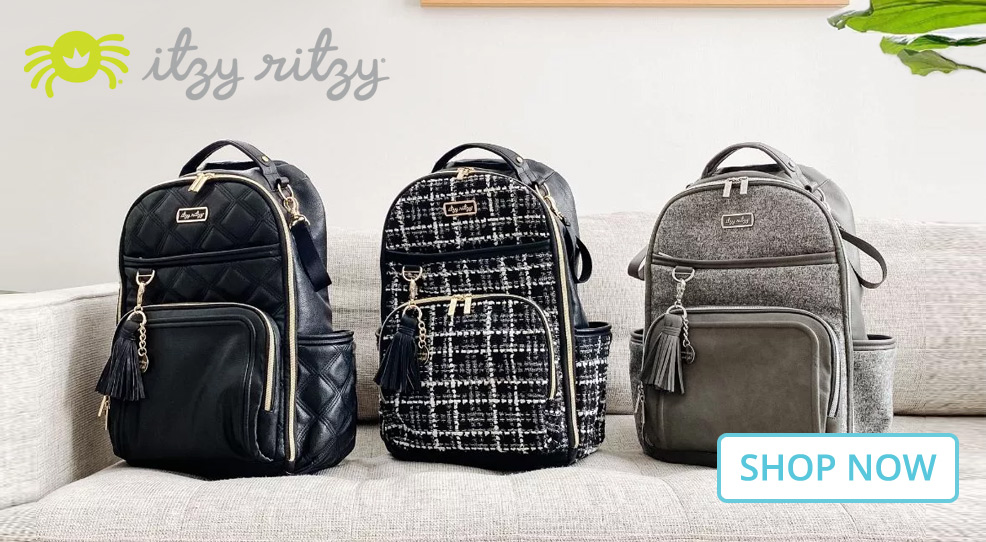 ---
Here are the Best Toddler Shoes for New Walkers

1. Stride Rite First Walker Shoes for Boys and Girls.
The Stride Rite line of shoes is at the top of our list for good reason. Starting with the first walker shoes and continuing into their toddler lines, these shoes are well made, stylish, comfortable, come in wide and extra wide sizes, and provide excellent support for growing toddler feet. Though Stride Rite shoes tend to be a bit more expensive than other options, we all agree that they are definitely worth the splurge!

Puma does a nice job making stylish, well constructed, and comfortable shoes for new walkers. They also tend to be a bit less expensive than the Stride Rite options, but they are not quite as well made and have lower arch support or lateral stability. They also tend to be a bit narrower and do not come in wide or extra wide sizes like the Stride Rite shoes do.

3. Tsukihoshi Toddler Shoes for Boys and Girls.
The name is hard to pronounce ("sooky-hoeshy"), but these are some of the best made, most supportive, and most comfortable toddler shoes on the market. They come in all sorts of stylish colors and patterns, for both boys and girls. Tsukihoshi is relatively new to the U.S. toddler shoe party (they've been in Japan for over 100 years), but they are quickly rising to the top. They also have several shoe options that give proceeds of sales to kids foundations such as Autism Speaks, so these are really great options for the socially conscious parent. They tend to run a bit wide, which is good for most kids, and have gained approval from the American Podiatric Medical Association for promoting healthy foot development. Above are some of the most popular Tsukihoshi baby and toddler shoes (note that all of these come in multiple colors and patterns for both boys and girls).
How to Pick the Perfect Baby Shoes
If your baby isn't walking yet, most people think the only concern is style, like with most other clothing. However, it's a bit more complicated than that. Here is a list of considerations to make when shopping for newborn and infant shoes. We also provide a list of popular, stylish, and durable shoe options. Here are some things to consider when shopping for baby shoes:
Slip-on versus Lace-up versus Velcro
Nobody likes trying to shove a chubby baby foot into a shoe, only finding that the shoe falls off 3 minutes later. Once your baby starts crawling, slip-on shoes become more and more likely to fall off. Of course it's a nuisance to keep putting the shoes back on, and nobody likes getting home and only then realizing the baby has only one shoe on! So this leads to our suggestion to use the lace-up or velcro options, rather than the slip on, at least once the baby begins crawling.
Of course, while the the lace-up shoes can be really cute, they are also time-consuming to put on and take off; at this age, diaper changes require a lot of shoe removal! So the best baby shoes once your little one starts crawling, mostly for convenience sake, are the ones with the fake elastic laces or a little velcro strap that you can use to quickly take the shoes on and off, and quickly adjust how tight they are to accommodate a growing foot.
Durability of the Toe
This is something that you don't realize until you're spending way too much money on shoes: with a crawling baby, the top of the toe is the primary point of contact with the ground. If your baby is anything like mine, he or she will be crawling all over the place, everywhere you go: indoors, outdoors, hard surfaces, soft surfaces, rough surfaces, smooth surfaces, wet and dry surfaces, etc. What happens over a few weeks is that the toe of the shoe becomes dragged across so many surfaces that it gets pretty badly ripped apart.
So what do we suggest? Well, there are a few options here. One is that you purchase a shoe that has a rubber sole that comes up over the toe area, such as the ones made by Momo Baby or Converse. Even if you don't go that route, we strongly suggest avoiding the shoes that have stiching on the toe area; those stitches will be gone in a few days and the shoe will open up. So if you really like the style of the Robeez or Momo Baby shoes (who doesn't!?) that don't have the rubber toe, just try to get the ones without stitching on the toes. Once the baby begins walking this is much less of an issue, as the primary point of contact with the ground becomes the sole of the shoe rather than the toe.
Support and Stability
Once your baby begins crawling it won't be long until they're pulling up on things to stand. At this point, pediatricians suggest purchasing baby shoes with a bit more support. No more thin-bottom Robeez or Momo Baby shoes at this point, you need to be providing a wide firm base with adequate arch support. Stride Rite, Tsukihoshi, Puma, New Balance, and some other brands provide excellent lateral stability and arch support.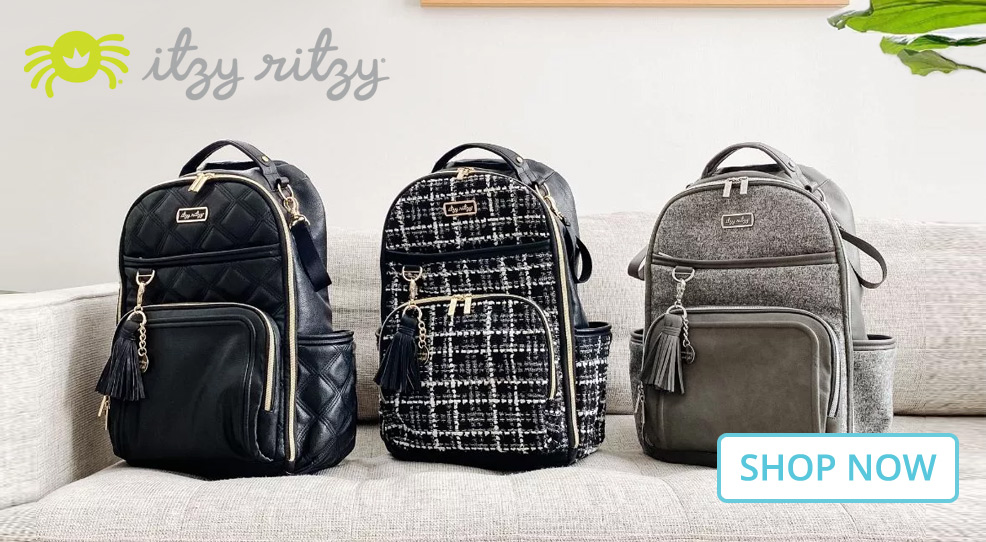 The little bones in your baby's feet are developing very quickly at this age, so give them the support they need to develop a well-formed arch, and the better stance, gait, cadence and stability that go along with it. Seems silly to think about these things at such a young age, but some studies show that babies walk sooner and better with supportive footwear.
Comfort
OK this one is difficult to assess when your baby is too little to really tell you how things feel. If they're screaming while you try to squeeze their fat foot into the shoe, it's probably too small. If you're taking more than a minute putting on the shoes, they are probably too small. If you feel the toes hitting the front of the shoe when you feel from the outside, they are probably too small.
If they're falling off every few minutes, they're either to big or not well-secured. A baby who is uncomfortable in their shoes will only become more uncomfortable when he or she begins to pull up to stand and even more weight is put on the shoe. So use your best judgment. In our experience, the most comfortable baby shoes are made by Robeez, Momo Baby, Stride Rite, and New Balance. Pumas tend to run narrow and can be too tight for a chunky little baby foot!