Review of the Levana Oma Sense Baby Monitor
Sleep soundly with the Oma Sense's superior monitoring at an affordable price.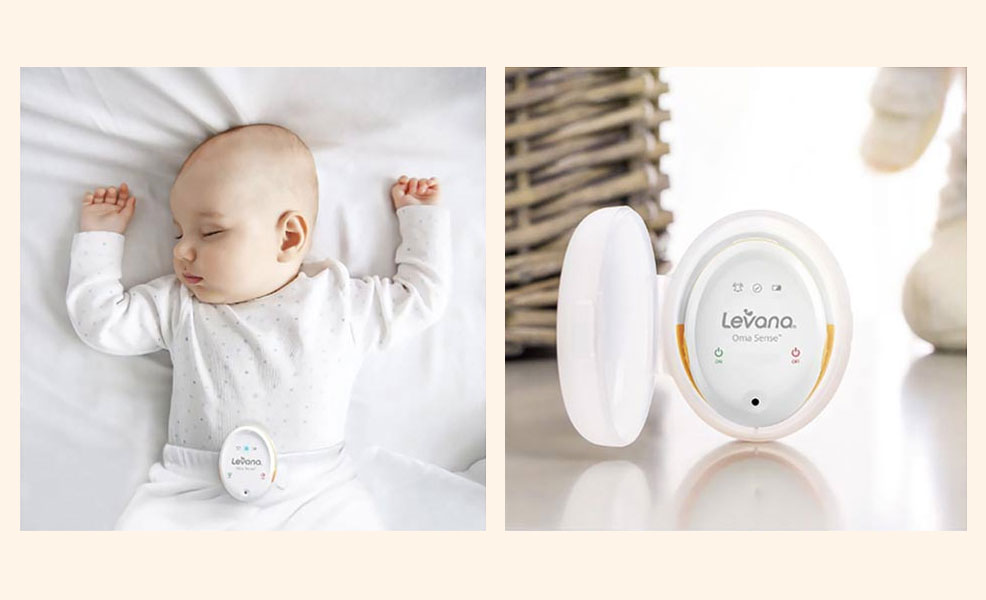 ---
Mommyhood101 independently tests and curates baby gear to help you make informed decisions. If you buy products through links on our site, we may earn a commission.
The Levana Oma Sense monitor is one of the newest additions to the baby movement monitor market, and we absolutely loved testing it out! It is the perfect balance of providing parents with peace of mind without compromising safety, comfort, or your wallet!
The Levana isn't on our list of the best baby monitors of the year because it's a completely different system, but it is definitely the best movement monitor we've tested!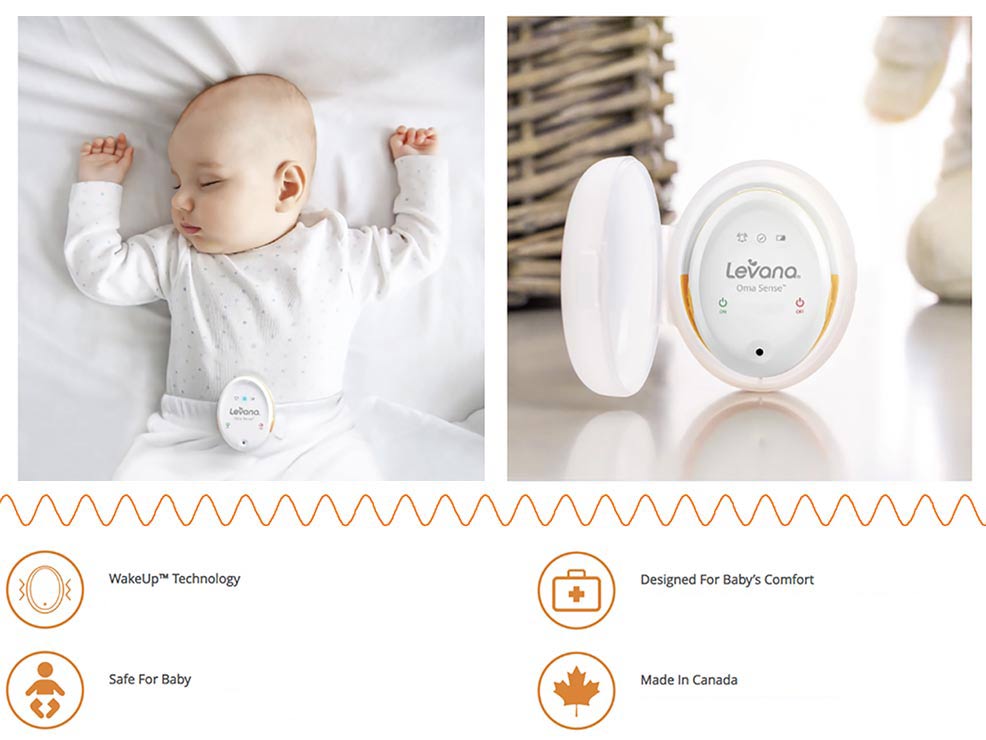 Alongside our test of the Oma Sense, we also tested the Owlet Smart Sock, the Snuza HERO, and the Babysense Petite Clip.
We're excited to say that we fell in love with the Oma Sense for its simplicity, quality, and reliability! Check out our full review below to learn what we loved about the Oma Sense, and what we think could be improved.
Testing the Levana Oma Sense
In our hands-on review of the Levana Oma Sense, we gave 3 of the movement monitors (technically, they are not baby breathing monitors, they monitor the movement of the tummy) to three different new parents, one with a 2-week infant, one with a 1-month old premature infant (five weeks early), and one with a 3-month old infant.
The three families tested the Oma Sense for a period of 4 weeks. One family used it every single night (the family with the premature baby), and the others used it most nights but skipped a few nights once in a while (we'll get to why later).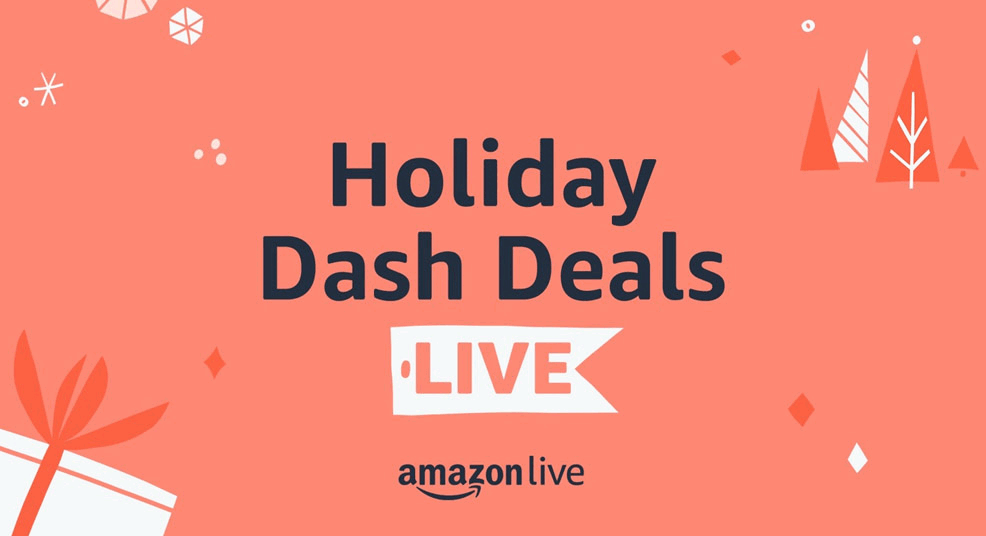 We gave them a form to fill out along the way with any notes during daily usage, ratings (on a scale from 1 to 5) of Reliability and Sensitivity, Usability, Comfort, and Peace of Mind, and then a comments section where they could praise the system or write down some of the challenges they encountered along the way.
After the 4-week period, one family gave it back because they considered their baby a bit too old for it (4 months) at the time (it's recommended for use up to 6 months), and the other two families loved it and kept the devices for continuing use. With the device that was returned to us, we did some of our own testing of the device, mostly for usability and setup, and tried it out on ourselves (we don't have a little baby anymore!) for a few nights. So we'll give some of our own opinions here as well.
Setting Up the Levana Oma Sense
Overall, parents thought that the device itself was small, sleek, portable, and easy to operate. Out of the box, it feels high quality and relatively simple. Some parents commented that it was nice how lightweight and small it was, as they had been worried about clipping something large to their babies overnight. One parent commented that it's smaller than their road bike's speedometer, and they were impressed with the build quality.
To set up the Levana Oma Sense, the coin battery (CR2450) needs to be installed, which is a simple process that is very similar to a bike speedometer (to use the same analogy!) - you twist off the cap, pop the battery in (label side up), and twist the cap back on. Note that it includes two batteries, one to install and one as a backup. In our several weeks of testing, we replaced the battery in two devices towards the end of the testing period. The device has a red-light battery indicator that will let you know when it needs to be replaced. Additional Panasonic CR2450 replacement batteries can be purchased online for about $1.50 each (note that using anything other than a Panasonic CR2450 will void the Levana warranty).
Once you have the battery installed, you press the orange button on the left side of the device (labeled ON) to power it on. You will feel the Oma Sense go through a series of self-tests for a few seconds, flashing the lights, vibrating, and making some sounds. After the self-test, you will notice that the blue light (with the check mark) will flash a bunch for about half a minute. During that time, you should be attaching it to your baby if you haven't already. After that 30 seconds of flashing, that blue light will flash once every 30 seconds or so to indicate that the device is working.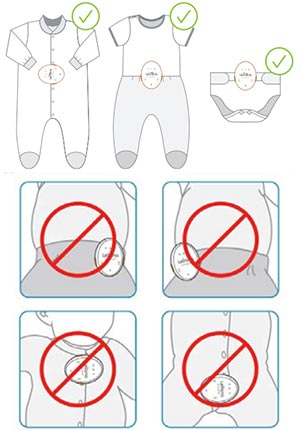 There are a couple of ways to attach the Oma Sense to your baby, all of which use the simple clip to attach to any fabric or diaper opening. You can attach it to the waist of your baby's pants (centered on their belly, just above their belly button), to your baby's button-up onesie pajamas (again, put it just above their belly button), or to the waist of your baby's diaper (again, centered on the belly and just above their belly button).
The most important aspect of this process is positioning the Oma Sense correctly: it should always be centered on the belly and placed just above the belly button. That positions the device exactly where the belly rises and falls the most during breathing. If you put it too low, too high, or off to the side, it will not be able to reliably monitor abdominal movements and will likely sound alerts (false alarms). Note that while you are not required to have the device against your baby's skin, that is completely safe and OK, like when you are attaching to a diaper.
There are a few things to note about setting up the Oma Sense. First, always follow the instructions (find them here) for setup and use. Second, never try to use the Oma Sense when your baby is in motion, such as in a car seat, bouncer seat, moving or vibrating bassinet, moving swing, etc. Third, your baby should always be sleeping on his or her back, of course, so don't try to use this device if your baby is sleeping on their side or tummy. That should be obvious, but you'd be surprised!
Review of the Oma Sense Baby Movement Monitor
The Oma Sense works by monitoring the rise and fall of your baby's tummy while they breathe. A normal breathing cycle should produce a rise and fall of your baby's tummy every few seconds (babies breathe a lot!).
If the Oma Sense does not detect movement for 15 seconds, it will start to produce vibrations and alerts. These are intended to stimulate your baby and encourage them to re-initiate normal movement.
If the Oma Sense still does not detect movement after 5 seconds of vibrations and alerts, it will go into its emergency alarm mode. This will involve flashing lights and loud alarm sounds.
Comments about Reliability and Sensitivity. Parents are funny because they want to make sure the device works well, and they don't want to wait for an emergency to realize it works or doesn't. Not surprisingly, many of our parents did their own little tests to make sure it was working. One of them put the device on their baby's leg during a nap. Of course, the leg wasn't moving at all during the nap and the device assumed that it was detecting a non-breathing baby - within a few seconds it started a loud sequence that not only told them it was working, but also ended up waking up their sleeping baby. They didn't do that again!
Another set of parents attached it to themselves and laid down. They held their breath for about 30 seconds to see what would happen. Sure enough, the device went into its stimulation mode and then emergency mode. This parent noted that you need to turn the device off entirely after an emergency alert - it doesn't reset itself once movement is detected again. These were some of the more amusing parent review notes to read!
Fortunately, none of our test parents saw any emergency situations with their Oma Sense. One family said that the device triggered a stimulation alert with their premature baby once during a nap, but never the emergency alerts. The other two families never experienced a stimulation mode get triggered, or an emergency alert.
These test parent experiences are good in a couple of ways. First, they show that the device, when properly used, does not have random false alarms. Second, they show that the device worked appropriately when needed - both in the parent's amusing tests, but also once while a premature baby napped. That family continues to use the system and will let us know whether they experience any more stimulation or emergency alerts.
Comments about Safety. Parents made a few comments about safety. First, two families liked that the device doesn't involve connecting yet another app on their phone, or device to sit on their bedside table. Second, those same families also noted that they appreciated that the device wasn't constantly sending wifi or Bluetooth signals, exposing their baby to constant radio-frequency radiation. Third, all three families commented that they felt safer while their baby was wearing the movement monitor, giving them peace of mind that helped them sleep while their babies slept. One family said they would feel safer having the device communicate with their mobile device, so if they weren't close enough to hear the alarm they would get an alert on their phone. This was an interesting point that we hadn't considered.
Comments about Usability. Two families noted that the device was surprisingly simple and easy to use, and pointed out that having only two buttons made it super clear. They also commented that the location and rigidity of the buttons made it basically impossible for their babies to accidentally push a button and turn the device off (this was reassuring!). One family pointed out that they couldn't clip the system to all of their baby's sleeping clothes, such as zip-up pajamas; this was a good point and we experienced the same issue. You might need to purchase some additional clothing or throw a light pair of pants over the zippered pajamas so that there is a seam to attach the Oma Sense onto. Another option is to clip to the diaper and then put the pajamas over it. Remember when we said that two families didn't use the Oma Sense every night? This is why - the pajamas weren't always compatible.
Another usability comment was related to keeping the Oma Sense clean. One family said that it had some nasty stuff on it, and they were able to easily use some baby wipes to clean it off. But they also pointed out that it would be nice if it were waterproof so they could actually wash it, or even put it in their steam sterilizer. In the Oma Sense manual, they say not to use any cleaning agents other than baby wipes for "stubborn dirt" and to make sure you dry off the device completely before turning it back on.
Comments about Comfort. This was an easy one - all of the parents gave the Oma Sense excellent ratings for comfort. No parents made any comments about the comfort of the system, even when the clip was placed against bare skin when attached to a diaper. We agree with this assessment: in our tests, we found it surprisingly lightweight and unobtrusive for babies, and the back of the clip was smooth and generally comfortable even when placed against our skin.
Other Comments. There were some additional comments worth mentioning. Two families pointed out that they were pleasantly surprised that it wasn't made in China, but rather in North America (Canada)! That made them feel better about not only the quality but also that they were supporting the North American economy. Another parent commented that the packaging was surprisingly large and complicated for such a small and simple product - we agree! Finally, the Oma Sense comes with a little plastic carrying case, and one parent pointed out that this was nice to have when traveling - they could easily pop the Oma Sense into their diaper bag without worrying that a button would get pressed along the way.
Our Verdict about the Oma Sense
Our Overall Rating:

Overall, we give the Oma Sense a 4.5 out of 5, which considers the parent reviewers' ratings and our own experiences with the device.
For parents who are worried about sudden infant death syndrome (SIDS) or any other disorder that might limit abdominal movement, we suggest talking to your baby's pediatrician about which device would be ideal. If they suggest the Oma Sense, we strongly recommend it. We found it generally simpler, easier to use, and less prone to false alarms than the other baby movement monitors we have tested, including the Owlet Smart Sock, the Snuza HERO, and the Babysense Clip. For price, it was about in the middle of these options, coming in at about $80.
As with any device that we review, there were strengths and weaknesses. The weaknesses were strongly outnumbered by strengths, but they are worth considering. One was related to the difficulty of attaching the device to clothing that doesn't have an opening over the belly to attach the clip to. One workaround here is to attach the device along the diaper waistline and put the pajamas on over it. Of course, this muffles the sound of the alarm a bit, so make sure you test it out first. Another negative was related to how it might be nice to have alerts get sent to your smartphone so you don't need to be within earshot of the nursery at all times. Note, however, that this latter issue can be solved by having a good baby monitor with audio and/or sound alerts.