Picky Eaters: Tips, Tools, and Foods
Mealtime madness? Turn picky eaters into adventurous foodies with these tips.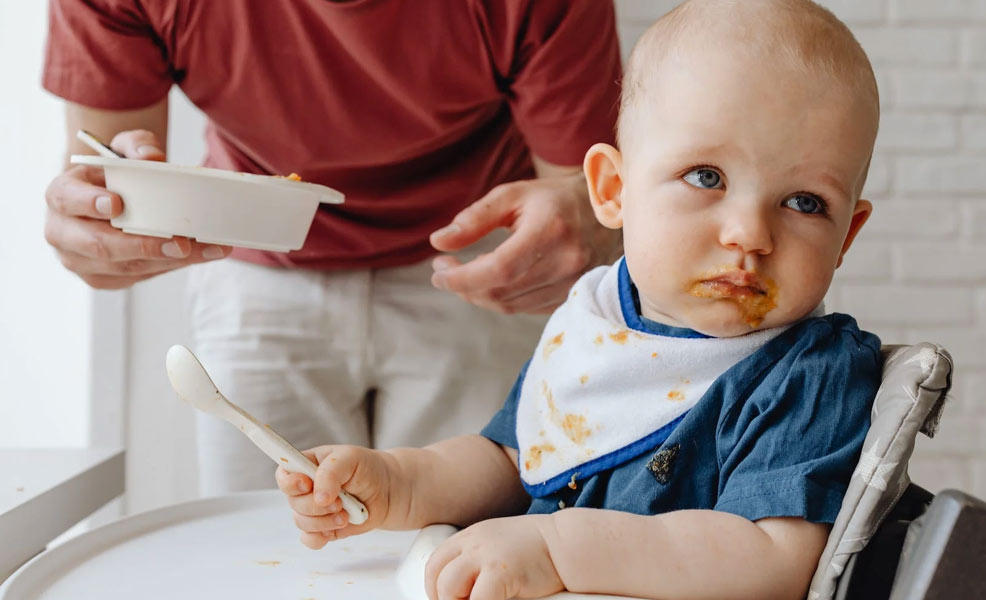 ---
Mommyhood101 independently tests and curates baby gear to help you make informed decisions. If you buy products through links on our site, we may earn a commission.
Baby's first solid food is an exciting milestone. Parents are often eager to sit with their child at the family table. Additionally, for babies who were exclusively breastfed, the start of solid foods means the child's other parent may now be involved in feeding and that special bonding time.
To help prepare, we suggest checking out our list of the best organic baby cereals, the best baby food purees, and if you're inclined to make your own, our list of the best baby food makers.
The American Academy of Pediatrics indicates solid foods should be introduced at around six months of age. At this point, babies are "supported sitters" and have more control of their neck muscles, making solids safer. Parents may also notice babies are mouthing their toys and seem interested in watching others eat table food. These are excellent indicators that babies may be ready to start eating solids.
Tips for Parents of Picky Eaters
A baby's first solid food is typically rice cereal mixed with either breast milk or formula. Check out our article that details strategies for introducing solid foods. This first meal is incredibly bland, but in the following weeks and months, babies will begin exploring their first fruit and vegetable purees!
At this point, baby's personality begins to emerge. Parents will notice certain foods are preferred over others. A particularly picky eater presents a challenge and some frustration as parents attempt to balance the child's diet, but there are guidelines, tools, and recipes that may help ease these challenges.
Be patient. This may not be what parents want to hear, but in the case of new foods, experts have assessed that children may need to try the food ten or more times before becoming accustomed to the new flavors and textures. So, don't give up on a food if the child refuses it a few times—be patient, and try it again.
Create a safe and well-paced schedule. Parents should offer new foods at a slow pace, waiting three to five days between each new food. This allows children to get use to the new flavor, and it also allows parents time to watch for any potential allergic reaction. Parents should avoid choking hazards such as hot dogs, whole grapes, and large chunks of foods. Additionally, children younger than one year should not consume cow's milk or honey to avoid the risk for iron deficiency and infant botulism.
Timing is everything. In addition to the new food schedule, parents should consider the right time of day to offer new foods. When babies are very hungry and / or cranky, they are much less likely to accept new flavors and textures. A fussy baby will be looking for comfort, and this includes mealtime.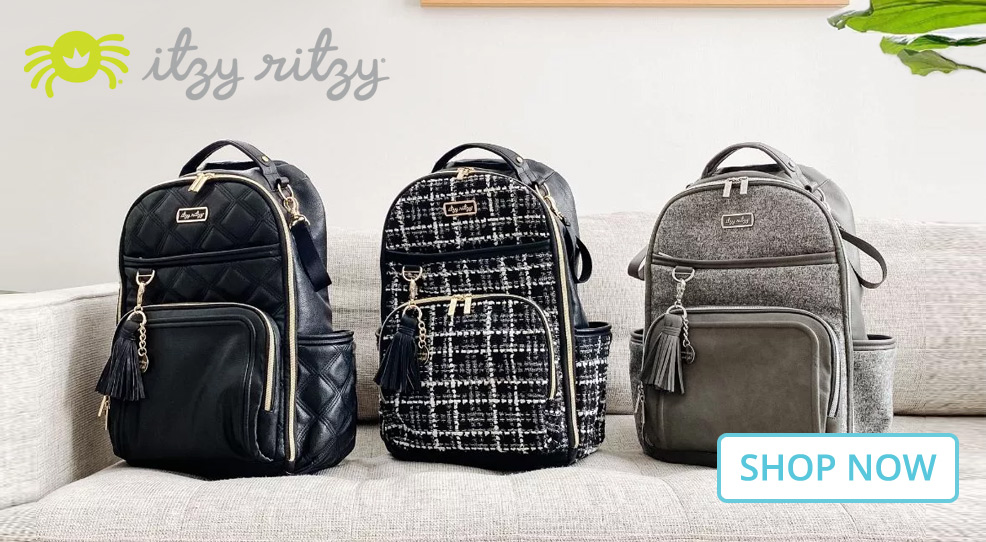 Let them help. Babies are wonderful imitators, this is how they learn. They are increasingly aware of their parents' actions, and it is fun (and great learning!) for them to copy. In addition to new foods, babies will be introduced to new bowls and utensils. Parents of picky eaters should let babies use these tools to self-feed. A little extra freedom to explore may make the difference between refusing and accepting the new food.
Avoid bribery. We all know dessert comes after the main meal. However, if dessert is offered as a prize for eating dinner, it may reinforce the unpleasantness of mealtime. Rather than bribing children with sweets, encourage an engaged and healthy mealtime with new foods. Later, once mealtime is over and children have helped clean up (in an age-appropriate manner), simply offer a healthy treat like fruit or yogurt, if they are still hungry. The treat does not result from a successful meal; it is just a sweet surprise!
Tools For Feeding a Picky Eater
Cookie cutters and food stamps. Sometimes it all comes down to presentation. Using cookie cutters to prepare food in fun shapes helps spark a child's imagination and creativity. It is also a great opportunity to encourage shape recognition!
A recent study in Pediatrics found that when a school campaign included cartoon characters to promote fruit and vegetable consumption, the kids ate far more produce." Likewise, sandwich stamps allow parents to press familiar patterns and character faces into their child's food.
Vegetable Spiralizer. Like the cookie cutters and sandwich stamps, a vegetable spiralizer puts a spin on new food presentation so veggies can be offered in fun and exciting ways.
Suction cup plates and bowls. Picky eaters may become irritated when presented with new foods. Parents can avoid messy spills by using suction cup plates and bowls to keep meals firmly in place on the high chair tray or table.
Dipping cups. Dipping foods into a favorite sauce can make mealtime both fun and more palatable for babies and toddlers. Additionally, parents can encourage continued development of baby's gross and fine motor skills including reaching and grasping.
Fun Plates and Utensils. There are many children's plates and utensils available to bring some fun and character into meal time. Babies and toddlers may enjoy seeing their favorite characters on their plates and spoons.
Baby Food Maker. As solid foods are introduced, parents will learn which foods their babies dislike while also discovering which they prefer. For younger babies, a good baby food maker gives parents the freedom to create healthy flavor combinations. When making their own baby foods, parents should keep the new-food schedule in mind and avoid adding too many foods and / or spices too quickly. Be sure to check out our list of the best baby food makers.
Best Foods to Offer a Picky Eater
While no two picky eaters are the same, there are some foods that tend to win over the majority. Cereals, for example, are often well received by young children.
Choose cereals with less than 10 grams of sugar and at least 2 grams of fiber per serving to ensure cereal selections are healthier. - American Academy of Pediatrics
Breakfast Foods For Picky Eaters
Low sugar, high fiber cereals; oatmeal with fruit.
Bananas are a favorite for many children and complement many breakfast foods with a boost of potassium.
Breakfast smoothie made with milk, fruit, and ice.
Blended yogurts are a great source of calcium and Greek yogurt options pack a protein punch!
Lunch Foods For Picky Eaters
Spiralized vegetable "noodles" with cheese or another favorite sauce.
Rolled deli meat slices for kids who don't like the texture of bread and meat. Review sodium levels in deli meats.
Salad roll-ups allow children to assemble and roll their salad ingredients in a large lettuce leaf.
Dinner Foods for Picky Eaters
Chicken "burgers" are a hit with kids who don't like chunks of meat.
Squash "lasagna" replacing noodles with thin sliced squash.
Baked turkey nuggets made from ground turkey and vegetables.
Food fussiness is completely normal for babies and toddlers. In addition to these ideas for mealtimes, parents can consider "boosting the nutritional value of prepared dishes with extra ingredients. Add nonfat dry milk to cream soups, milk shakes, and puddings. Mix grated zucchini and carrots into quick breads, muffins, meat loaf, lasagna, and soups." If parents are concerned their child's pickiness is negatively impacting health and growth, they should consult with their pediatrician to chart growth patterns and consider a pediatric nutritionist or nutrition therapist.