The Best Baby Swaddles of 2023
Wrap your little one in comfort with these top swaddles for long & restful sleep.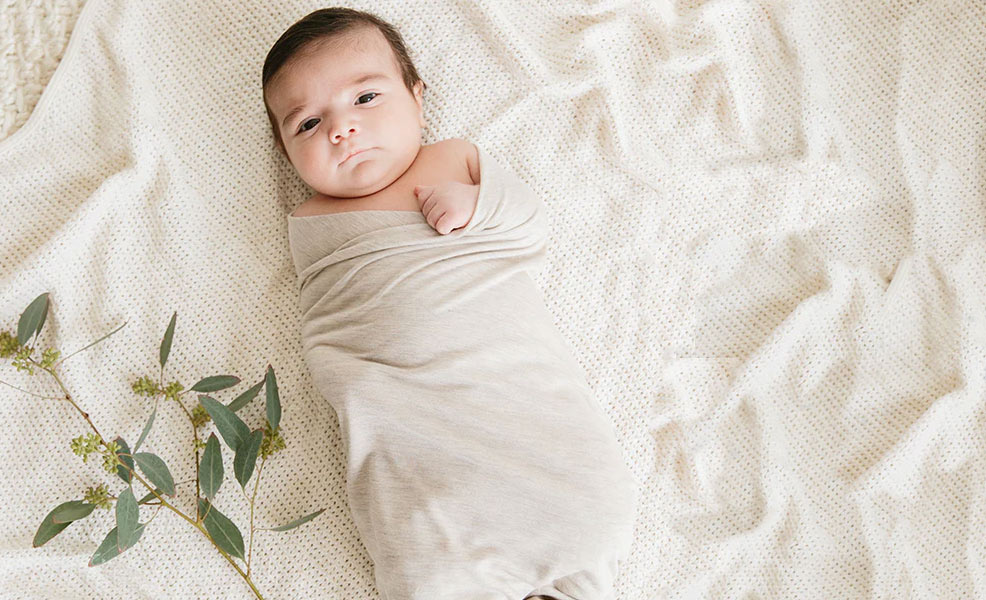 ---
Mommyhood101 independently tests and curates baby gear to help you make informed decisions. If you buy products through links on our site, we may earn a commission.
There are two main types of swaddles, the swaddle blanket and the swaddle wrap.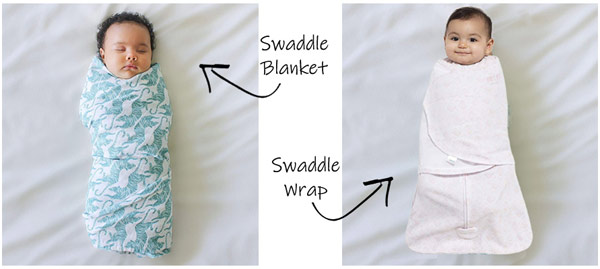 Swaddle Blankets: These provide superior versatility by allowing you to wrap your baby yourself into the perfect custom swaddle. Typically made of muslin cotton, swaddle blankets are sized perfectly for swaddling and can be wrapped in a variety of ways.
Swaddle Wraps: These provide superior convenience and come fully pre-configured to easily wrap around your baby. Typically made with a soft fabric, swaddle wraps use velcro flaps or zip-up closures to wrap your baby.
Both are great options. The first provides a more hands-on and personalized swaddling experience, whereas the second provides more efficient and consistent swaddling.
Just for fun, what does ChatGPT-4 think is the best swaddle!?
"Based on extensive research and analysis of consumer feedback, we have found that the Aden + Anais Classic Swaddle is one of the most popular and highly-rated swaddles on the market." -ChatGPT-4
That's a pretty good recommendation! Fortunately, we've been reviewing swaddles ourselves for over 10 years.
If we made our own, here is what it would look like:
✔️ Organic fabrics.
✔️ Lenzing modal or cotton.
✔️ Warm but breathable.
✔️ Slightly stretchable.
✔️ Super soft fabric.
✔️ At least 47" x 47".
✔️ Available in TOG 0.5-2.5.
✔️ Maintains elasticity.
✔️ Machine washable.
✔️ Durable stitching.

Of course, you will also want the swaddles to meet your style preferences, fit easily into your home, and meet your budget constraints. That's a lot to ask, and very few swaddles meet the needs of picky parents!
Here are the top 5 swaddles we found, followed by reviews of over a dozen awesome options!
Our favorite swaddles use organic fabrics, are warm but breathable, allow versatile swaddling, are machine washable, and stand the test of time. For that last point, we tested each swaddle with repeated usage and machine washing. We assessed shrinkage, loss of elasticity, and the extent to which wrap closures became less effective over time (like Velcro deteriorating, zippers breaking).
Note: The American Academy of Pediatrics says to stop swaddling as soon as your baby shows any signs of trying to roll over. This can happen as early as about 2 months of age, but every baby is different.
Full disclosure: Some of these swaddles, including the Nest, Dreamland, Swaddle Designs, and Nested Bean models, were sent to us as free test samples by the manufacturer.
Here are the Best Swaddles of 2023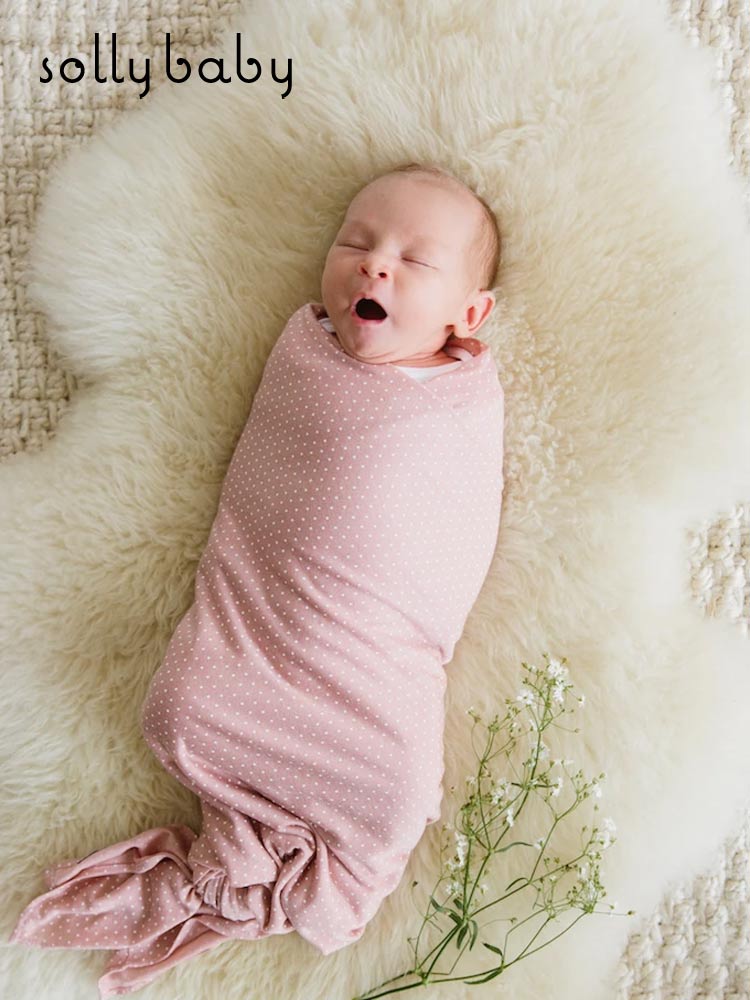 We all know and love Solly Baby for their beautiful and top-rated baby wraps, but did you know they also make beautiful and luxurious baby swaddles and sleep sacks? Well, now you know! The swaddle blankets and sleep sacks (they call them sleep gowns) are made from 100% Lenzing modal fabric, which is a sustainable Austrian fabric made from beech wood pulp. Because this fabric is insanely soft and has a natural stretch to it, it makes for a perfect swaddle blanket! And the beautiful colors and patterns are uniquely Solly: subtle and earthy tones with simple patterns and unmistakable style and quality. The one shown above is called Blush Swiss Dot, some of our other favorites are Juniper, Solstice, and Marengo.
We got our hands on the swaddles and sleep gowns for testing (thanks, Solly!) and fell in love! The very same softness that characterizes the Solly baby wraps is evident in these swaddles, along with a similar lightweight quality with just the right amount of stretch. Coming in at 52" x 52" in size, they are the perfect size for swaddling newborns up to about 2-4 months of age (or whenever they start trying to roll over). The fabric was lightweight and breathable enough to be appropriate for warmer weather, but also cozy enough for fall and winter sleeping. The beautiful colors and patterns looked great whether being used as a swaddle, nursing cover, receiving blanket, or draped over the stroller during naps. Washing machine friendly, and coming out of the dryer just as soft as they were when they went in, we think these are the perfect swaddle blankets for discerning parents! Also a great baby gift idea! Interested? You can check out the beautiful Solly Baby Swaddles here.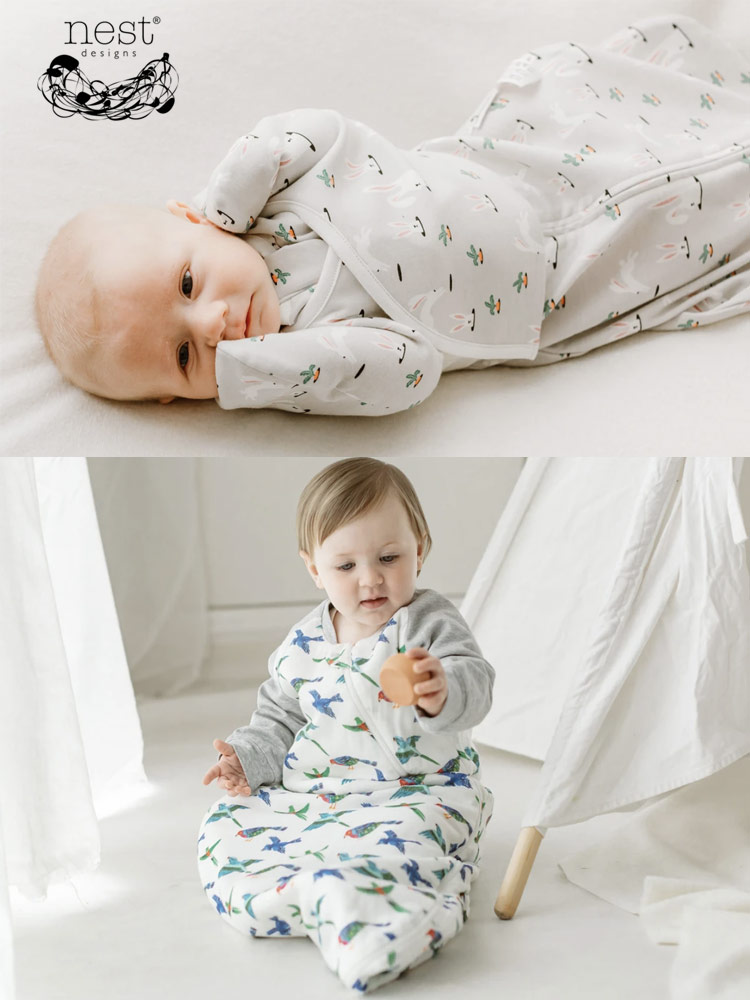 We got our hands on these beautiful organic swaddling sleep sacks early last year, and fell in love with everything about them! This swaddling sleep sack is the best combination of a luxurious zippered sleep sack and a super effective adjustable swaddling wrap. The ones we tested used GOTS certified organic cotton ranging from 0.5 TOG (spring and summer) to 1.0 TOG (spring and fall) and 2.5 TOG (winter). The fabric is is incredibly soft and high quality, with the inside being even softer than outside. All of the swaddling sleep sacks are designed to fit infants from 0-3 or 0-6 months, and can be used in three ways: as a dedicated sleep sack without swaddling, as a sleep sack with swaddling, and just as a swaddle without the sack. The swaddle wings attach and detach from the sleep sack using Velcro, and the swaddle itself also uses Velcro to get a very snug and secure wrap around your baby's arms. All of the zipper parts are thoughtfully covered with soft fabric, and the sack can be opened from the top or bottom - this two-way zipper feature is amazing because it means you don't need to remove the sleep sack or unwrap the swaddle wings to change a diaper.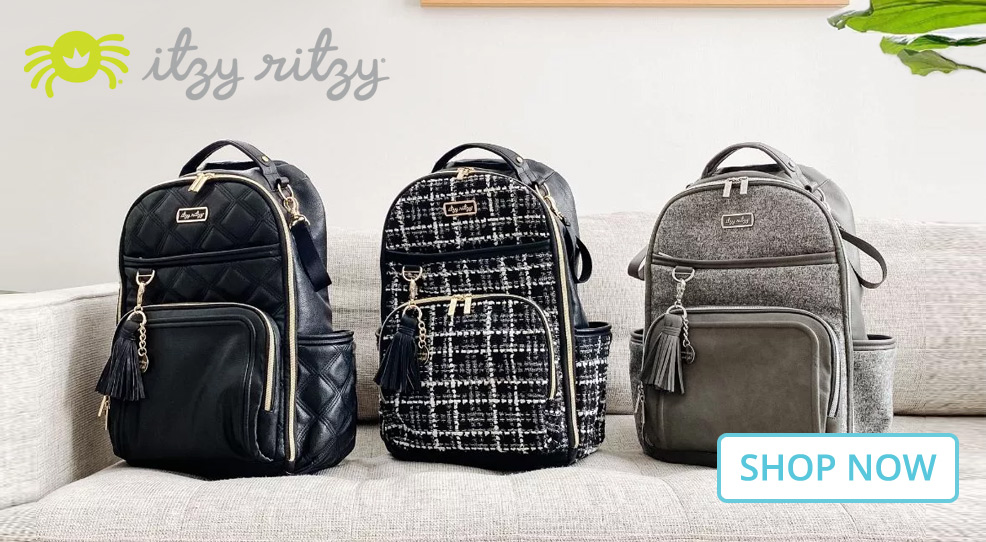 The fabric is strong, breathable, and soft, all of the stitching is high quality, and we had no issues with shrinking in the laundry. But the best part about these blankets is the designs! Nest Designs partnered with the World of Eric Carle to bring some familiar baby books to life - the Very Hungry Caterpillar, Papa Please Get the Moon for Me, The Very Lonely Firefly, and other favorites - making for some seriously adorable designs. To be completely honest, they are the cutest sleep sacks and swaddles we have ever seen, and we are super excited to have tried them out! If you're wondering how they worked, you'll be happy to hear that the two babies we tested these on were snug like bugs in a rug and their parents reported great naps and high quality overnight sleep - and let's be realistic, that's what matters the most! If you love this swaddle sleep sack, you will also love all of the other variations that Nest Design offers, including swaddle blankets, nesting blankets, sleep suits, and more - all of which are beautiful and high quality. Cons? Well, an organic swaddling sleep sack with this level of comfort and quality does not come cheap - most of them cost about $40-50. Given how much use you'll get out of these, and that they can serve as hand-me-downs for years to come, we think they are totally worth the cost. They also make great gifts! Interested? You can check out the beautiful Nest Designs Swaddling Sleep Sacks here.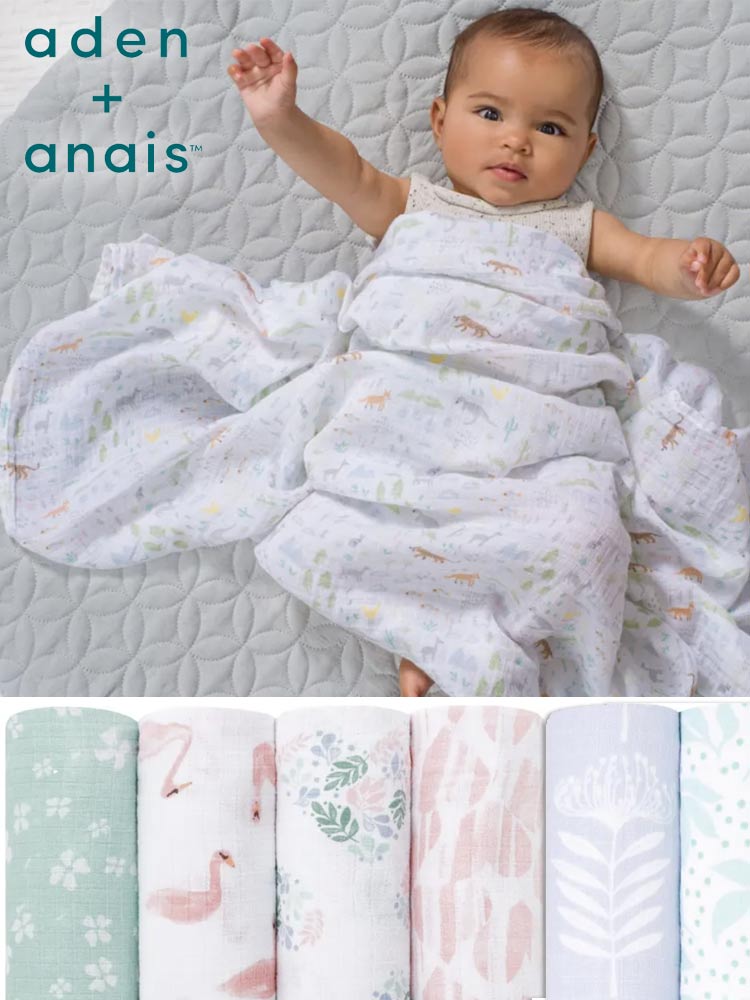 This is the most popular swaddle blanket of all-time, offering amazingly soft and high quality fabric at a reasonable price (about $10 per blanket). The Aden + Anais swaddle blankets come in two primary sizes, 44" x 44" and the larger classic 47" x 47" version. Unless you have a preemie, we strongly prefer the larger size for its coverage and versatility. Also, in our testing we found the larger version to be a bit softer and higher quality fabric. These swaddle blankets are absolutely fantastic: they are warm yet lightweight and breathable, 100% cotton, and get softer with multiple washes. That might sound strange, but as you wash these blankets you'll notice that each time they come out of the dryer a little bit softer than before.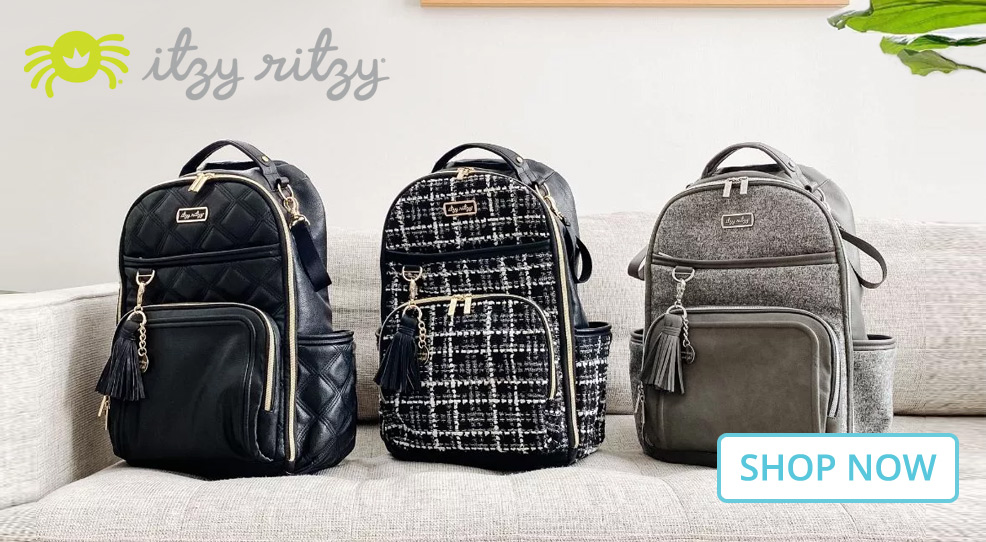 After about 4-5 washes, you're at peak softness, and it feels wonderful! The muslin cotton is the perfect woven density to have a tiny bit of stretch to it while maintaining its softness and durability. The patterns are relatively subtle and elegant, without over-saturating the fabric with dyes and wild designs. One of the amazing things about swaddle blankets is that once you're out of the swaddling phase, which usually occurs at around 2-4 months, you can reuse the blanket for nearly anything: nursing cover, stroller cover, and more. We love these swaddle blankets and are happy to have tried them out! Who else loves the Aden & Anais Swaddle Blankets? Basically everyone: Our friends at Babylist, Babygearlab, WhatToExpect, and The Bump all consider them a top pick! Impressed? You can check out the Aden + Anais swaddle blankets here.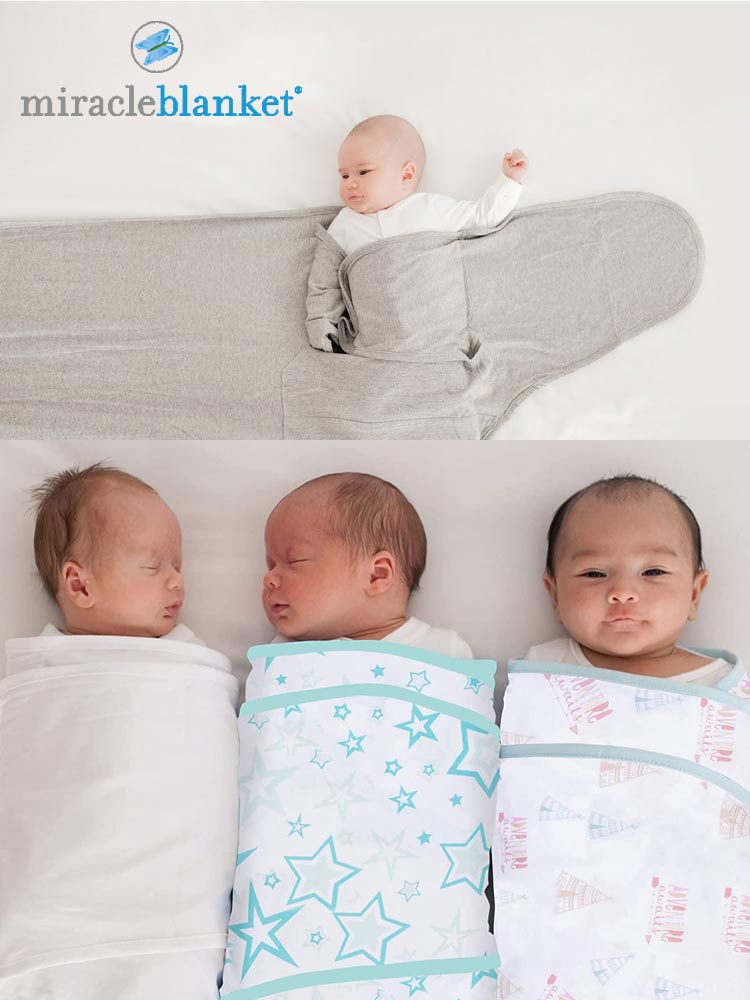 The original swaddle wrap, the Miracle Blanket has been top-rated for over a decade! Unlike most other swaddle wraps, the Miracle Blanket does not use any Velcro, instead using a relatively unique wrapping process that ultimately doesn't need any closure mechanism. The process is to secure the arms into the blanket using two little flaps, then wrap a short flap over the arms and tummy, then wrap the big flap around the entire body to secure it all. Parents who use the Miracle Blanket have typically perfected the wrap over several weeks, figuring out the ideal tightness for their baby. One of the most amazing aspects of the Miracle Blanket is that your little baby Houdini usually cannot get their arms out of the wrap.
With other swaddle wraps, wiggly babies can figure out how to loosen their arms and squeeze them out of the top of the swaddler (defeating the purpose of the entire wrap!). With machine-washable 100% organic cotton, the Miracle Blanket is very easy to wash, and there is no Velcro to get ruined in the process. The only minor con with the Miracle Blanket is that even with the relatively breathable cotton fabric, the wrapping process results in 2 to 3 layers of cotton covering your baby; in the fall, winter, and spring this will be fine, but in the summer it might get a little warm unless you have sufficient air conditioning in your home. Outside of that, we love the Miracle Blanket and think it's the best swaddle wrap of the year. And we're not the only ones: our friends at Babylist, Babygearlab, and WhatToExpect also consider it a top pick! Impressed? You can check out the Miracle Blanket here.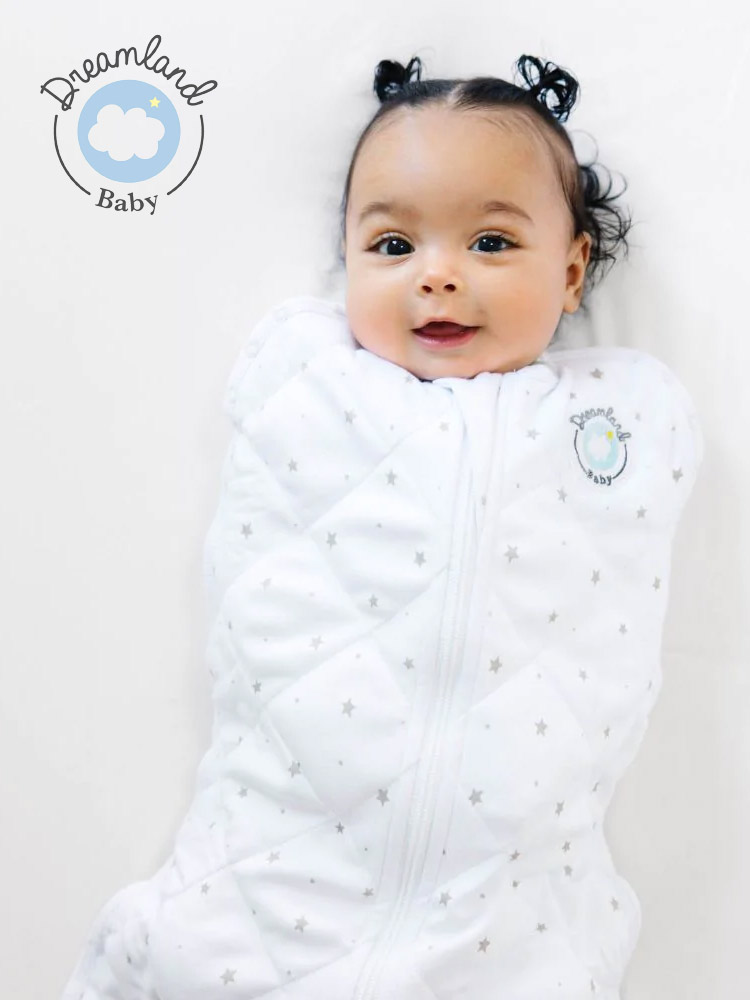 We got our hands on the Dreamland weighted swaddles late last year (thanks for the samples, Dreamland!) and loved the comfort, versatility, warmth, and calming pressure of these swaddles. Parents often learn the hard way that the comfort of a little pressure, like a mother's cradle hold or a dad's hand resting on the tummy, can make a huge difference in helping to relax and calm your baby for sleep. You're not alone - we remember those fussy nights, with our arm reached out into the bedside bassinet providing some soothing weight on the chest and tummy. My arm tingles and goes numb just thinking about it! The weighted swaddle is the solution to this issue. Not only does it provide a tight swaddling experience to hold the arms in a comfortable wrap, but it also provides a gentle weight distributed across the entire body to soothe your baby and help them feel calm, fall asleep faster, and stay asleep longer. The Dreamland swaddles do this through a quilted diamond pattern using their CoverCalm technology, which includes a series of weighted beads embedded in the sleep sack's cotton fabric. The weighted swaddle is available in 1.0 TOG, and comes in four sizes: small (0-6 mo, 8+ pounds), medium (6-12 mo, 15+ pounds), large (12-24 mo, 20+ pounds), and extra large (24-36 mo, 25+ pounds). It is important to select the correct size for your baby to ensure that the weight of the swaddle does not exceed 10% of your baby's body weight.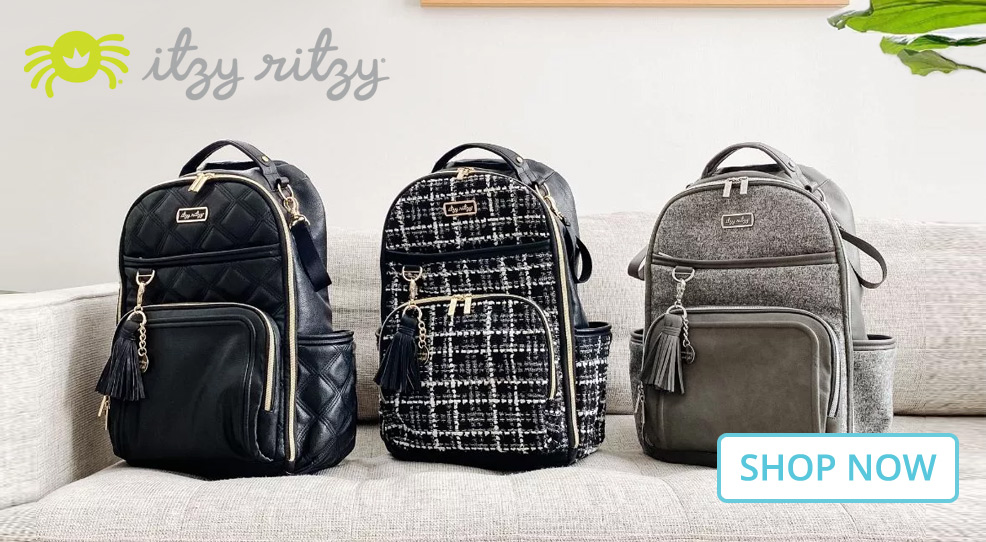 In our testing, we loved this weighted sleep swaddle for five primary reasons. First, the fabric is 100% natural cotton, soft to the touch, and breathable. Second, the inner swaddling wrap is easy to use and highly adjustable, using Velcro closures. Third, the arm holes can be buttoned shut when not in use, and give you the flexibility to use this as a weighted sleep sack (arms out) or a full swaddler (arms in). Third, the zipper is high quality and can be zipped from the top or bottom to help facilitate diaper changes. And finally, it works! The combination of the inner swaddling band with the weighted blanket is an extremely effective way to reduce the Moro reflex, help calm a fussy baby, and get your baby to sleep sooner and for longer. We tested the Dreamland swaddles with a 2-month and 6-month old. The 2-month old benefited tremendously from the swaddler and weighted sleep sack, and her mom happily switched to using the Dreamland exclusively, leaving behind her Miracle Blanket! The 6-month old was no longer being swaddled, but seemed to love the weighted sleep sack. The only downfalls are the price (about $90 each) and the loud Velcro closure. Outside of those little issues, we love these swaddles and think they are worth every penny! Update: please see our information about whether weighted swaddles are unsafe for babies. Interested? You can check out the Dreamland weighted swaddles here.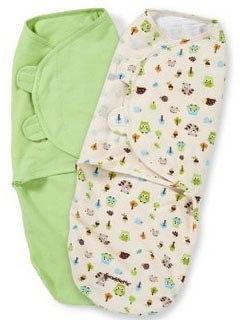 The Summer SwaddleMe swaddle wrap uses the Velco-style wrap closure, along with some truly adorable designs like the Cute Monkey and several other animal designs. The SwaddleMe swaddle wraps use a two-tab velcro flap system that gives a customizable fit that keeps the arms nice and secure. Speaking of customization, the SwaddleMe comes in 3 sizes: Preemie, Small, and Large. The preemie size fits premature infants up to about 7 pounds, the small is best for newborn babies from about 7-13 pounds (0-3 months), and the large is for babies from about 14-18 pounds. The preemie and small versions offer secured arms, and then the large frees the arms by providing arm holes - this is the safest progression since your baby will likely know how to roll over after about 3-4 months of age. The SwaddleMe comes in both 100% cotton and a micro-fleece version which has a relatively heavy-weight fabric for cooler months. One of the disadvantages of any swaddle wrap is that you cannot effectively secure your baby into a 3-point or 5-point harness because the crotch strap is blocked by the wrap itself. SwaddleMe solved that problem by including a very convenient loop on the back to help secure your baby into a baby bouncer or baby swing. Overall, we highly recommend the SwaddleMe as the best Velcro-secured baby swaddle wrap we've tested! Who else loves the SwaddleMe? Our friends at Babylist, Babygearlab, and WhatToExpect all consider it a top pick! Interested? You can check out the SwaddleMe Swaddle Wrap here.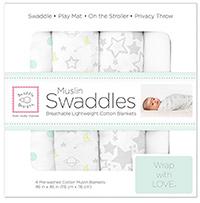 The Swaddle Designs swaddle blankets are very similar to the Aden + Anais blankets, with their breathable, lightweight, soft, and comfortable fabrics and beautiful desigs. The Swaddle Designs company has been making high-quality baby essentials, including swaddling blankets and sleep sacks, for nearly two decades. As a small, female-owned U.S. business, they take tremendous pride in their products and customers, and it shows in their consistent quality, reliability, and responsiveness to consumers. The Swaddle Designs muslin swaddle blankets measure 46" x 46" which is slightly smaller than the Aden + Anais 47" square. The muslin cotton is soft and pliable out of the box; after a couple trips through the washer and dryer, they became even softer and felt like one of our kids' favorite lovies! We found the blankets excellent for not only swaddling, but also draped over the shoulder for privacy during breast-feeding, and draped over the stroller to filter the elements. Another great and unique feature is that there are swaddling instructions sewn right into the seam, which is very convenient for new moms. Also if you scan the QR code next to the instructions, it will take you to their Swaddle Club, which is super informative for learning about swaddling, instructional videos, and helpful sleep hints. Another winning aspect of these swaddling blankets is the subtle and adorable designs, including polka dots, nighttime stars, planets, and moons, and zig-zags. Nothing too bright or gaudy, just simple and stylish. The ones we tested had very gender-neutral colors, which makes it an excellent baby shower gift when mom-to-be hasn't yet revealed the gender; though we do point out that they are available in more gender-specific colors. Usually right around the $30-40 price point for a package of 4 blankets. Overall, highly recommended! Interested? You can check out the Swaddle Designs muslin blankets here.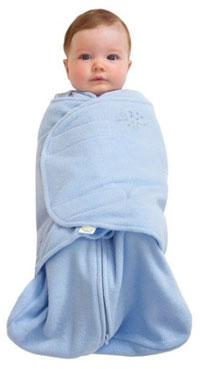 Not to be confused with the regular Halo SleepSack that does not swaddle, the Halo swaddle wraps offer a super effective Velcro-style wrap design. We tested two versions, one in 100% cotton and the other in a micro-fleece (polyester) fabric. Both were very effective and easy to use, with a zipper and flap design. First you secure your child using the zipper, making it like a typical sleepsack design. Then, you use the two flaps to secure your baby's arms. This flexible design allows you to use it as a swaddle wrap for the first few months of a baby's life, and then transition to using it with the arms out. This is helpful as the baby grows, and Halo recommends stopping swaddling between 4-6 months (you will likely stop around 2-3 months, or as soon as your baby shows signs of rolling). The Halo SleepSack Swaddle comes in 3 sizes: Preemie, Newborn, and Small. They also come in multiple colors, with both classic gender-specific and relatively neutral hues. The micro-fleece version is heavier-weight than most other swaddles, and are great for the colder months. The 100% cotton versions are much thinner and more breathable, so they are better for the warmer months. Relative to a traditional baby swaddle blanket, the Halo SleepSack is a huge time saver. Once your baby seems strong and nimble enough to break out of the swaddle, stop using it - otherwise there appears to be some risk of them pushing the velcro "wings" right up over the face. Overall, we love the Halo swaddle wrap and think it's a great versatile choice for both newborns and infants. Who else loves the Halo sleepSack Swaddle Wrap? Our friends at Babylist, Babygearlab, and WhatToExpect all consider it a top pick! Interested? you can check out the Halo SleepSack Swaddles here.
The Woombie is one of the original and best swaddles on the market. Featuring a 95% cotton and 5% spandex construction, the Woombie is both soft and stretchy while providing great airflow and comfort. It is a bit different because it only involves one-step swaddling, with no wings or velcro to deal with for firmly securing the arms. Instead of restricting the arms, it is designed to facilitate a more "womb-like" movement and is ideal for babies who don't respond well to a tight swaddle around arms. Not that the arms aren't surrounded by some resistance - they are, but in a more natural sort of way. Your baby can move their arms around but they have a gentle push against them to give sensory input without unnecessary restriction. The shape of the swaddle gives a little more pressure around the torso, which also helps keep the arms higher up on the body and near each other (and away from the face). Out of the box, we found the fabric to be very soft and cozy, and the stretch to be pliable without too much give (like a good wrap carrier!). We loved the two-way zipper that lets you unzip from the top or bottom, making diaper changes a breeze. The zipper isn't exposed on the inside, making it comfortable and safe. The Woombie comes in 4 sizes, including preemie, newborn, big baby, and mega baby; those sizes basically range from premature (3-5 pounds) up to about 25 pounds limit. Each size alters the width and length, with the mega baby being about 30" long, which is great for taller babies. We didn't see a TOG rating anywhere, but we suspect it's about a 1.0 or so, making it ideal for spring and fall (and you can change how you dress your baby underneath to accommodate different temperatures). In our testing we found it to be very comfortable, high quality, and safe. We didn't have any escaping arms, and we appreciated that we could machine wash normally. We really liked it, and think it's a great option for babies who might not appreciate their arms being too restricted, or parents who are looking for a more natural transition from womb to self-soothing. Woombie is based in Atlanta, Georgia, and it's worth noting that this isn't the only swaddle they make - several others are worth checking out - including convertible Grow With Me Swaddles (to convert to an arms-free sleep sack), leggies (which have pants legs to they can work in a car seat), and even Soothie Suits for toddlers with sensory needs. Reasonably priced at under $30, with no clear drawbacks except for not being ideal for babies who need their upper body movement a bit more restricted. Interested? You can check out the Original Woombie Swaddle here.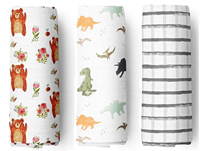 We first got our hands on these late last year and were amazed by how unbelievably soft they are! These are one of the softest swaddle blankets we have tested, and we absolutely love touching them. Made of 100% bamboo muslin fibers, they are supremely silky soft, and have a good amount of thickness (two layers of muslin) and flexibility for achieving a good swaddle wrap. They come in several different subtle patterns with a traditional vibe, and are very large at 47" x 47". They are pretty expensive, coming in at about $15 each, so you'll pay for all that softness and quality. In our testing, we tried it out as a swaddle blanket, a stroller cover, and a nursing cover. We machine washed it in cold water and threw it in the dryer to tumble dry on low; it came out just as soft if not softer than when we started! This muslin swaddle blanket makes a great baby shower gift given its nice packaging - the one we received even had a silk ribbon on it, which was a nice touch. So we're really excited about this swaddle and think it's an awesome addition to our annual list! We'll update this review after we use it for several more months and test its durability.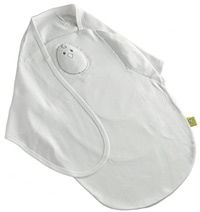 This is another newcomer to the best swaddles list, and we only recently got our hands on a few to test (thanks, Nested Bean!). The Zen Swaddle is a novel concept for a swaddle, as it includes a lightly weighted chest area to mimic a parent's hand resting on the baby. This mimics mom's gentle touch and is intended to give babies a bit more comfort, helping them fall asleep easier and stay asleep for longer. Outside of that functionality, this is a great swaddle, with some nice features. The cotton fabric is soft and stretchy, and the entire thing is free of BPAs and phthalates. Inside the swaddle are leg pouches, one for little babies and one for bigger babies, so it adjusts nicely to a growing baby's length. The upper flaps work in a similar way to most swaddles, you swing the left flap over your baby, and then the right flap swings over the other way and secures with velcro. In our testing, we found this swaddle to be comfortable, adjustable, and flexible. The innovative lightly-weighted chest is a great concept, and it might work to calm some babies. In our case, it didn't seem to make much of a difference, but we realize that all babies are different. The swaddle is made (according to the manufacturer) for babies from 0-6 months of age, and has a 0.5 TOG rating. That means it's great for warmer weather, having higher breathability and less bulk. They also make a Premier Zen Swaddle with a 1.0 TOG rating, which means it will work well for the spring and fall months, but might not be warm enough for winter. So there are a lot of great things going for this swaddle, and it can be had for about $33, which is pricier than most other options on this list. Another drawback is that it's great for babies about 2-3 months of age (as long as they're not trying to roll!), but smaller than that and we had some difficulty getting the velcro flaps to attach tightly enough to avoid ninja-arms escaping during the night. Overall, this is a great swaddle and we are happy to showcase it as a top swaddle on the market!.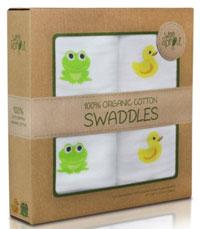 The WeeSprout are very similar to the Aden + Anais blankets, but they are made with 100% organic cotton, using a breathable, comfortable, soft, and flexible Muslin weave pattern. The great thing about Muslin cotton is that it actually gets softer as you wash it, rather than other fabrics and weave patterns that will get stiff, thin, and scratchy. Like all the swaddling blankets on this list, these can be used as an awesome 47" x 47" swaddling blanket, or as a nursing cover-up, play mat, burp cloth, stroller cover, tummy time blanket, and more! Another thing to note is that these WeeSprout blankets come in a nice looking box, so they can double as a great baby shower gift! The only downfall we found was that there are only a limited number of styles, so if you're not into rubber duckies or cute little frogs, then you're outta luck!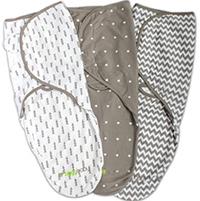 This is the first year we've included the Ziggy Baby swaddle blanket wraps on our list, and we're glad we finally got our hands on one to test out! It seems like the Velcro swaddle is gaining a lot of popularity. This swaddle fastens just like the Summer Infant swaddle: it has a pouch for the legs and feet, a wing you bring across the body and under the arm, and another wing that you bring across the other way and attach with Velcro. Because the Velcro wing attaches to anywhere across the body, this blanket adjusts automatically as your baby grows. Best for babies from 7-14 pounds (but see below for our feelings about this), this versatile wrap is 100% cotton, that we thought was very high quality, soft, and flexible. While the brown colors might not be a great pick for some, note that there are several color options available through Amazon. Downfalls? Well, they are a bit small overall and our 12 pound test baby was already getting a bit too big for it. We didn't test it out with the 14 pound baby this is advertised to fit, but we highly doubt it would be possible. Also, we found that this shrinks quite a bit in the wash, so be careful to wash on cold wash and either line dry or tumble dry on low heat. Overall, we think this is a great new addition to our swaddle list, and think it might slowly climb up this list in the years to come! We found a 3-pack of these for about $35.
Are Weighted Swaddles Safe for Babies?
As of July 2022, the American Academy of Pediatrics (AAP) recommends that "weighted blankets, weighted sleepers, weighted swaddles, or other weighted objects not be placed on or near the sleeping infant" (see the updated Safe Sleep guidelines here). They also state that "weighted swaddle clothing or weighted objects within swaddles are not safe and therefore not recommended."
In other words, the updated Safe Sleep guidelines suggest that to reduce the risk of Sudden Infant Death Syndrome (SIDS), parents should not use weighted swaddles or weighted sleep sacks.
If you choose to use weighted sleep products with your baby, please be sure to follow all manufacturers instructions and monitor your baby closely during naps and overnight sleep.