Cubo Ai Plus Baby Monitor Review and Videos
Is the Cubo the smartest new addition to the baby monitor market? We found out.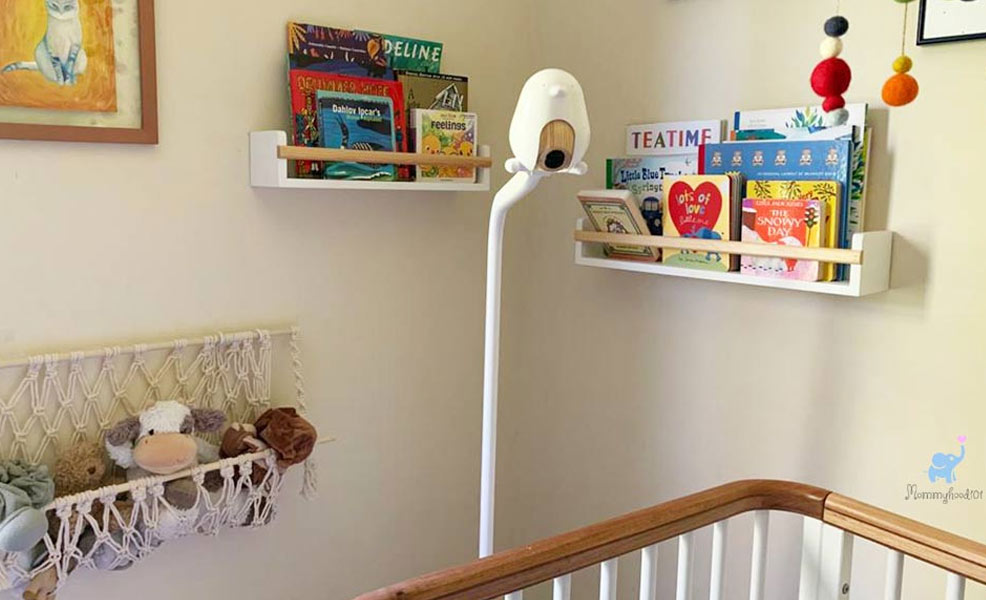 ---
Mommyhood101 independently tests and curates baby gear to help you make informed decisions. If you buy products through links on our site, we may earn a commission.
When we first got our hands on the original Cubo baby monitor for testing back in early 2020, we were impressed with its design, features, and innovative technology. Not to mention its adorable design!
Fast-forward a few years and Cubo has done it again: they released a beautiful and highly capable new Cubo Ai Plus smart baby monitor, and an accompanying sleep sensor pad, with some serious capabilities!
We were lucky enough to get our hands on the newest, most updated Cubo Ai Plus (for 2022-2023), and we put it to the test!
Full disclosure: Jeneration PR, which represents certain aspects of Cubo product marketing and public relations, was generous enough to provide us with free samples of the new Cubo Ai Plus smart baby monitor for testing (thank you!).
The Cubo Ai Plus provides the ability to stream audio and video from the baby monitor to your smart device, no matter where you are in the world!
At work? On date night? About to fall asleep and want to check on your baby one last time? Just power up the app and take a peek.
As of this writing, the newest Cubo Ai Plus smart baby monitors are available at Amazon for as low as $199 (that's about $100 less than the Nanit Pro!) with the wall mount, and going up to $299 with the 3-mount system (floor, crib, and mobile stand).
Is it worth the cost? Let's see how it performs!
Cubo Ai Plus: Overall Ratings
Based on our hands-on reviews, we give the new Cubo Ai Plus baby monitor bundle (including the Sleep Sensor Pad) an impressive 4.5 out of 5 stars:
Overall Conclusions: Cubo Ai Plus Baby Monitor
Most parents (or parents-to-be!) don't have time to read through this entire article, so here is a summary of what we found.
We were excited to test the newest Cubo baby monitor, the Cubo Ai Plus, along with the innovative new Sleep Sensor Pad.
We were pleasantly surprised by the following aspects:
✔️ Easy setup & operation.
✔️ Flexible mounting options.
✔️ Remote zoom.
✔️ Remote tilt.
✔️ Nursery temperature monitoring.
✔️ Nursery humidity monitoring.
✔️ Integrated night light.
✔️ Two-way audio.
✔️ Excellent infrared night vision.
✔️ Lullabies & white noise.
✔️ Covered Face & rollover alerts.
✔️ Cry & Cough Detection.
✔️ Sleep analytics on app.
✔️ 1080p HD Sony wide-angle lens.
✔️ Excellent security (AES-256 bit).
✔️ Works with internet outage.
✔️ Pair up to 5 cameras.
✔️ Sleep metrics & insights.
✔️ Micro-motion monitoring.
✔️ Cubo Ai Care Premium for free (1 year).
✔️ HSA/FSA eligible.
✔️ Alexa & Google Home integration.
✔️ Fast, high quality streaming.
However, like with any review we write, we had some little gripes worth mentioning:
❌ No battery backup.
❌ Will not work in internet outage.
❌ Cord covers not included.
❌ Sleep sensor pad is unnecessary.
❌ Premium subscription fee after 1 year.
Overall, we think the Cubo Ai Plus smart baby monitor has some excellent features, especially for the relatively low price of $199 (with the wall stand).
The Cubo Ai Plus has the best night vision quality we have seen in a WiFi baby monitor, and we love how adorable and easy to use it is. The camera quality is great, the streaming is fast and high resolution over WiFi and 5G/4G networks, and the Cubo app packs some serious safety features that will soothe even the most anxious parents!
We're very picky when we review baby monitors, so we did run into some minor annoyances. If the power or internet goes down, the Cubo will stop working.
The instructions say to cover the cords, but no cord cover is included. The sleep sensor pad is probably unnecessary, though it did work reasonably well; note that the batteries need to be replaced every week or two, which is a pain. Other than the typical first-year-free subscription plan on the premium app features, that's all the most considerable cons we could come up with.
Overall, we think the Cubo Ai Plus offers some excellent quality and features for a surprisingly fair price. Highly recommended!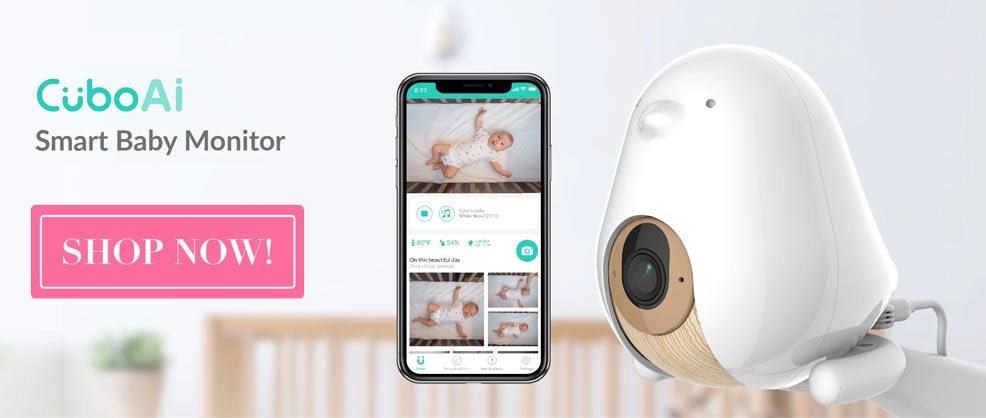 About Cubo
Cubo Ai was launched in 2019 on a crowd-funding platform (Indiegogo), quickly becoming the most successful crowd-funded baby monitor ever!
Cubo Ai was founded by Joanna, a mother who found herself constantly worried about possible unsafe sleep events such as a covered face, along with two others: KN Shan, and Steven Shen. They also worked closely with Cubo Ai co-creator and medical consultant, Dr. Kenneth Yeh, a pediatrician.
Based in Taipei, Taiwan, Cubo Ai is also known as Yun Yun Ai Baby Camera Co., Ltd. The Cubo Ai baby monitor first became highly popular in their local Taiwanese market, and they recently expanded globally, including Europe and North America. While Cubo Ai baby monitors are designed in Taiwan, they are made in China.
We first reviewed the Cubo Ai baby monitor back in early 2020, and were very impressed with its new safety features. We thought the floor stand was a bit unstable, we didn't like the hanging microphone, and we thought the connectivity left something to be desired.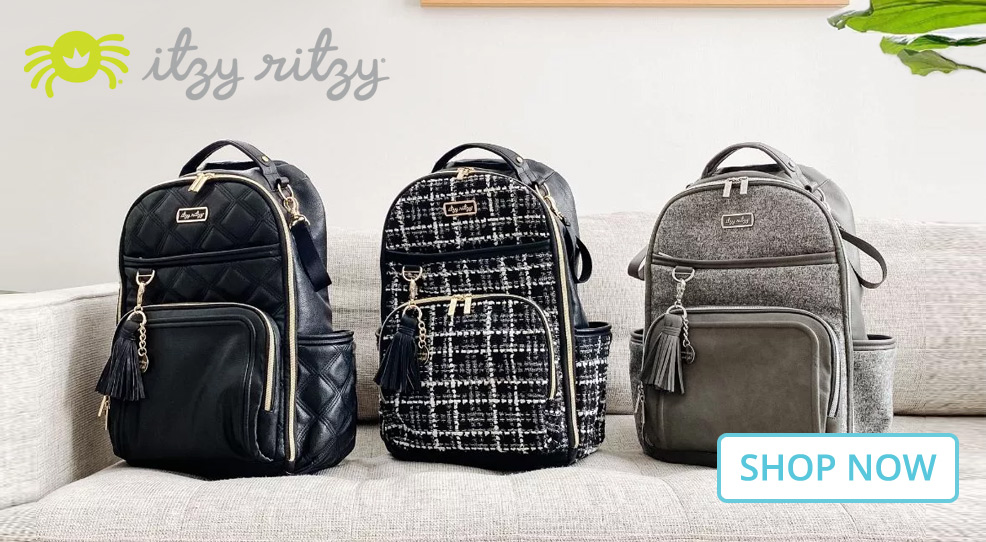 Well, fast-forward a couple years and Cubo Ai has made some serious improvements! We'll review those below.
As testament to Cubo Ai's popularity and growth, they were a CES Innovation Award 2022 Honoree, and have been featured on best baby monitors lists not only here at Mommyhood101, but also by our friends at The Bump, Motherly, and several other review websites (and they get a lot of praise!).
About Cubo Ai Care
Like most WiFi baby monitors, the Cubo Ai comes with a standard and a premium analytics product.
When you first pair the device, it will activate your free 1-year subscription to Cubo Ai Care Premium.
Cubo Ai Care Premium offers the following extra features:
30 days of sleep tracking and sleep analytics.
30 days of automatically captured photos of critical moments, including developmental ones (first time sitting up, smiling, lifting head, etc).
18 hours of video playback.
Ability to download alert events.
If you have a Sleep Sensor Pad, the premium subscription includes the Ai detection mode.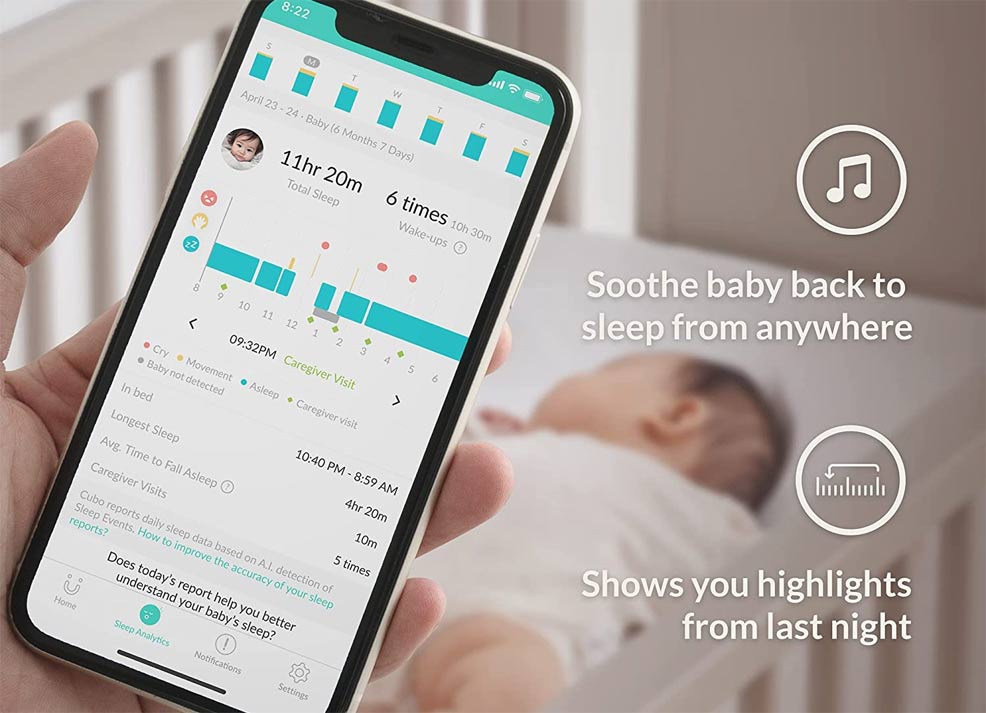 To continue using these premium features after the first year, you will need to purchase a subscription.
At the time of this writing, the Cubo Ai Plus premium plan costs $8 per month. You could also purchase in advance for a small discount: $45 for six months, or $80 for one year.
The Cubo Ai Plus Review
The Cubo Ai Plus was easy so setup and install, and it was a lot of fun to use. To get a handle on build quality and consistency, we tested three of the systems, including the Sleep Sensor Pads.
One we tested in our own home (to test basic features and connectivity) and the other two with a newborn and a 10-month-old infant, respectively.
The mom of the 10-month-old was using a Nanit monitor, which provided a great basis of comparison.
Below we go through the installation, features, and options, and discuss our impressions along the way.
Spoiler alert - we really liked the Cubo Ai Plus, and think it's an excellent option for parents looking for an impressive set of features at a relatively reasonable price!
Installation
The baby monitor and sleep pad came in two separate boxes (they're also purchased separately, with the Sleep Sensor Pad about $150 extra).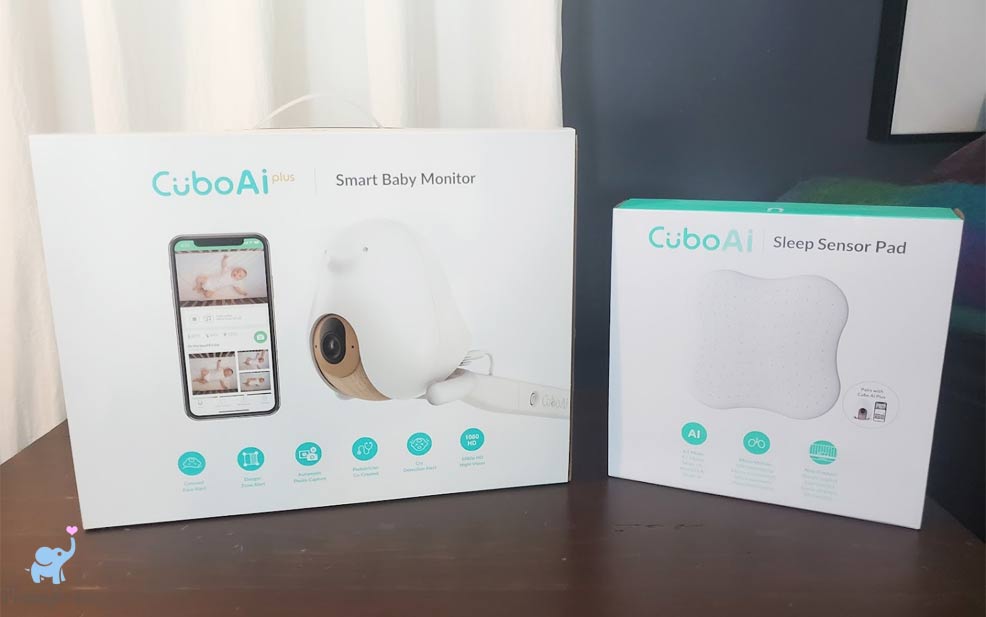 The Cubo Ai Plus comes very nicely packaged.
We like what they have done with all the design elements and packaging. Not quite to the level of Nanit or Miku, but close!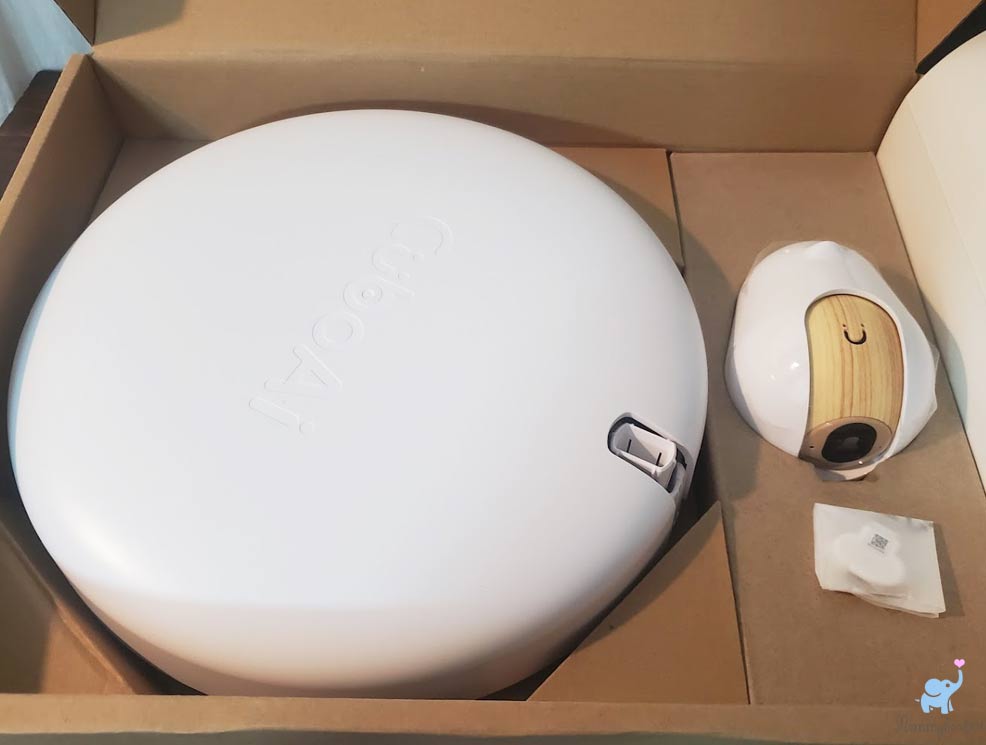 Here is a quick video of the Cubo Ai Plus unboxing that my husband put together:
On the bottom of the white inside cover, there is a little guide of what's in the box.
Just like a good box of chocolates, it's very helpful to know what you're getting yourself into before you start!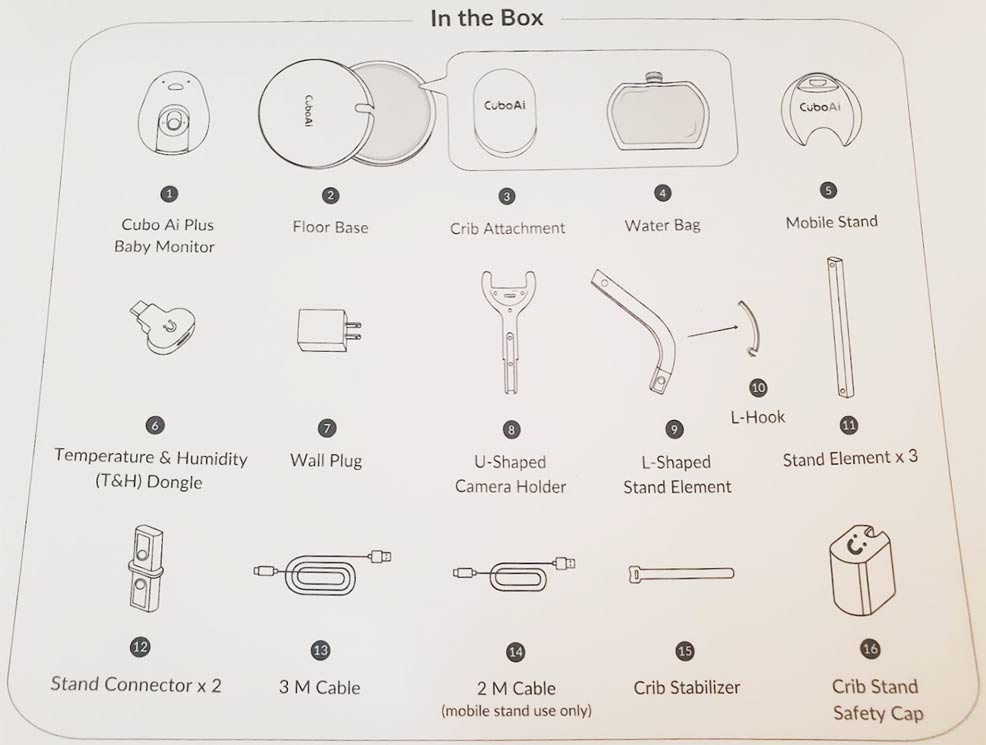 The instructions and quick start guide are very easy to follow.
Basically, you can assemble the floor stand in about 10 minutes. As mentioned in the above video, the base of the floor stand has a water bag in it, to help make the floor stand less top-heavy and vulnerable to tipping.
Assembly goes a bit faster when you have a little help. Or does it!?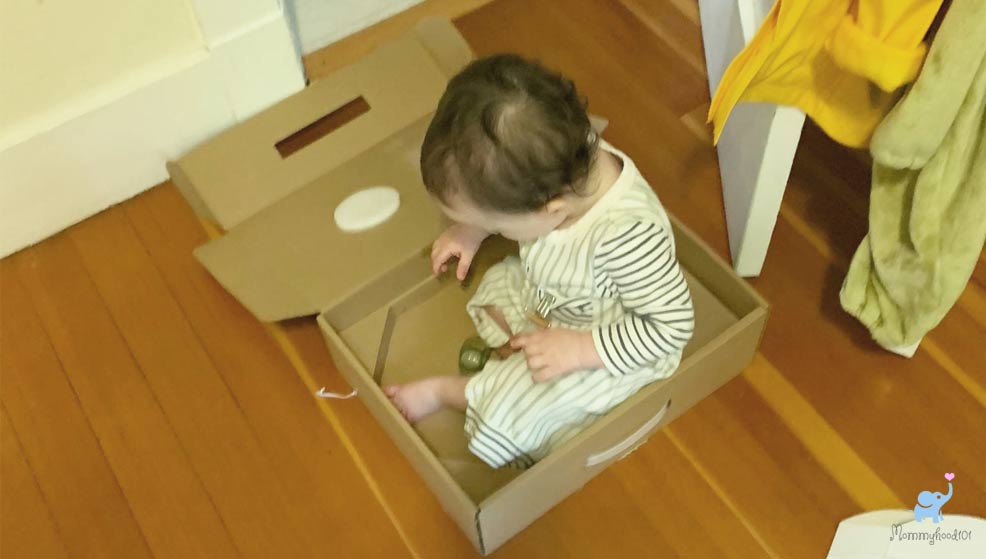 Here is the floor stand fully assembled: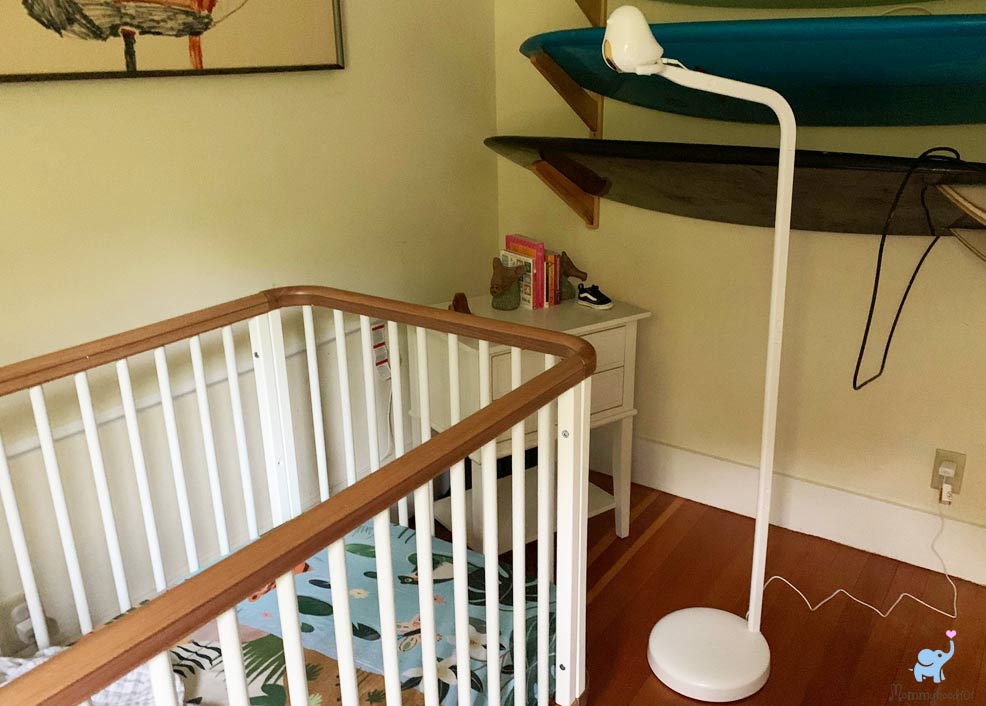 A couple things to notice.
The power cord is integrated into the vertical stand supports, hiding it away nicely.
The camera lens is angled down nicely so that you can see into the crib, and is remotely adjustable.
The floor stand has an impressively straight stance, without any leaning.
The Cubo Ai advises parents to cover the cord leading from the base to the plug, which we agree with. However, they don't include a cord cover for this purpose.
There are two additional ways to install the camera.
One is by using the included Velcro "crib stabilizer" strap that allows you to push the floor stand up against the crib and secure it in that position.
Here's what that looks like: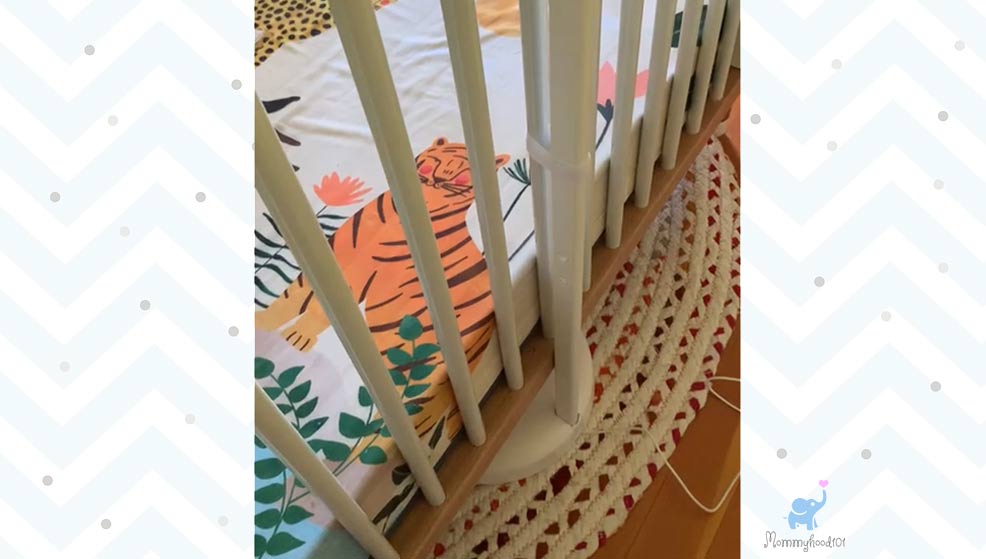 Here is a quick walk-around of the floor stand with the crib stabilizer strap attached:
Another is by using the included crib attachment, which allows you to skip the floor stand base entirely. Instead, it attaches a new base to the slats of your crib.
Finally, you can also use the mobile mount to set the Cubo Ai camera on a nearby bookshelf or dresser.
Wondering what crib that is? It's the beautiful and amazing Nestig Cloud (see our review here)!
Our favorite is the crib attachment, for a few reasons. One is that it's much sturdier and less vulnerable to a curious toddler than the floor stand. And second, we think it provided a nice consistent perspective on the crib, without worrying that it will get nudged (during cleaning, or an accidental kick) and lose its perspective.
That being said, the mobile stand is great for travel.
You can also purchase the Cubo Ai with only the wall mounting bracket, for about $100 cheaper. We haven't tried it, but we think it's definitely worth considering, especially if you're willing to drill holes in your nursery wall. The only downside of that option is the Cubo Ai cannot stand on its own when taken off the floor stand, so you'll need the mobile stand if you want to travel with it (you can purchase the mobile stand separately for about $30).
Cubo's Adorable Camera Unit
Did we mention how adorable the camera is? The shape, materials, and special details (like the smiley face) really stand out.
Even with the plastic protective sticker still on, it looks great!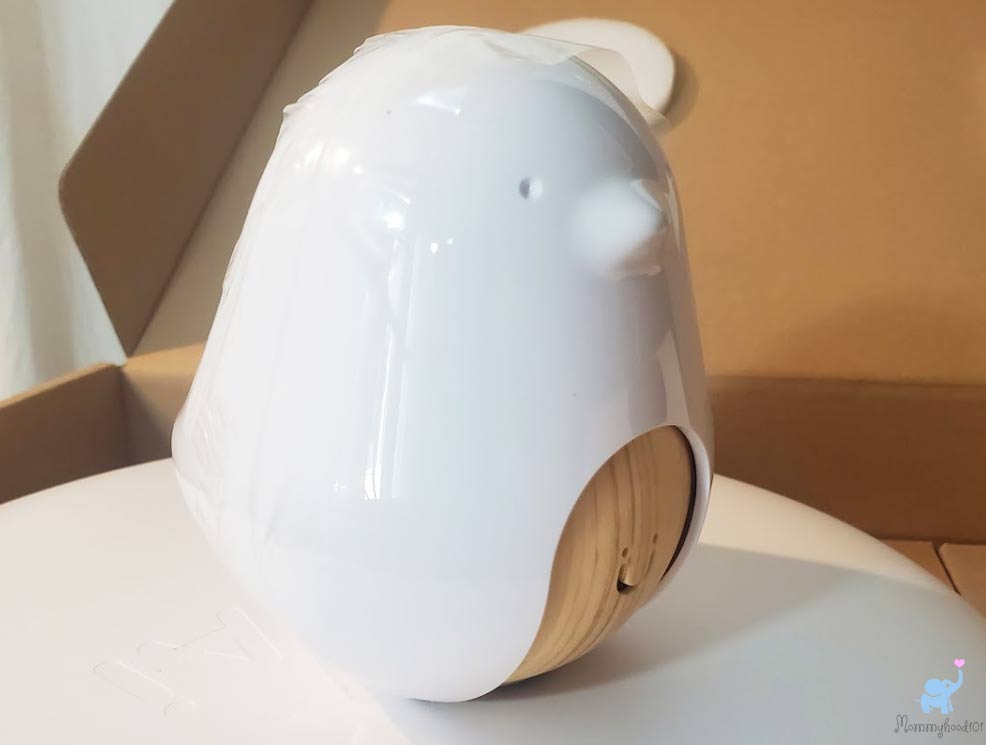 The camera itself uses high definition (HD) 1080p streaming video via a Sony lens with 135-degrees horizontal field of view
It also has an integrated microphone and speaker, which do a great job of capturing sound and providing two-way audio capability.
On the bottom of the camera is a small metal bracket that allows the Cubo Ai to attach to each of its stands.
There is no tripod screw hole, though that would have been a convenient addition for attaching to nearly anything.
There is a ton of tech integrated into this cute little camera, here are the highlights:
In addition to what we've already mentioned, the camera also has a night light, a detachable temperature and humidity sensor, and a light sensor that allows it to automatically switch between daytime and night (infrared) vision.
With its wide-angle camera, the Cubo Ai can be mounted relatively close to the crib without compromising field of view. More on that later.
The temperature and humidity dongle, which is installed in-line with the power cord (on the back of the camera), seemed like a bit of an afterthought on an otherwise very well-integrated camera system. It's also potentially easy to lose given that it's small and detachable.
Note that while there is a blue glowing status light on the back of the camera, that light can be turned off via the app for parents who want a truly dark nursery. Speaking of dark nurseries, the night light on the top works very well and provides a soft glow that's perfect for finding a stray pacifier in the middle of the night!
Cubo Ai Floor Stand
Overall, we thought the floor stand was a huge improvement over their first-generation model.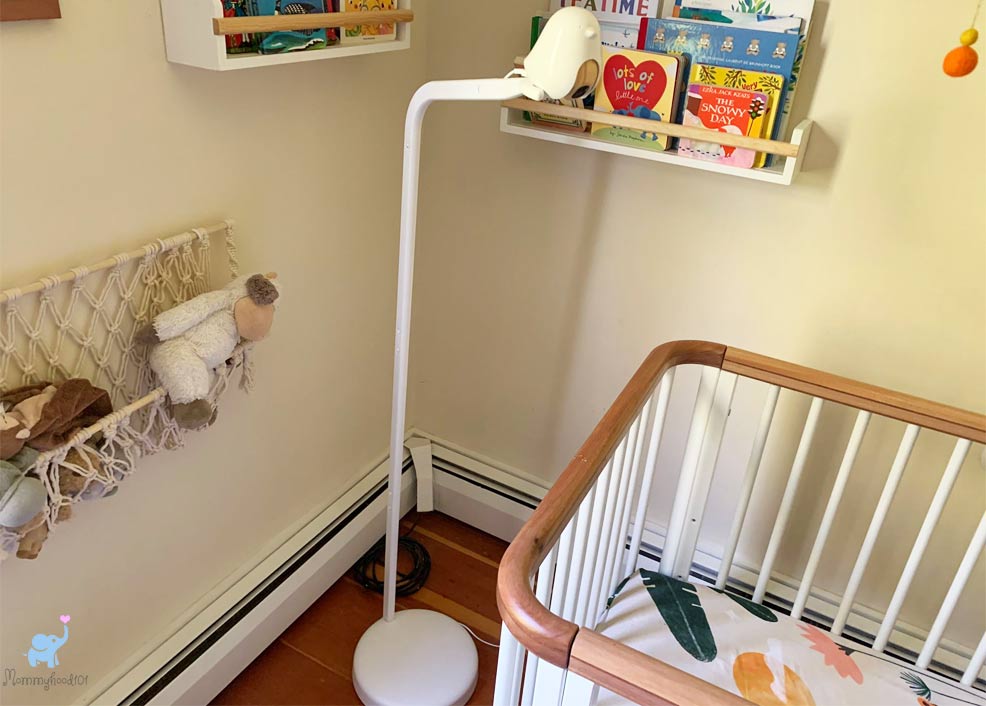 The stand itself is much sturdier, and we appreciated the use of a higher quality rigid frame material.
If you have a curious toddler, the weight of the water bag (in the base) might not be sufficient to prevent tipping (it's still a little precarious), and you should consider either stabilizing with the crib strap, or mounting to the crib itself.
Otherwise, you might end up with a cute Cubo bird landing face-first on your nursery floor. That definitely would not be covered by warranty!
Cubo Crib Stand
In addition to the floor stand, the Cubo Ai Plus can be purchased with a crib attachment.
Cubo has been using a pressure-mounted crib attachment like this since their original model, and it works well.
Here is a great video from Cubo on how to install the crib attachment:
One tip is that we suggest attaching the crib mount high up on the crib rails, so you'll get a better view, even when your little one is standing up.
Cubo Mobile Stand
The mobile stand is a very simple dock that you can use on any nearby furniture, such as a dresser or bookshelf.
Ideally, the furniture will be higher than your crib to provide a nice downward perspective. But if not, in a pinch you can set it up to peek through the side of your crib's rails.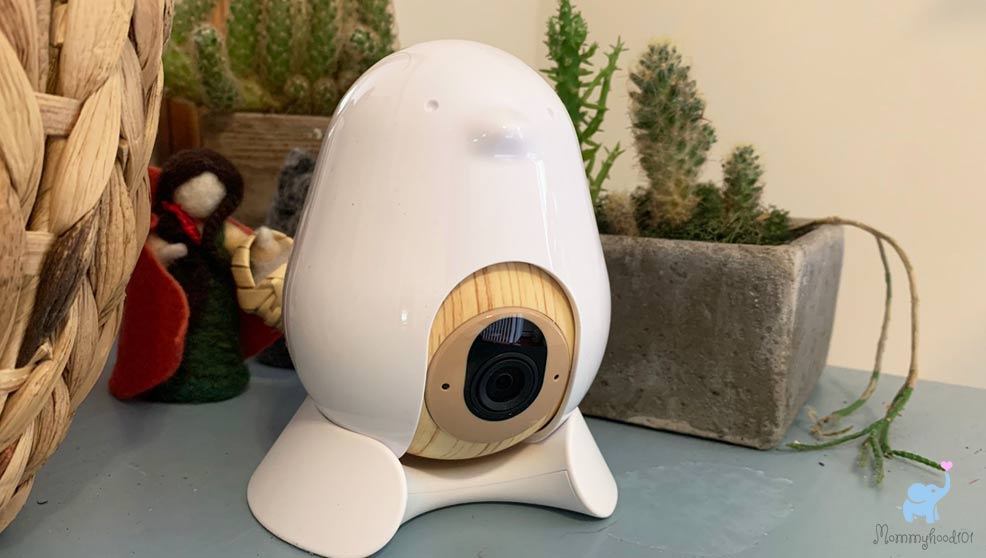 During travel, it doesn't need to be perfect. Be aware, however, that if the camera is not set up with a nice downward angle on your crib and full view of your baby, the Cubo Ai's safety features (such as face covered and rollover alerts) will not work.
Cubo Sleep Sensor Pad Review
In addition to the camera and stands, Cubo was kind enough to give us some samples of their new Sleep Sensor Pad!
The sensor pad uses a series of four sensors, similar to a biomechanical force plate, to detect micro-movements of your baby.
Basically, when babies sleep, they are constantly moving - their chests are rising and falling, their little hearts are beating away, and their bodies make tiny (and often imperceptible) movements.
The Cubo Ai Sleep Sensor Pad can pick upon these micro movements for added peace of mind: in conjunction with the camera's machine vision, the sensor pad will help the system better understand your baby's sleep status and make alerts more accurate.
The pad is about 10" by 10" square, and about half an inch thick. Here is what it looks like: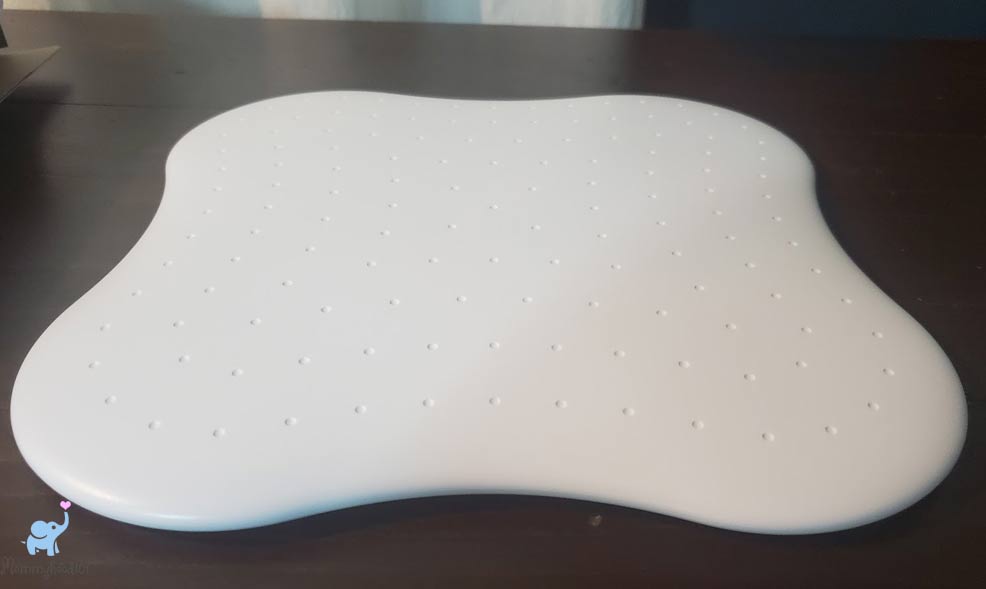 The pad is placed under your crib mattress near the center of the crib.
The bottom of the sensor pad uses non-slip rubber at each of the four corners to keep it from sliding around. Make sure that when you position it, that it's straddling at least two slats of your crib's mattress platform. If your crib uses a flat wooden mattress platform, like the Nestig, even better!
Once positioned, you can lay the mattress back down on top of it. And no, there is no "princess and the pea" moment here - it's very thin and won't cause any noticeable bump in the mattress.
The Sleep Sensor Pad is easily added via your Cubo Ai app, and uses Bluetooth low energy to communicate with the Cubo Ai Plus camera. Note that the sensor pad is not compatible with the earlier Cubo Ai models, only the Plus.
Streaming data from the sensor pad is overlaid onto the camera's video. On the one hand, this is visually convenient, but on the other hand it does occupy a lot of the video display.
If the camera detects that the baby is in the crib, the sensor pad will be active. And if the pad detects a lack of micro movements, it will alert you immediately.
Here's what the sensor pad looks like when placed on the crib's mattress support: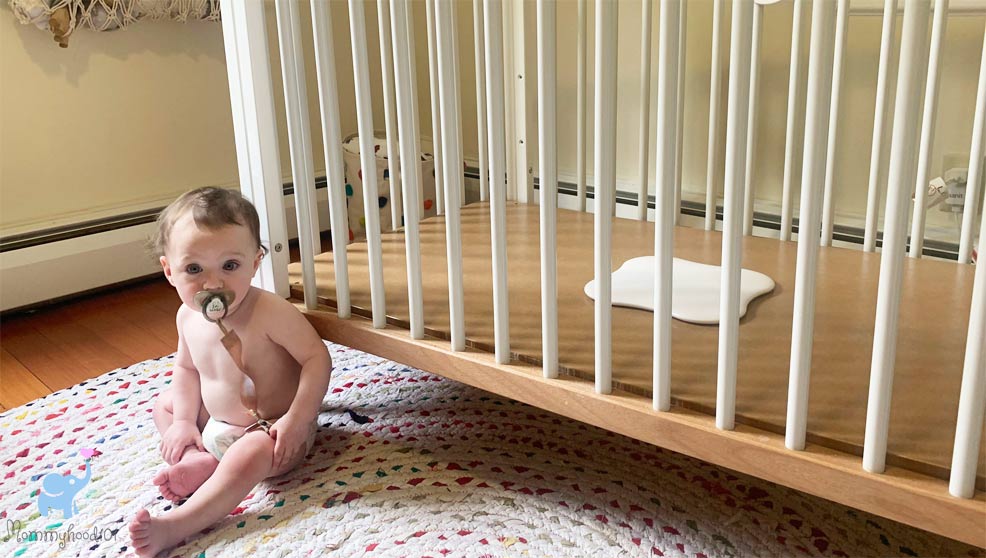 In our testing, we appreciated the concept, and thought converging data from the two sensors (camera and pad) could help increase accuracy and reduce false alarms.
However, we were left thinking that the Sleep Sensor Pad is not entirely necessary. The Cubo Ai Plus camera comes with so many awesome safety-related features, such as rollover and face-cover detection, that we thought the micro movement sensing was a bit "extra."
That said, we can imagine some parents finding peace of mind with an extra monitoring device, especially one that is contact-free and doesn't involve any special sheets, socks, or swaddlers (like the Nanit or Owlet).
Note that the Sleep Sensor Pad runs on a set of AA batteries, which will need to be replaced about every 1-2 weeks. Sort of a nuisance, and you can't use rechargeable batteries. We think it would have been better to include a power cord, or a method to tap into the Cubo's main power cord.
The App and Cubo Ai Care Premium
Let's talk about the app and streaming video.
The Cubo Ai app was simple to install on both Android and iPhone iOS.
An important thing to realize is that once you pair your app with the camera, your one-year trial subscription will automatically begin.
That means the countdown timer has started. We suggest waiting until you're only a few days from your due date to get things installed and paired. You can also physically install everything early, then do the pairing and activation when your baby is about to arrive.
Once we got the app installed and paired, we were impressed with the quality of the daytime video: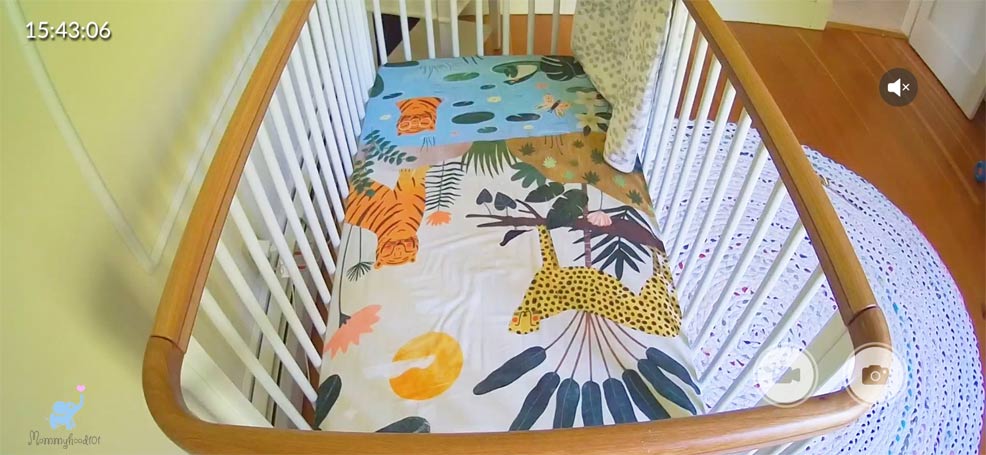 That's the view from the side. Using the crib attachment, here's the better view from above: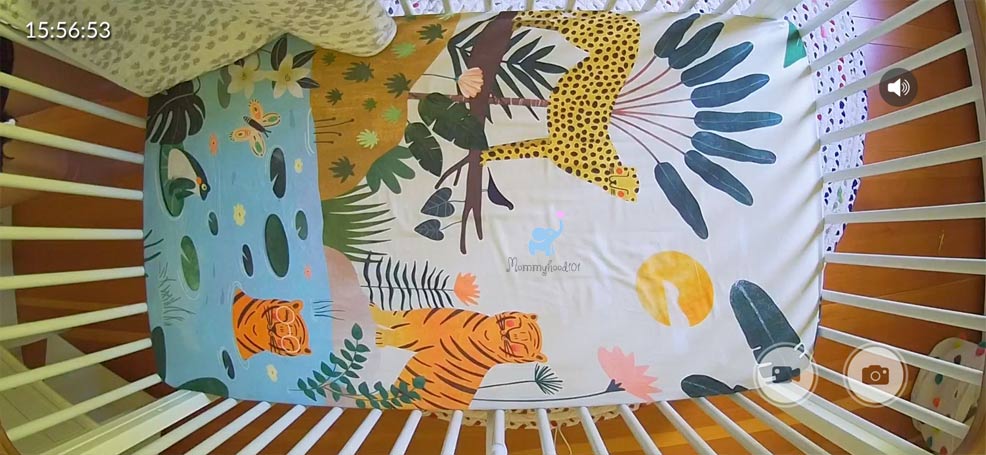 For the Ai processing and alerts to work well, you'll need to have a nice overhead view like this.
Even though this seems like a really nice view of your baby, if they stand up then you won't be able to see most of their body. For that reason, we prefer the crib attachment mounted relatively high up on the rails, which will give you an even wider angle.
Daytime streaming was fluid and crystal clear, especially when your phone is connected to WiFi.
On a 5G network it's also fantastic, and on a 4G network it's clear but slightly delayed by a few seconds (as we find with all WiFi baby monitors).
We only suffered connection loss twice, for about 30-seconds each time, over the course of our week of testing. Not bad! The faster your home's internet connection, the higher quality and reliability your streaming video will be.
Where the Cubo Ai Plus really shines is with its night vision, which was really impressive.
The video was a tiny bit grainy, like with most baby monitors, but we found the contrast and brightness to be really impressive: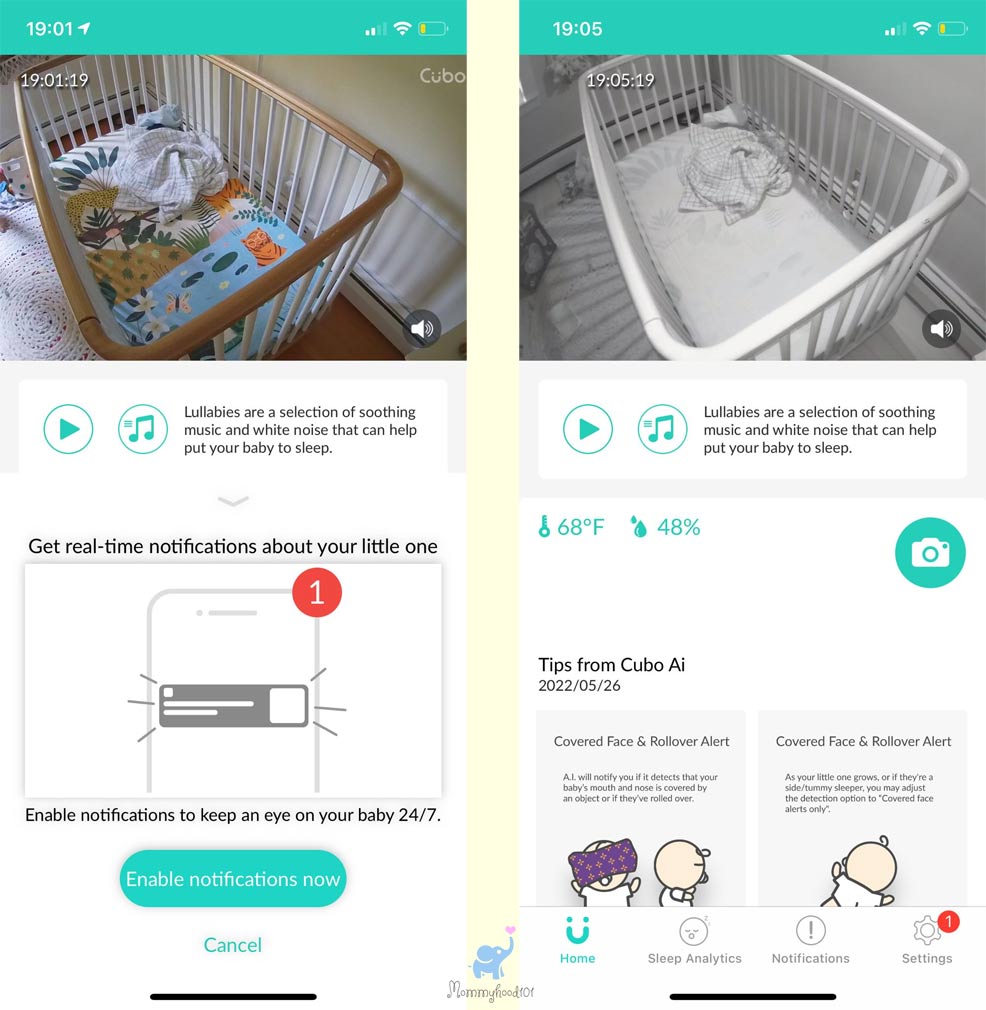 In addition to the covered face and rollover alerts, you can set up a danger zone perimeter.
If your baby drifts outside of the danger zone, such as into a corner or along an edge, the app will send you an alert.
All the alerts worked pretty well, though we did find that the cry alerts gave a few false alarms. For example, one of our test babies let out a happy squeal and it gave a cry alert. We also got a cry alert when our dog started barking in a nearby room.
The sleep analytics were powerful, though they don't include any video for playback of sleep moments, and finding moments in the recorded video can be very time consuming.
However, we thought the app was very stable and the breadth and customizability of the alerts was impressive.
In comparison to the Nanit, we think the app's design and user experience isn't quite as intuitive to learn and use.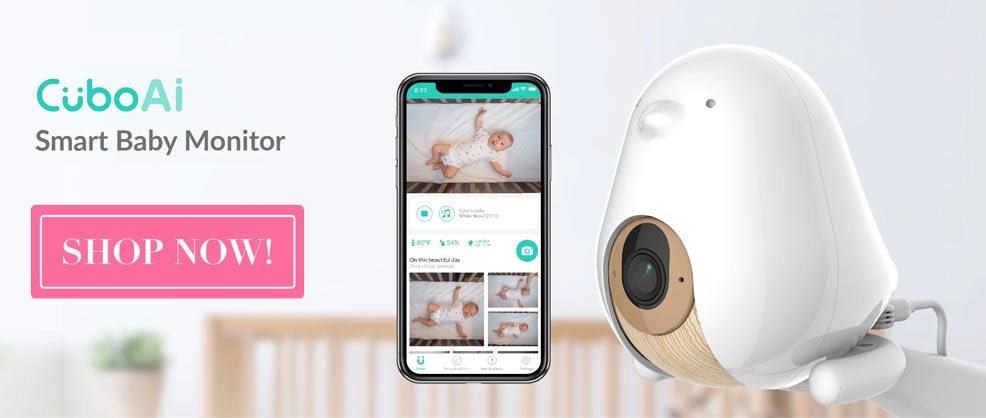 Cubo Ai Plus Baby Monitor: Conclusions
We loved testing out the new Cubo Ai Plus baby monitor and the accessory sleep sensor pad!
There were a few things we truly loved, including the easy installation and setup, the quality of the night vision (and daytime video), the clarity of the two-way sound, and the breadth of the safety features.
Cubo has done a fantastic job integrating all these powerful features into the most adorable baby monitor on the market - a piece of industrial design that will look fantastic in even the most sophisticated nurseries!
In our testing, we did find that the floor stand was a little wobbly and precarious, even though it was much improved from their original model. We definitely felt better having it secured to the side of the crib. We also thought that the app could be more intuitive and user friendly,
Finally, we would have appreciated a battery backup in the camera unit, even if it only lasted 20-30 minutes. Speaking of outages, the Cubo Ai does not continue to stream video or audio locally over your router if the internet goes down. To us, this is one of the biggest limitations relative to the Nanit.
Also, we could do without the Sleep Sensor Pad, and think you could too. If you want extra peace of mind, go for it - otherwise, we suggest spending that cash on something more helpful (like a great diaper bag!).
Overall, we think the new Cubo Ai Plus is one of the best WiFi baby monitors on the market, offering excellent features and reliability in an adorable and easy to use package, and saving you some serious cash relative to its primary competitors (like the Nanit and Miku).
Highly recommended!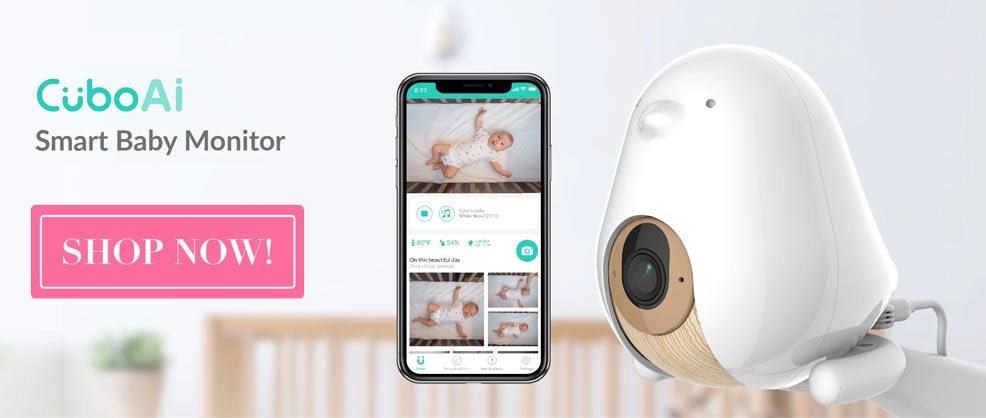 Once we finish a long-term test, we'll return to this article and update you on the system's reliability.
Where to Buy the Cubo Ai Plus
The new Cubo Ai Plus is available through Amazon with free shipping and returns, at the same price as everywhere else.
Click here or on the above photo to see the current price at Amazon.