Eufy SpaceView Baby Monitor Review
Keep an eye on your little one with this top-rated SpaceView baby monitor.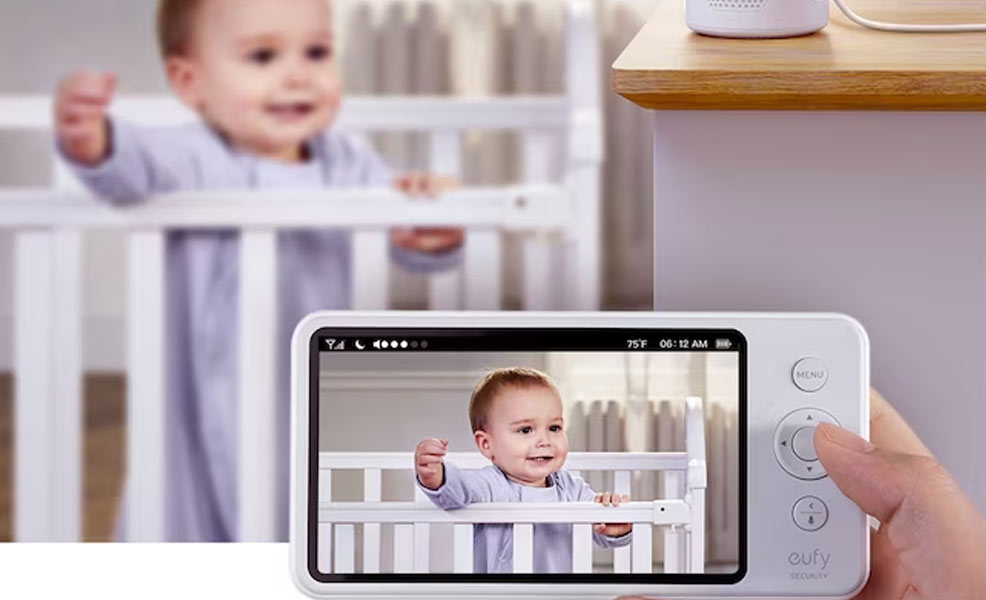 ---
Mommyhood101 independently tests and curates baby gear to help you make informed decisions. If you buy products through links on our site, we may earn a commission.
The Eufy SpaceView is extremely popular with parents looking for a traditional baby monitor with a great set of features, high-quality night vision, and a reasonable price.
The Eufy hits all those marks and then some!
Rather than making you read through the entire article, here are the main things we liked and disliked about it:
✔️ 5" display with 720p resolution.
✔️ Remote pan-tilt-zoom camera.
✔️ Quality daytime and night vision.
✔️ Nursery temperature monitoring.
✔️ High quality night vision.
✔️ Two-way intercom talk.
✔️ Includes wide-angle lens.
✔️ Dual (or more) camera support.
❌ Battery life could be better.
❌ No smart features.
❌ No split-screen camera viewing.
❌ No movement tracking or alerts.
The Eufy is definitely one of the best baby monitors we've tested, but it does have some minor issues we'll detail.
Coming in at about $140, we think the price is reasonable given the high quality video (day and night), decent features, and reliability.
After our long-term review, we give it a 4.3 out of 5.0, with some room for improvement.
Click the below image to check prices at Amazon.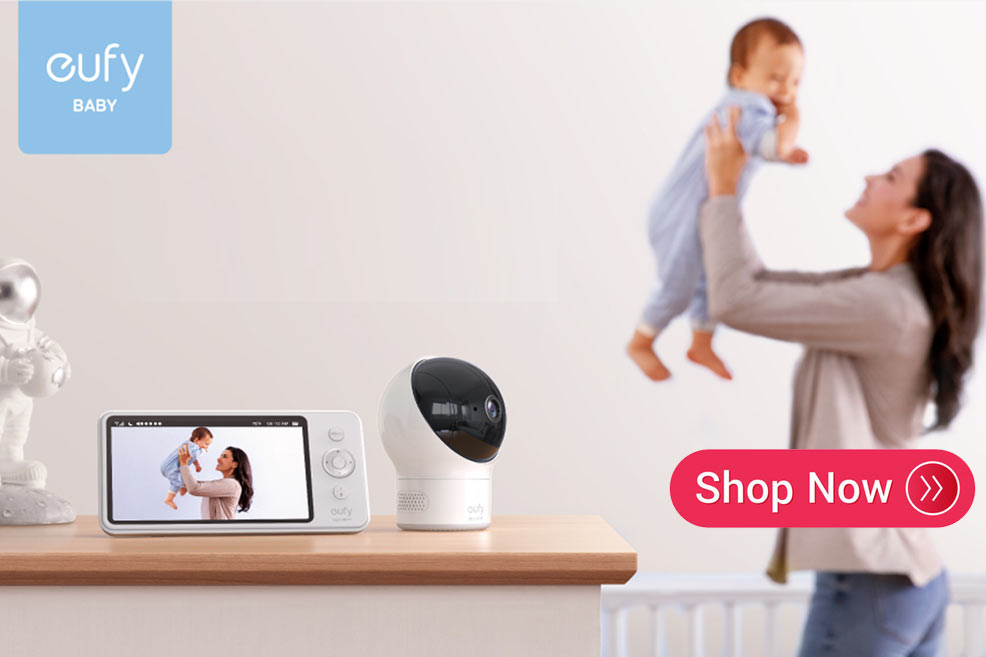 Want to learn a little more about the Eufy SpaceView? Keep reading!
Eufy SpaceView Baby Monitor Review
The primary competitors to the Eufy SpaceView include the Infant Optics DXR-8 Pro, VTech VM901, and VAVA baby monitors.
In fact, those three are some of the best-selling baby monitors on the market, and for good reason!
When we received the Eufy, the branding and packaging were good quality, and we were excited to get it out of the box.
When we did, we found that it included:
The camera
The parent unit
Two USB power cords
Two USB charger plugs
One wall or corner mounting bracket
Screws and anchors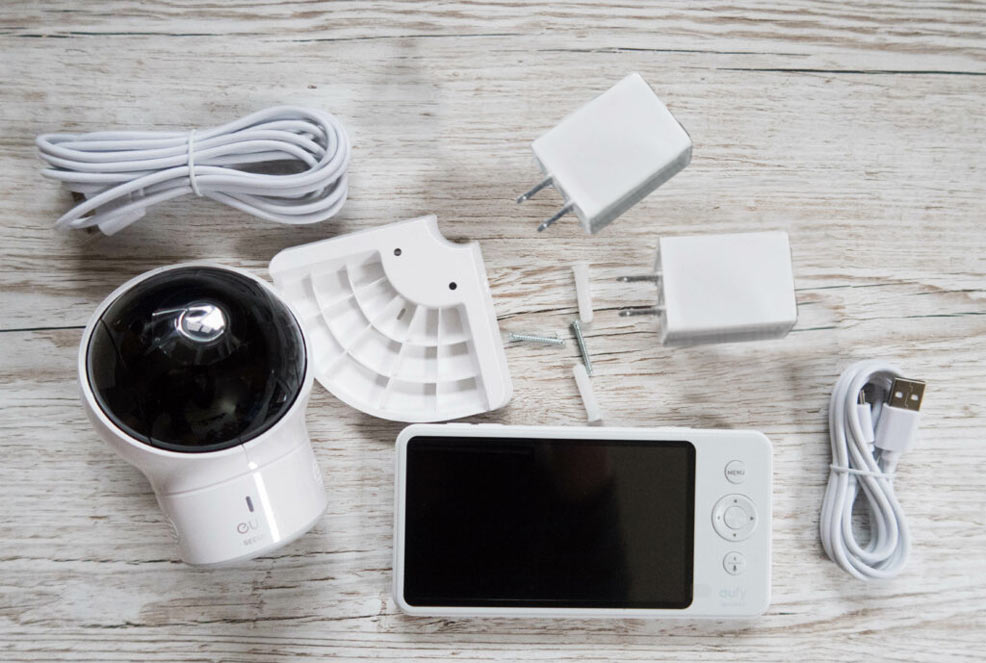 The parent unit is sleek and simple.
It has a fold-down antenna (be sure to use this in the pointing-up position!), a retractable kickstand, and a large screen.
It is small enough to fit into a large pocket, and thin enough that it won't be cumbersome or uncomfortable when doing so.
Check out how sleek and simple the Eufy is!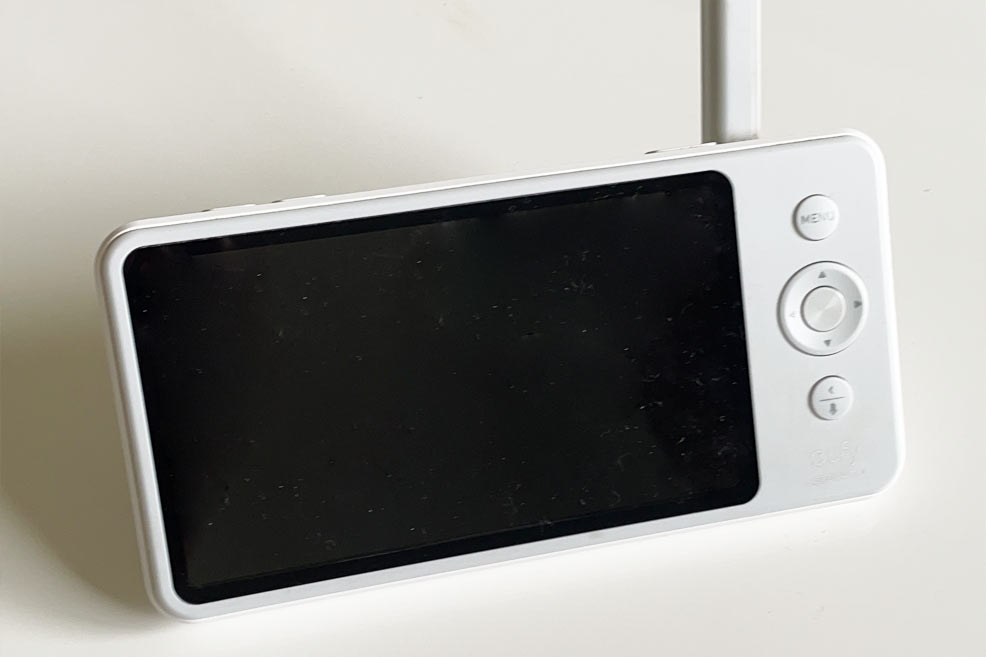 The camera is similarly sleek.
Not as adorable as the Lollipop baby monitor, but definitely more practical with its remote panning (side-to-side movement) and tilting (up-and-down movement).
The mounting bracket can be used on a flat wall or in the corner.
When installed on a flat wall, it points mostly downward. This is a good installation method when the camera is mounted directly above the crib.
When installed in a wall corner, it points mostly outward. This is a good installation method when you can distance the camera (at least 4-5 feet) from the crib. Note that you can angle the camera downward in a corner installation, but not to the same extent as a wall installation (see photo).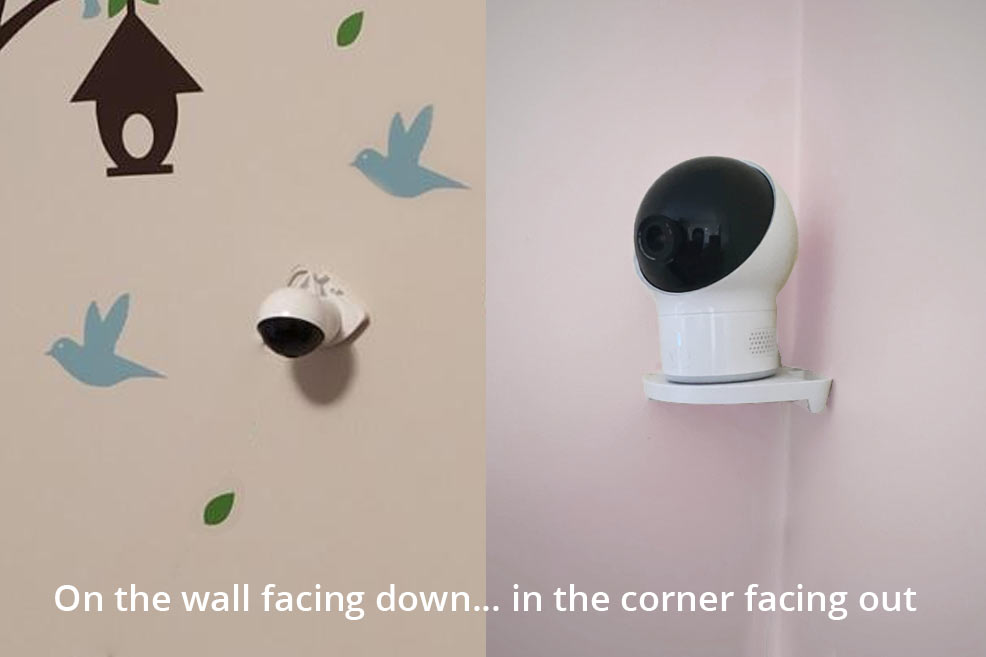 In both cases, the mounting bracket only requires two screws to attach to the wall.
For stability and safety, we strongly suggest using the anchors or screwing into a stud to reduce the risk of the camera being pulled off the wall by a curious toddler.
The parent unit is simple to use and intuitive.
Along the top there is a signal strength indicator, a noise level indicator, the current temperature in the nursery, current time, and battery level indicator.
Moving the arrow keys on the parent unit up and down allowed us to tilt the camera up/down, and moving the arrows right to left allowed us to pan the camera right/left.
If you press the menu button, you can adjust the brightness, sleep mode (turn off screen after 1/3/5 minutes), noise alerts, play a lullaby, zoom in or out, set an alarm, add/delete/cycle cameras, set the clock, automatically enable night vision mode (recommended), and more.
The menu system is very intuitive and easy to navigate. The daytime camera has good resolution, color, contrast, and brightness:
The night vision was similarly high quality.
We set the night vision mode to Auto so that the camera and parent unit will automatically switch modes when dim light is detected.
It looked pretty great!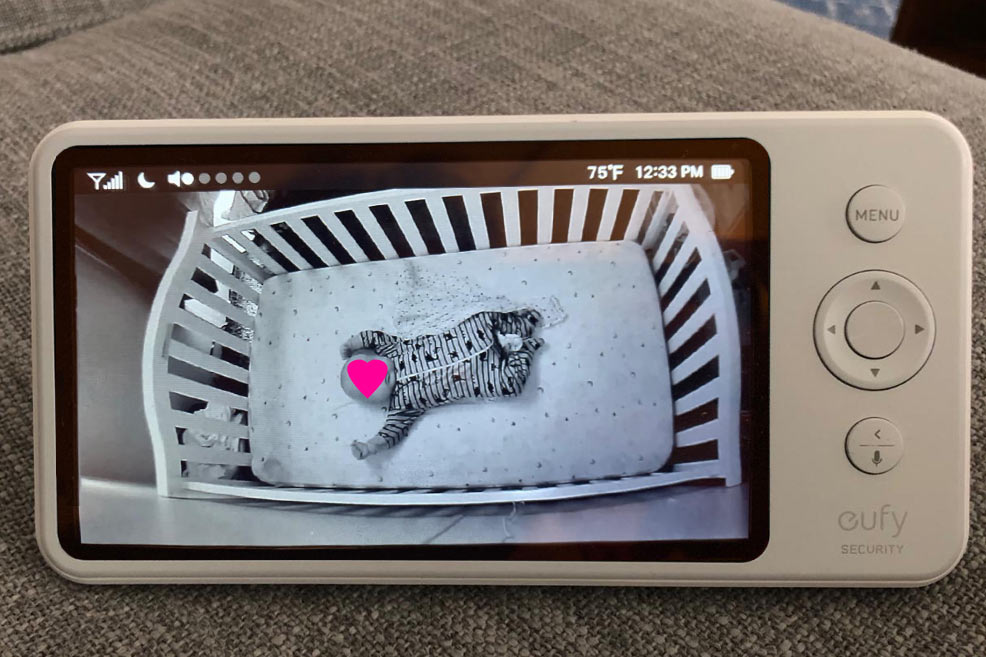 Important note: Always secure the camera's cord to the wall using cord covers, or otherwise move it out of arm's reach of the crib. Cords pose a strangulation hazard!
If you connect multiple cameras, the parent unit can cycle through them at an adjustable time interval (every few seconds).
The two-way talk function was easy to use (press the microphone button and talk into the parent unit) and reasonably clear.
In terms of signal range, the reception was about as good as other models. You can go mid-way into the yard and across levels of the house without losing reception.
The signal strength indicator does an OK job warning you about poor signal quality, though it's usually too late by the time it tells you the signal is poor. Make sure you put the antenna up, or reception will be even worse!
Overall, we think this monitor has some great features and functionality for the price! The ability to add multiple cameras is awesome, and we found everything intuitive and easy to use.
The Eufy baby monitor is usually about $140 (check it out at Amazon).
Eufy SpaceView Baby Monitor: Cons
The Eufy Spaceview provides some great features at a competitive price, but there are also some limitations worth mentioning.
First, it doesn't have any smart features such as:
Movement monitoring
Breathing monitoring
Smart alerts
Integration with Google Home or Alexa
Integration with your phone
Second, while we love the ability to add multiple cameras to this baby monitor, we don't appreciate that there isn't a split screen option to view more than one camera at a time. While most parents will be happy cycling through cameras, some parents will demand a split-screen view (especially if they have twins).
Third, every once in a while we would get a "baby monitor not connected" error that required us to unplug the camera and plug it back in. It only happened once during a week of usage, but it's worth mentioning.
Fourth, the battery life was about 6-7 hours with the video on, and about 12-14 hours with only audio. Not great. However, Eufy does now offer a Spaceview Pro version with a higher capacity battery (and a $30 higher price). We haven't tested the new battery, but we hear good things - you can see that new device here.
Finally, there is no battery in that large camera unit. So if there is a power outage, the system will stop working. We do realize that's a rare feature and the limitation is not unique to this system.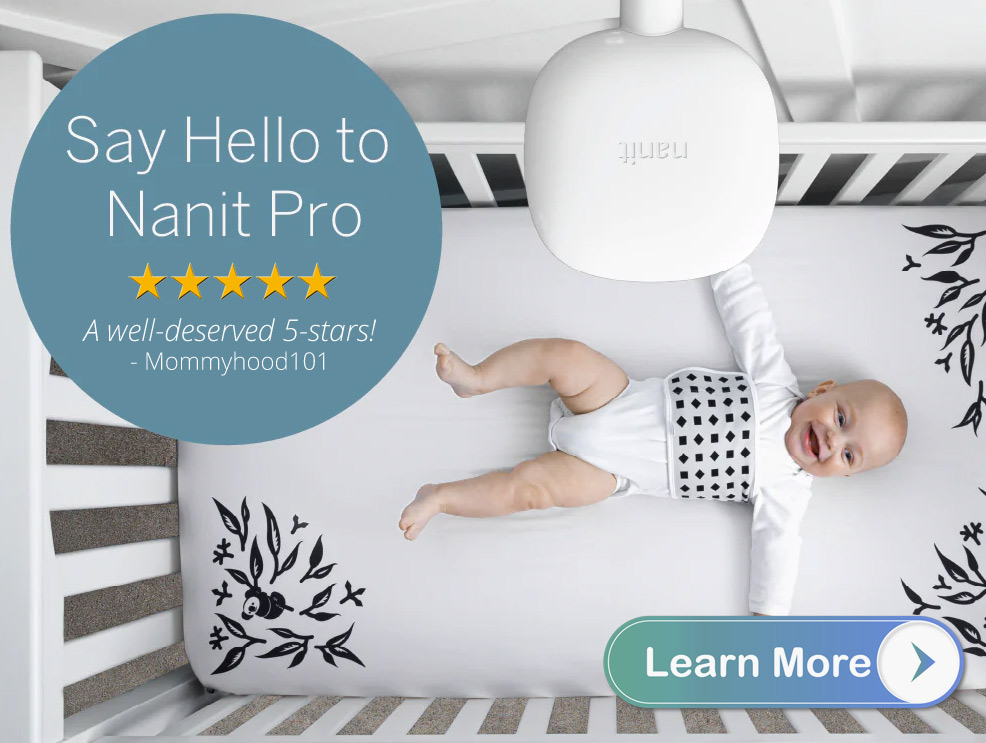 Overall, we think the Eufy is one of the best baby monitors on the market for parents looking for a high quality and nicely featured device that is surprisingly easy to use and offered at a fair price.
We give the Eufy a 4.3 out of 5. Not perfect, but pretty great!
Still interested? You can check out this Eufy Smartview baby monitor here.