Graco Premium Foam Crib Mattress Review
This simple foam crib matress has serious features without a serious price.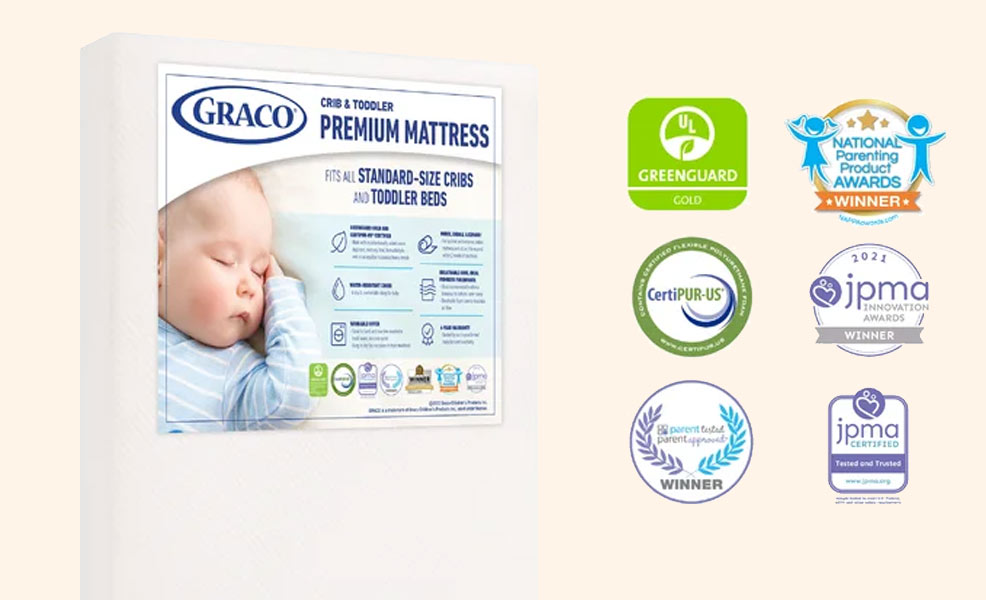 ---
Mommyhood101 independently tests and curates baby gear to help you make informed decisions. If you buy products through links on our site, we may earn a commission.
The Graco Premium Foam crib mattress is one of the most popular mattresses of all time, offering high brand recognition, decent quality and comfort, some nice certifications, and a reasonable price point under $100.
We put the Graco crib mattress through our hands-on testing and came away with a lukewarm impression of its versatility, safety, and quality. Rather than making you read through the entire article, here are the main things we liked and disliked about it:
✔️ CertiPUR-US certified foam.
✔️ Greenguard GOLD certified.
✔️ Water-resistant and washable cover.
✔️ Squared corners fit the crib tightly.
✔️ Relatively lightweight.
✔️ Firmness suitable for infants.
✔️ Reasonably priced.
❌ Polyurethane foam core.
❌ Cover must be hung dry.
❌ No dual-firmness.
❌ Inner cover contains fiberglass.
❌ Firm and unsupportive for toddler.
❌ Ships rolled up.
❌ Gets hot in summer.
As you can see already, the Graco foam crib mattress is certainly not the best crib mattress we've tested. In fact, it has some serious shortcomings that limit our enthusiasm, leaving it with the lowest crib mattress score we've given in over 13 years!
Coming in at about $90, it's not the cheapest foam crib mattress on the market, making it difficult to justify the purchase. For example, in our Delta Twinkle Stars crib mattress review, we arrive at a similar conclusion but for about $40 less expensive.
Still interested? Click the below image to check prices at Amazon.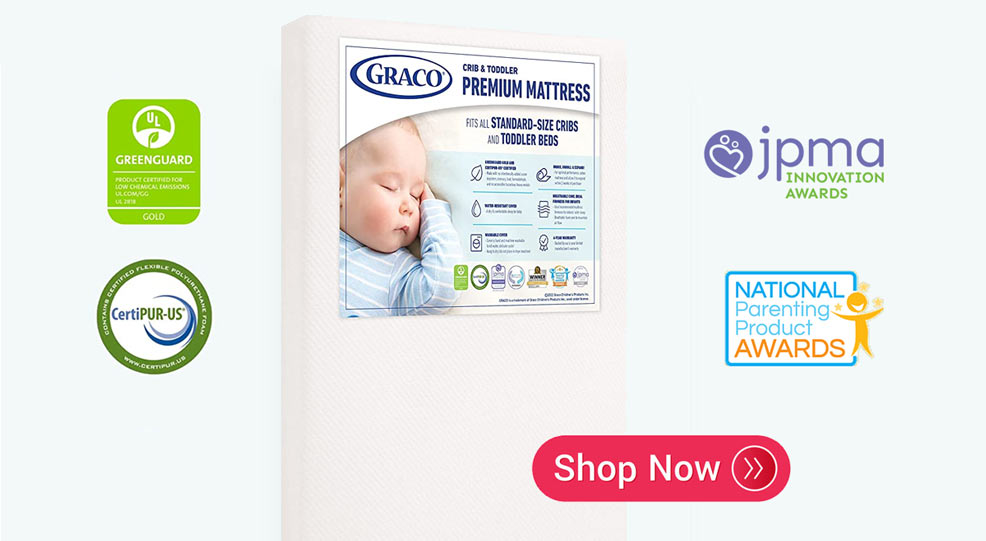 Want to learn a little more about this crib mattress? Keep reading!
Our Review
We all know and love Graco.
From car seats to strollers, Graco is known for making high-quality, durable, and reasonably priced baby gear that looks great and functions reliably and intuitively.
Crib mattresses are one of many products in Graco's vast lineup of baby gear. But they certainly aren't among their best offerings.
The challenge is that many major brand names are outsourcing their mattress manufacturing to other companies, such as Stork Craft, Serta Simmons, or Tempur Sealy.
This leads to a couple of phenomena. First, there can be quality control issues as the manufacturers seek foreign materials and manufacturing to reduce costs. Second, you often find that some mattresses are the exact same but with different covers and branding. Basically, the companies are using name recognition to sell somewhat inferior products at somewhat high prices.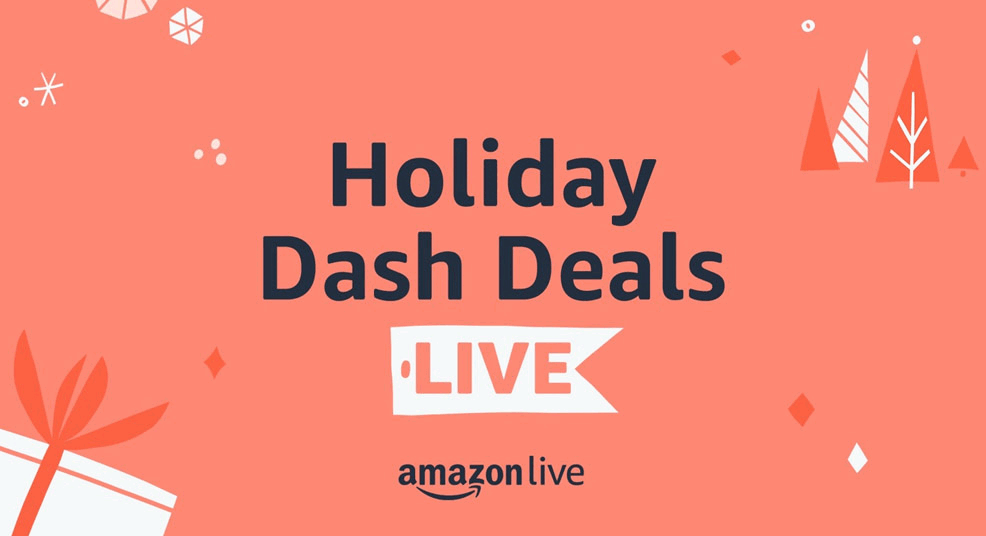 The Graco mattress is a good example of that: it uses a basic polyurethane foam block covered with a fireproof sock, and then a zip-off cover. The big advantage here is that the cover is not vinyl but rather can be removed (zipped off) and washed. But realistically, that foam block and fireproof layer could be the same used in any other (non-dual-firmness) crib mattress.
When we first received the mattress, it came very tightly rolled up in a box. We prefer mattresses that ship flat so there's no risk of it expanding unevenly.
With the Graco, you'll need to let it expand for at least 2-3 days before using it.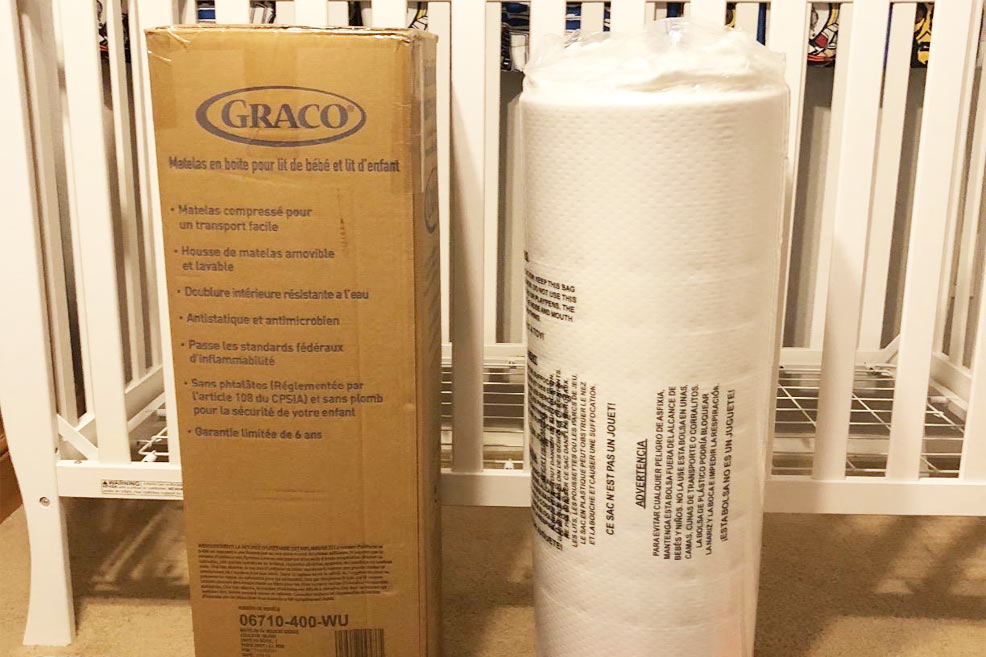 During that time, the mattress was able to expand to just under 5" thick.
Foam crib mattresses are a little finicky when it comes to expansion, so we've come to expect the mattress to be a bit smaller than advertised.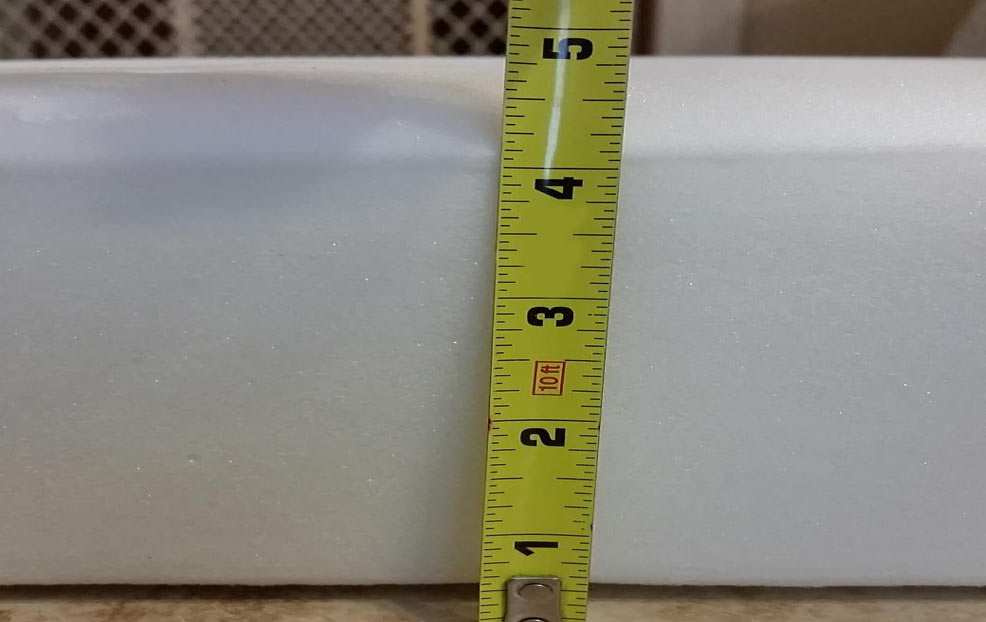 Pushing down on the foam with our hand, it felt like an appropriate firmness level for an infant.
The foam was responsive and felt like it would be comfortable to sleep on. Foam isn't very supportive as your little one grows, but it will be perfectly fine while they're small.
Checking out the label, there wasn't much information other than what we already knew: the core is made of 100% polyurethane foam and the cover is 100% polyester.
It's unclear how they're achieving water resistance with a polyester cover, but we suspect it might be sprayed with a polyurethane coating (no guarantees though, they don't disclose it).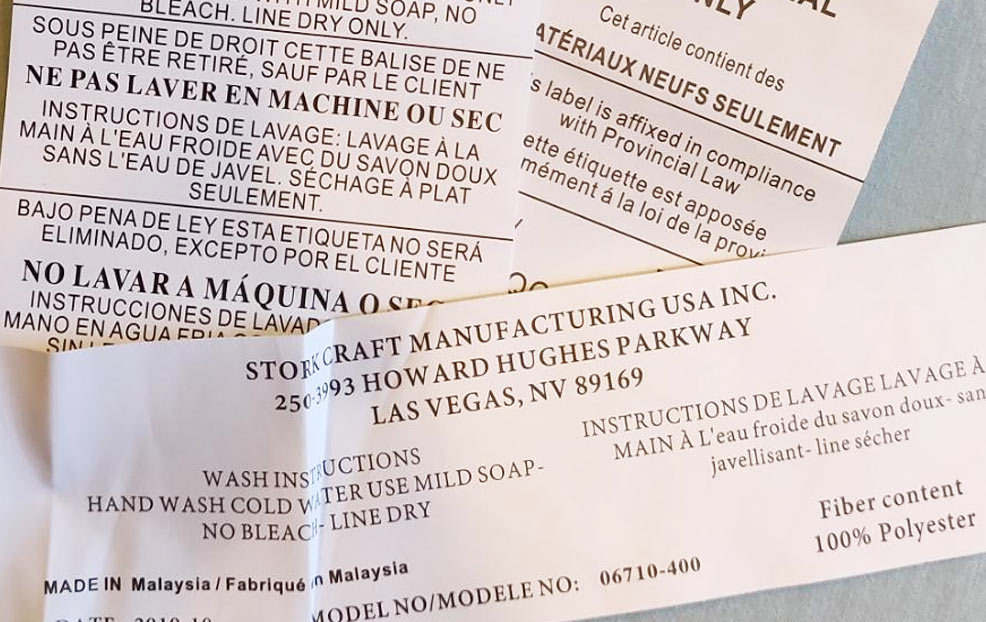 The more concerning aspect is what the labels are not disclosing.
According to a recent scientific publication, Graco and other crib mattress manufacturers have been using a fire-protective "sock" as an inner cover. Because the manufacturers are trying to avoid using toxic fire retardant sprays on mattresses (for good reasons), they have switched to other approaches.
In this case, Graco chose to use a fiberglass (woven with a synthetic fiber) fire protection layer.
The problem with fiberglass is that when disturbed (like when removing the outer cover), the fiberglass fragments can aerosolize (and be inhaled) and end up on the skin. That will make for an extremely uncomfortable and itchy situation.
Better options include a wool layer (like seen in our Avocado crib mattress review) or polylactic acid batting.
The good news is that the cover can be removed and machine washed (but not machine dried); however, removing it could disturb the fiberglass inner cover and cause fragments to be released. Personally, we would consider using your own mattress cover (atop the existing one) and sheet.
The squared corners of the Graco mattress fit our crib very nicely. By our measurement, the mattress was about 51.8" long and 27.5" wide.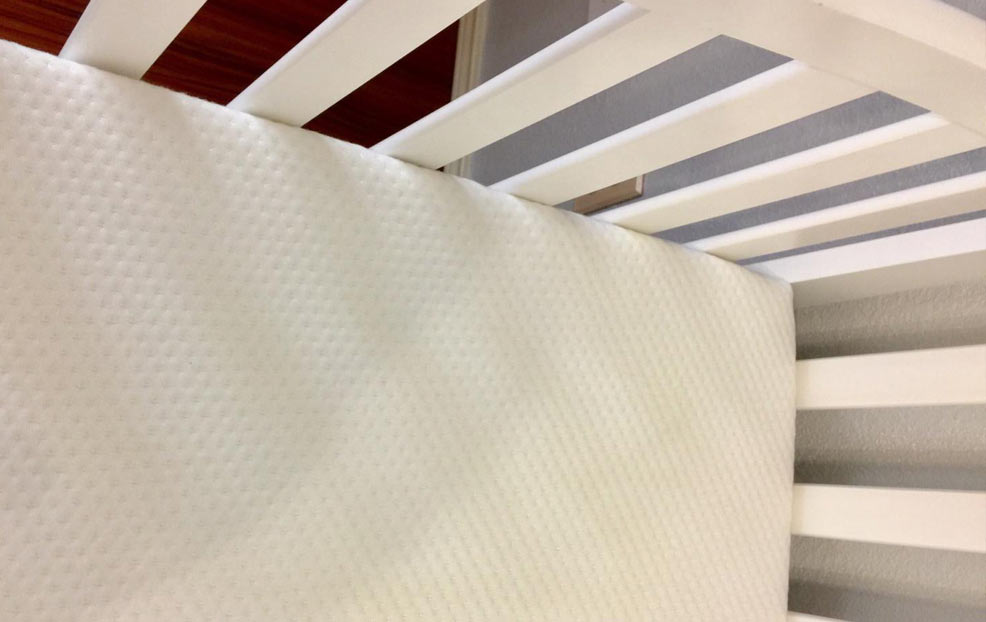 The biggest gap between the mattress perimeter and the crib was only about one finger's width, which is acceptable.
Nice fit!
A couple of other things worth mentioning. Out of the box, we didn't detect any strong odors or off-gassing. It did have the mild expected odor that you find with basically any mattress, but we think the three days of expanding also allowed it to air out.
The Greenguard GOLD certification makes us confident that there aren't any harmful chemical emissions or volatile organic compounds (VOCs), and the CertiPUR-US certification suggests the polyurethane foam isn't particularly terrible.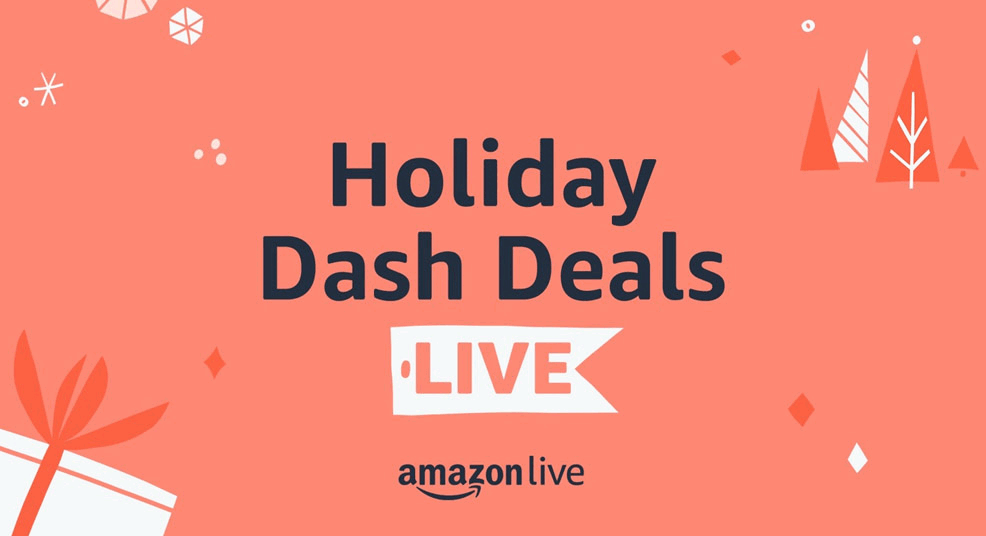 Overall, we aren't huge fans of the Graco Premium Foam crib mattress. It did appear to be decent quality and it had a nice fit in our crib. It also felt firm enough for an infant without sacrificing toddler comfort.
However, we also identified a lot of cons that we think are worth mentioning. We review those below.
Some Limitations
While this crib mattress has some good attributes, there are several limitations.
First, the entire mattress core is a single block of polyurethane foam. There is nothing in the core to provide additional support, no extra layers to provide non-linear support, and there is the potential for harmful off-gassing from the usual chemicals in this type of foam.
While your little one's skin won't be in direct contact with the foam, it does have emissions that they will be breathing while asleep. Yes, it's Greenguard GOLD and CertiPUR-US certified, but that only means it has relatively low emissions, not zero emissions.
Second, the outer cover seems to be perfectly fine, but the inner cover appears to be a woven fiberglass fire retardant. We do understand that a fire retardant is necessary on mattresses, and this is certainly a better option than a chemical spray. However, the fiberglass fragments do release easily from that inner cover and will readily be inhaled and attached to your (and your baby's) skin. If you look through Amazon reviews, there is a lot of corroborating evidence that the scientific study is correct.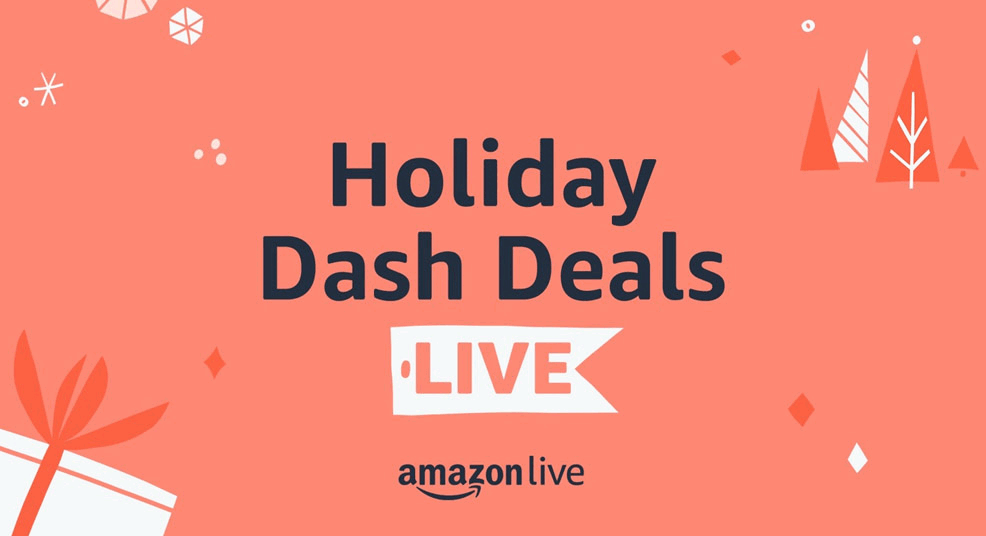 Third, the mattress is not dual-firmness, which means that your little one will use it through the infant and toddler years. It is a bit firm, so toddlers may be somewhat uncomfortable as they gain weight.
Other small things include: because the foam core is not highly breathable, the mattress can get very hot (waking up with a sweaty back is expected). Also, the outer cover can be zipped off and machine washed, which is great, but it has to hang dry. It's unclear whether that is due to possible shrinkage, or if there is a water-resistant spray-on coating that could be damaged by the heat. As a final note, there is also no edge support around the perimeter.
To be fair, if we were talking about a $50 crib mattress here, some of this would be understandable. However, this crib mattress comes in at about $90.
Personally, we think you could do better for your money.
Overall, we give it a 3.6 out of 5. You can definitely find a better crib mattress.