Motorola Halo+ Baby Monitor Review
The ultimate baby surveillance system, but it might be behind the curve?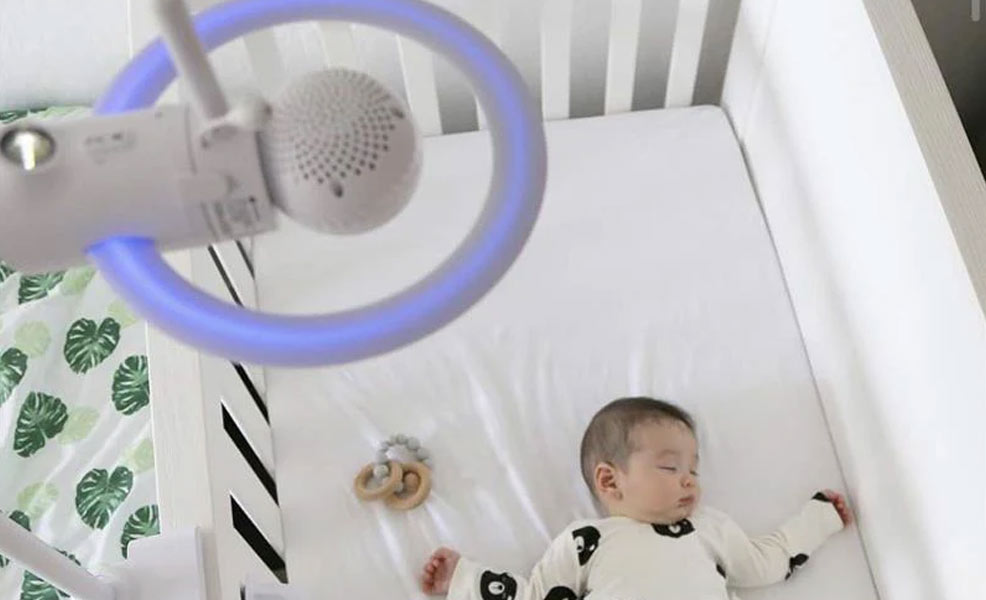 ---
Mommyhood101 independently tests and curates baby gear to help you make informed decisions. If you buy products through links on our site, we may earn a commission.
The Motorola Halo+ baby monitors offers the best of both worlds: the simplicity of a traditional baby monitor with a parent unit, and the versatility of a modern WiFi baby monitor that connects to an app on your mobile device.
As one of the only baby monitors on the market capable of accomplishing both of those feats, we were very excited to review a few samples sent to us by Motorola (thanks, Motorola!).
2022 Update: As of this year, the Motorola Halo+ is no longer manufactured or sold. See our recent review of the newer Hubble Nursery Pal baby monitors.
Rather than making you read through the entire article, here are the main things we liked and disliked about it:
✔️ Parent unit and WiFi capability.
✔️ 4.3" display with 480p resolution.
✔️ Decent daytime and night vision.
✔️ Includes crib mounting system.
✔️ Nursery temperature monitoring.
✔️ Two-way intercom talk.
✔️ Temperature alerts and timer.
✔️ Dual camera support.
✔️ Smart Sleep app.
✔️ Nightlight, lightshow projector.
✔️ White noise sounds.
❌ No remote camera pan or tilt.
❌ Resolution is low.
❌ Screen size is small.
❌ Battery life could be better.
❌ Extra cameras not available.
❌ No breathing, heart, or roll-over alerts.
❌ Expensive subscription service.
The Motorola Halo+ is not quite the best baby monitor of the year, but it does have some impressive features.
For parents looking for a baby monitor that can stream to a parent unit and a smart phone, the Halo+ is the obvious choice. Overall, we give it a 4.0 out of 5.0, with some room for improvement.
Click the below image to check prices at Amazon.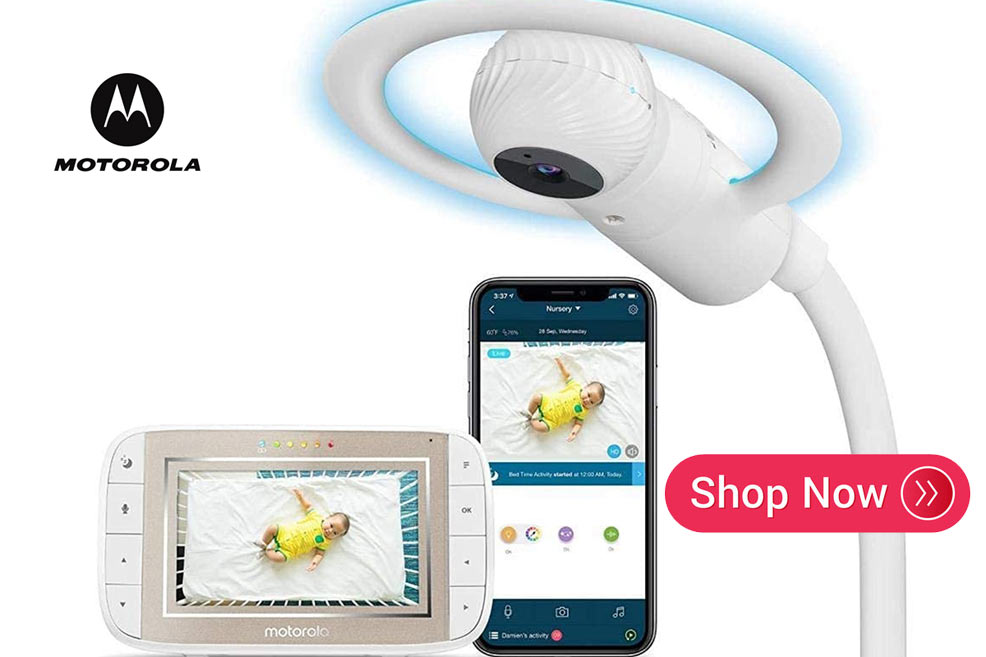 Want to learn a little more about the Motorola Halo+? Keep reading!
Motorola Halo+ Baby Monitor Review
For the parents who can't decide whether to purchase a wifi or traditional baby monitor, this Motorola Halo+ combines two of the best baby monitor features available: a video parent unit that can sit on your bedside table, and the ability to also stream video over WiFi!
It's one of the only baby monitors with a parent unit and WiFi capability (also see our Hubble Nursery Pal review and Motorola PIP1510 review).
You can use the traditional parent unit during the evening and night, but then use your smart phone any other time (and any other place). On date night? No problem!
Out of the box, this system includes a cool looking camera system with a crib mounting arm and an integrated glowing night-light (or light show) and speaker (two-way), and a small (4.3" diagonal) color screen parent unit that you can keep on your bedside table or move anywhere around the house.
What's nice about this system is that it will work even if your wifi is down, since the parent unit uses traditional radio frequency transmission.
The crib mounting system is the same as used for many crib mobiles, and you can attach it in a few minutes to the side of basically any crib (including ones with slats or spindles). That mounting system is good for about 6-8 months or until your baby gets curious and starts to climb - then you'll want to remove anything they can put their foot onto for climbing out of the crib! At that point, you can remove the camera from the arm and simply place it on a nearby dresser or changing table.
Another point about the crib mount - we loved that the arm extended down to the floor from where it mounted onto the crib, with the wires securely inside. In other words, all wires are on the floor instead of anywhere near the baby (nice touch!).
The parent unit display is pretty basic, smaller than several others (the same size as the Annke BM100 baby monitor), but it had decent image quality and was pretty reliable.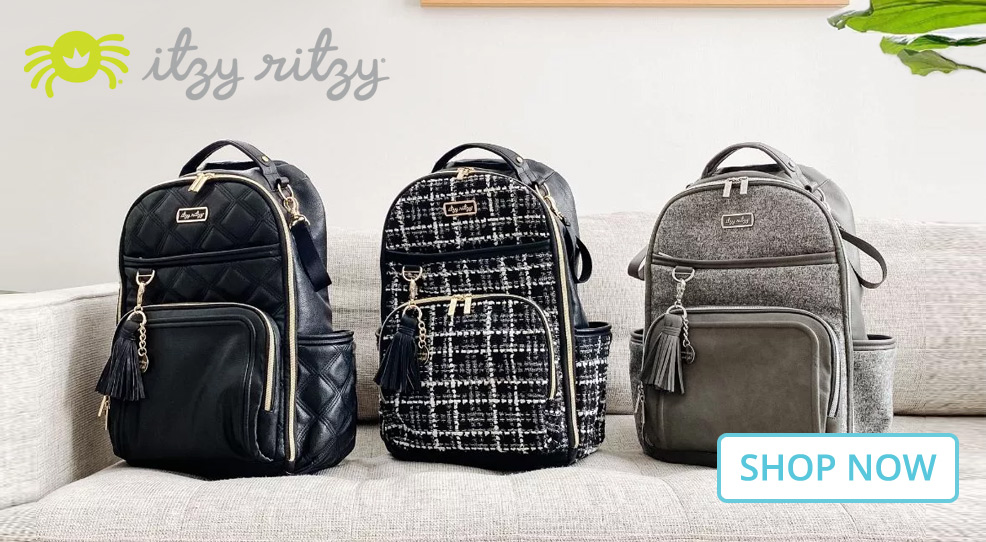 Let's consider some of the other features we really liked.
First, it has the two-way talk function so you can not only listen to your baby but also talk back (or sing back!) when needed.
Second, it has a choice of several lullabies you can play as well, and if there isn't one you like, you can download more or make your own using the Hubble app.
Third, it has an integrated nightlight or ceiling lightshow projector, though the latter wasn't so great unless at a perfect height relative to the ceiling and not too close the wall.
Fourth, it has a bunch of other little perks such as the nursery temperature monitor, the high quality night vision, the ability to stream live to the app while watching video on the parent unit at the same time, and the powerful Hubble app that gives you access to things like sleep tracking (e.g., when baby fell asleep, woke for feeding, etc), movement triggered videos (and notifications to your phone), age-related baby facts and hints, and schedule tracker (e.g., feeding, diaper changes, pumping, etc).
That's probably more features than you'll ever need (or learn how to use!), but we were impressed that Motorola managed to squeeze them all into this baby monitor!
Motorola Halo+ Baby Monitor: Cons
What doesn't the Motorola Halo plus have?
Apparently you can add up to 4 cameras to the system, but extra Halo+ cameras do not appear to be available anywhere. You can search Google for the camera's model number MBP99CONNECT to see if any are available, but we didn't have any luck.
Also, we were pretty disappointed that there is no remote pan, tilt, or zoom functions - any movement of the camera will be a physical adjustment, which is unlike older Motorola baby monitors with a parent unit. It's also unlike most other modern baby monitors.
We think the high price combined with the very small parent unit screen and inability to remotely pan/tilt/zoom the camera make for some pretty big limitations.
But if you really want a system that can fulfill both the wifi and non-wifi functions, this might be the best baby monitor option for you!
Overall, give the Halo+ a 4.0 out of 5. Not great, but the versatility is second-to-none!
Interested? You can check out this Motorola Halo+ baby monitor here.