Review of the Cybex Sirona M SensorSafe 2.0 Car Seat
Safety first: We review this new Cybex car seat and its impressive safety features.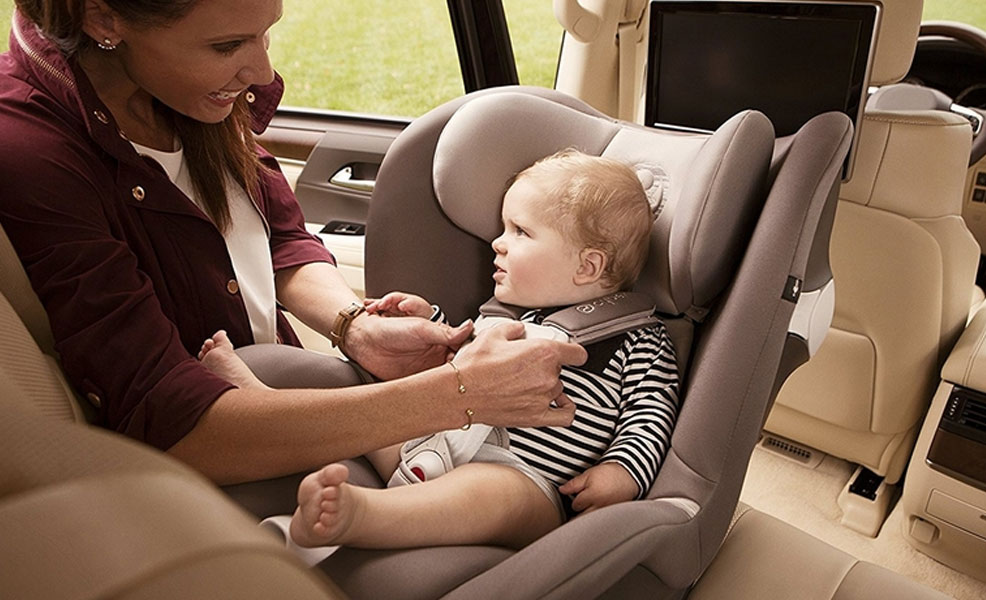 ---
Mommyhood101 independently tests and curates baby gear to help you make informed decisions. If you buy products through links on our site, we may earn a commission.
Note that certain Cybex Sirona M car seats were recalled in 2022; please check our list of baby product recalls for details.
You may not have heard of Cybex before, but they are a large German baby product company that has a strong reputation for quality, safety, reliability, style, and features. A few of their car seats are imported to the USA, including the Cybex Aton infant car seat (see the Cybex Aton 2 in our annual reviews of the best infant car seats), and this Cybex Sirona convertible car seat.
Because the Cybex models primarily target the European market, they tend to be a bit smaller (narrower) and include some safety features that are relatively rare in the USA. This Cybex Sirona convertible car seat is no exception: it is the first Smart Car Seat we've reviewed, it has linear side-impact protection, and includes energy-absorbing foam.
It's really a front-runner in the emerging market for smart baby devices (also see our Elepho eClip review!), this car seat integrates with an app on your smart phone and can give you various alerts to help make sure that your baby is safe, comfortable, and secure during driving and when parking your vehicle.
Let's get into our full review of this innovative car seat!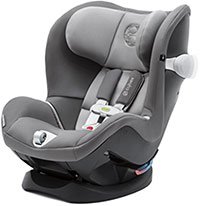 Pros: Premium fit and finish, Smart SensorSafe technology, Extra "Linear" side-impact protection, EPS energy- absorbing foam, Soft and comfortable, Premium LATCH connectors, Durable and easy-clean fabric, Tons of easy adjustments, Approved for air travel, No-rethread harness.
Cons: Bulky, wide and large, Only for vehicles newer than 2007, No steel-reinforced frame, Rear-facing limited to 40 pounds, Bucket style seat difficult to get into and out of, No booster mode, Too expensive (about $330).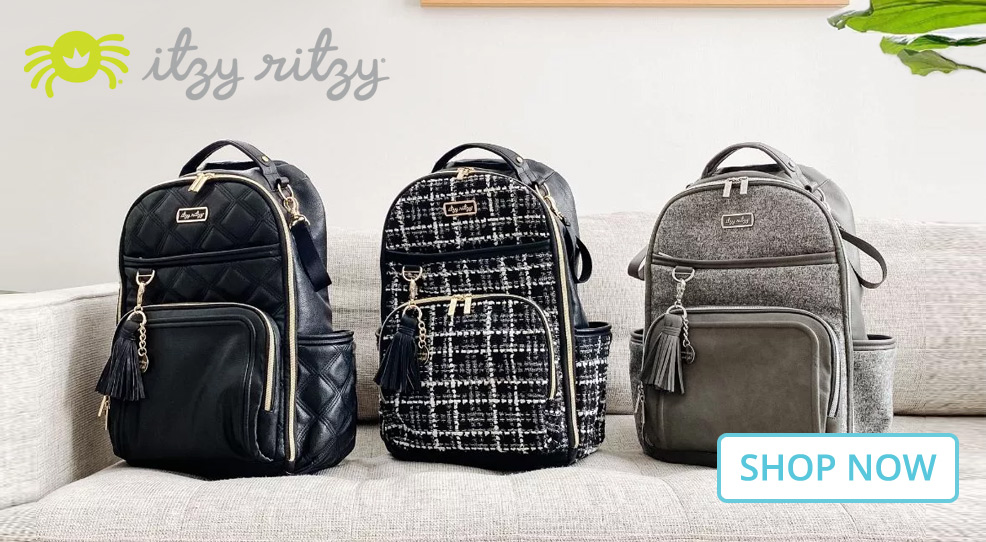 Full Review: Usually about $330, with a few different color options. The Cybex Sirona convertible car seat converts from rear-facing (5-40 pounds) to front-facing (22-65 pounds), but does not convert to a booster. We were so excited to try out this new "Smart Car Seat" but it took us a while to get our hands on it, and then even longer to get it tested with several sets of parents given the complexities of installation. This includes not only securing the seat to the vehicle, but also connecting the SensorSafe receiver to the vehicle's OBD2 port, and syncing it with your phone. But that installation process is necessary to reap all the benefits of this car seat! It uses the innovative SensorSafe technology that integrates with your vehicle and your smart phone app (iPhone or Android) to send important reminders and notifications to parents. Baby been in the seat for too long? Vehicle interior temperature getting too hot for safety? Forget to get baby out after you leave the car? Baby somehow figure out how to unbuckle the chest harness? All of those situations will send an alert right to your phone, keeping you constantly aware of these possible safety issues. Of course, always use your best judgment and do not rely only on the device for your baby's safety. Anyway, we thought that the SensorSafe feature was overall a great concept and well-executed by Cybex. We appreciated the alert whenever you turned off your vehicle that your baby is still buckled into the seat, and the temperature notification - both of those were super valuable.
Also unique about the Cybex car seats is the use of their Linear Side Impact Protection, which includes clever side impact absorbers that you can pull out on each side (pull it out as far as you can), which helps absorb energy in the event of a side impact (of course, this is in conjuction with the existing EPS energy-absorbing foam and structural side impact protection the seat also has). In our testing, we really liked these two innovative features. We also liked that there are magnets on each side so you can put the harness buckles and straps out of the way to the side when not in use. We also liked its very wide range of headrest and harness adjustments that were easy to use - the recline goes really far both ways, which is great if your back seat has a funky incline. And the harness pads were amazing and thick, and they have this great rubbery backing on them to help hold them in place on even a wiggly baby's shoulders. Plus a detachable cup holder, super comfy and easy to clean fabric, and high overall build quality. So why isn't it higher on our list? Well, we love the tech, that's for sure.
But, we also thought it had some big limitations. First is the restricted rear-facing weight range, only going up to 40 pounds. Second is that it's only compatible with vehicles model years 2008 and newer. Third, it doesn't have a steel or magnesium reinforced frame. Also some little things - the cup holder was hard for even toddlers to reach, the bottom harness straps fall on the thighs in a funny place (lower down on the leg than most others), the bucket-style deep seat was sometimes hard to pull baby in/out of, and it's very wide making it not a great candidate for fitting more than two car seats or people in the back. So for about $330 that's a lot of limitations to keep in mind. Interested? You can check it the Cybex Sirona M SensorSafe 2.0 here.