The Best Learning Toys for Kids 2023
Play to learn and learn to play with these top-rated educational toys.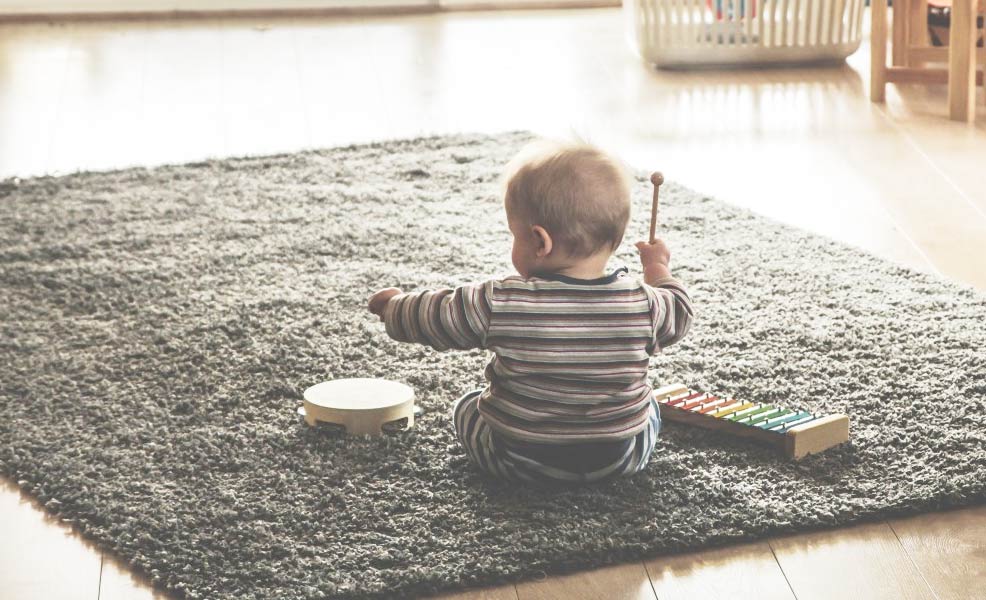 ---
Mommyhood101 independently tests and curates baby gear to help you make informed decisions. If you buy products through links on our site, we may earn a commission.
As parents, we're always thinking about how to make learning fun with games, puzzles, books, and instruments.
Educational toys are not only super fun but also an excellent way to develop perceptual, motor, and cognitive skills. Our reviews are divided into three sections:
Full disclosure: Some of these educational toys, including the b.Toys, Little Bits, and ThinkFun products, were sent to us as free test samples by the manufacturer.
Games help children develop social skills and reciprocity, puzzles help develop spatial and logical skills, baby books foster language and cause and effect learning, and musical instruments help kids learn pattern recognition and rhythm!
Here are the Best Learning Toys of 2023!
Rather than spending hours battling Bowser or fishing in Animal Crossing, parents can take advantage of that free time to help their child learn new skills and gain new knowledge. To find the best educational toys of the year, we tested over 40 different educational toys, some electronic and some not, and came away with dozens of awesome options!
---

Best Educational Toys for Infants and Toddlers (3-18 mos):
When we consider educational toys for babies, we're looking for toys that promote multi-sensory exploration (textures, colors, sounds), pattern recognition, and learning cause and effect relationships.
Examples include toys with bright primary colors, varied textures, fun sounds, consistent causal events (push the button and pop goes the lid!), and high contrast visual features and shapes. Here are six fantastic options ranging in price from about $15 to $65.
Fat Brain Forest Discovery Tree

Once your child begins to pull to stand, they are ready for the awesome Forest Discovery Tree, which helps your child build perceptual and fine motor skills, pattern matching, cause and effect, object permanence, color recognition, and more!

Skip Hop Bandana Buddies

For an infant that hasn't begun to sit or crawl, the Skip Hop Bandana buddies provide a rich sensory experience with bright primary colors, mixed textures, and crinkle sounds and rattles.

LaMaze Rainbow Stacking Rings

The LaMaze Rainbow Stacking Rings are soft, squeezable, and help teach your baby color differentiation, size comparison, and shape recognition.

b.Toys One Two Squeeze Blocks

Once your infant begins to sit unsupported, the b. Toys One Two Squeeze Blocks are a ton of fun for stacking, mouthing, squeezing, and tossing!

Battat Pop-up Pals

If you had one of these as a child, you know how much fun they can be! Once your baby can sit on their own, they are ready to explore fun toys like this Pop-up Pals game from Battat. Practice those fine motor skills and manual dexterity while learning about cause and effect relationships and animal recognition!

Hape Wooden Pyramid of Play

These colorful wooden nesting blocks are perfect for children aged from about 14+ months, and teach about relative size, shape recognition, pattern matching, and object permanence!
Be sure to also check out our list of the best unisex baby gifts of all time, where we have more learning toys to consider.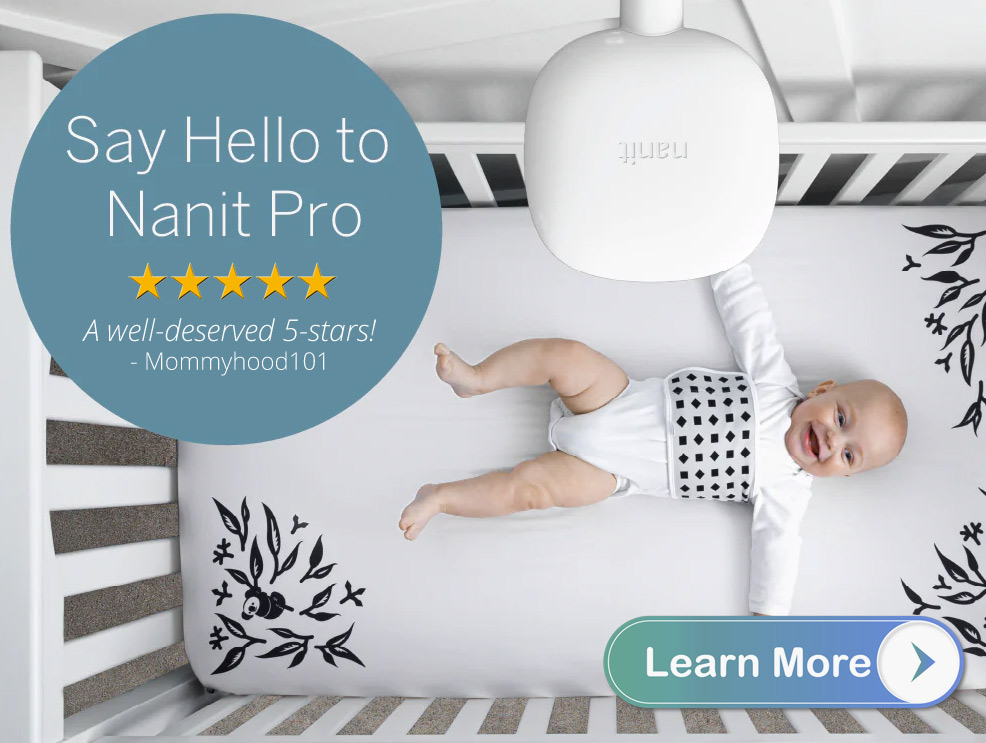 Once your child begins walking, they are officially a toddler! Once they reach this developmental milestone, it opens up exciting possibilities for toys and games that they can use while standing, walking around, and hopping!
---

Best Educational Toys for Toddlers and Preschoolers (18-48 mos):
From about 18-48 months, children are learning all about the world around them.
They will soon master letter and number recognition, growing their vocabulary, stringing words together into clauses and sentences, learning basic shapes, counting, and sorting. Here are 6 of the best educational toys for toddlers to preschoolers! Note that these are in addition to more obvious learning toys like LEGO sets, building blocks, and arts and crafts supplies.
Melissa & Doug Dress-up Costumes

The Melissa & Doug dress-up costumes are perfect for a budding imagination and promoting social interaction and role-playing; try out the princess, fire fighter, doctor, and construction worker costumes!

Green Kids Crafts Subscription Boxes

The amazing Green Kids Craft boxes come on a monthly basis to provide children with age- and developmentally-appropriate arts, crafts, and science projects that will tickle their minds and get creative juices flowing.

Fat Brain Toys Ladybug Memory Game

Finally, the Ladybug Garden Memory Game is a versatile game that can be played solo or with friends, working like a classic memory game with a twist: the set includes several cards that can be swapped out to keep the toy engaging and novel!

Melissa and Doug Shape Sorter

The Melissa & Doug Shape Sorter is the perfect gift for helping early learners practice color recognition, shape identification, problem solving, matching, and spatial visualization.

Zingo Bingo Game

As your child gets closer to 4 years old, the Zingo game is perfect for early readers, helping them associate basic monosyllabic (and some two-syllable!) words with basic objects and animals.

Melissa and Doug Puzzles

The Melissa & Doug Puzzles are perfect for building visual perception and spatial reasoning skills, problem-solving skills, and spatial and color-matching.
From ages 2-4, children are preparing for the new social and mental demands of preschool, coming together with other kids to work together in problem-solving, pretend-play, creative discovery, and building and stacking. These educational toys are perfect to prepare children for preschool! Most importantly, all of these games are totally fun, high quality, and will last your family for years!
Be sure to also check out our list of the best gifts for 3 year old boys, and best gifts for 3 year old girls, where we review several more learning toys.
---

Best Educational Toys for Big-Kids (4-7 years):
Between the ages of 4-7, children are building on the foundational skills they have learned through the preschool years and leveraging them for elementary school learning. Children will be developing several core academic skills, including more complex word decoding and reading skills, counting and simple arithmetic, logical thinking, turn-taking, and instruction following with increasingly lengthy sequences. The toys we picked out below provide practice for all of these emerging skills, while keeping the toys fun and engaging.
ThinkFun Robot Turtles Game

The ThinkFun Robot Turtles game is modeled after the classic Turtles game you may have played as a kid, and is a fantastic way to introduce foundational programming concepts to your children: if-then functions and coding procedural scripts. The game progresses from beginner to advanced levels, where budding programmers can use more complex cards to shoot lasers and melt ice blocks; tons of fun for the whole family, and no computer needed!

GoldieBlox Craft Kits

GoldieBlox crafts kits were initially made to help inspire girls to enter STEM disciplines, filling a much-needed gap in the kids games and toys space. The kits gained such a huge following that they have become highly popular for both girls and boys seeking to explore mechanical concepts while enjoying arts, crafts, and character role-playing.

Little Bits Electronics Kits

The LittleBits electronics kits are excellent for teaching logical skills through building simple to complex electronic circuits. Little Bits is a bit easier and more intuitive for children first learning about how circuits work, with the Snap Circuits being an awesome advanced set (below)!

Trekking National Parks Game

The two games, Quick Chess and Trekking The National Parks are awesome for practicing turn-taking, logic, planning, executive function, and learning a bit about character roles (Chess) and geography (Trekking)!

Quick Chess for Kids

The two games, Quick Chess and Trekking The National Parks are awesome for practicing turn-taking, logic, planning, executive function, and learning a bit about character roles (Chess) and geography (Trekking)!

Snap Circuits Electronics Kits

Snap Circuits builds upon that with hundreds of projects of increasing complexity. Have a junior programmer or electronic engineer on your hands? This is a perfect way for them to hone those skills!
Have an idea for something we should review for possible inclusion on this list? Send us a message on email or Facebook!