Where to Buy European Baby Formulas
From Milan to Minsk, or simply online, we found the best places to buy formula.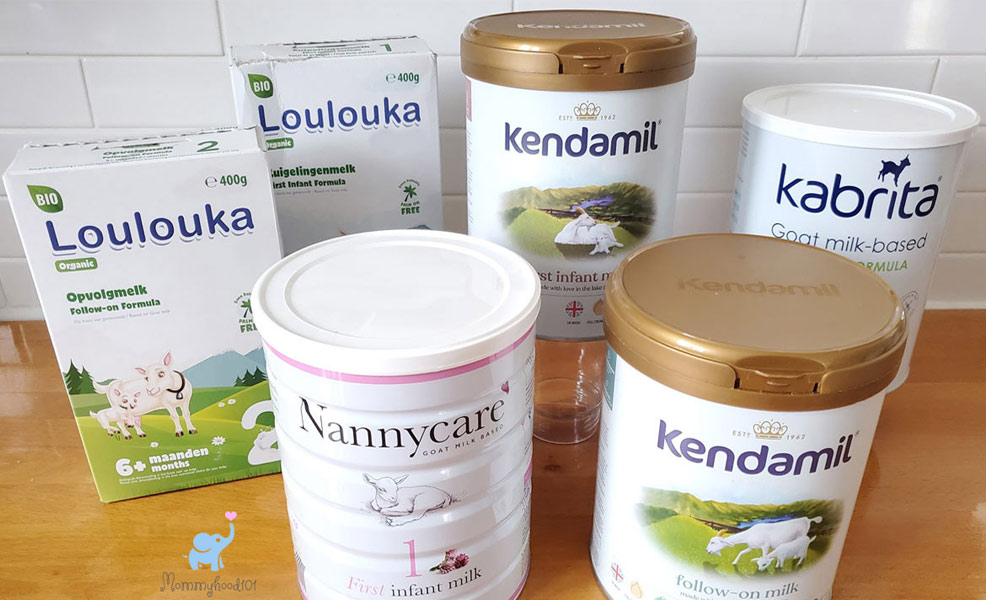 ---
Mommyhood101 independently tests and curates baby gear to help you make informed decisions. If you buy products through links on our site, we may earn a commission.
Trying to figure out which site has the best prices on European baby formula? Us too!
Important update: European baby formulas are more popular than ever! The continuing baby formula shortage in the USA has caused many parents to seek European alternatives, and Operational Fly Formula is importing Kendamil and other European formulas, boosting U.S. consumer confidence in these brands!
European baby formula is becoming increasingly popular for parents seeking high-quality, organic baby formula for their newborns, infants, and toddlers.
In fact, European baby formula has appeared at or near the top of our annual list of the best organic baby formulas for a couple of years now, and we're loving the new additions to the market!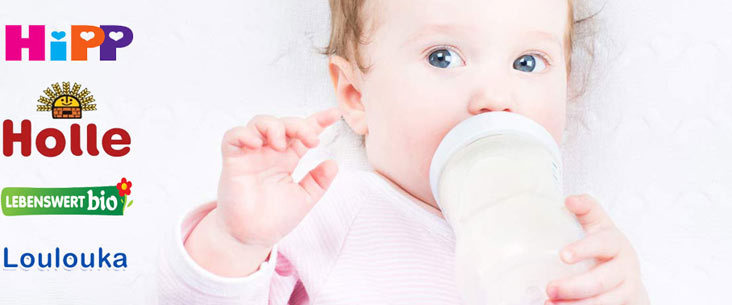 But importing baby formula from Europe is not cheap, and we know this can be discouraging for many parents.
Every few months we update this table with the current formula prices from the most reputable online stores, including TheMilkyBox, MyOrganicCompany, Formuland, and several others.
As of now, we include HiPP, Holle, LouLouka, and Lebenswert. Our newest addition is the awesome Kendamil organic formulas (review here). Want us to add other brands? Send us a message on Facebook!
Where to Buy HiPP, Holle, Kendamil, Lebenswert, and Loulouka Formulas!
Update! Prices are valid as of January 2023.
Here is a great coupon code from our favorite formula store: TheMilkyBox coupon code: Save 5% with code mommyhood101
Here is another coupon code: MyOrganicCompany coupon code: Save 5% with code mommyhood101
Is that table hard to navigate on mobile? Here's an image version: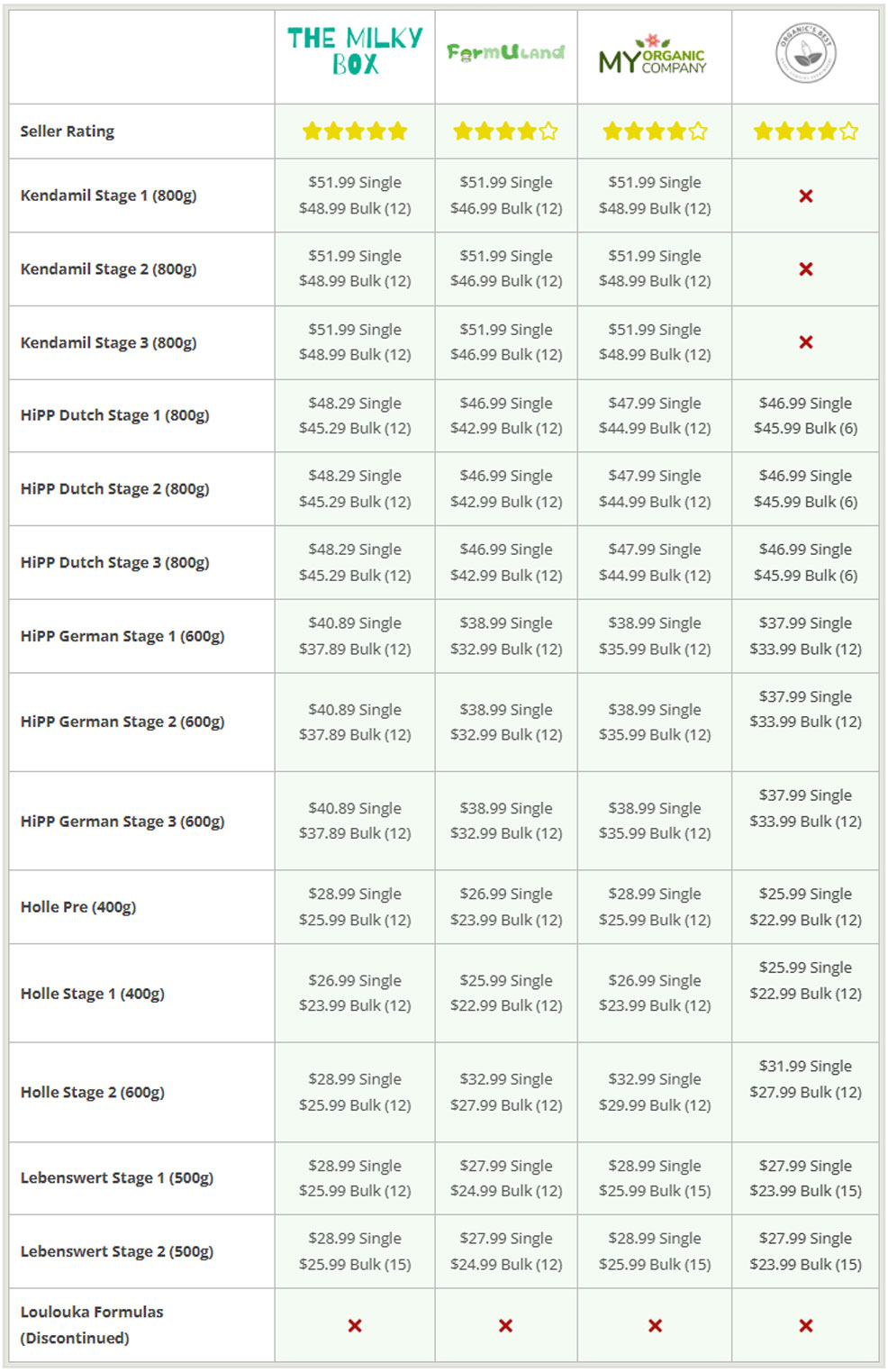 What is the best place to buy European baby formula?
If you're looking for fast and free shipping from a US warehouse, then you might be out of luck.
A recent tightening of FDA restrictions has resulted in most US sellers shipping their products from Europe to your home, slowing down shipping times.
It has also resulted in several of the most popular European baby formula stores, such as Organic Start, shutting down their formula-related sales entirely.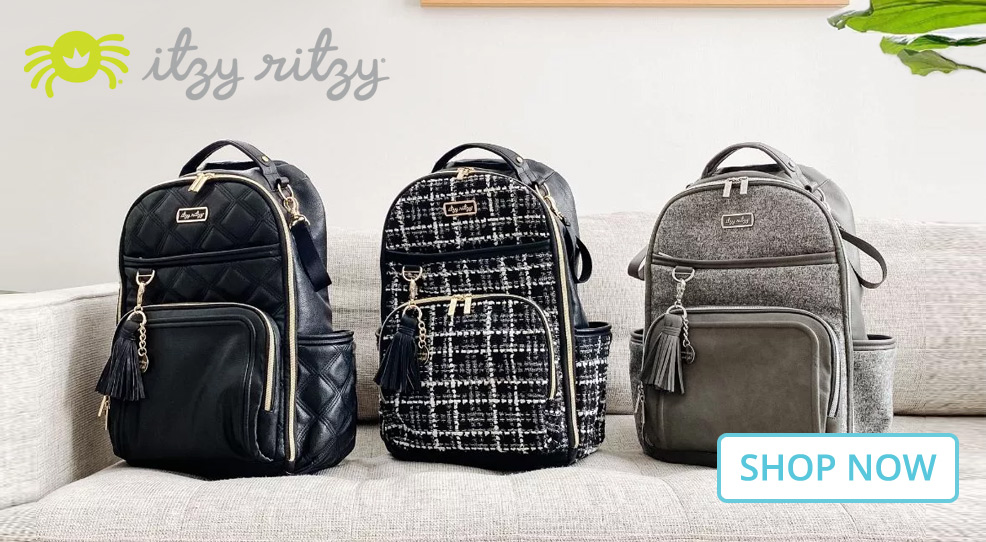 Like a game of Whack-a-Mole, US resellers of European baby formula keep popping up, and the FDA is continually knocking them down for violating various regulations.
Right now, the best place to buy brands like HiPP, Holle, Lebenswert, and Loulouka is TheMilkyBox for fair prices, fast shipping, and good customer service.
As the situation changes (and it usually does!), we will update this page.
What are the Best European Formulas?
Good question!
Check out our in-depth reviews of HiPP formulas, reviews of Holle formulas, reviews of Lebenswert formulas, reviews of Loulouka formulas, reviews of Kendamil organic formulas, and several others in our list of Best Organic Baby Formulas!
Each European formula has its own pros and cons, which we detail in our reviews. Personally, we are big fans of Loulouka and Kendamil, and HiPP Combiotic for babies with sensitive tummies.
What is the cheapest place to buy European baby formula?
Check the above table for the most updated information about the cheapest places to buy European baby formula online and have it shipped to the US.
As recently as last year, the most popular and reputable websites for buying European baby formula shipped their products directly from the US.
Due to a tightening regulatory environment, however, many US resellers now ship from Europe to your doorstep. This slows down shipping a bit, but also may help insulate them from federal restrictions.
Our advice is to buy in advance, and stock up!
As of this writing, the cheapest place to buy HiPP, Holle, Lebenswert, Kendamil, or Loulouka baby formula is The Milky Box.
Some points about our tables. All prices were accurate at the time of the most recent update. We are not responsible for typographical errors or errors of omission. We try hard to keep this updated, but it's very time-consuming and errors are bound to happen once in a while!
We do not sell or distribute any products, including European baby formulas, or support or condone any such activities where it is prohibited by law. These charts are for educational purposes only, no endorsement is expressed or implied.
What about shipping costs? All of the sites have different shipping policies, and they frequently change them and variably offer discounted or free shipping. Most of the places offer free shipping on orders over about $50.