Bassinet Safety, Features, and Alternatives
Sleep safe and sound with this full guide to bassinet safety and features.
---
Mommyhood101 independently tests and curates baby gear to help you make informed decisions. If you buy products through links on our site, we may earn a commission.
Bassinets are a great way to keep your newborn and infant in your bedroom and close to you during naps and overnight sleeping, offering a cozy and comforting place for your baby to learn how to self-soothe and sleep through the night.
But bassinets are also expensive, can be used in unsafe ways, and generally take up a lot of space.
In this article, we dive into the history, safety, and pros and cons of bassinets, and provide a few great alternatives for parents looking to save some space and cash!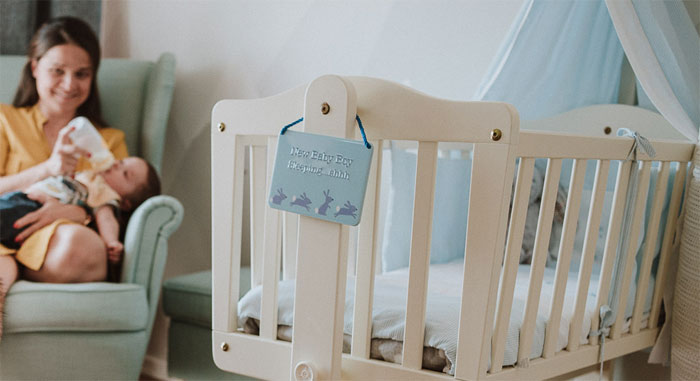 Before we get started, let's consider some fundamental differences between various types of small beds for newborns, babies, and toddlers.
Differences between Cradles, Bassinets, and Cribs
Over the past few decades, people have started to pivot towards preferring bassinets to cradles.
In general, cradles, bassinets, and cribs all provide a safe and secure place for your baby to sleep during naptime and overnight.
The biggest differences, however, are in features, size, and versatility.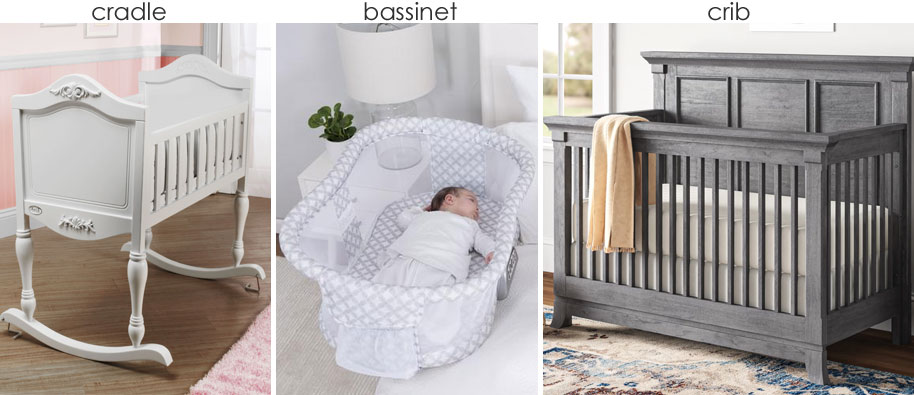 Cradles: As you can in the photo above, the cradle has curved rockers on the bottom of its legs, allowing a parent to gently rock the cradle side-to-side, or for it to rock under your baby's movement. Modern cradles have little safety feet that you can flip-down to prevent tipping, which you can see in the above image.
Bassinets: The bassinet is about the same size as the cradle but does not have rocking legs. Most bassinets can also be easily positioned up against the side of the bed (but not in the bed!).
The biggest difference between a cradle and a bassinet is that bassinets generally do not provide a rocking motion, instead tending to use vibration or glider-like movements (if any).
The biggest difference between a crib and a bassinet or cradle is that the crib is relatively large and heavy, always stationary, and difficult to move between rooms.
However, cribs are definitely more versatile and long-lasting options for a growing baby, given the ability to adjust mattress height and convert to a toddler bed (and beyond!).
A Brief History of Bassinets
In the mid-1800's, rocking wooden cradles started to become popular in the United States, providing a relatively portable sleeping area that could gently rock babies to sleep right next to mom's bed.
You might have seen some of the classic cradles in photos of your parents' (or grandparents') childhood or may have a family heirloom cradle passed along through generations.

Over the past 3-4 decades, however, cradles started to get a bad reputation for being unsafe for sleeping. This was for a few reasons:
First, parents would put loose bedding into the cradle, causing a suffocation hazard for babies. According to the AAP's Safe Sleep recommendations, you should never put anything other than your baby into a cradle, crib, or bassinet.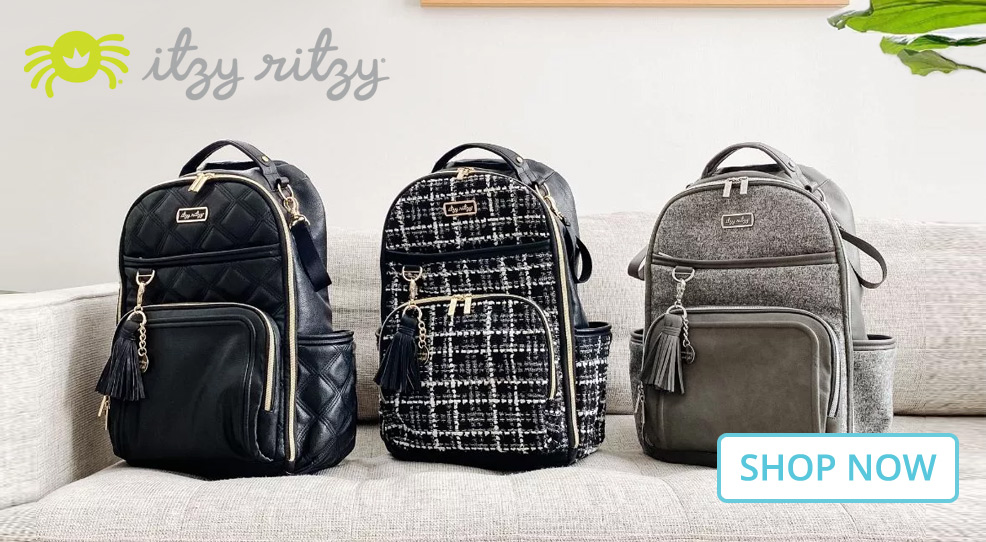 Second, if your baby wiggled or otherwise moved to the side of the cradle, it would pitch dramatically to one side. Babies could end up in an unsafe position, and it was very unlikely that they could move themselves out of that steeply inclined position.
Third, cradles had a tip-over risk, especially the ones with rocking feet (like in the photos above). With heavier babies there was a risk of them shifting their weight too far to one side and tipping the cradle over; there was also a risk with a curious sibling or pet tipping it over.
Bassinets were one solution to this issue, providing a relatively stable place for babies to sleep until they transitioned to a crib. Essentially placing a classic Moses basket onto a set of legs, the bassinet quickly became popular from the 1970's through today.
Bassinet Safety
Parents commonly ask us whether bassinets are safe places for newborns and infants to sleep, and our usual responses are as follows.
Bassinets are safe when:
Used in accordance with the manufacturer's instructions. Always read the manual!
Used without any soft objects or loose bedding, including pillows, bumpers, blankets, or stuffed animals. Other than your baby, a tight-fitting sheet is the only thing that should be in the bassinet!
Your baby is put to sleep in accordance with the AAP's recommendations.
They provide a firm, flat, and level sleeping surface. Never incline your baby's mattress or sleeping area.
They are only used before your baby learns how to roll onto their side or tummy. Never use a bassinet with a baby who has learned how to roll, even if they are swaddled.
You do not leave other children or pets unsupervised while your baby is sleeping. Curious pets and siblings may have good intentions but can introduce new risks for a baby in a bassinet.
Bassinets can be a bit safer than cribs when used correctly because they allow a baby to be in the same room as the parents.
The AAP recommends that parents and infants sleep in the same room until the baby is at least 6 months old, if not until their first birthday.
This does not mean co-sleeping or bed-sharing, this means sleeping separately but in the same room!
Co-sleeping and bed-sharing with your infant is extremely dangerous and increases the risk of suffocation, SIDS, and strangulation.
Some bassinets, however, are great as bedside sleepers, which is a great alternative for parents who want to be close to their baby during the night. More on that later...
Bassinet Features to Look For
Modern bassinets offer way more than simply a Moses basket propped up on four legs, and vary in price from about $100 upwards of $2000 based on features.
Here are some of the more basic features to look for in a bassinet:
Locking wheels to help you move the bassinet easily between rooms, and lock the bassinet in place to prevent rolling.
Adjustable height to help you position the bassinet at a comfortable height near your bed.
Mesh or otherwise breathable (wicker, wood slats) sides to help increase air circulation.
A comfortable but firm mattress, preferably with at least one sheet included.
A storage basket on the bottom, and/or storage pockets on the sides, to help keep essentials (pacifiers, diapers, wipes) nearby.
Gentle, manual rocking movements, such as front-to-back or side-to-side, help soothe your baby to sleep.
Good examples of bassinets with many of these basic features are the Mika Micky Bedside Bassinet and the Fisher Price Soothing Motions Bassinet. You can see our reviews of those bassinets here.
Here are some of the more advanced features to look for in a bassinet:
Bedside sleeping capability: legs that slide under your bed to get the bassinet closer to the side of your bed. See our Newton bassinet review for a good example.
Soothing vibrations to help lull your baby to sleep and keep them asleep during the night.
Lullabies produce some subtle music to help calm your baby.
Motor-controlled movements, such as front-to-back or side-to-side, help soothe your baby to sleep.
Automatically-triggered movements, vibrations, and sounds based on your baby's sensed activities.
Compatibility with your smartphone, including sleep tracking and remotely-controlled features.
A nightlight integrated into the side, to help shine some light on your baby in the middle of the night.
Good examples of bassinets with many of these advanced features are the SNOO Smart Sleeper, 4Moms mamaRoo, and Halo Bassinest. We review those and other options in our list of the best bassinets.
Our bassinet buying guide also goes into more depth on features and flaws.
Good Bassinet Alternatives
Parents looking to simplify their lifestyle and purchase fewer baby products might be interested in bypassing the bassinet altogether.
The good news is that there are a few great alternatives to bassinets that can provide similar levels of comfort and convenience.
Bassinet Alternative 1: A Mini Crib!
You may have heard of a mini-crib and thought it was a silly idea because, well, it used to be!
Traditionally, a mini-crib would be purchased separately from a full-size crib, requiring yet another transition for your baby: bassinet, mini-crib, and then full-size crib.
But mini-cribs have come a long way and some cribs are now capable of transitioning from a mini-crib to a full-size crib (and beyond!).
This is a great alternative to a bassinet because it means that you can start using it as a mini-crib and position it anywhere in your home.
Because of the relatively small footprint (most mini-cribs are only slightly larger than a bassinet), you can basically use the mini-crib as a bassinet for the first 6-12 months and then convert it to a full-sized crib.
A few great examples of popular and beautiful cribs that can transition from a mini-crib to a full-size crib can be seen in our Nestig Cloud crib review and the Nestig Wave.
As shown below, the Wave can transition all the way from a mini-crib to a full-size crib and a toddler bed!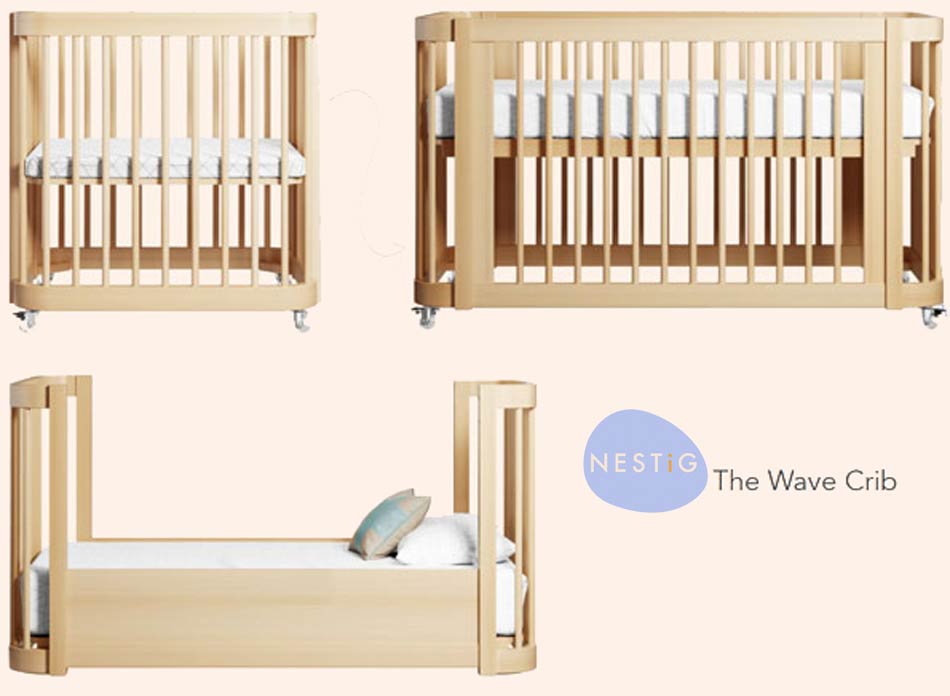 Helping the Wave mini-crib be even more portable is a set of locking caster wheels at the bottom, letting you roll the mini-crib around your room and elsewhere in your home. Note that these can be locked and/or removed as needed.
Critically, the Wave mini-crib is about 31" long by 24.5" wide. That's only about an inch longer than the SNOO bassinet, making a convertible mini-crib a great option for space-constrained parents.
Purchasing a mini-crib can also provide some nice cost savings, allowing you to avoid purchasing a separate bassinet.
Sweet dreams and an even sweeter deal!
Bassinet Alternative 2: A Travel Crib or Playard!
If you plan on any overnight travel with a baby or toddler and you'd rather avoid a hotel crib, then you might already be considering a travel crib.
The beauty of a travel crib is that not only is it a great option for traveling with baby, you can set it up right at home and use it as a bassinet.
Travel cribs have come a long way since the original Pack 'n Plays by Graco, to include stylish and super functional options such as the Guava Family Lotus and BabyBjorn (check out our list of the best travel cribs for reviews of these and other models!). These tend to be lighter, more portable, easier to pop open and fold up, and more comfortable and feature-rich.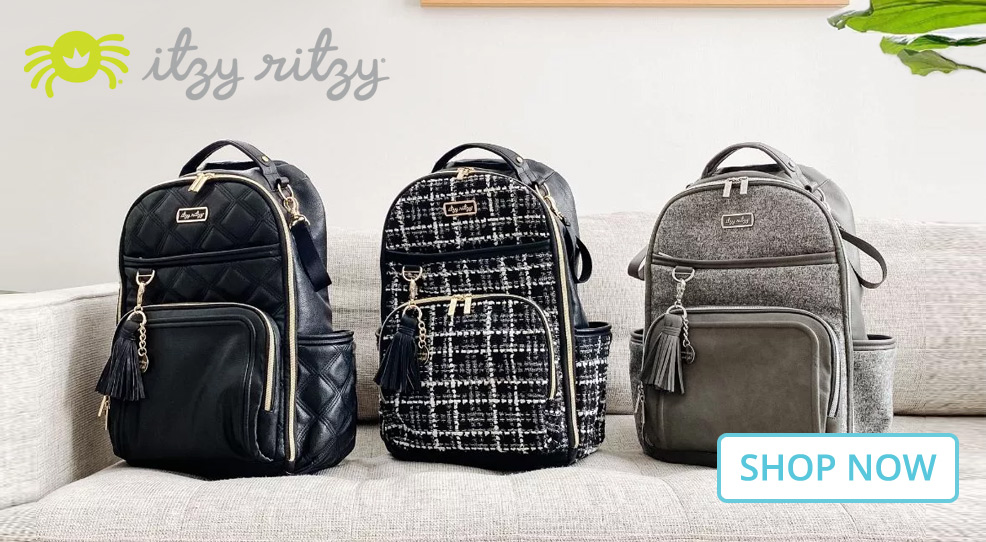 Always check the manufacturer's instructions first, but most travel cribs can be set up right in your own bedroom and be used as a bassinet. For example, the Guava Family Lotus is approved for overnight sleep from birth to 3 years of age.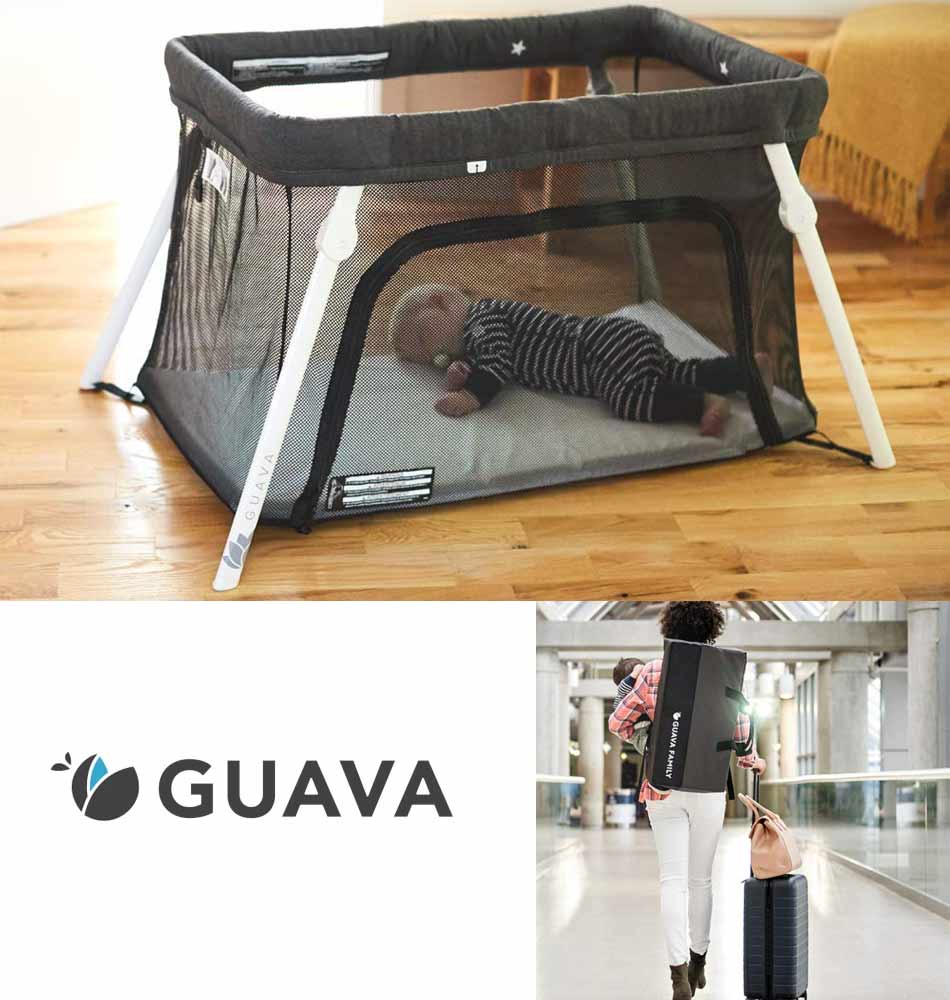 Then they can be folded up and taken on travel, and then when your baby becomes a toddler they become a fun and safe playard to fill with toys and stuffed animals!
Bassinet Alternative 3: A Moses Basket!
When Moses was sent down the Nile River by his mother, Jochebed, it was in a beautiful wicker basket, henceforth called the Moses basket.
Modern Moses baskets combine breathable sides with a firm mattress and can basically be used as a mini-bassinet for the first few months of a newborn's life.
While Moses baskets are currently popular alternatives to bassinets, be careful to avoid the following:
Floppy sides that can be easily moved inward or outward.
Handles can droop into the basket and become a strangulation hazard.
Soft padding or mattresses that do not meet infant firmness requirements.
Placing the Moses basket on any surface other than the floor or ground.
In the below image (courtesy of @shoplovedua), the Moses basket is placed on a specially-made stand and the sides use breathable fabric. We strongly suggest removing the handles, however, due to safety risks.
If you have a low-profile bed, a well-designed and safe Moses basket can be a great option for your situation, allowing you to place the basket on the floor or on a specially-designed stand, and keep it close to your bedside for nighttime breastfeeding (or bottle feeding).
Bassinet Alternative 4: A Lightweight Crib!
A low-profile crib like the Ikea Gulliver (we review the Gulliver and other top cribs here) is relatively lightweight and easy to move around.
You can first set it up in your bedroom for the first 6-12 months of your baby's life, then move it to the nursery.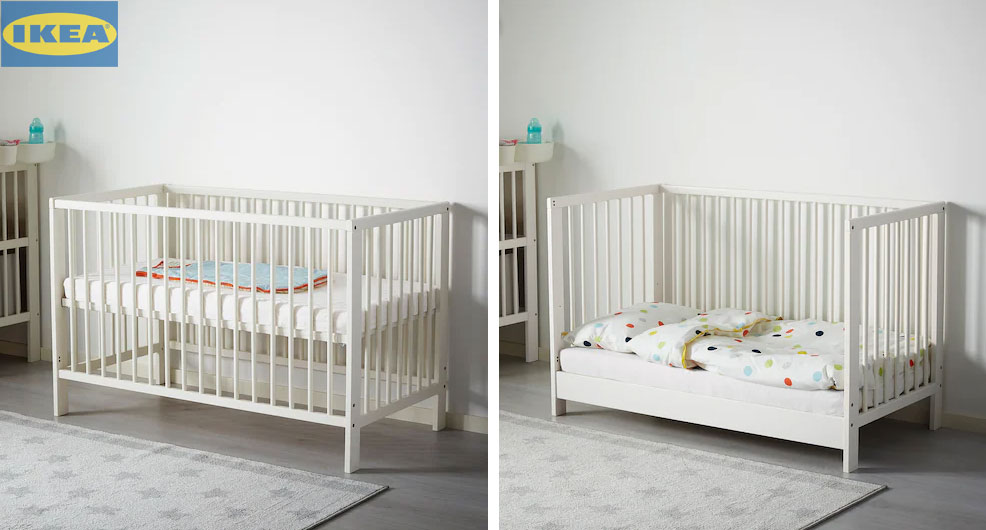 Coming in under 28" deep, you can fit the Gulliver right through most doorways inside modern homes (which are usually about 32" wide).
Measure your doorway first to make sure, otherwise, you will need to partially disassemble the crib to fit through the door when it's time to move it.
While a full-size crib might be a little big and cumbersome to fit next to your bed, it's also going to save you some serious cash! The Gulliver is only about $100, and if it means skipping the bassinet entirely, that's some serious savings!
Conclusions
Bassinets are super popular and provide a convenient way for your infant to sleep in the same room with you, up close and comfortably.
When used as instructed by the manufacturers, and when following the AAP Safe Sleep guidelines, a bassinet is a safe place for naps and overnight sleep.
Bassinets vary widely in features and range in price from about $100 to upwards of $2000.
While we think bassinets are a great addition to your arsenal of baby gear, we also think there are some fantastic alternatives that can save you some space, money, and hassle.
These alternatives include mini-cribs that can convert to full-size cribs (like the awesome Nestig Cloud), Moses baskets, and relatively low-profile and lightweight cribs like those offered by Ikea.