Baby Registry Checklist: 20 Must-Haves
Don't miss a thing! Use our baby registry checklist to get these 20 must-haves.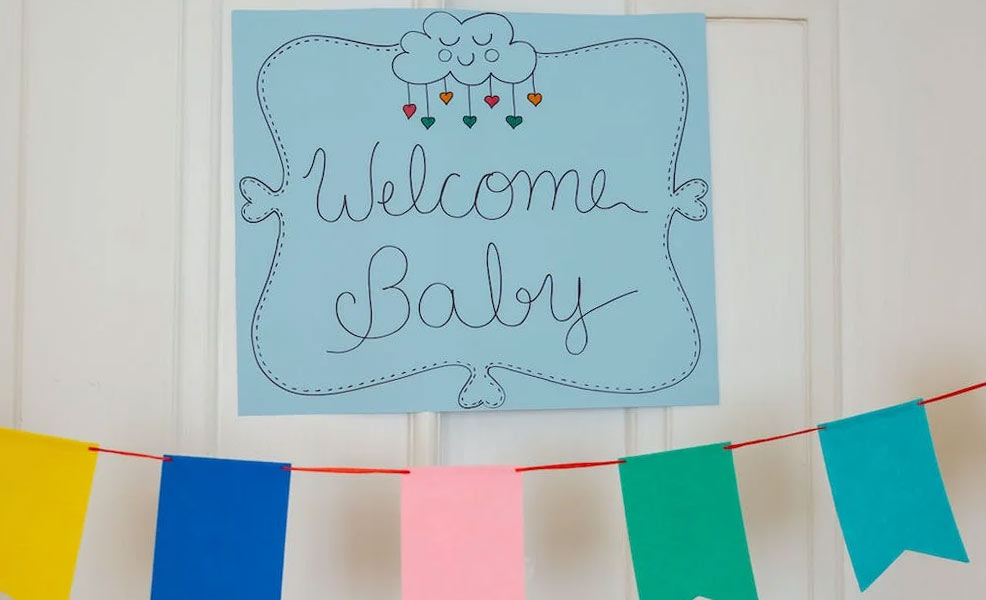 ---
Mommyhood101 independently tests and curates baby gear to help you make informed decisions. If you buy products through links on our site, we may earn a commission.
The idea of building the best baby registry can be incredibly overwhelming, especially for first-time parents-to-be.
You simply don't know what items to add and what to avoid. Once you start looking around at Amazon or your local Target, you'll soon become overwhelmed with all the products that suddenly all seem necessary!
Here are the Top 20 Baby Registry Products!
The goal is to choose items that are going to be useful on a daily basis and don't end up turning into clutter and taking up space. A good baby registry will also help you avoid getting tons of the same gift from friends and family, like a dozen plushies or five of the same exact baby book!
Take our advice – we've been there and done that, and wouldn't do it again without a baby registry!
So, what are the most useful baby registry items? We pulled together opinions from 10 new parents and pulled together this list. For most of these items, we link to our own hands-on reviews of the products, to give you some good ideas for your registry!
1. Swaddle Blankets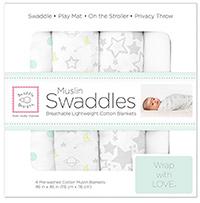 Once babies are out of the womb, they are left confused and uncomfortable because they just entered a world that they are not familiar with. This new sensory experience can be very overwhelming: they are suddenly in a noisy and visually complex environment without the comforting constraints of mommy's womb. They are no longer in that safe and comfy place that they considered to be home over the last 9 months. To help ease them into this brave new world and keep them feeling safe and comfortable, you definitely want to check out swaddling blankets. Wrap your baby up like a little burrito and watch how cozy they will be, and how long they will sleep! For some baby registry ideas, check out our list of the best swaddle blankets of the year!
2. Infant Car Seat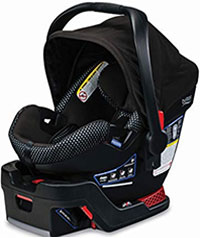 Many expectant parents do not know that they cannot leave the hospital without demonstrating they their baby will be safely secured in a car seat that is properly adjusted and installed in their vehicle. So this is clearly a must-have, but also something that can get quickly cost-prohibitive. Make sure that you do your research and learn about the best and safest infant car seats, and then choose one (or two if there are two cars involved) and add those to the list. If you are unsure of how to install it, don't fear! Hospitals have staff who can provide a car seat installation service, and the local police department can do the same. You can also check out this list of CPST certified car seat installers in your area.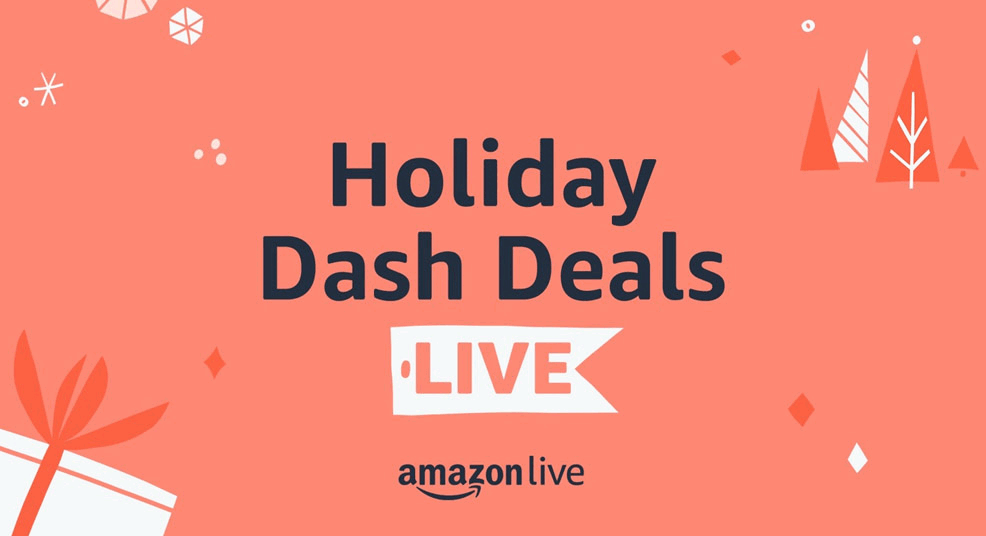 3. Stroller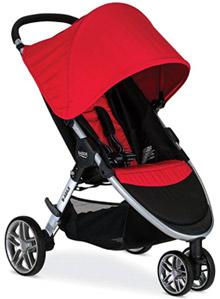 You are going to want to take your baby on jaunts when the weather cooperates and when it is mild outside. That means you will need to add an awesome stroller to the list. You'll want to make sure the stroller is easy to use, maneuverable, comfortable for baby, and folds into a package small enough to fit into your trunk. And make sure that the stroller is compatible with your infant car seat, or go the easier route and select one of the best travel systems of the year. A travel system takes an excellent stroller and combines it with a perfectly-matched infant car seat, for some serious travel convenience.
4. Baby Swing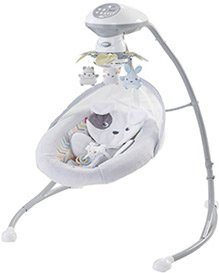 The reason that newborns have their days and nights mixed up is that they have been spending the last 9 months being rocked to sleep by mom's movement during the day. And when mom is sleeping at night, there is no rocking and the baby is up and awake. This often means that the baby will not be very happy if he or she is not being held in mom's arms during the day. This is where the baby swing comes in. It gives mom's arms a break so she can do her thing and let the swing keep the baby pacified, gently rocking side to side or front to back, lulling the baby to sleep. Check out our list of the best baby swings for some great baby registry ideas!
5. Sound Machine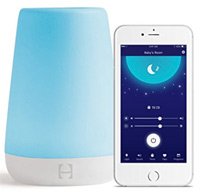 This is a must-have item to add to the registry because sound machines provide white noise which helps the baby sleep. And this is a useful thing to have when you are going to want your baby to start getting his or her days and nights correct as it will happen rather quickly. But that does not mean they will willingly sleep through the night for a while, and this sound machine will certainly help with that. Think of this as a fan going in your room when you are wanting to fall asleep, and you know how helpful that can be. That white noise effect is powerful: not only do babies fall asleep sooner, they also tend to stay asleep and get better quality sleep. Check out our list of the best sound machines of the year for some great ideas!
6. Onesies and Sleepers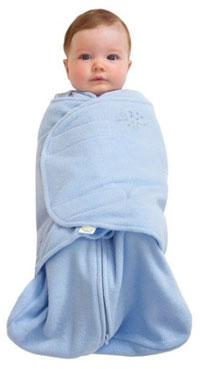 You will definitely need to add these on the list as regardless of the time of year, the baby will need both onesies and sleepers. The only difference is if you are having a baby during the warmer months, you will want to add lightweight sleepers. If you are having a baby in the colder months, then you will want to add fleece sleepers. Some of the best sleepers combine a swaddler with a sleep sack, giving you the best of both worlds: a swaddler for up top to make the arms snug as a bug in a rug, and a lower sack to keep the toes nice and warm. You can check out our list of the best baby swaddlers and sleep sacks for some solid advice on what to add to your registry.
7. Baby Carrier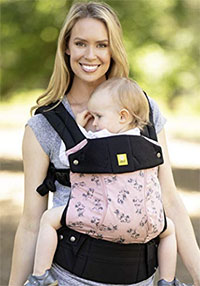 Babywearing is becoming increasingly popular, safe, comfortable, and trendy! Moms and dads can maintain their busy indoor and outdoor lifestyle while wearing a baby sling or carrier with baby securely by their side. Baby carriers are also great because they help the baby physically bond with the parents without parents getting sore arms or trying to juggle doing things one-handed while holding their baby! To find a great baby registry option, check out our list of the best baby carriers of the year and our list of the best budget baby carriers of the year, for over a dozen great ideas! Note that baby wraps are a bit less expensive but also require a bit more effort to tie and secure.
8. Nursing Pillow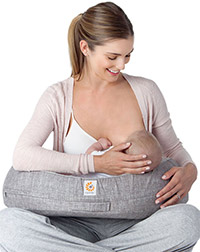 Whether you plan to nurse your baby or not, these pillows are a must-have. You and your baby will be kept comfortable while nursing or bottle-feeding, and a good nursing pillow will also hold your baby in the ideal position for latching and digestion. Another great thing about these pillows is if guests are coming over and they have young kids that want to hold the baby, these can be perfect for safely positioning baby on a child's lap without too much worry. Check out our list of the best nursing pillows.
9. Diaper Bag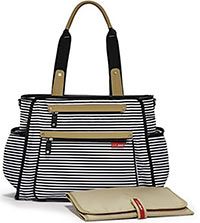 You are going to be traveling and on the go with your baby. This means you are going to have to pack up a lot of accessories such as diapers, bottles, a breast pump if you are nursing, extra clothing, and so on. A diaper bag is a must-have and needs to be added to the list. Additionally, most diaper bags come with a portable changing pad because it will be inevitable that your baby needs a change while you are out! You most definitely will want to be prepared for that; be sure to check out our annual list of the best diaper bags on the market.
10. Portable Crib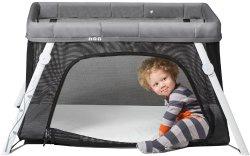 If you are the type that travels often, then this is a must-have. Or even if you don't and your parents are happy to take the baby overnight here and there, then you will want to make sure that they have a safe and secure place for your baby to sleep. This is why a portable crib is a great idea, and a great item to add to any baby registry. Some of the best travel cribs can fold down into super compact bags that are easy to toss in your trunk and might even fit into a large suitcase for air travel. Check out our list of the best travel cribs for some great registry options!
11. Baby Bathtub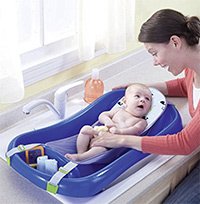 Many parents bathe their newborns in the sink, but it is a lot better if they are bathed in the tub as it is a lot more sanitary and comfortable for your baby. And any infant tub will be perfect for this purpose. If you want to use the kitchen sink, there are some awesome flower petal baby bathtubs that are soft and can be placed right into your sink for ease and convenience. Either way, be sure to add one of the best baby bath tubs to your list!
12. Baby Monitor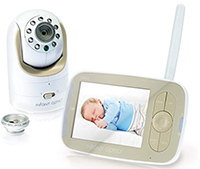 A must-have for a new baby is a baby monitor, whether it features high-resolution video or if it is an traditional (and much less expensive!) audio-only monitor. A baby monitor will allow you to see and hear what your baby is up to during nap time or night time so you don't have the need to rush into the baby's room unless there is a good reason to do so. A good baby monitor gives you some serious peace of mind while your baby is sleeping, and is a definite must-have on any baby registry! Some of the newer monitors have several advanced features that allow you to talk both ways (two-way intercom), monitor breathing patterns, track sleep quality, alert you to noises or movement, watch via your smart phone when not home (like when grandparents or a babysitter is over), and more. Our list of the best baby monitors is updated on a monthly basis with new products, so be sure to check it out to find an awesome baby registry option!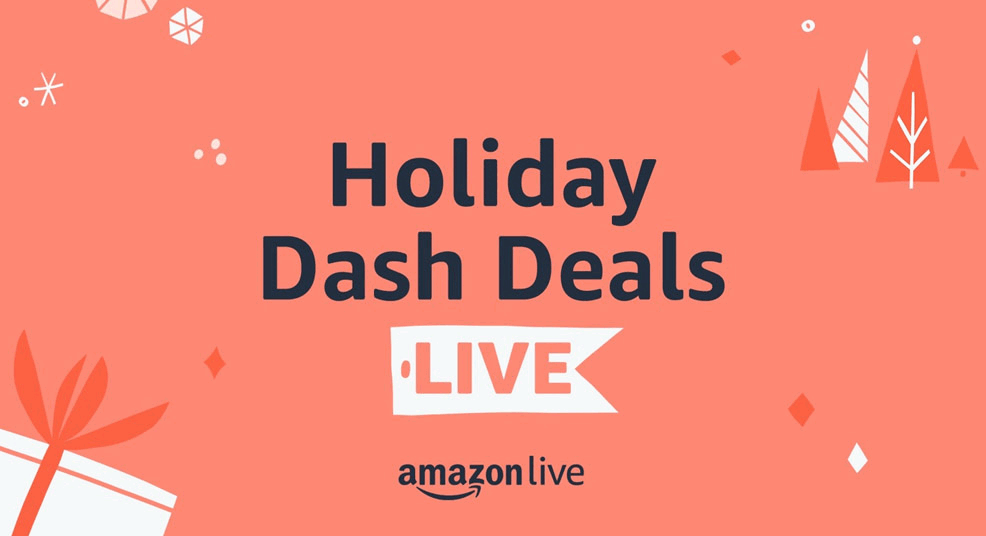 13. Extra Crib Mattress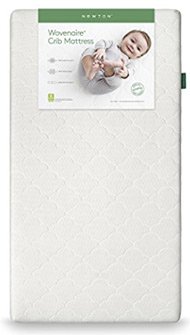 You may already have purchased the crib for your baby and you may already have a great mattress. However, it is always a good idea to use your registry to get another one and have a spare around. What if the one you have ends up not being the best quality, gets saturated with a bed-wetting mistake, or gets ripped or stained? Rather than worrying about where your baby will sleep while their mattress is being cleaned or replaced, have a cheap spare crib mattress stashed away in your basement or attic. Even once they out-grow their crib, it'll be a great resource for sleep-overs or a pet! Be sure to check out our list of the best and safest crib mattresses for some up to date guidance!
14. Crib Sheets and Waterproof Mattress Covers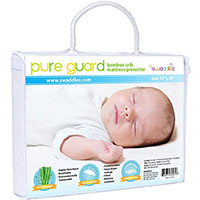 Whether you decide to add an extra mattress to the registry is up to you, but it is highly recommended. However, you will absolutely want to add at least two or three sets of crib sheets, as well as waterproof mattress covers. Even with the best overnight diapers, babies will leak and have accidents! You will be changing the crib sheets quite often so make sure you have some extra sets available! Even better is to invest in a waterproof mattress pad to prevent soak-throughs that will not only dirty the sheets but possibly ruin your brand new crib mattress!
15. Baby Bottles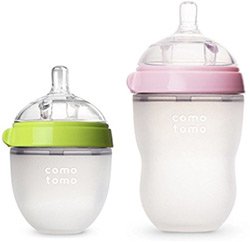 Whether or not you are formula-feeding or nursing, you will need plenty of bottles. Because even if you are nursing and you are not pumping, you may need to supplement with formula (see our list of the best organic baby formulas here!). It happens. And you will want to be prepared for that strong possibility. Be sure to add baby bottles that are of the highest quality by today's standards and have anti-colic and anti-gas properties. That will help keep your baby comfortable. Every month we update our list of the best baby bottles of the year, so be sure to check it out and find an awesome option for your baby registry!
16. Breast Pump and Breast Pads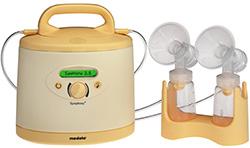 The first part of this will only apply if you plan to breastfeed your baby, and if your insurance doesn't cover a good breast pump, you'll want to take advantage of your baby registry to make a good breast pump more attainable. You can check out our list of the best breast pumps here. Even if you're not pumping, every mom should have a lot of breast pads on hand because leaking is inevitable. It does not matter whether you are breastfeeding or not. Even if not, expect to leak from both breasts until your milk supply eventually dries up. That said, even if you are not planning to nurse, the breast pads are a must-have because you will need them on hand to prevent any type of discomfort around that sensitive area as well as potential embarrassment.
17. Bassinet or Co-Sleeper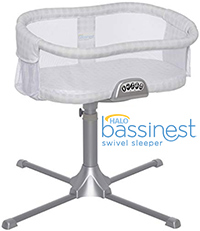 A sleep space for the newborn is essential as there is a good chance that the baby will not sleep in the crib initially. That is why it is a great idea to have a bassinet around for the newborn to sleep in until he or she becomes too big for it or starts to roll over, at which time transferring to a crib becomes necessary. Or, if you plan on co-sleeping, then you can add the co-sleeper to your baby registry; even better is a bedside bassinet to keep your baby close-by without taking up bed space or risking suffocation. You can check out our annual list of the best bassinets here!
18. Changing Pad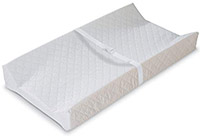 Even though most diaper bags come with a portable changing pad, you will want to have one that is meant for the home as it will likely be larger, firmer, and better quality. And don't add a changing table! There is no need for it. Add the changing pad and you can place it on the baby's dresser or anywhere you wish! It will save a lot of space as well which a changing table takes up! Check out our list of the best changing pads of the year!
19. Kimono Tops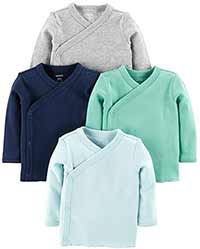 New parents will worry about putting clothing over the newborn's head which is why kimono tops are a great thing to add to any baby registry. They can just be popped right on and can be worn right over the diaper. Many moms and dads love these because it erases the worry when it comes to putting clothing over a tiny newborn's head. A lightweight kimono top is not only adorable but easy to put on, easy to take off, durable and easy to clean, and available in tons of colors and patterns to suit even the pickiest parents and little ones!
20. Services Just For You!
After your baby arrives, you are not going to be in shape to cook, clean, or do much of anything. That is why when you are adding items to a baby registry, don't forget about adding services that will help you! Whether or not it is a gift card for a cleaning service, a food delivery service, or even a gift card for a massage, be sure to add any of those! New parents often underestimate how little time they will have to do anything once that new arrival is present. And moms really need to have a massage after going through that tough labor and delivery!