50 Baby Essentials for New Parents
Don't be caught off guard! Get the 50 baby essentials new parents need.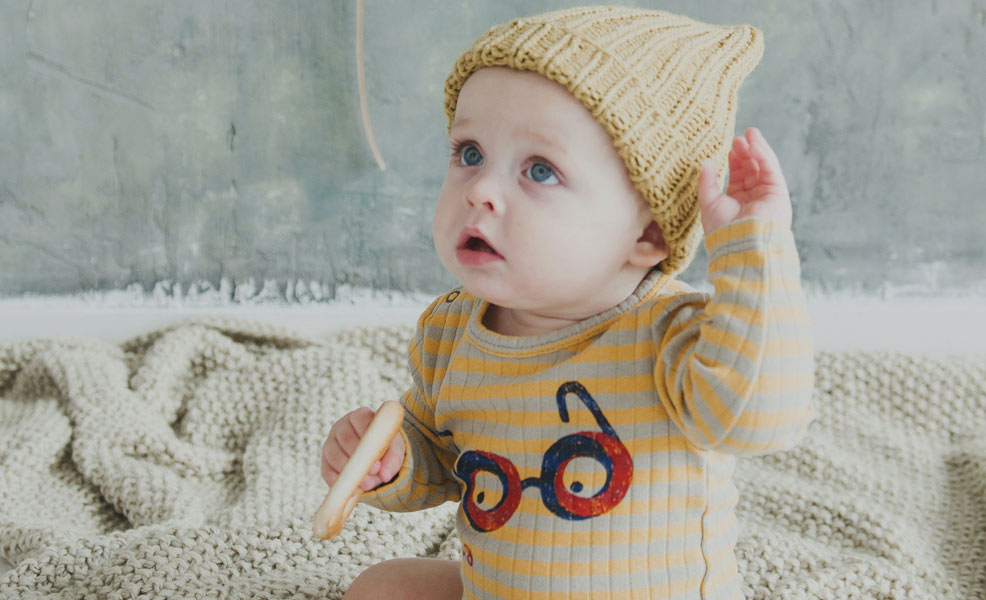 ---
Mommyhood101 independently tests and curates baby gear to help you make informed decisions. If you buy products through links on our site, we may earn a commission.
New parents-to-be will find there are numerous baby essentials to have on hand before baby is even born!
When checking off items on a baby registry wish list or preparing for baby needs throughout the house, new parents will need to consider these essentials to care for both baby and mom.
Here is a list of the top 50 baby essentials, organized by category. Click on any list item to jump down to additional information, tips, and resources!
Hospital Bag Checklist: What to pack for the delivery room
Baby Clothing Needs: Layette Essentials
Nursery Furniture Essentials: Building a Safe Space for Baby
Diapering: Diaper Changing Supplies
Bath Time: Baby Bath Basics
Feeding: Accessories for Nursing or Bottle Feeding Moms
Health and Safety Necessities
Other Baby Gear Must-Haves
Hospital Bag Checklist: What to pack for the delivery room
Some hospital bag items may be more easily remembered than others. Baby's going home outfit and car seat are often remembered, but don't forget about mom's needs before and after delivery.
Going home outfit
When selecting a going home outfit for baby, parents should first consider the season in which baby will be born. Typically, newborns should wear one layer more than adults to ensure warmth (excluding very hot seasons). Going home clothes should be made of soft material with stretchy collars for easy dressing. Baby's estimated weight should be considered when deciding on the appropriate size. Many new parents may worry their child will not fit into newborn size clothes and may opt for the next size up—but this can result in clothes that are vastly too large. Most baby clothes manufacturers included weight ranges on tags to help ensure a proper fit. Finally, the going home outfit should be selected with car seat safety in mind. Bulky sweaters and flowing skirts may inhibit proper car seat restraint, creating unsafe travel for baby.
Infant car seat or convertible car seat
Infants must travel home from the hospital in a rear-facing car seat for best safety. For rear-facing seats, parents may choose between an infant car seat on a base or a convertible car seat with rear-facing option. Each car seat will include weight and use guidelines. Be sure to check out our review of the best infant car seat for the year! For small babies that slouch or tilt in the car seat, the American Academy of Pediatrics notes parents "can try placing a tightly rolled receiving blanket on both sides of the infant. Many manufacturers allow the use of a tightly rolled small diaper or cloth between the crotch strap and your infant if necessary to prevent slouching." Under no circumstances should parents place inserts or padding behind the infant in the car seat unless it came with the seat or was made by the manufacturer for use with that specific seat. Parents should read reviews to find the best infant car seat for their child, and if possible, select the car seat first and then explore compatible stroller options, as the car seat will be a constant source of travel safety for baby. If you're looking to travel longer distances, definitely check out our list of baby travel essentials which has some good tips for what to bring on a longer road or air trip!
A rear-facing child safety seat does a better job of supporting the head, neck and spine of infants and toddlers in a crash, because it distributes the force of the collision over the entire body - Dennis Durbin, MD, FAAP.
Personal care and toiletries for mom
In all the excitement preparing for the birth of a new child, a new mom-to-be may forget to pack for herself. In addition to baby supplies, mom should include some personal items and basic essentials to make her labor and hospital stay much more comfortable. Some such essentials may include:

Slippers or fluffy socks
Lip balm
Toothbrush/ toothpaste/ shampoo
Hairbrush and hair ties
Favorite snacks and gum
Clothing for mom
As with personal care items, comfortable clothing options may support a new mom's comfort in after delivery. Choose loose-fitting clothing options and button/zipper front sweaters, sweatshirts, or robes (breast access is important for nursing moms).
Nipple cream/ nipple guards
Nursing is a challenge, for both first-time and experienced moms. And improper latching as baby learns how to eat can cause severe nipple soreness. A lanolin cream or plant-based lanolin alternative will provide safe relief from breastfeeding discomfort. Check out our list of the best nipple creams of the year.
Nursing bra
Mothers who plan to breastfeed should pack two or three of the best nursing bras for their stay in the hospital. These bras should be comfortable and open and close easily with one hand.
Nursing pads
Even mothers who do not plan to breastfeed may still need nursing pads on hand until their breasts stop producing milk. New moms should pack at least two pads per day for the duration of the hospital stay.
Nursing pillow or wedge
There are many pillows available to support both nursing and bottle feeding moms have close, comfortable feeding time with their babies. Many options are curved into a C or J shape. Additionally, wedge shaped pillows are available to add extra lift for small babies and improve posture for moms.
Baby Clothing Needs: Layette Essentials
Onesies with crotch snaps and envelope fold neckline
The envelope fold neckline is critical—and new parents will realize this the first time a soiled diaper defies the laws of gravity and somehow travels its mess up the baby's back. Envelope folds allow parents to expand the neckline and remove the onesie from the top down rather than pulling the mess up over the baby's head. Parents should prepare to be changing their babies multiple times per day, so having at least a dozen of these basic shirts (in sizes NB and 0-3 MO) on hand allows for a solid laundry rotation.
Warm footed pajamas
Soft, zip or snap pajamas are convenient for both sleep and play. New parents should keep at least seven of these outfits on hand.
Shirts/ pants/ skirts
Parents should stock four to seven shirts, pants, and/ or skirts for new babies. Newborn clothing should be made of a soft, comfortable material to avoid irritating baby's sensitive skin. Ensure necklines on shirts are wide and stretchy for easy dressing and removal.
Front button sweaters/sweatshirts
For additional warmth during the day, especially in colder weather/ climates, new babies will need two or three front-button sweaters or zip-up sweatshirts. The open front facilitates layering and dressing/ removal. However, if considering pull-over sweaters or sweatshirts, parents should ensure the neckline is stretchy.
Socks/soft booties
Keeping baby's feet warm is important to their overall health. Socks and soft booties are essentials. Hard shoes are not recommended for infants as they can restrict movement and can normal foot development. New parents will want to stock up on tiny socks, keeping extras on hands for when one (inevitably) gets kicked off and lost.
No scratch mittens
Although tiny, baby fingernails can do some real damage on their sensitive skin. Soft mitts are available to keep babies from scratching at their face. In a pinch, an extra pair of socks will also get the job done!
Sleep sack
The American Academy of Pediatrics advises against soft bedding and loose blankets as risks for SIDS. A wearable blanket or a best sleep sack is a great alternative to blankets for keeping baby warm. Sleep sacks are offered by a number of manufacturers in both light and warm fleece material. The safest wearable blankets will swaddle babies snugly with secure velcro enclosures or zip from the top down to prevent removal. Sleep sacks should not have any additional decorations that stick out from the base fabric as these have lead to product recalls due to choking risk.
Using a sleep sack keeps the baby warm while sleeping without having the risk of loose blankets that might suffocate her. Overheating has been implicated in SIDS as well. A sleep sack keeps babies warm without overheating them. - AAP
Nursery Furniture Essentials: Building a Safe Space for Baby
Crib/ cradle/ bassinet/ co-sleeper
Picking baby's sleeping space is a big job that should be ready when mom and baby arrive home from the hospital. The sleeping space should be new and safe; Consumer Reports recommends looking for the Juvenile Products Manufacturer's Association seal to ensure safety standards have been met. Additional guidelines set by the American Academy of Pediatrics include:

Firm mattress/ sleeping surface
No soft bedding including crib bumpers, blankets, pillows and soft toys. The crib should be bare.
Baby's sleeping area should be in parent's bedroom, but not the same sleeping surface
Check our our reviews of the best cribs and best bassinets of the year! We also find the best crib mattress each year as well, so check that out.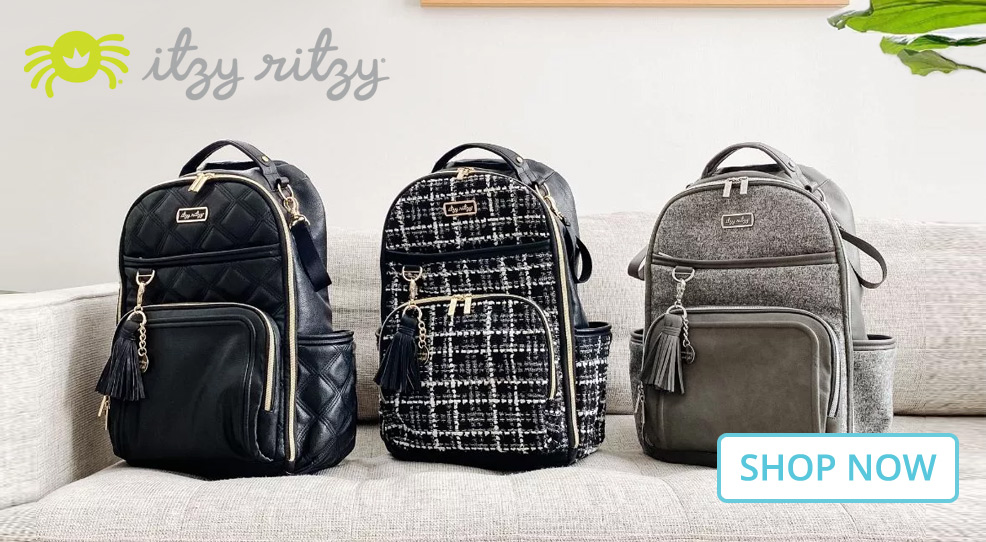 Crib height selection tip: To ensure mom will be able to comfortably reach the bottom of a crib after delivery, line up mom's belly button with the top crib rail for a height-check.
Comfortable chair
While healing from delivery and feeding/ tending to baby around the clock, mom will need a comfortable seat to rest. Overall, a best nursery glider or chair should meet mom's individual comfort expectations; however there are a few criteria that may be optimal for new moms.
Consider a chair with…

Strong back support. This is especially important for breastfeeding moms who will want to ensure good nursing posture.
Arm rests or pillows. After cradling and rocking for hours, even the tiniest babies start to feel heavy on shoulders and neck muscles.
Table proximity. Moms need to make sure their nutrition and hydration needs are met. This is again especially important for breastfeeding moms who may need to increase their water and/ or calorie intake. Having a table nearby ensures mom has a place to keep a healthy snack and water bottle.
Baby monitor
A quality baby monitor will offer parents free range around the house while babies are sleeping safely in their beds. There are three main types of baby monitors: Audio, Video, and Health Tracking. Each has their own purpose and benefits. The most popular models tend to be video; be sure to check out our full reviews of the best baby monitors for more in-depth advice!

Audio baby monitors include a base that sits in the baby's room and a speaker unit that can be carried around the house by the parent. Some audio units also include nightlight features and intercom "talk-back" options so parents can sing or speak softly to baby. We review audio-only baby monitors as well.
Video baby monitors offer both audio and a visual display so parents can both hear and see baby while in another room. Some video monitor systems include multiple camera bases for viewing more than one angle or room. Other models may include remote tilt and zoom functions. For monitoring baby at night, many newer video monitors include a night-vision feature, wifi integration via an app on your phone, and more.
Health tracking baby monitors come in a variety of styles from a vitals-recording sock (like the Owlet), breath-measuring cameras (like the Nanit), movement-sensing cameras (like the Miku), or movement-sensing clip-on systems (like the Levana Oma Sense). Many health tracking monitoring options also integrate with mobile phone apps.
Fitted crib sheets
In a maintained effort to comply with AAP guidelines and reduce suffocation and strangulation risks, crib sheets should be appropriately sized for the crib mattress and provide a tight, secure fit. Parents should invest in three to four sets of crib sheets for a good laundry rotation.
Washable mattress pads
These stretchy, fitted mattress covers are applied to the mattress underneath the fitted sheet. The washable mattress pad adds waterproof protection to the mattress to facilitate clean up. Parents should ensure the mattress pad is thin enough to not interfere with sheet fit.
Receiving/ swaddling blankets
Receiving and swaddling blankets are thin, loose cloth blankets meant to wrap baby snugly. These versatile blankets are a must-have because they can also easily substitute for a face wipe, burp cloth, changing mat, tummy time blanket, and many other baby necessities.
Cool-mist humidifier
No parent wants their baby to fall sick, but it happens. Adding a nursery humidifier to a safe space in the baby's room can help ease coughing or congestion from a cold. Mayo Clinic experts recommend, "For their safety, always use cool-mist humidifiers for children. Hot water or steam from a warm-mist humidifier or steam vaporizer can burn a child if he or she gets too close." It is also important that parents thoroughly clean humidifiers after each use as these units can grow bacteria and molds and disperse them into the air.
Diapering: Diaper Changing Supplies
Changing table and/ or changing pad
While it is possible to change baby's diaper on almost any surface, many parents will find it safer and more sanitary to have at least one dedicated changing station in the home. All diapering supplies can be stored in or around a changing table or with a portable changing pad. For safety, changing tables should be situated away from a window. Babies should never be left unattended on either a changing table or pad.
Diaper rash cream
Parents should always endeavor to keep baby's skin clean and dry. However, despite best efforts, diaper rash is a common irritation for babies. For persistent diaper rash, the Mayo Clinic strongly recommends parents check in with their pediatrician. Additionally, there are over the counter ointments, creams, and lotions available (we review the best diaper rash creams). Many OTC diaper rash products include zinc oxide as the active ingredient. As a general rule, parents should stick with products designed specifically for babies, avoid products containing baking soda, boric acid, camphor, phenol, benzocaine, diphenhydramine, or salicylates as these ingredients can be toxic for babies.
Unscented baby wipes and dispenser
Gentle, unscented baby wipes are best for a newborn's sensitive skin. Each year, we find the best baby wipes available for sensitive bums, so definitely check out our reviews.
Soft wash cloths
Soft cloths dampened with warm water offer a more delicate approach to diapering. This can be especially important for babies with extra sensitive skin or circumcised boys. New parents may consider preparing a small stack of disposable soft cloths for baby's first week or two at home.
Diapers (cloth or disposable)
Whether using reusable or disposable diapers, parents should plan for a consistent laundry rotation or a continuous supply. Many newborn style baby diapers (in both cloth and disposable) offer a small curve around the umbilical stump to avoid irritation. Parents should purchase diapers by weight measurements, and plan for ten to twelve diapers per day for the first few weeks.
Diaper bag
Eventually, babies will make their debut travels out of the house. New parents will be prepared with a comprehensive diaper bag to tote baby's essentials. When choosing the best diaper bag, parents will want to consider various features including:

Quality. Examine the bag's material, lining, and elements like zippers, buckles, and straps. A high-quality diaper bag will be a workhorse and needs to be able to withstand hard use and messes.
Strap style. Parents should consider which bag style works best for their family. Diaper bad strap styles vary between tote handles, single shoulder straps, and backpack styles. These straps should be comfortable to wear for long periods of time as parents should never hang bags or other items from stroller handles.
Pockets: When it comes to diaper bags, the more pockets the better! Having numerous pockets to both organize and separate certain elements is extremely helpful. Explore pocket count, size, and depth.
Portable changing pad: Many diaper bags come equipped with a matching changing pad. If this feature is not included, parents will want to ensure the bag has enough space to fit a folded changing pad.
Bath Time: Baby Bath Basics
Baby bath tub
The American Academy of Pediatrics reminds parents, "During her first week or two, until the stump of the umbilical cord falls off, your newborn should have only sponge baths." Once the bellybutton area is healed, new parents may be excited for baby's first bath time milestone. For the first year, babies typically don't need more than three baths per week, and limiting baths t this number helps prevent dry skin and other dermatological issues. While a baby bathtub may seem unnecessary, there are some real benefits to their compact and supportive designs, especially for newborns. Babies' soft skin is extremely slippery during bath time, and a baby bath tub will provide comfortable support while parents bathe their new little one. Additionally, with less grappling and struggle, parents are able to bathe babies more quickly in a baby bath tub, meaning baby will be dry and warm sooner. Some considerations for selecting the best baby bath tub include:

Safety. Safety remains a top concern for all baby purchases, and bath time is no exception. Some baby bath tub safety features include suction cups and other tub stabilizers, seat belt style restraint systems, non-slip coating surface on the seat, and built-in thermometers to monitor water temperature. Baby bath tubs should not be too deep, as most of baby's body and face should be well above the water level during the bath. Parents will need to frequently pour warm water over babies to keep them warm during tub time. Safety reminder: Keep one hand on the baby at all times. Never leave baby alone in the water.
Size and storage. Baby bath tubs range in size and design from sink inserts, to full plastic units to soft, inflatable options, and everything in between. Many tubs have some sort of folding feature to facilitate more compact storage. Parents should keep safety in mind when considering tubs with hinges and other movable spaces that may pinch baby's skin.
Additional features. Deluxe baby bath tub models are available with luxurious comfort options accessories included. Some luxury features may include sprayers for hair washing and rinsing, spa-like whirlpool features, motorized jets and bubbles, insulated walls for water temperature maintenance, and other toys and accessories.
Price. Baby bath tub price points can vary from around $20 to $60 and upwards. Price motivators will include material quality, ergonomical design, and luxury features.
Baby soap/shampoo
Babies require only a gentle wash to cleans their skin and hair. When selecting a baby soap and shampoo (or a soap/ shampoo combination)parents should consider the following:

Select a product that is mild and non-perfumed (or just mildly fragranced) to provide gentle cleansing without aggravating sensitive baby skin. The product label should clearly state that it is designed and safe to use on babies.
Explore products that are also moisturizing to help prevent baby's skin from drying out after the bath. Alternatively, parents may consider using a gentle lotion and baby massage after bath time.
Look for a hypoallergenic product to minimize allergy risks. Baby safe products that are formulated for sensitive skin are also good options.
Hooded baby towels
While that baby bathrobe may be super adorable, a hooded towel provides head to toe coverage to dry and keep baby warm before a quick change into fresh clothes. Parents should explore cotton towels for strong absorbency and hypoallergenic properties. Keep in mind that colorful towels will likely include pigments and dyes, and while the smaller towels are cute, a larger towel will be sure to fully wrap baby and last longer!
Soft baby hairbrush
For babies born with a fair amount of hair, parents can gently brush the newborn hair with a soft-bristle brush.
How to care for cradle cap: Some babies have a condition called infantile seborrheic dermatitis, more commonly known as cradle cap. Cradle cap causes crusty or oily patches of skin on baby's scalp. Severe cases can look alarming, but cradle cap is not painful or itchy, and the condition typically clears on its own within a few weeks or months. During bath time, parents can help manage cradle cap by gently massaging baby's scalp with a soft bristled hair brush before rinsing shampoo. To avoid skin damage and infection, it is important to not scratch or pick at the scales.
Washcloths
In addition to washcloths for bath time, parents should stock extras for everyday baby cleaning. A warm washcloth is the gentlest way to wipe baby's face and hands after a feeding or when teething drool and spit up make a mess.
Baby skin cleaning tip: Parents should always keep a watchful eye on baby's wrinkles and creases, especially under the chin, around the neck, behind the ears, under arm pits, and in arm and leg folds. These areas are notorious for retaining moisture (especially after a bath) and should be kept clean and dry to avoid irritation and yeast infection.
Gentle laundry detergent
Baby clothes are very small, but somehow the laundry piles up quickly. Baby laundry detergent is recommended by experts for infants and toddlers to provide extra care for their sensitive skin. As with baby soaps and shampoos, parents will want to find a product specially marked as a "baby clothes detergent." The best baby laundry soaps will be free from dyes and fragrances, and will have hypoallergenic properties.
Feeding: Accessories for Nursing or Bottle Feeding
Breast Pump
Breastfeeding moms are likely to need one of the best breast pumps on hand. A quality hand pump or a comprehensive electric breast pump system will support moms to establish a stock of expressed milk for partner feedings. Additionally, supplementary pumping can support a mother's milk production. Manual pumps require mother's to use one hand for controlling the pump flow, so these models are limited to single breast expression. Alternatively, electric pump models are available in both single and double breast expression designs, which can cut pumping time in half. This can be extremely helpful for working moms, or mothers who need to build a large stock of milk.
Breast milk storage bags
Expressed breast milk can be stored in both the refrigerator and the freezer. The Mayo Clinic reminds mothers to not use disposable bottle liners or plastic bags designed for general household use for breast milk storage. General use bags are not always secure enough for milk storage and freezing. Additionally, there is no guaranteed free of chemicals that may be harmful to baby. Specially designed breast milk storage bags are pre-sterilized and BPA and BPS free for safe refrigeration and freezing. These storage bags are designed with convenient ounce markers for measurement, and some can attach directly to branded pumps. Many breast milk storage bags include a secure, double zipper design or twist off top.
Infant Formula
New parents who plan to formula feed their baby will need to find one of the best organic formulas that is made especially made for babies. The CDC highlights, "It is important to choose an iron-fortified infant formula." The American Academy of Pediatrics identifies five major types of infant formulas available in American markets:

Cow's Milk Based Formula: Accounting for about 80% of formula options. The milk base is altered to include additional, fortifying elements including more milk sugar, iron, and probiotics. Other elements, such as milk fats are replaced with more easily digestible fats.
Hydrolyzed Formula: These formulas are often called "predigested" and contain broken down proteins to support digestion in infants with a high-risk for developing allergies or skin conditions such as eczema.
Hypoallergenic Formula: For babies who have confirmed food allergies, hypoallergenic formulas are best to avoid allergy symptoms and reactions.
Soy Formula: Pediatricians will sometimes recommend soy based formulas for babies who are unable to digest the lactose enzyme in cow's milk based formulas. The AAP notes, "Many infants have brief periods when they cannot digest lactose. But this is usually only a temporary problem and does not require a change in your baby's diet. It is rare for babies to have a significant problem digesting and absorbing lactose (although it tends to occur in older children and adults)." For babies with a true milk allergy, more severe symptoms and reactions will be present. Some strict vegetarian or vegan families choose to use soy formula because it contains no animal products. The AAP encourages breastfeeding as the best option for vegetarian families. Also, although some parents believe that a soy formula might prevent or ease the symptoms of colic or fussiness, there is no evidence to support its effectiveness for this purpose.
Specialized Formulas: Specialized formulas are designed for premature babies or babies with other specific disorders or diseases. Pediatricians will recommend guidance for these formulas.

How do I know if my baby formula needs to be changed?
Parents can watch for signs and symptoms that their baby's formula needs changing. Any concerns should be brought to the child's pediatrician. Symptoms may include:

Excessive gas and/ or fussiness at feedings
Very loose, watery stools
Extreme lethargy
Eczema or very dry, red, scaly skin
Vomiting
Bottles
There are many bottles to choose from, including those with wider necks (easier to clean) and those with contours to reduce air intake and colic. There are also bottles designed to resemble and feel like the breast for additional infant comfort. One of the most important features new parents will need to find in baby bottle selection is the nipple level. Bottle nipples are leveled according to baby feeding capabilities. Newborn flow nipples are slower to avoid gulping and choking. Nipple material choices are also available including silicone, which is firmer and more durable, but may be more difficult for newborns to use; and latex, which is softer but breaks down faster. Our annual reviews find the best baby bottles available on the market, so be sure to check that out.
Bottle brush
A quality bottle cleaning brush is a must for new parents, as bottle cleaning will become a major daily task. Bottle brushes include narrow heads to fit completely into narrow bottles for optimal cleaning. Some bottle brush features new parents will want to look for include:

Nipple brush attachment (a smaller brush often screwed into the base of the brush)
Both firm and soft bristles
Flexibility (especially important for contoured bottles)
Easy to grip
Dishwasher safe
Limited metal to avoid rusting
Bibs
Bibs are designed to preserve baby's clothes. For newborn regular-wear, smaller drool bibs are the perfect size for keeping clothes dry. Larger, feeding bibs are for mealtimes, and cover more clothing area in case of major drooling, spit-up, and other feeding messes.
Burp cloths
In addition to preserving baby's clothes, burp cloths are critical elements to ensure parents don't need to change their shirts ten times per day. Cotton burp cloths are absorbent and soft on baby's skin. Some cloths are designed with a neck contour for comfort and to avoid bunching.
Pacifiers
There may be some benefit to pacifier use, as the AAP reports, "there is some evidence that pacifiers may help reduce the risk of sudden infant death syndrome (SIDS)." When selecting a pacifier, it is important to consider child safety. Single piece pacifiers (those molded as one, solid unit) are generally considered safest since there are no moving parts that could possibly break off. If considering a pacifier with a ring unit, parents should ensure the shield includes ventilation holes and is at least 1-1⁄2 inches (3.8 cm) across, so the infant cannot take the entire pacifier into her mouth. Check out our reviews of the best pacifiers here.
Health and Safety Necessities
Nail clippers/ nasal aspirator
Infant nail clippers and a nasal aspirator are critical tools for newborn safety. Infant nail clippers are specially designed for gripping and guard against over-cutting a baby's fingernails. Nasal aspirators are used to keep nasal passages clear, which is imperative for infants who breathe primarily through their noses.
Infant thermometer
There are three types of baby thermometers for best readings on infants. These include rectal, forehead, armpit, and pacifier* thermometers. Other thermometer models, including oral and ear thermometers are not optimal for children under one year as readings could be unsuccessful due to infant movement or ear canal size.

Rectal thermometers are generally considered the most accurate. Parents considering this model should look for one with a flexible tip and a wide base to prevent over-insertion.
Forehead thermometers are some of the more expensive models, but are non-invasive and include a quick, digital read. These models use infrared technology to scan and measure temperature.
Armpit thermometers are less expensive, but they are also less reliable, and are not recommended for best reading results.
Pacifier thermometers are available on the market, however, they are not recommended for newborns, and *research doesn't support the accuracy of temperature readings from pacifier thermometers.
Petroleum jelly
Parents of a circumcised boy will require petroleum jelly to properly care for the circumcision until healed. Additionally, petroleum jelly can be safely used for a number of other topical issues including rashes, chapping, and more.
Baby first aid kit
A comprehensive infant first aid kid is a must-have (and makes a wonderful baby shower gift to expectant parents). Many first aid kits will include all of the health and safety items in this list as well as a medicine dropper, comb, AAP approved gas drops and nasal drops, infant acetaminophen, gauze, and more.
Other Baby Gear Must-Haves
Stroller or infant carrier
With mobility in mind, new parents will want to invest in an infant car seat that doubles as a carrier, and also consider a compatible stroller or separate infant safe stroller model. The best strollers that are safe for infants will recline back farther for babies will little or no neck control.
Baby wearing carrier
Baby wearing also facilitates mobility while encouraging parent-child bonding and child development. When selecting a baby carrier, parents should consider age and coordination requirements (many backpack style carriers require children to have good neck strength). Additionally, the baby should meet weight and size requirements for safe fit and position within the carrier.
Baby swing or bouncer
Swings and bouncers offer small babies a comfy place to sit and play while parents' arms get a little rest. Bouncers are available in simple and electric models. Combination units will include a detachable seat and convertible swing. Check out our reviews of the best baby swing and best baby bouncers. Some factors to consider in selection:

Size: Bouncers tend to take up less space
Price: Cost varies substantially between the simplest bouncer and the most comprehensive bounce/swing combo
Safety: All safe units should include a harness. Parents should check weight restrictions; swings tend to allow a bit more weight for use.
High chair
While even the best high chairs will not necessarily be used right away, the feeding milestone comes quickly, and preparing for your high chair selection is helpful for new parents. Consider the JPMA certification seal, size, recline, and travel options.