Mockingbird Single-to-Double Stroller Recall: Frame Cracking
Stay updated on this recent recall, including new repair kits offered by Mockingbird.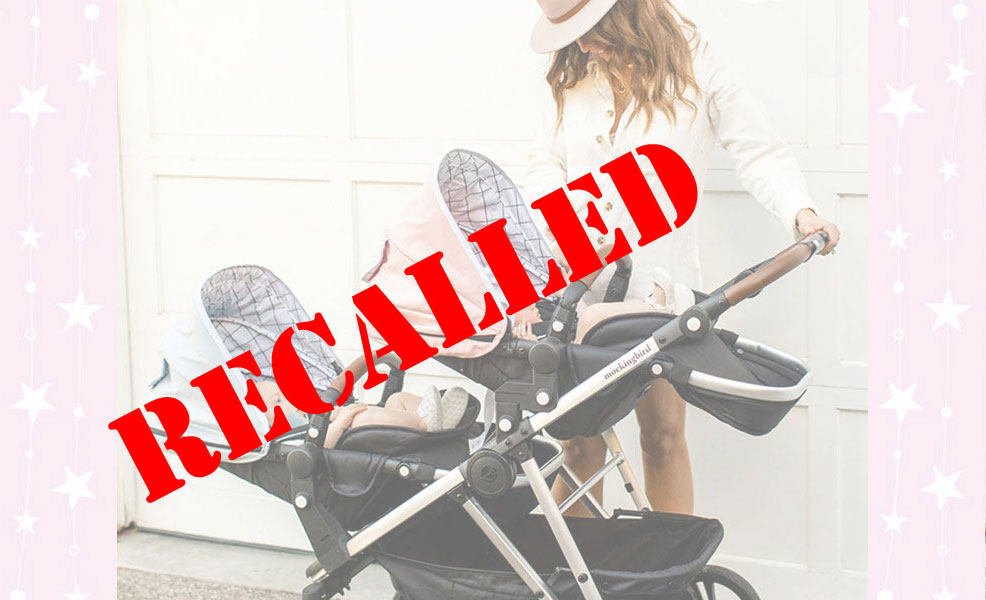 ---
Mommyhood101 independently tests and curates baby gear to help you make informed decisions. If you buy products through links on our site, we may earn a commission.
As of November 10, 2022, Mockingbird has voluntarily recalled certain Mockingbird single-to-double strollers.
Mockingbird received reports of strollers developing cracks in the side of the frame, in some cases causing the entire stroller to collapse.
This poses a fall risk for children in the stroller.
Note that risk of this occurring is extremely low, being reported in only 0.09% of all strollers sold.
In other words, less than one in a thousand strollers appear to have this issue.
However, because Mockingbird puts safety above all else, they have proactively and voluntarily recalled certain single-to-double strollers.
If you own this stroller, you can check whether your lot number is affected by the recall at the Mockingbird website.
If your stroller is affected by the recall, Mockingbird will send you a frame reinforcement kit that will mitigate the risk of frame cracking. The kit is approved by the U.S. Consumer Product Safety Commission (CPSC).
You can read the full details of the recall at the Mockingbird website and CPSC website.
---
Prior to this recall announcement, Mockingbird issued a statement to current owners of the Mockingbird stroller that pointed to a potential recall in the future. That email is below.
It is important to point out that we do not know any families who have experienced this issue, nor have we experienced it ourselves with the three Single-to-Double strollers we have used first-hand.
Be sure to check out our Mockingbird Single-to-Double Stroller review for our full thoughts on this stroller!
Here is the email received 10/28/22 from Mockingbird:
To our Mockingbird family,
We wanted to share that we've received reports of some isolated incidents from customers whose Single-to-Double Stroller developed cracks in the side of their frame during use, at times resulting in a break. We're taking this very seriously, and have been actively investigating to determine if there is a root cause and, if needed, find an appropriate solution.
We have notified the U.S. Consumer Product Safety Commission (CPSC) and will work closely with them to evaluate and determine next steps. While we don't yet know exactly when we'll have additional information or direction, we're committed to keeping you updated as soon as we know more.
What to do next
In the meantime, although we believe the likelihood of experiencing this issue is extremely rare, if you own a Mockingbird Single-to-Double Stroller, please inspect the sides of your stroller frame for any visible cracks.
If you see any, please immediately stop using the stroller and reach out to our Customer Experience team at [email protected].
If you purchased the stroller as a gift, please forward this email to the gift recipient.
Our top priority is and has always been safety, and it's so important to us that you feel confident using your Mockingbird gear. Please know that our Customer Experience team is available if you have any questions or concerns. Thank you, as always, for being a part of the Mockingbird family 💛.
– The Mockingbird Team
---
In our opinion, this email reflects very highly on Mockingbird - they are being very proactive about a potential issue and have contacted not only the relevant regulatory parties but also parents who currently use the Mockingbird Single-to-Double stroller.